Style Roundup: Men's Leather Bags
American-based brands for the dapper gentleman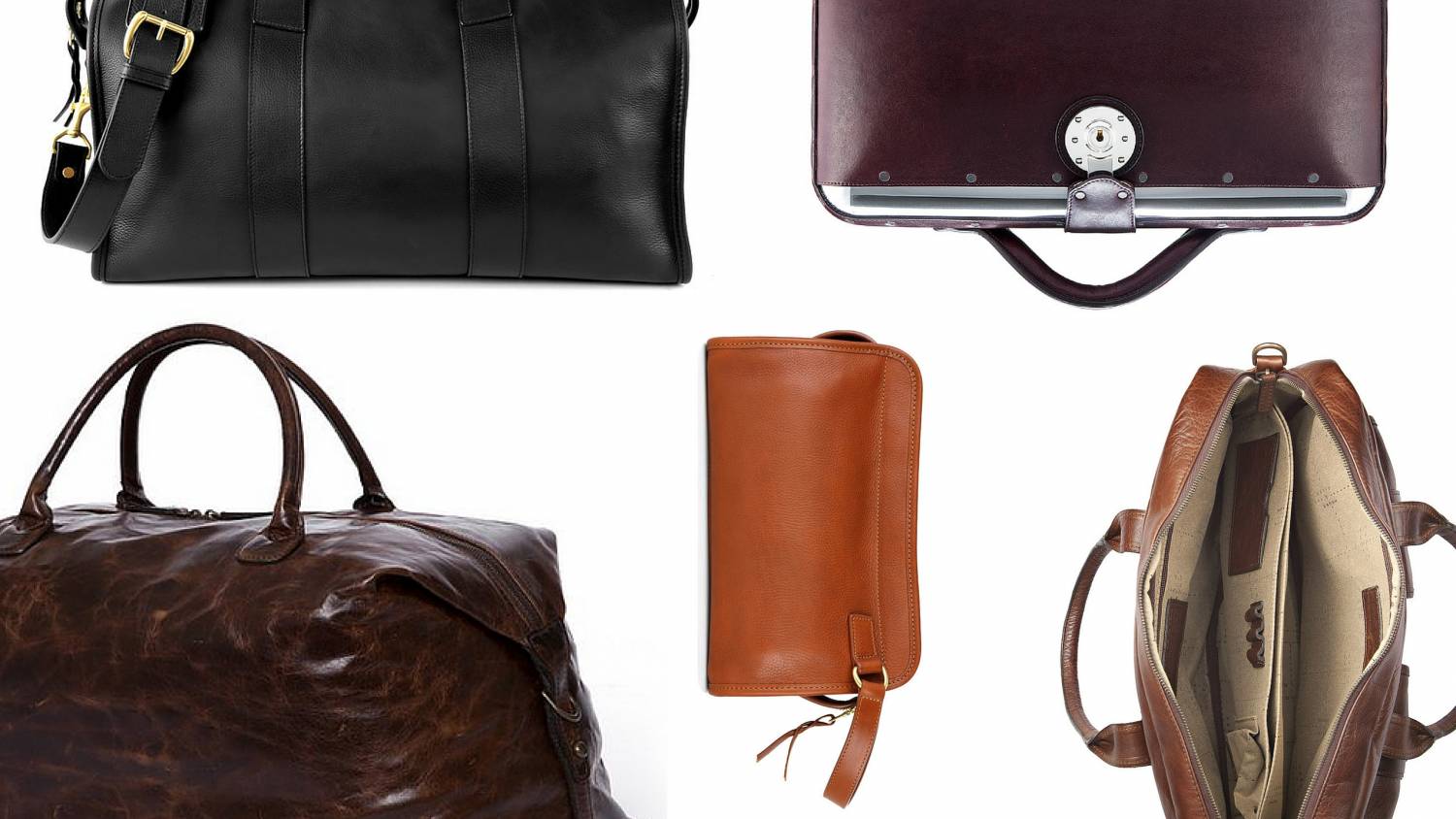 There's something wonderful to be said about a bag that, when used, becomes as unique as the man that carries it – and that's the beauty of a high quality leather bag. A real leather bag will age with you, standing the test of time and weathering constant use to look that much more stylish.
Consider this investment piece as an investment in yourself and the debonair guy you are. Since leather is innately personalized, it's apropos to opt for a brand that keeps its craftsmanship and production close to home.
Below, our favorite American-based brands making stylish men's leather bags:

Why they're #SGapproved:
If it has made its way into the Oval Office, we (and Obama) agree this brand lives up to the hype.
Who started the brand:
Arising from a longtime fascination of how things were made and hand-crafted pursuits, Frank Clegg turned his leather making passion into his career. He's now the proud maker of heirloom-quality leather goods created in-house at their Fall River, Massachusetts workshop by a team of experts. 
Who the brand is for:
"Our customer has a more inherent eye for quality and design.  Our customer is the person who can define themselves instead of their product brand name that defines them." It's safe to say the Frank Clegg guy cannot be strictly defined, but he appreciates when something is with made with attention to detail, superior craftsmanship, and above all – passion.
Treat yo' self:

  
Why they're #SGapproved:
They're in the business of quality. Running the gamut from bartending aprons to completely bespoke bags, Moore & Giles is the namesake of well-rounded leather goods.
Who started the brand:
Founded in 1933 in Virginia creating luxury leather for shoe upper leather, leather lining and sole leather, and a variety of tanneries, Moore & Giles has become the name in quality leather. Today their "bags and accessories are a reminder of a time when quality mattered, when things lasted a long time" – and that's something we can get behind.
Who the brand is for:
The classic gentleman. A Moore & Giles guy "has learned to celebrate life's finer things but he is not fussy. He understands the work that was required to create a leather of this level and he knows it will last his lifetime. He is focused on quality – in craftsmanship and in life." We think he sounds a lot like SG readers…and who wouldn't want to be that guy?
Treat yo' self:
Why they're #SGapproved: 
We love it for its classic Americana meets British details.
Who started the brand:
Jon Passavant and Benj Lee from Pennsylvania and London, respectively, started this company after years of modeling for high end brands using their passion design and business background. Passavant and Lee brought together two fine materials from their home countries: fine leather in the English tradition and aircraft grade aluminum highlighting the spirt of American engineering to create a distinctive, elegant product. The result? A James Bond worthy bag that can be carried even in a casual setting.
Who the brand is for:
The Passavant and Lee guy celebrates fine detail and the craftsmanship it takes to reach that level. "He embodies refined distinction by not conforming to trends or the crowd. With an understated confidence, he makes decisions based on his own sense of style, strength and beauty."
Treat yo' self:
***

A wardrobe that makes you feel like a million bucks boosts your confidence big time, but shopping? Kind of a drain.
If you're ready to invest in your wardrobe but dread the thought of shopping…consider having Team SG shop for you! We can curate an online shopping list just for you that fits your budget, your body type, and your lifestyle.
Let us rescue you from shopping fatigue and sartorial apathy. You'll receive personal attention and care that will make you feel like the best version of the awesome guy you already are! Ready to seriously improve your closet and your confidence? Give us a shout.

***