Here's How to Find an Apartment You Love in NYC
It Doesn't Have To Be The Worst Experience Of Your Life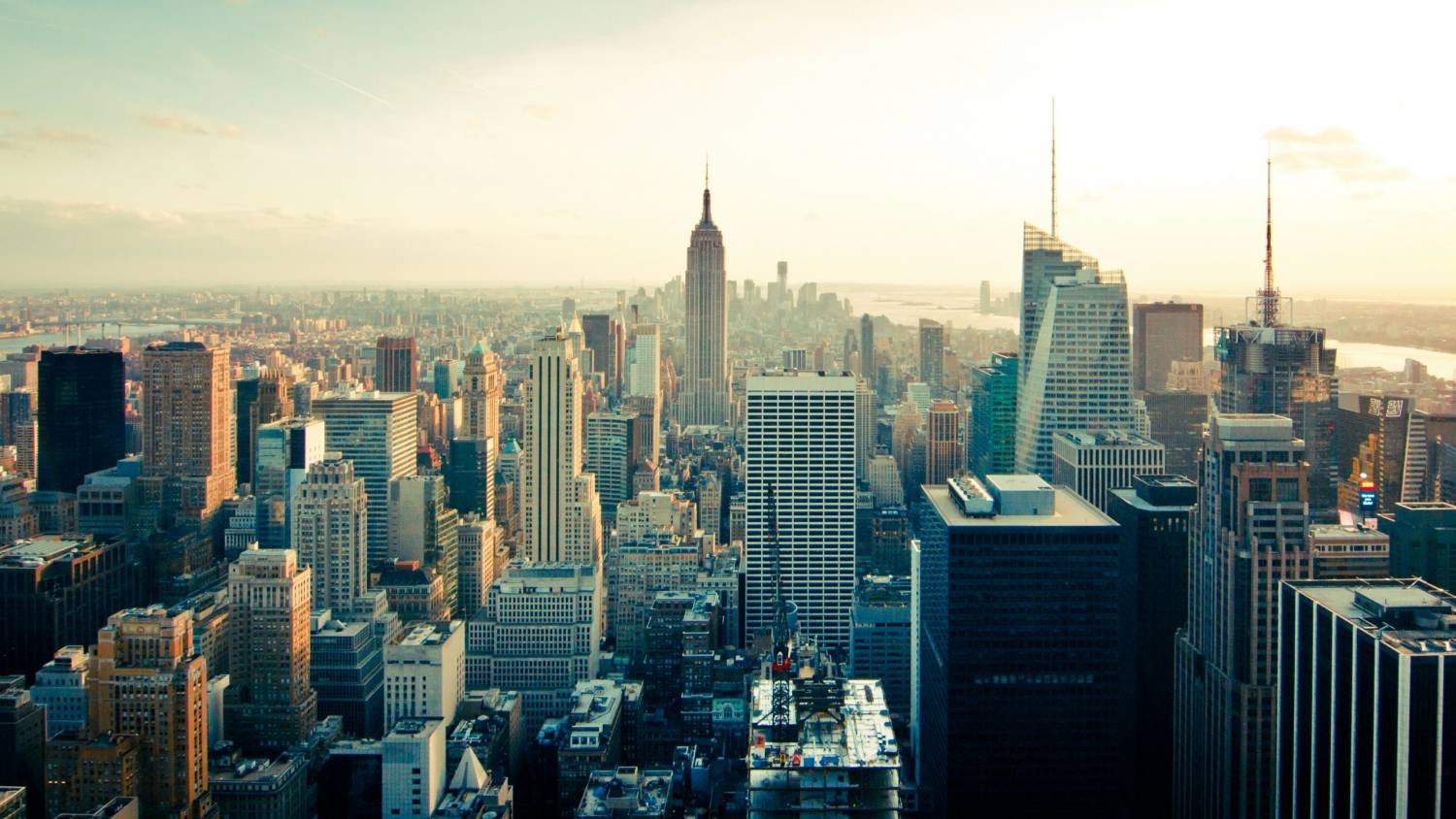 Since SG got its start in New York City, and several members of our team live here still, we get a lot of questions about this big dumb metropolis we call home. As part of "Making Moves" month, we thought we'd cover a few city-centric topics. Today? How to find an apartment you love in NYC…

I live in the heart of the East Village in New York, on the edge of Alphabet City. The subway is one short block away. I could throw a rock out my window and hit half a dozen of the coolest bars and restaurants in the city.
…Oh, and we had a roach problem last year.
My bedroom has no windows and our apartment does not have a single drawer in it. For a year, my roommates and I kept our silverware in the oven. This arrangement changed only when I accidentally preheated the whole set to 350 degrees on Thanksgiving morning.
THIS is the paradox of living in New York City.
In so many ways it doesn't get much better than here. But when it comes to finding and securing an actual place to live, it often doesn't get much worse.
They say that when you're looking for an apartment here, there are three things to consider—location, size and price. But here's the catch: you can only get two of them.
The third? Well, that's where compromise comes in. Lots of it.
While moving can be a frustrating, overwhelming, soul-sucking process, it doesn't have to be. Okay, truthfully we might not be able to guarantee that all your apartment woes will be solved by reading this. But! I've rounded up the wisdom on how to find an apartment you love to help you navigate the NYC real estate market like a pro.
SG's 10 best tips on how to find an apartment you love*

*in NYC but everywhere else too!
1. Prepare for sticker shock
Even an inexpensive apartment in New York will feel expensive compared to almost anywhere else in America. Factor in broker fees, a deposit, moving costs, and utilities, too (thanks a lot, Time Warner Cable) when deciding your budget.
The Tribeca, Chelsea, Battery Park and Soho neighborhoods of Manhattan boast some of the highest average rents. Towards the lower end you'll find neighborhoods like Bushwick (Brooklyn), Flushing (Queens) and South Bronx (the Bronx…obviously).
2. Consider location from a few different perspectives.
We all know that some neighborhoods are much less expensive than others, and often times you're not paying for the unit itself, but everything outside your front door. In general, Manhattan is the most expensive borough because of how convenient it is. Most businesses, museums, concert venues, parks and luxury buildings are on the island.
However, in boroughs like Queens and Brooklyn it's easier to find a neighborhood that feels much more residential, with quieter streets, fewer businesses and more families. You might be able to have a car or a backyard and—as a rule of thumb—the farther you are from Manhattan, the more space you can get for your money.
When researching different neighborhoods, be sure to think about everything from commuting to dining, proximity to a grocery store and a local watering hole you can call your own.
Will you make up for a decrease in rent with long, late night Uber rides on the weekends? How about public transportation to work? Do nearby lines run frequently and reliably? Will your friends ever come over? Is there a gym nearby? A running path? Will your dates feel safe taking an evening walk in your neighborhood? You see where we're going with this…
Bottom line? Are you ready to live there now, and not simply hoping it'll be what you want in a few years…?
>How to build a New York City-based wardrobe <
3. Separate your "must haves" and your "nice to haves."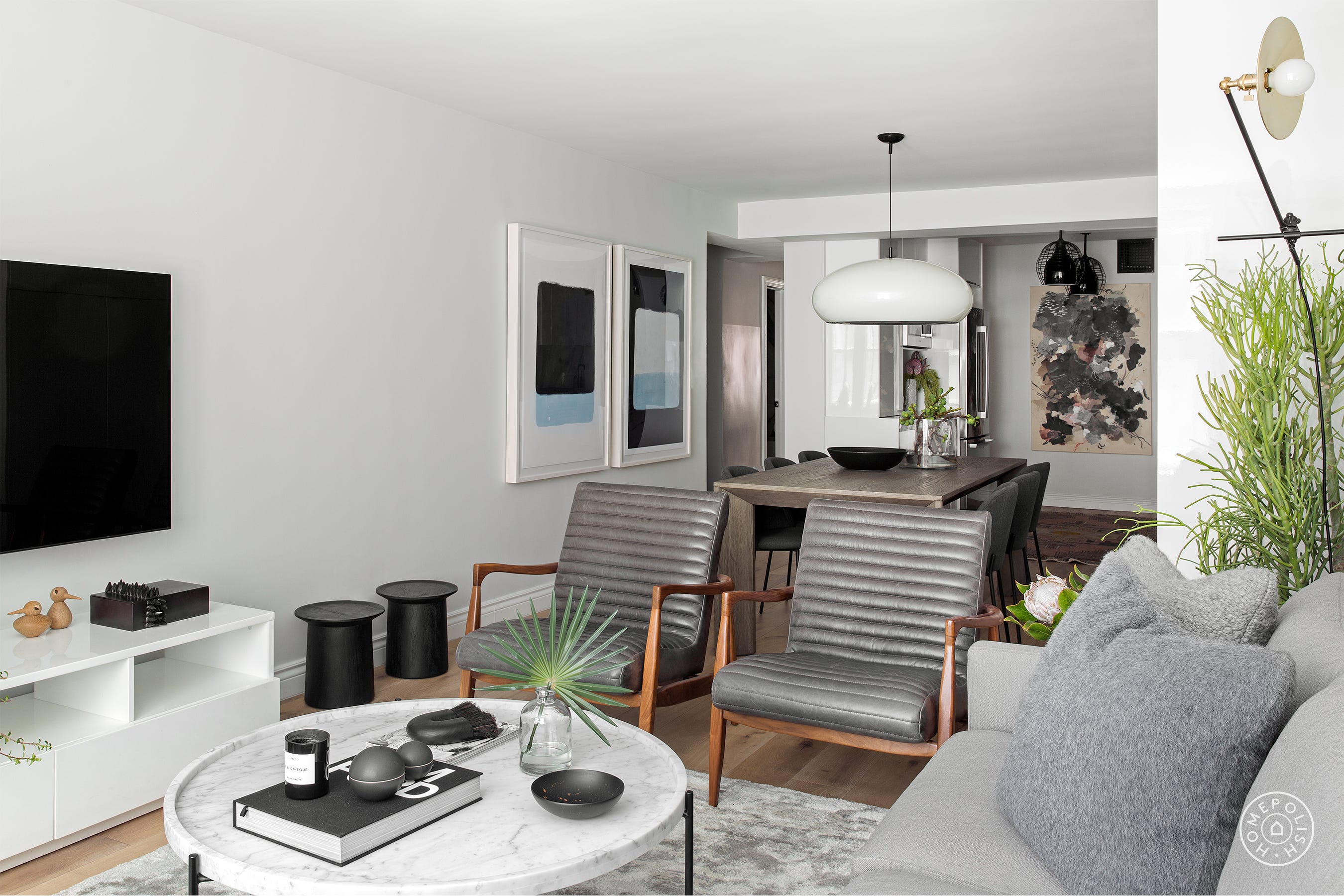 When you start the apartment hunting process, make a few lists for yourself so you know out of the gate some things you absolutely need, some things you'd like, and be ready to concede some in lieu of others.
"Some clients will get so caught up on one particular amenity or apartment feature that they will drive themselves crazy passing up apartments that are otherwise perfect," says TripleMint Client Experience Manager Emily Seils.
Do you really need a washer/dryer in your unit, or do you just really want it? What good is natural light in your bedroom if the blinds are closed 80 percent of the time you're home—sleeping. Do you want a full kitchen? Do you need a doorman to accept packages when you're gone?
Try to find a balance between certainty and flexibility and work from there.
4. Weigh the benefits of living with roommates vs. living on your own.
It's just not all that uncommon in New York to know more than a few men over the age of 30 who still live with roommates. Deciding to live alone here is one of the priciest lifestyles there is.
Privacy, decorative freedom and and full control of the TV on Sunday night? It all comes at a premium. Roommates allow you to save on rent and utilities—but note that the more people you try to live with, the fewer listings you'll find.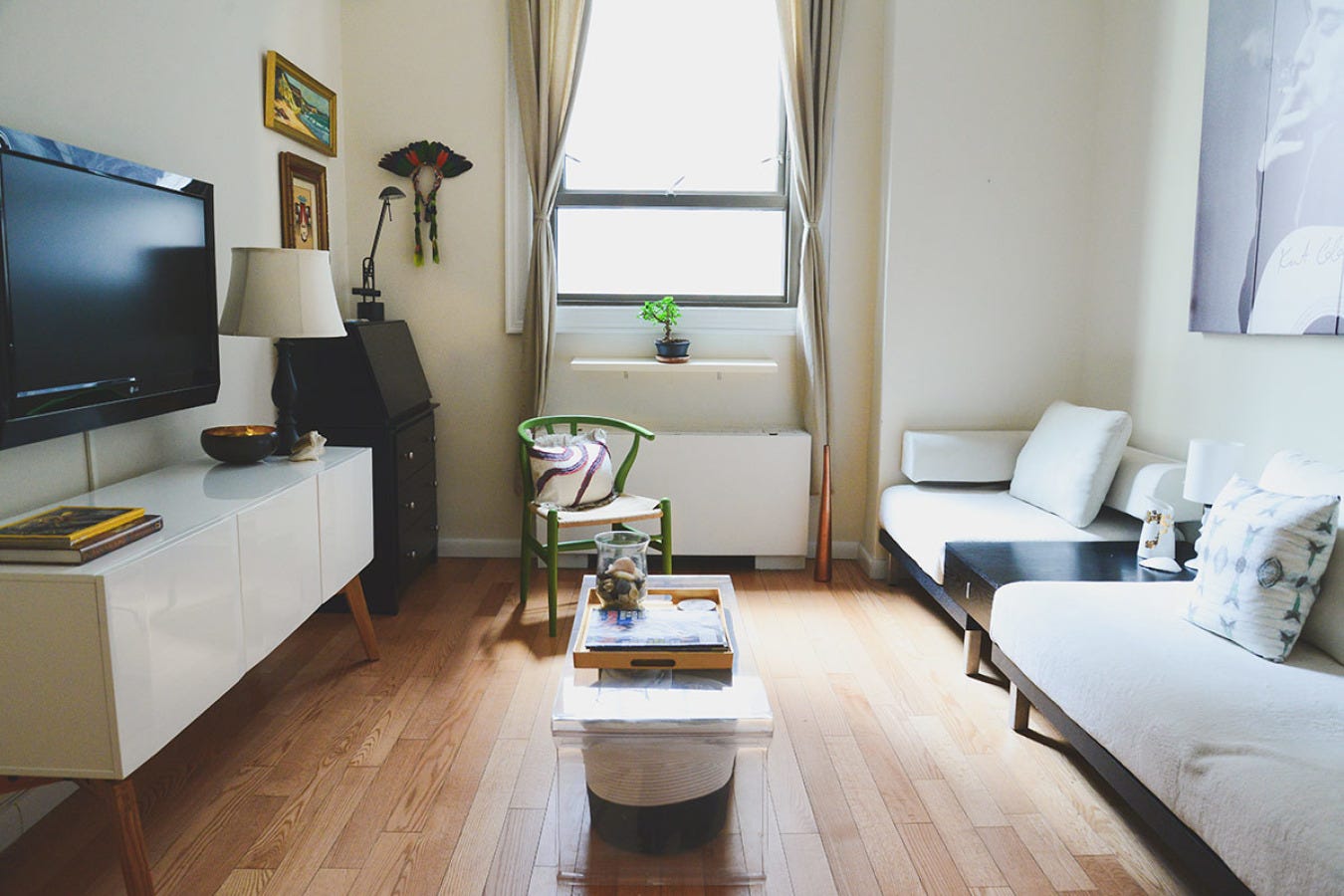 5. Ask even more questions than you think is appropriate.
Is the management company or building owner going to take care of painting and cleaning? Who are some of the other tenants? What day can you actually move in? Are there drawers?
Don't be afraid to ask the agent anything that's on your mind—or even the tenants if they're home. Test the water pressure. Listen to the street noise. Walk all the way inside every room and open closet doors.
This place could become your home, so make sure you know exactly what you're getting.
6. Read everything carefully.
From the advertisement to the lease, make sure you're reading every document with a critical and cautious eye. "'Cozy' implies adorable and means tiny," warns Seils.
"Character' often belies warped floors, chipped paint, a nonsensical layout, and poor care from management, and 'quaint' may leave you looking for a missing oven or marching down the hall to a shared bathroom in the middle of the night," she adds.
Beyond that, if your lease states a firm move-in date, hold the management company to it. Often if the apartment is occupied right before you move in, they will delay your move-in by a day or two to paint and clean.
This can cause a major headache if you have a truck full of junk and nowhere to sleep.
7. Beware the "no fee" apartment listing.
The illusive "no fee" apartment is something of a unicorn in New York real estate, but Seils notes that when you do find one, it's often part of a newly constructed building where the landlord is trying to fill units quickly.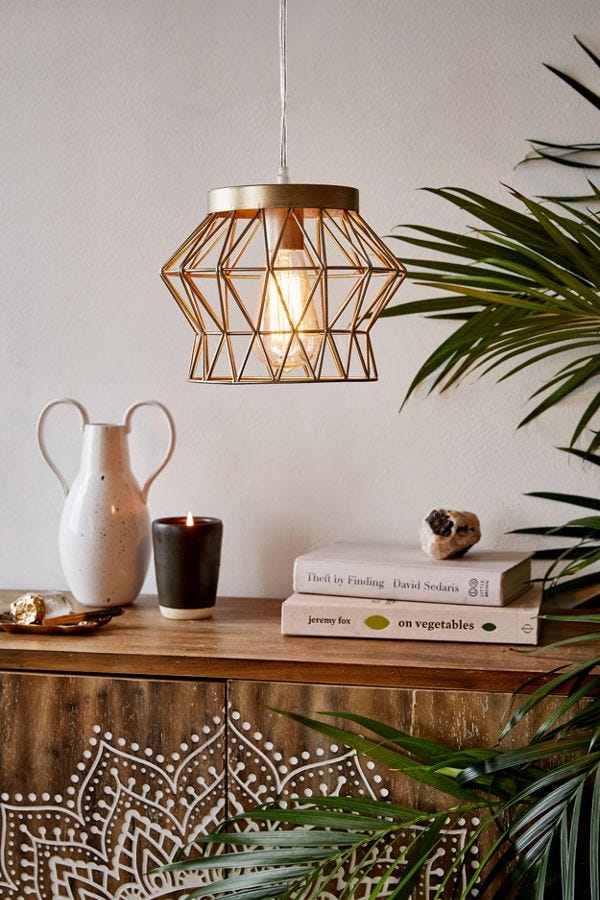 To do this the management company will cover the fee that you would otherwise pay to a broker, but then raise the rent of the units to cover their costs.
"While you may save on the upfront costs, you are still paying that fee over the course of the lease in the rent premiums," adds Richmond.
8. Don't let brokers bully you.
Remember that if you're working directly with a broker, you're going to pay them a seriously significant fee for their services. (Thanks for unlocking that door and breathing down my neck, dude.)
Don't be shy about making them work for that commission, and be firm about your non-negotiables, whether that's price, location, views, etc.
A friend of mine who works in sales and recently moved into a 1-bedroom apartment in a Co-op building in the Gramercy neighborhood of Manhattan.
He saw four or five apartments before settling on this one. Having worked with two different brokers whose service and basic listening skills he was "less than impressed" with, he recommends trying to get connected with someone who works in real estate (even corporate) who can refer you someone they trust in residential.
"A run of the mill broker doesn't have a vested interest in your satisfaction," he added. "And they're simply looking for their next commission. Start your search early, and don't let a broker bully you into taking something you don't want."

9. Weigh your options with renting, buying and co-op buildings.
Many, many peoplewill live a decade in New York without ever owning their home. However, it's something to consider if you're looking to settle in for a while and you've found a place you love.
Co-ops can be tricky, but the benefits are often worth it. Finding a place that's offered "by owner" (as co-ops usually are) means you can save a lot in fees. Meaning, the application process can be tedious but worthwhile—especially if you end up in a building with great amenities and a friendly staff.
"I didn't seek out a co-op but I have really enjoyed a few benefits," says Kerr. "Our rooftop is well maintained, and has furniture, plant life, and an awesome view. People are allowed to plant things in the herb garden, and there are even Christmas trees that are kept up by the staff."
10. Outsource the search.
How to find an apartment you love? Ask for help!
With start-ups popping up in pretty much every industry to disturb the status quo (remember life before Uber?), it really was only a matter of time until someone infiltrated the real estate game.
Sites like Trulia, Street Easy, Rent Hop and Zillow (among others) have emerged as an an alternative to Craigslist. Real estate startups like Compass and Triplemint are truly changing the game here, so don't be afraid to leverage their expertise and technology.
This process is going to be hard enough without you feeling like you have to become an expert in tenant law.
Bottom line? Figuring out how to find an apartment you love and can also afford is tricky. But worth the work. So good luck!
Taylor Davies splits her time between NYC and Sun Valley. She loves writing about menswear, overpriced martinis in dimly lit hotel bars, and cross-country skiing. Not necessarily in that order.