What to Wear: Polo Match Outfit
will you accept this rosé?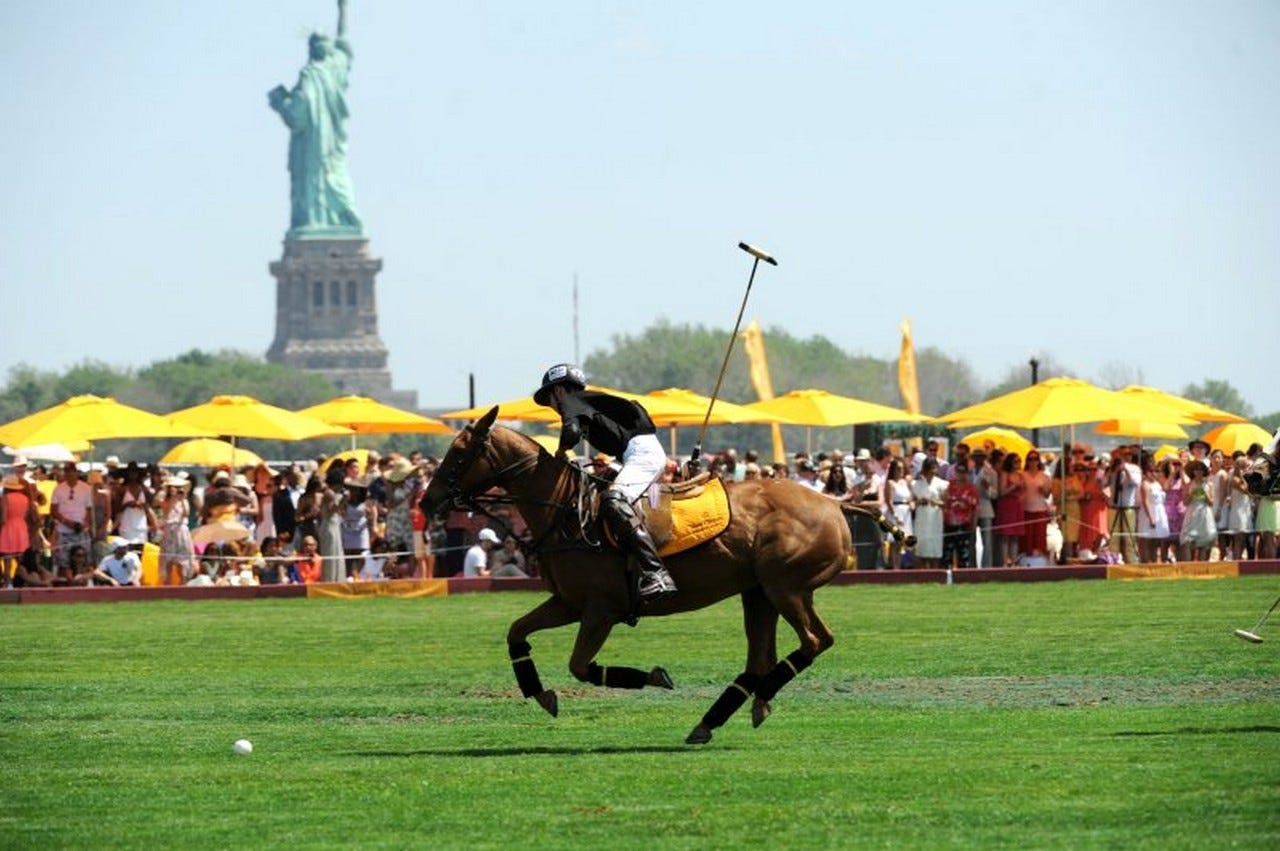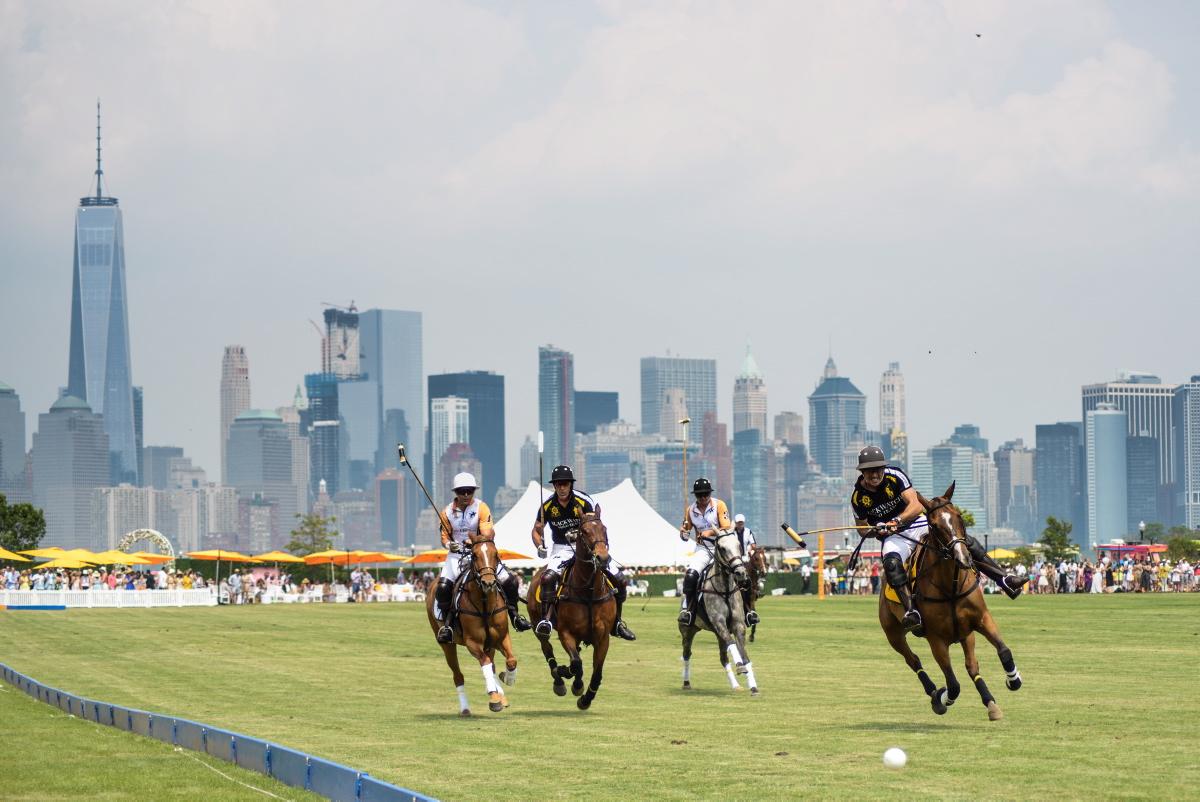 "Ah dudes." That's what my sister says to me when she wants to put me in my place, all the way from Wisconsin. She loads the phrase like a weapon, firing whenever she decides I'm acting like an obnoxious coastal elite. "Ah dudes, you're drinking oat milk now?" It's all said in love, of course. For the most part.
So I will tell you, and not her, that I'm very much looking forward to this weekend's annual Veuve Clicquot Polo Classic, held annually on Liberty State Park, just across the water in New Jersey.
Yes, polo is a sport favored by princes, and sure, I'm not entirely clear on the rules. And okay, there's that tradition where attendees storm the field in sundresses and boater hats to stomp divots because physical labor is so quaint.
And y'know what? I AM HERE FOR IT.
Because really, who doesn't want an excuse to dress up and drink champagne outside on a lovely summer day?
If you're dressing for a similarly posh outdoor event this summer, aim for special occasion while stopping just short of garden party-themed murder mystery party. Meaning? You can get away with going (a little) over the top, so long as you don't feel like you're wearing a costume.
Think: an unstructured blazer that feels as breezy as a t-shirt when you slip it on. Sunglasses you'll do your best not to misplace in a haze of rosé. A polo in a breathable but luxe fabric, and loafers (not boat shoes, just my opinion!) perfect for showing those divots who's boss. Even patterned pants and brightly-colored blazers are in play for a party like this.
Ah dudes, indeed.
Below, some polo match outfit inspiration for men: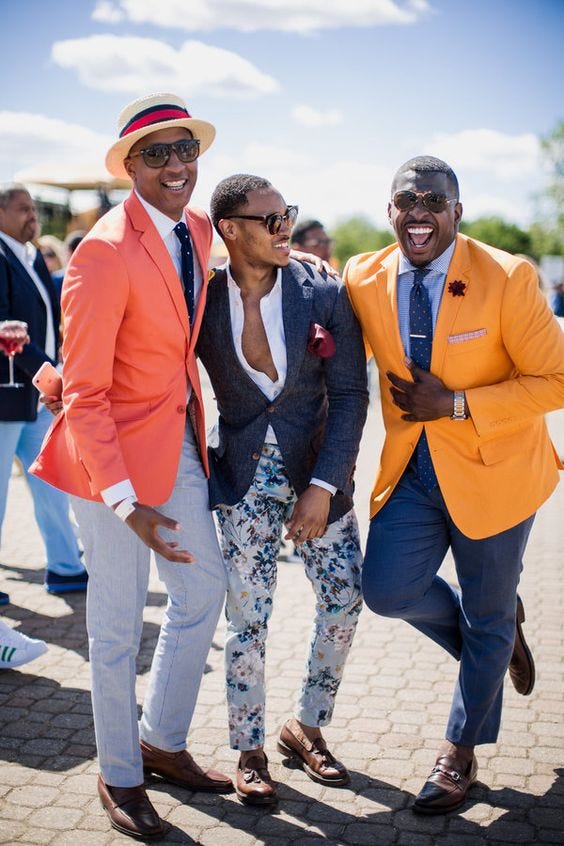 SG Says: Who's afraid of color? Not these well-dressed polo guests. I love love LOVE the bright blazers, and yes, even those floral pants. If not at a polo match (or literal garden party), then when?

And notice that if you're going to go big with one piece of your look, it's best to keep the rest of your outfit simple.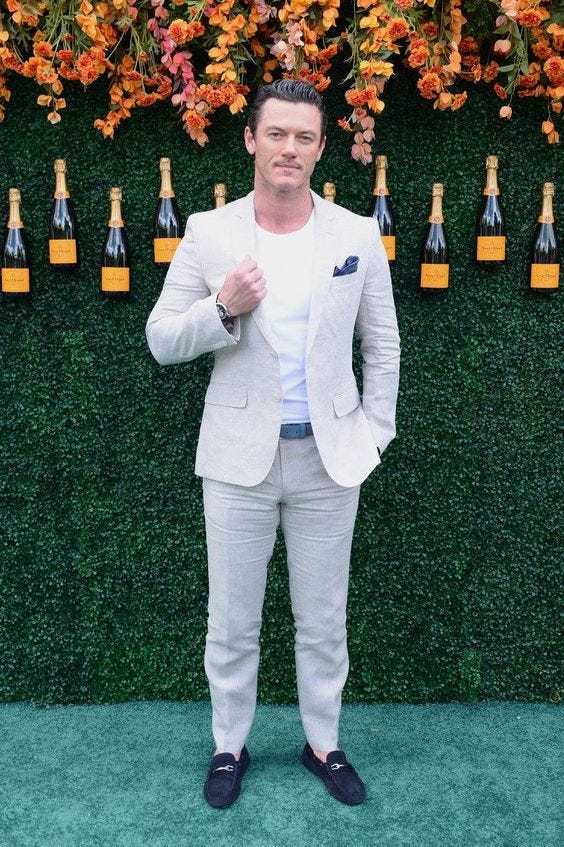 SG Says: This is another way to go when it comes to dressing for a special occasion held outdoors. Lightweight suit? Check. Loafers with no (or no-show) socks? You bet. With the pocket square, watch, and well-coiffed hair, this look works even with that simple white t-shirt holding it all together.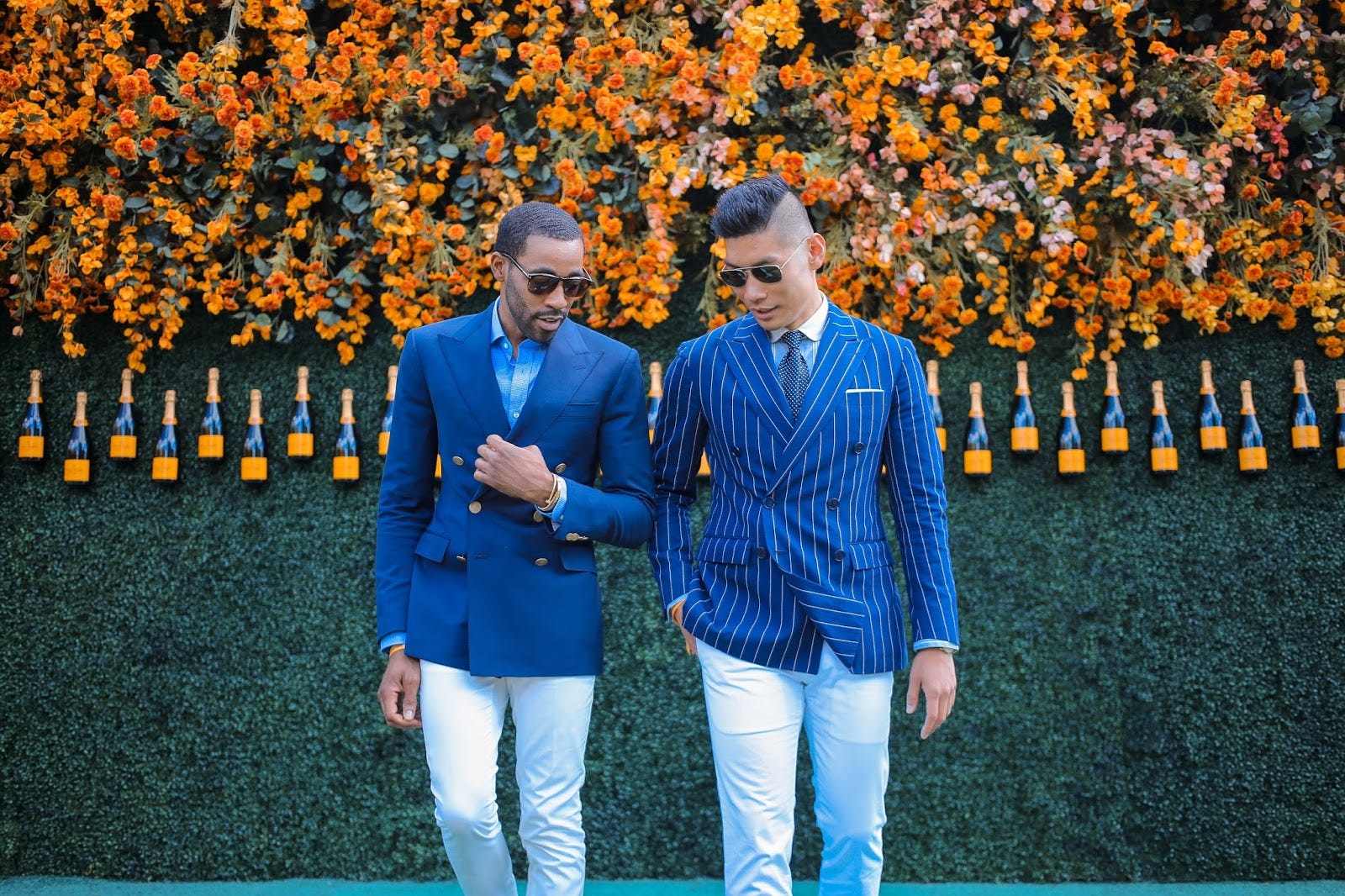 SG Says: Two super-stylish ways to nail the nautical look at an outdoor event. If you've got a double-breasted navy blazer and white pants stashed away in your closet, this is the time to pull 'em out.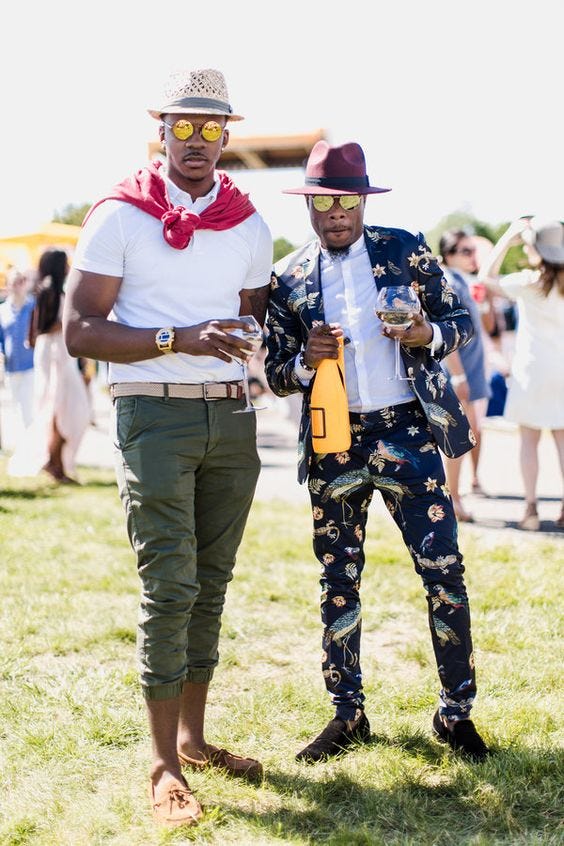 SG Says: The new rule to dressing for a glamorous summer event? There are no rules, so long as you've got the confidence to wear whatever it is you want to wear.
// Shop #SGapproved polo picks //
Want even more polo match outfit ideas?
Watch our videos from 2016's event, below: