Women's Gift Guide: Under $50 Present Ideas for Her
Ready to get merry and bright up in here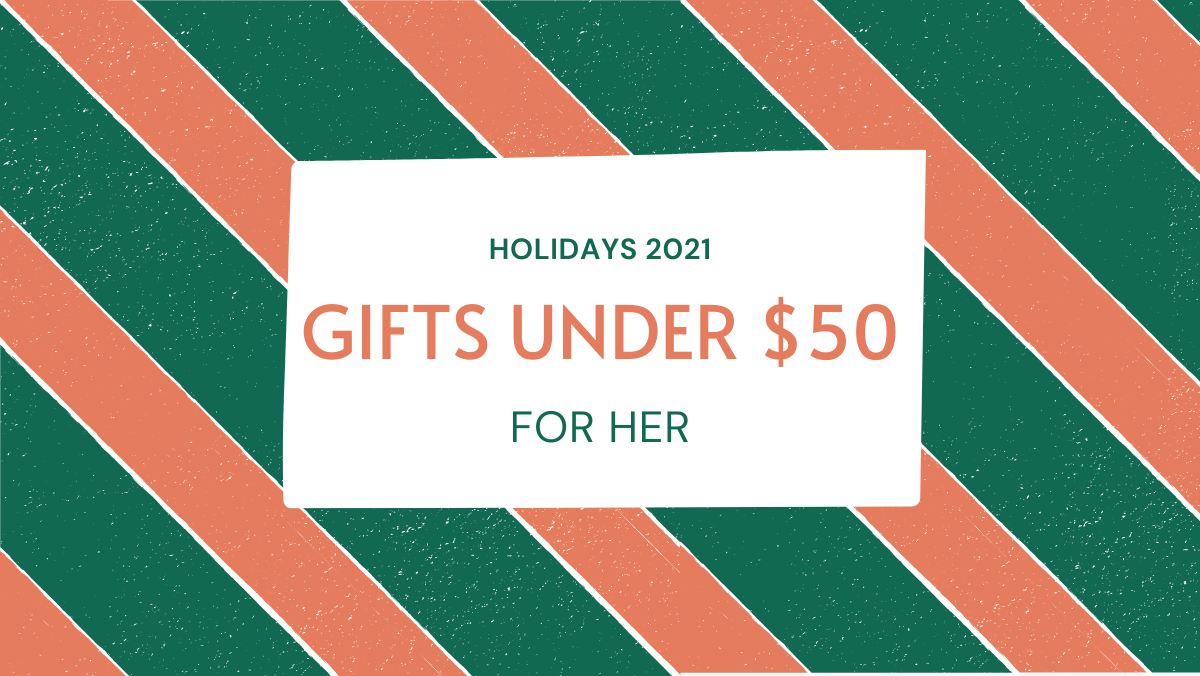 I would bet that under-$50 gifts nearly corner the market on gift-giving at the holiday season. Secret Santas, family members that aren't your significant other or children…I don't know, gifts you give your boss that are nice but not too nice so you don't look like a suckup?
And yes, of course, there are also those of us who stick to a lower budget for everyone on our gift list, whether in reaction to late-stage capitalism or simply a modest checking account balance.
So of course our team put together a gift guide for it! Check out this women's gift guide under $50 present ideas for the holiday season.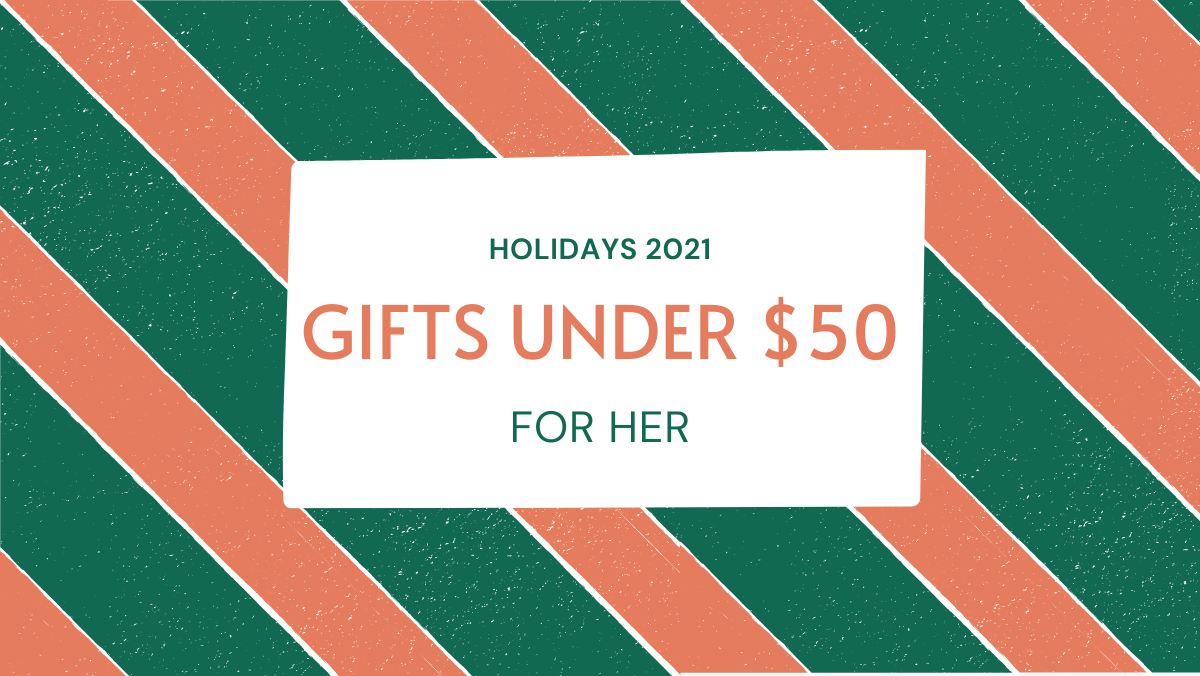 All items featured on Style Girlfriend are independently selected by our team. However, when you buy something through our retail links, we may earn an affiliate commission.
---
Below check out the #SGapproved women's gift guide under $50:
top row: left to right
1. Harlem Candle Company 'Langston' candle, $45 — I am obsessed with Teri Johnson, the corporate consultant-turned travel blogger-turned entrepreneur who founded Harlem Candle Company.
All the scents are named after and inspired by the Harlem Renaissance.
2. Old Navy sherpa pullover, $40 — Nothing says cozy holiday plans like buffalo plaid.
Psst, I also love this striped version if she's not afraid of a little (okay, a lot) of color.
3. Olaplex No. 3 hair perfector treatment, $36 — Yes, this hair styling product is so expensive, which is exactly what makes it a good gift. If your significant other is as hooked on HairTok as I am, she'll have clocked this product and wanted to try it but felt ugh about the price tag.
Help her live her best #hairgoals life in the new year!
middle row: left to right
4. Korres resurfacing mask, $39 — If she lets you try it, take her up on it. Yes, it's that good.
5. Luv AJ hoop earrings, $45 — Hoop earrings remain a safe and stylish bet as a gift for nearly every woman in your life.
You know, so long as her ears are pierced.
2. Skims bralette, $32 — Yes, it's Kim Kardashian's shapewear line, and yes, it's really pretty amazing.
I know, I'm as surprised as you are.
bottom row: left to right
7. Target gloves, $15 — Winter accessories are basically the gift-giving equievelant of a gift card – aka, they're what you give when you don't know what to give someone – but still come off more personal and thoughtful.
Think of it as a holiday miracle!
8. Target sweater dress, $30 — If you're "We give eachother clothes as a gift"-close, this sweater dress is comfy, cozy, and stylish.
9. Namjosh headband, $50 — Headbands are back. This knitted style with ladylike pearls woven in looks and feels special enough to wrap up with a bow.
***
Ready to cross every name off on your shopping list? Check out all our 2021 holiday gift guides in one place.
I run Style Girlfriend, helping guys develop and grow their personal style, all from a friendly and supportive female perspective.