How to Wear a Striped Shirt: 5 Days, 5 Ways
Earn your stripes
A crisp, oxford cloth button down shirt works all year-round. Adding a pastel stripe? Well that helps even the coldest of days feel like spring.
Below, how to wear a striped shirt five ways:
A striped shirt will always be appropriate and will never go out of style.
MONDAY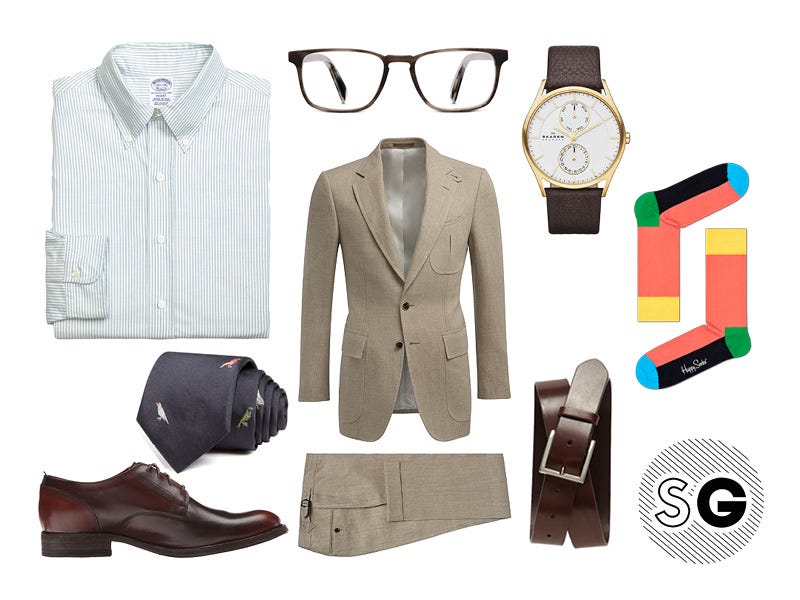 Suit: Suit Supply, $499 | Tie: Paul Smith, $84 | Belt: Banana Republic, $50
Socks: Happy Socks, $12  | Oxfords: Frye, $298
Glasses: Warby Parker, $95 | Watch: Skagen, $132
Wear it well: Make your suit sprung for spring in bright socks and a tie in a fun print.
TUESDAY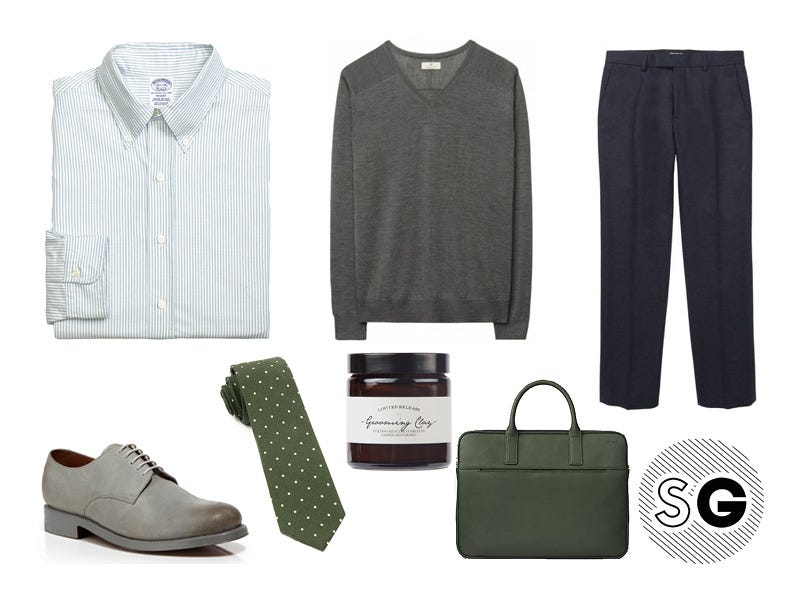 Oxfords: Grenson, $240 | Bag: Jack Spade, $265 | Grooming Clay: Brooklyn Soap Company, $30 
Wear it well: Let the color stripe do the talking by layering on coordinating accessories.
 WEDNESDAY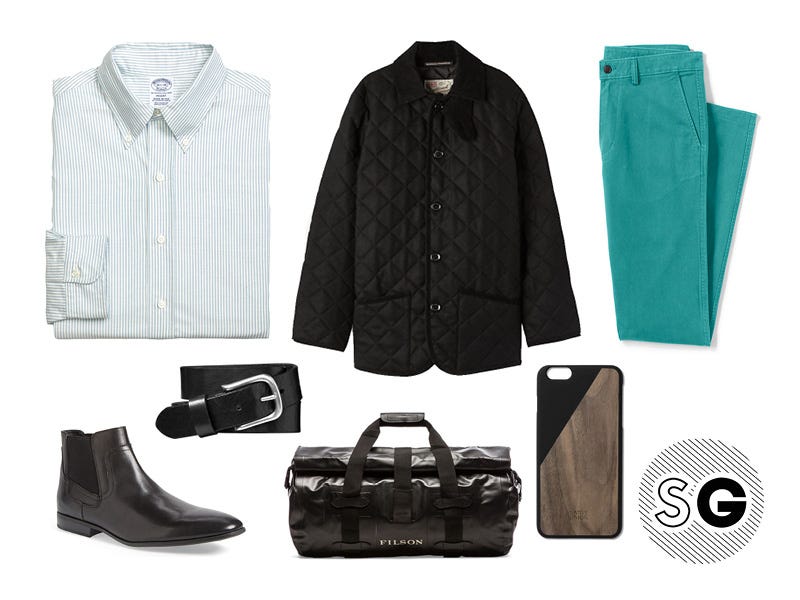 Jacket: Traditional Weatherwear, $231  | Chinos: Land's End, $49 | Belt: Gap, $35
Boots: Calvin Klein, $140 | Bag: Filson, $160 | Phone Case: Native Union, $52
Wear it well: Bring out your stripe with bright pants in the same hue, then tone it down again with all black accents.
THURSDAY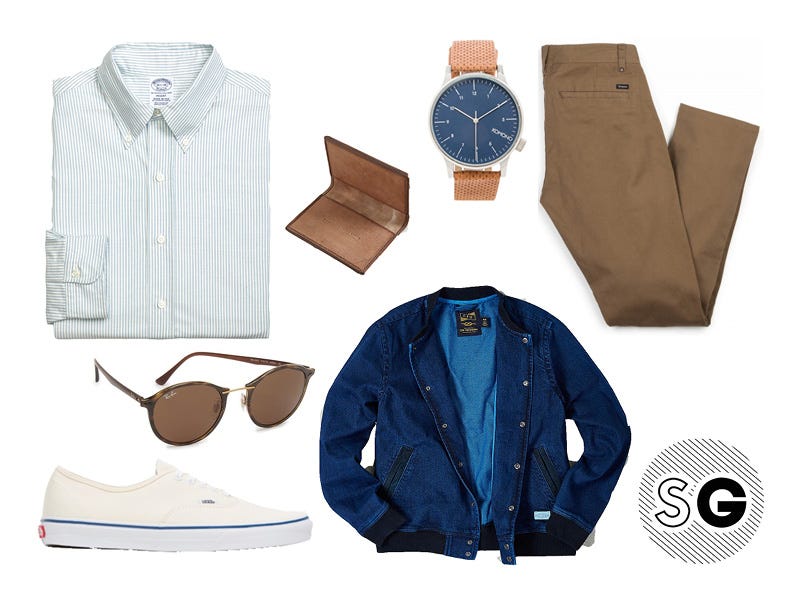 Denim Jacket: Urban Outfitters, $129 | Chinos: Brixton, $59 | Watch: Komono, $90
Sneakers: Vans, $45  | Sunglasses: Ray-Ban, $225 | Wallet: First Settlement Goods, $155
Wear it well: Cognac and dark denim feel fresh for spring with pops of white.
FRIDAY
Sweatshirt: Everlane, $58 | Jeans: A.P.C., $185 | Shacket: Saturdays, $275
Sneakers: New Balance, $180 | Cap: Herschel, $50 | Backpack: Fjallraven, $89
Wear it well: Keep your top half warm with layers, but roll up those pants and show your ankles the light of day!
***
Ready for more striped looks in your life? Let Team SG create a customized shopping plan based on your budget, body type, and style preferences! Learn more here >
***

Like a phoenix rising from the ashes, Gabi Meyers went from Team SG's first-ever intern to a trusted fashion editor and stylist. She currently lives in Chicago with a very cute dog.