5 Days, 5 Ways: The Topcoat
Top it off with a topcoat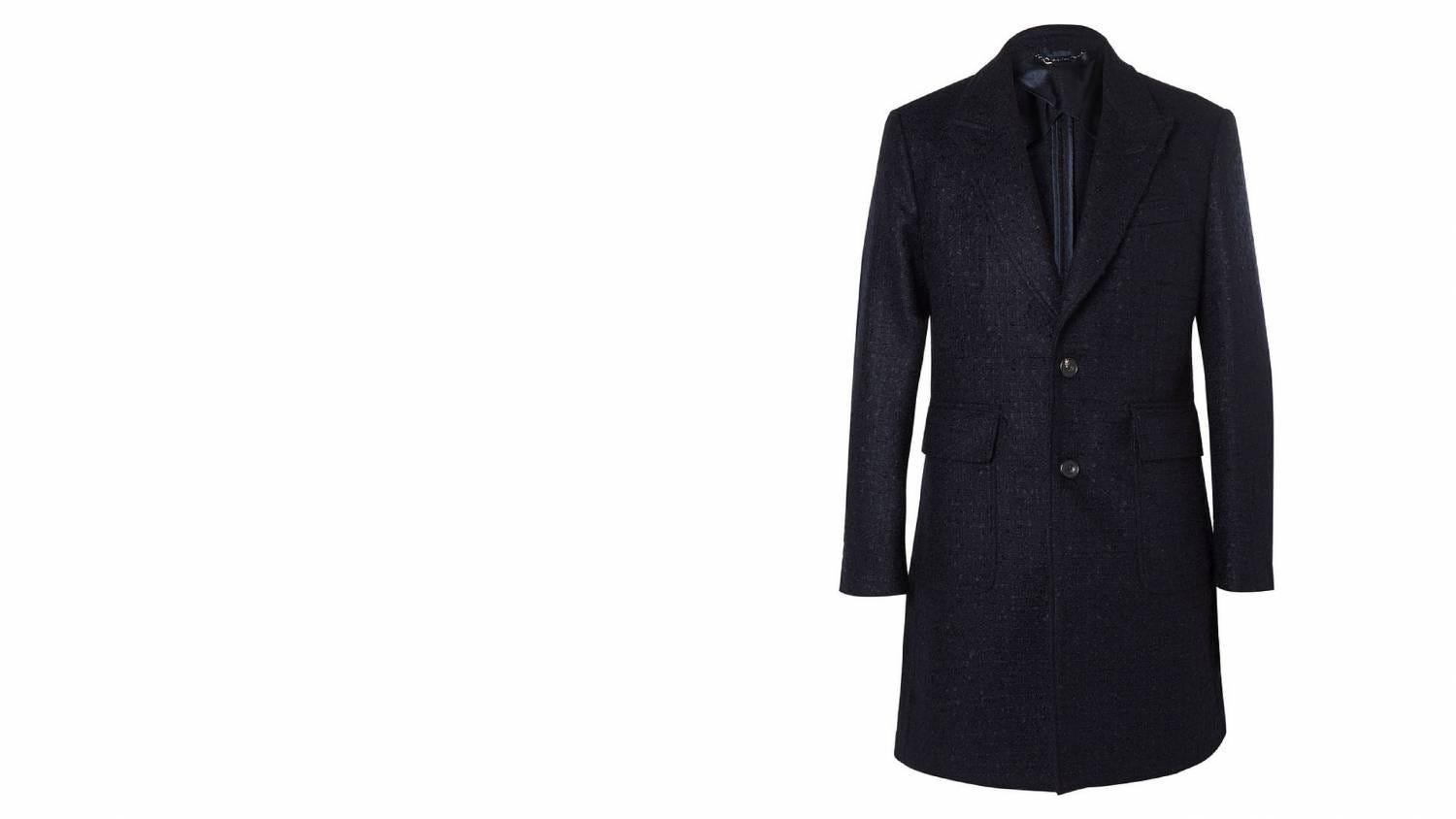 The chosen outerwear of fancy gentlemen, the topcoat has definitely been getting more play in recent years – both in the sense of being worn more, and being worn more, casually. The tailored shape is universally flattering, and could even give someone wearing sweatpants an air of sophistication. With the continually increasing popularity of casual clothing for everything, it's refreshing to see a more structured, formal style move into the spotlight.
A topcoat is the perfect piece of outerwear to throw over anything to instantly elevate your look. Below, 5 ways to wear yours.
MONDAY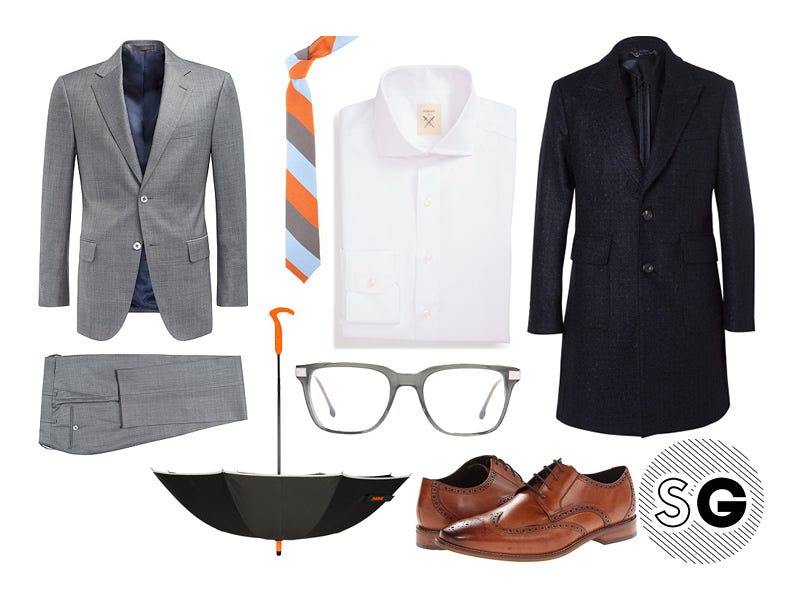 Suit: Suit Supply, $400 | Shirt: Strong Suit, $125 | Tie: The Tie Bar, $19
Glasses: Steven Alan, $195 | Shoes: Florsheim, $130 | Umbrella: Swims, $69
Wear it well: Keep brights around for winter by pairing them with pastels, grays and darker shades.
TUESDAY
Shirt: Tommy Hilfiger, $42 | V-neck Sweater: Banana Republic, $70 | Joggers: Scotch & Soda, $150
Puffer Vest: Abercrombie & Fitch, $80 | Socks: HUF, $12 | Sneakers: Adidas, $75
Wear it well: Tuck the shirt into the joggers, pull the sweater over the waistband, and layer the puffer vest under the topcoat for a casual cool look.
WEDNESDAY
Tee: H&M, $25 | Jeans: AG, $191 | Chelsea Boot: Johnston & Murphy, $198
Sunglasses: Raen Optics, $135 | Wallet: Jack Spade, $78 | Scarf: Grayers, $65
Wear it well: A cool striped tee and clean jeans bring the topcoat down to earth.
THURSDAY
Pullover: Saturdays, $175 |Pants: Brixton, $65 | Lace up Boots: Frye, $240
Pocket Square: Knottery, $35 | Socks: Jack Wills, $13 | Glasses: Warby Parker, $95
Wear it well: Layer a top of the same color under your topcoat for a look that feels similar indoors and out.
FRIDAY
Sweater: Brooks Brothers, $448 | OCBD: L.L. Bean, $45 | Chinos: J.Crew, $75
Weekender: Everlane, $98 | Belt: Land's End, $50 | Duck Chukkas: Sperry, $140
Wear it well: Pair your topcoat with classic sportswear pieces for a country gentlemen vibe.
TELL ME:
WHERE DO YOU WEAR YOUR TOPCOAT?
Gabi

Meyers is a former intern, turned regular contributor at Style Girlfriend. She lives in Philadelphia and works as a personal stylist at Anthropologie. She likes to instagram dogs and other things at @gabi_meyers.
Want more wear out of other styles? See how to wear the penny loafers, a gingham shirt and black jeans 5 ways.

Like a phoenix rising from the ashes, Gabi Meyers went from Team SG's first-ever intern to a trusted fashion editor and stylist. She currently lives in Chicago with a very cute dog.