5 Cool Ways for Guys to Wear a White T-Shirt
The casual classic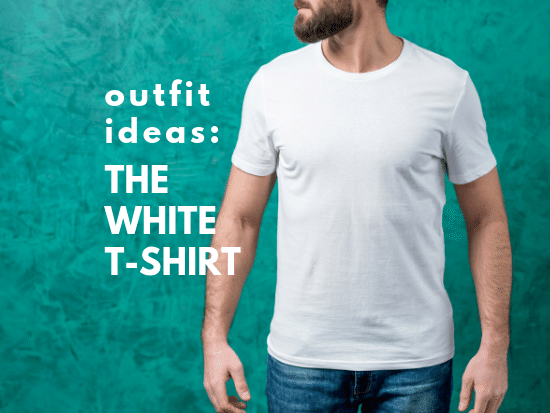 A white t-shirt transcends fashion trends. It can function as foundation for your outfit, and, just as easily, the statement piece. The idea that a wardrobe could exist without a white tee is almost more elusive than a real-life unicorn.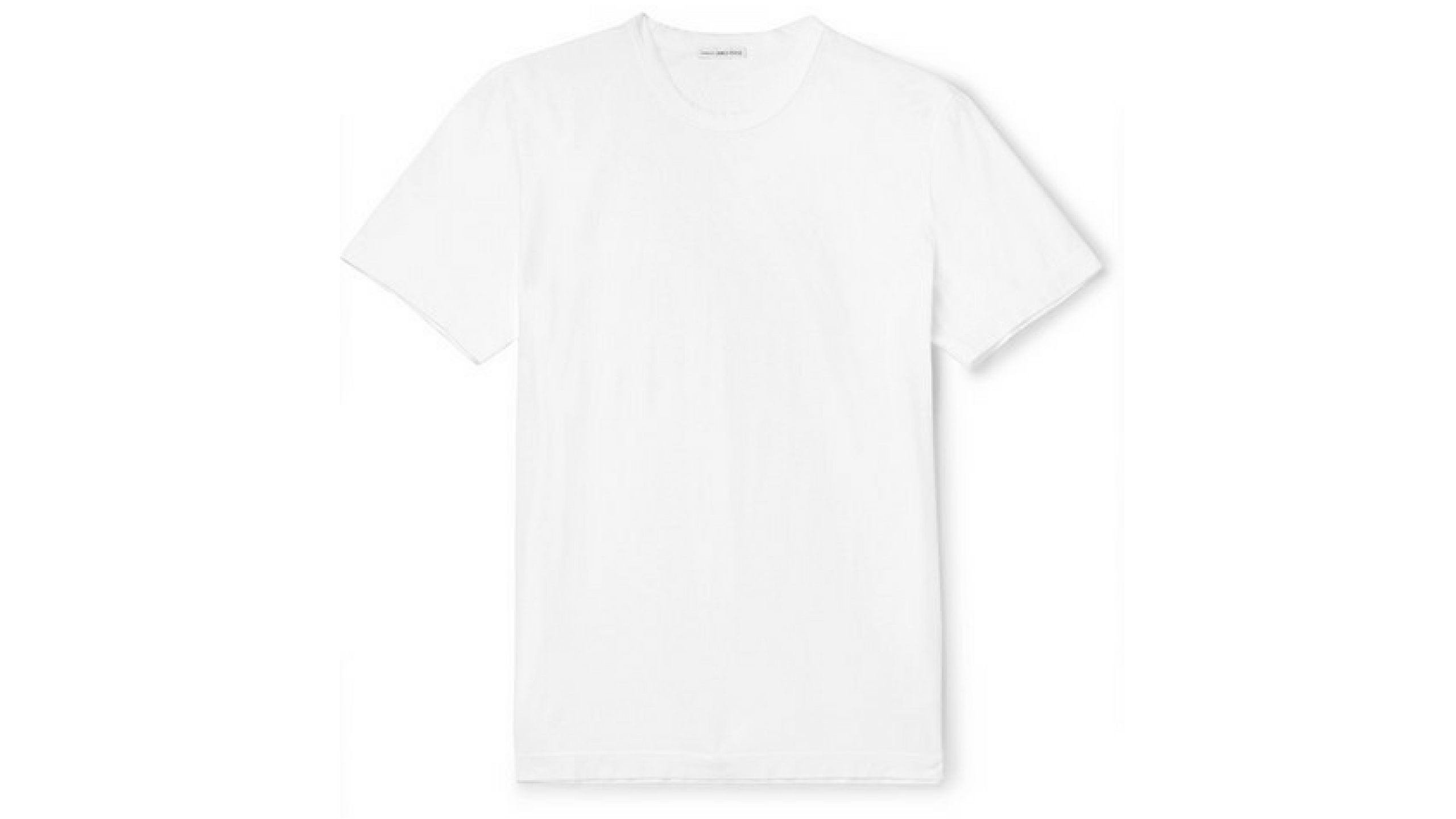 There's so many ways to wear a white t-shirt. You could wear one with chinos, like Kit Harington or Ryan Reynolds.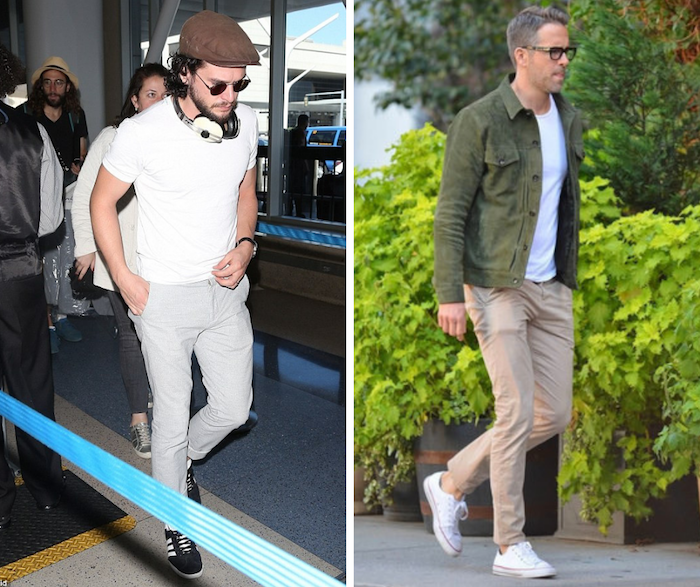 You could dress your white t-shirt up with darker pants. Chance the Rapper has on joggers, which you know Team SG loves, or even a dark dress pant like Jake Gyllenhal has on.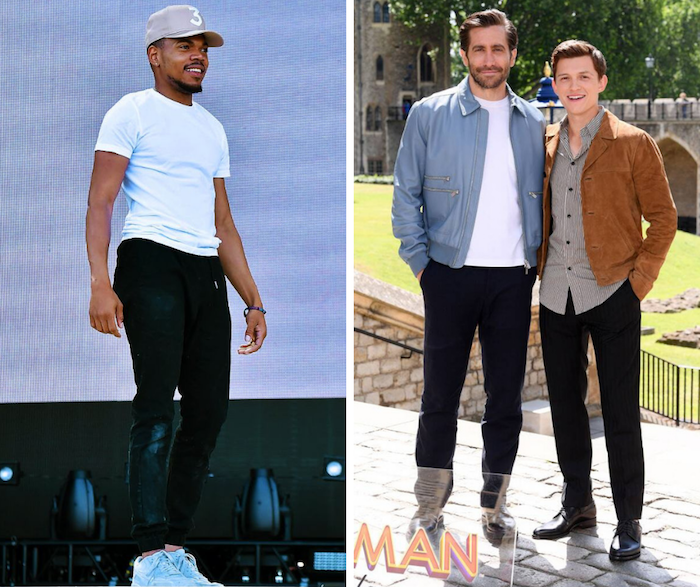 And, of course, you could wear a white t-shirt with plain ol' jeans like David Beckham and Donald Glover.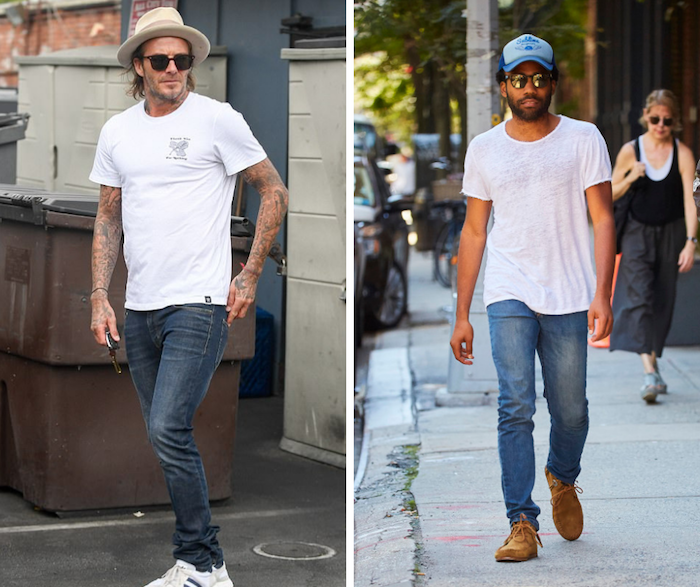 Below, five stylish ways to wear a white t-shirt:
MONDAY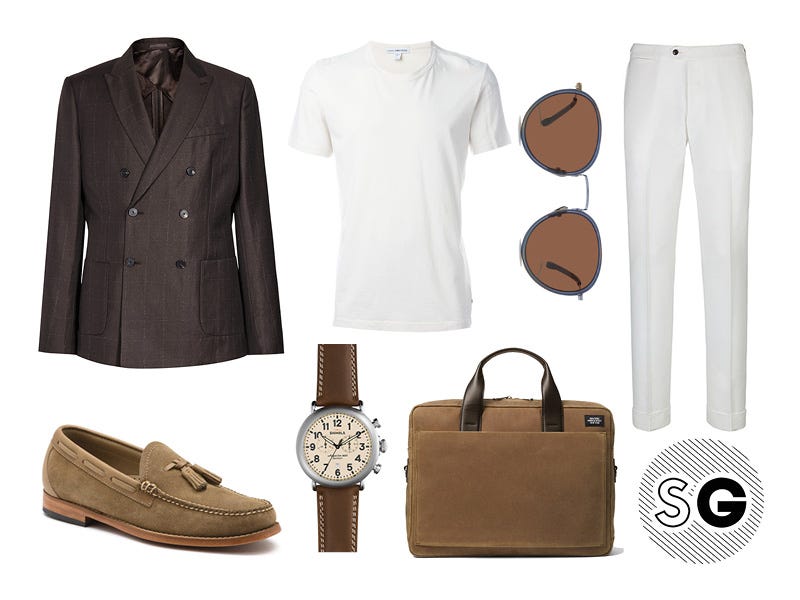 SG Says: Dress your tee up with suiting separates in desert shades for a relaxed, elevated look.
The loafer says, "I have important places to be." The white trousers say, "But I'll be late and the reason why will be mysterious."
TUESDAY
SG Says:  Roll up those chinos, skip the socks, and bare. those. ankles.
I've talked about my love of a cropped or cuffed pant before, guys. Is this the summer you finally (finally!) start listening?!
 WEDNESDAY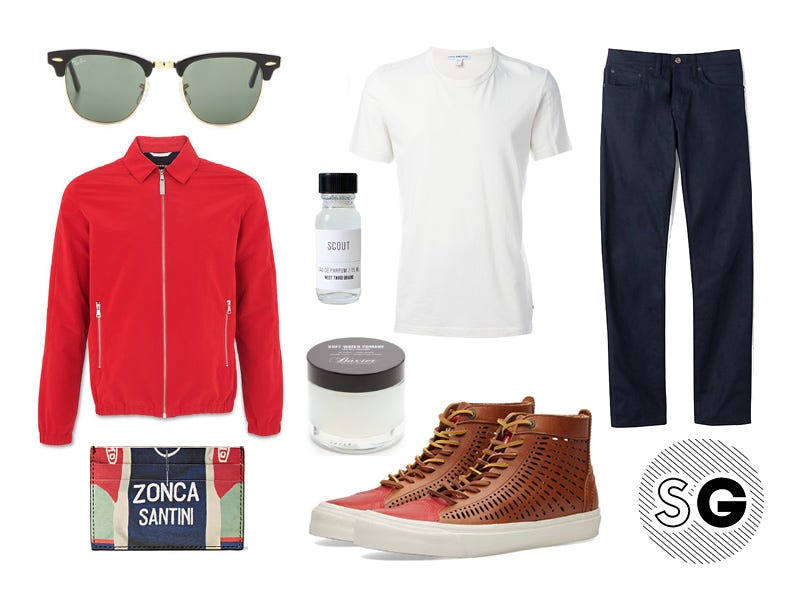 SG Says: There's no greater canvas for statement pieces than dark jeans and a white tee (and the folks over at FashionBeans agree!).
While the fire engine red jacket might feel loud, it's really just an easy way to put an exclamation point on an outfit. And y'know who loves exclamation points? Women.
Just sayin'.
THURSDAY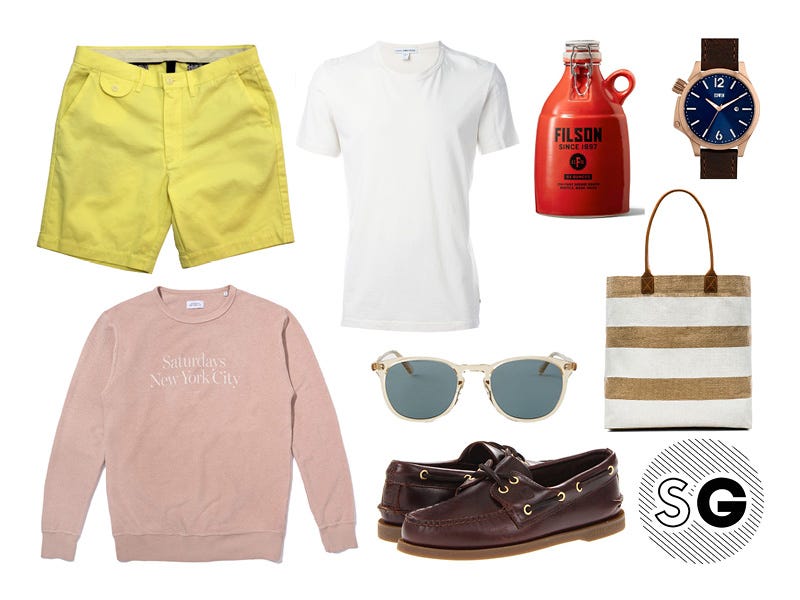 SG Says: Pair pastels with dark leather for perfect picnic apparel.
Oh, and millennial pink is still very much a thing when it comes to style. If you're not already on the bandwagon, time to climb aboard.
FRIDAY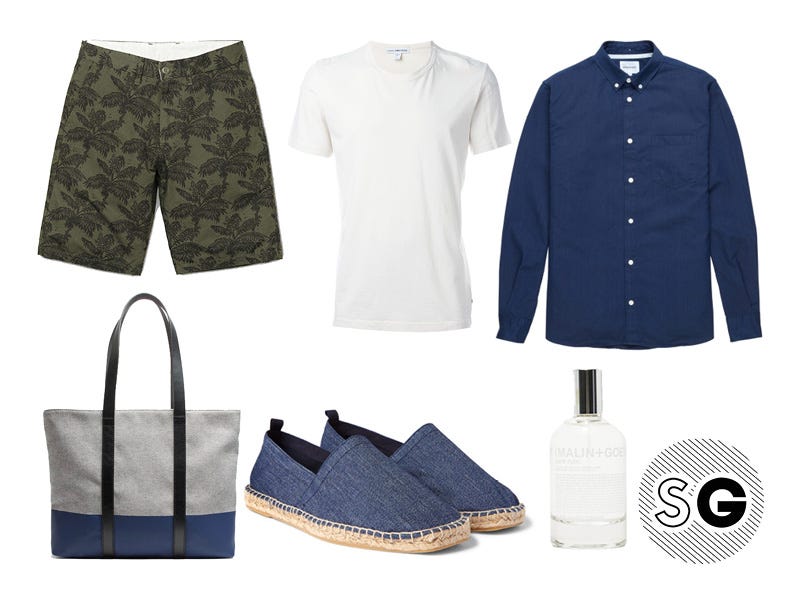 SG Says: Keep the shirt unbuttoned as a substitute for your standard light jacket.
// Shop #SGapproved white t-shirts //
$$$ – James Perse, $75
SG Says: Yes, it's expensive, but you'll understand the price tag when you slip on this sturdy tee, and even moreso when you wash it (and wash it, and wash it) and the fit stays structured.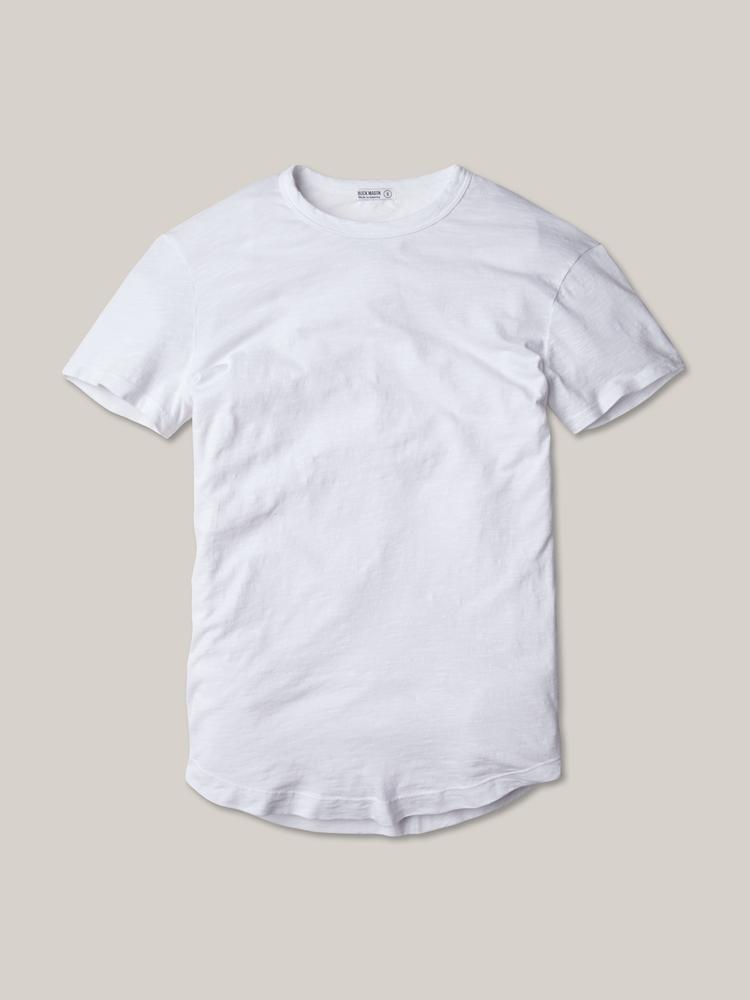 $$ – Buck Mason, $32
SG Says: The curved hem tee from Buck Mason is a real beauty. Made from slub cotton, a lightly textured fabric made on low-tension looms, the neck opening leaves room to breathe, while the rounded shirttail lends a tailored look to an everyday essential.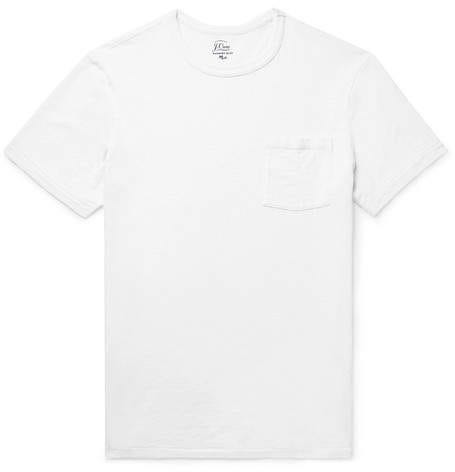 $ – J.Crew, $29
SG Says: The J.Crew cotton tee is a classic. The price has gone up and down over the years, but bottom line? Paying less than thirty bucks for a t-shirt you'll have a long time is a pretty great deal.
***

Want help upgrading your style? Let Team SG put together a personalized shopping plan with your wardrobe needs and budget in mind. Learn more >>

Like a phoenix rising from the ashes, Gabi Meyers went from Team SG's first-ever intern to a trusted fashion editor and stylist. She currently lives in Chicago with a very cute dog.