7 Men's Style Throwbacks To Bring Back Immediately
From Sidecar cocktails to Game Night, retro-cool ideas for the modern man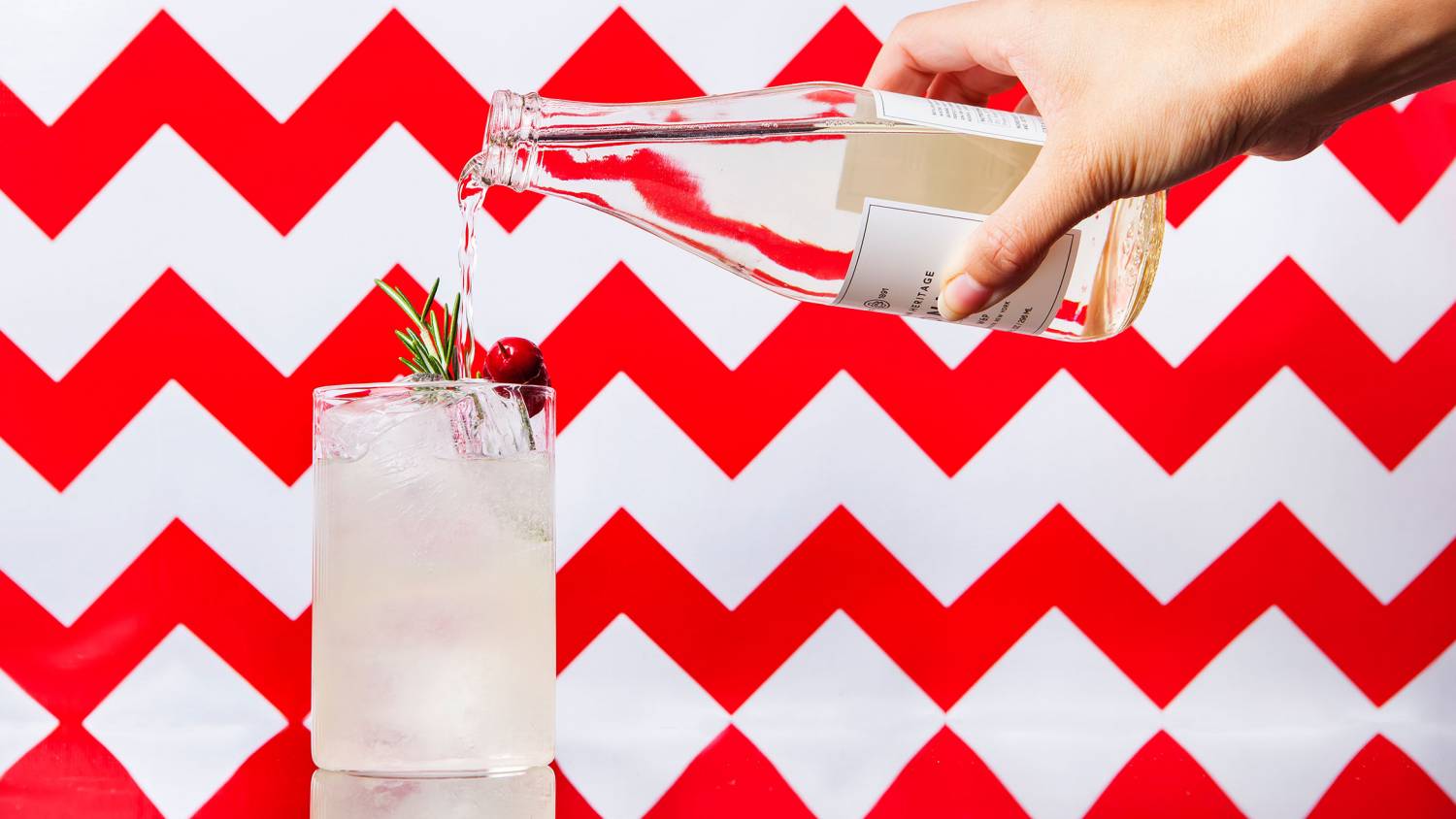 When I graduated from third grade, my parents bought me my first Discman and CD—Sgt. Pepper's Lonely Hearts Club Band—as a present. I was obsessed with the The Beatles as a child and "Norwegian Wood" is still one of my favorite songs. Today, my bedroom is decorated almost exclusively with vintage photos of my parents from the 1970s and almost all of the jewelry I wear is family heirlooms from that era, too. Like Owen Wilson's character in Midnight In Paris, I often find myself wondering if I was meant to live in another time.
But if we've learned anything from the cultural landscape of 2017, it's that going backwards is really the worst possible direction we could go with about 99 percent of everything—except perhaps music, cocktails, style and some choice movies. Rolling back decades of policy put in place to protect the environment? Bad. Remastering all of The Beatles' albums and putting them on Spotify? Good.
Bottom line? A throwback shouldn't be relegated to the #tbt tag on Instagram!
Below, the men's style throwbacks we want to see guys try:
1. TAKE YOUR LOVER TO A DRIVE-IN MOVIE
That's right, I said lover. Because along with throwbacks like drive-in movies, I think it would be fun if we all started referring to our romantic partners in all capacities as our lovers. First date? New lover. Wife of eight years? Longtime lover. It feels retro in all the right ways. No? Just me?
Anyway, the same old drinks-and-dinner routine with your main squeeze can feel a bit stale after a while. If you ask me (and by reading this you basically did), the drive-in movie is a date night treasure that needs to be dusted off and put back in the mix.
Picture it with me: It's summertime. You've just had your Grand Wagoneer washed. You throw a blanket in the backseat and pick up your lover at the door of her home. You open the car door for her and hold her hand while you drive.
Just as the sun is beginning to set, you pull up to the larger-than-life screen, put the car in park and spend the next two hours "watching a movie" while passing cheeseburgers and fries back and forth and sharing a milkshake with two straws.
2. BRING BACK A SERIOUSLY RETRO COCKTAIL
It wasn't really until the '60s that "drinks" were about more than just making the liquor taste better—and about making the whole experience truly delicious. One theory is that when American soldiers in Vietnam could only get ahold of bad liquor they would mask the taste with various juices—ushering in the trend back in the states, causing drinks like the Mai Tai and Tequila Sunrise to resurface and rise in popularity.
Personally I find the Mai Tai to be a delight—but I imagine it's probably way too sweet for a lot of SG readers. Instead I'll offer up a Mad Men call-out from the same era, the Tom Collins. This drink has a retro feel but a much more modern balance of flavor.
To make one at home: combine 2 ounces of gin and half an ounce each of lemon juice and simple syrup in a cocktail shaker with ice. Shake well and strain over ice in a tall glass, then top with club soda. Garnish with a lemon wheel and add a Maraschino cherry if you're feeling festive.

3. GET A BARBERSHOP SHAVE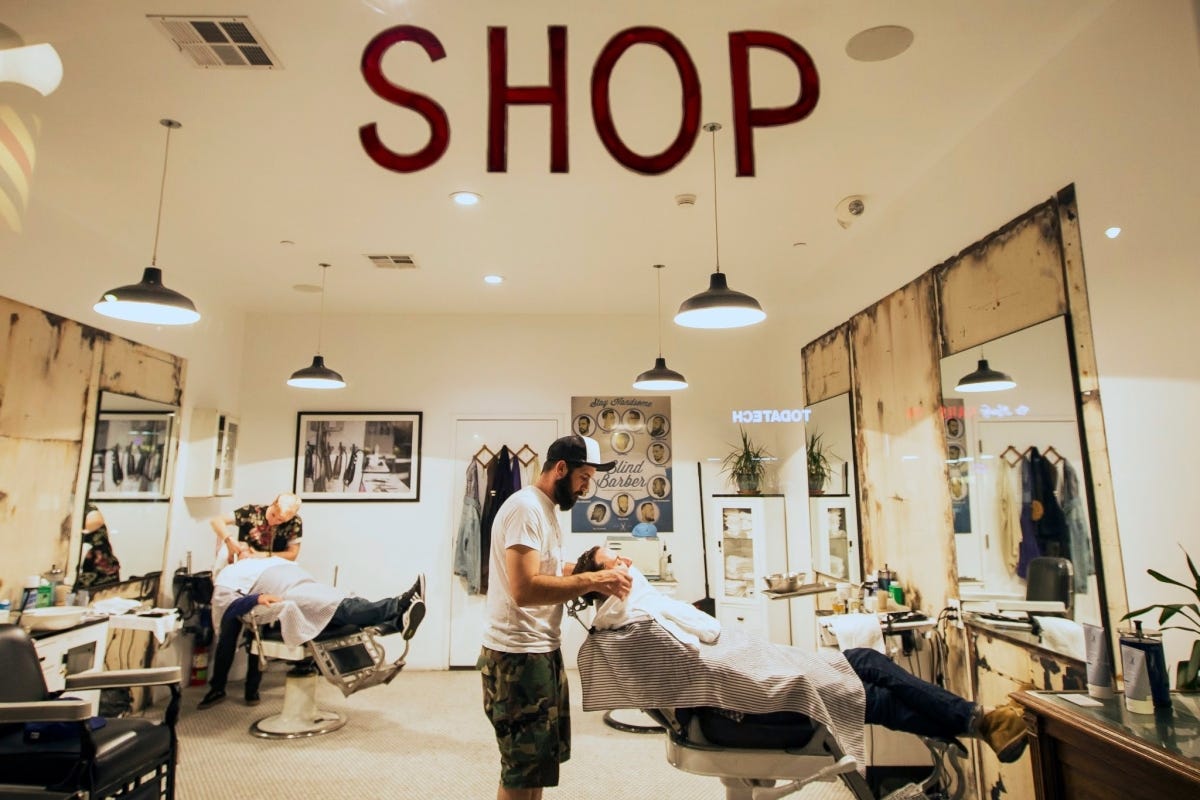 While us ladies can, of course, paint our own nails, it's a real treat to hand off that task to a professional from time to time with a quick visit to our local nail salon. For guys, a barbershop shave seems to be the closest equivalent to our mani-pedi "me" time.
We're going to assume that, since you're savvy enough to be a Style Girlfriend devotee, you've probably already got a daily grooming routine on lock—but what about outsourcing the work from time to time? Yes, you may feel a little funny in the chair at first, but just lean into the luxury, and we promise, you'll quickly learn to love handing off the task of shaving to a professional.
4. JAZZ UP YOUR LOOK WITH AN UPDATED TAKE ON A RETRO STYLE
One surefire way a guy can impress me is by pulling off a sort of unexpected element in his look. When I was living in Seattle I dated a guy from Wyoming who always wore snap-front shirts with his slim-cut jeans and Ray-Ban Wayfarers. I loved that he sort of nodded to a '70s Western thing while still looking low-key and current.
If cowboy cool isn't really your jam, might I suggest a modern update of a sneaker that has its roots in the actual playing of sports? An update on the 1972 Bill Bowerman running classic, Nike Cortez basic nylon sneakers feel just right for today, and you know we're all about retro sneakers at SG HQ right now.
The heel is slightly wider and higher than the original, with a nylon upper and suede overlays for a lightweight feel and throwback style. These sneakers look straight out of a Wes Anderson movie…in the best way possible.
"These sneakers look straight out of a Wes Anderson movie."
Their simple, retro-cool design makes them crazy-versatile—wear 'em with joggers and a T-shirt for your weekend coffee run, or even with your usual office attire on Casual Friday. (Although we'd argue that compared to the old days, every day looks a bit like Casual Friday in 2018.)
5. SET THE MOOD WITH A THROWBACK PLAYLIST
One of my favorite first date questions is, "What single artist's catalogue would you take with you to your desert island?" For me it's a bit of a toss up between Frank Sinatra, Paul Simon and of course, The Beatles. My next concert? "The Classic"—a two-night event headlined by Fleetwood Mac and The Eagles, with Earth, Wind & Fire, Steely Dan and The Doobie Brothers, too.
I bet if you had to think of your "desert island artist" you might go old school, too, right?
There's just so much good music to dig back into!
Since so many of my favorite acts from the '60s and '70s have had a huge influence on artists I love that are blowing up right now, this mix has a heavy dose of both. From Fleetwood Mac to Haim, Elvis to George Ezra, this is be the kind of free-flowing playlist you could play anywhere from a road trip with your parents to commuting on the subway to cooking dinner at home with your lady (I mean "lover"). Aptly titled "There's something about that man…", I think you'll dig it.
6. HOST A GAME NIGHT AT YOUR PLACE
One of my best girlfriends here in the city has a fun tradition of hosting a Sunday Night potluck-style dinner at her apartment. Last time, she made it a "Game Night."
After the plates were cleared and we'd all consumed a not-insignificant amount of wine, we played a really easy, highly hilarious game called Fishbowl. I won't explain the rules here because none of us have that kind of time, but I will say that I haven't laughed that hard for that many hours since the first time I watched this.
Pro tip: Games are also a great "come over to my place" date night activity; they're the perfect way to pass the time while a homemade pizza cooks in the oven (with a cocktail, of course). Try "speed Scrabble," backgammon, or just a classic card game like Gin. For added retro appeal at your next game night, have everyone throw their phones in an "off limits" basket for the duration.
7. CUE UP SOME CLASSICS FOR YOUR NEXT BIG NIGHT IN
Raise your hand if you have ever been gripped so hard by "the paradox of choice" while browsing Netflix that you just give up and watch something you've already seen like 10 times. I am very guilty of this, but have recently been making an effort to expand my horizons by watching more classic movies. You know, the ones your parents always tell you to watch, then you say to yourself, "I'm totally going to watch that this weekend," and two years later you still haven't seen The Graduate. We can do this guys, I promise!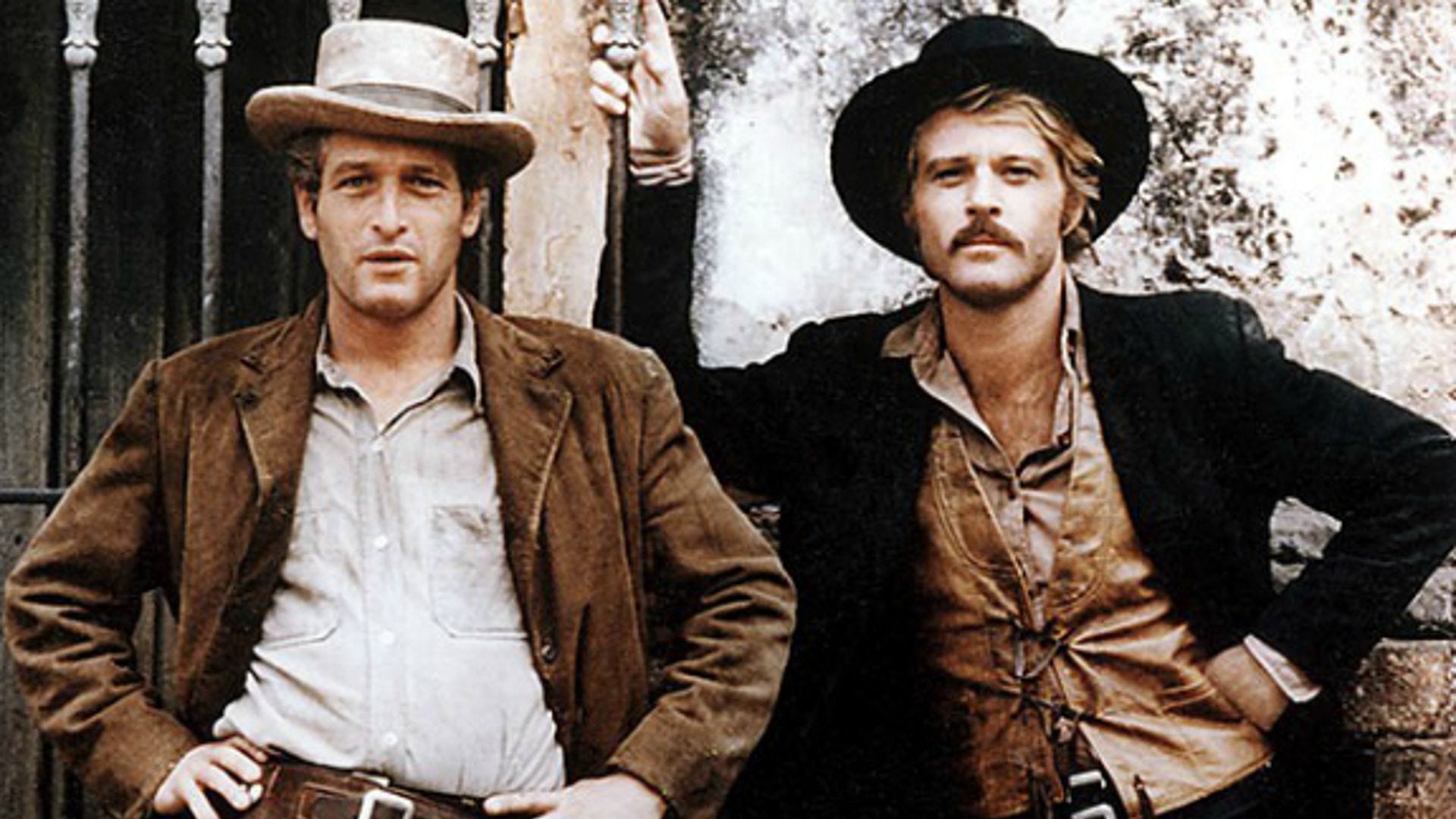 Personally, I have a thing for 60s and 70s-era Paul Newman, so I'm cuing up The Hustler on Netflix to watch ASAP. And if you haven't seen it, I highly recommend paying $4 to rent Butch Cassidy & The Sundance Kid on Amazon Prime.
If we learned anything from movies like Midnight in Paris (and Hot Tub Time Machine, to be honest) it's that we are not meant to travel back in time, with good reason.
Plus, there's a lot to love about our particular spot in the space-time continuum here in 2017—especially how easy it is for us to access all the best things from days gone by. Current brands can tap vintage design archives to reimagine classic pieces for our modern wardrobes. Fancy digital mixing machines can make old audio recordings sound brand new. Writers with vivid imaginations and a captive online audience can will the word "lover" back into the popular lexicon. Right? Maybe? Please?
Follow Style Girlfriend on Instagram!

(feature image via Punch)
Taylor Davies splits her time between NYC and Sun Valley. She loves writing about menswear, overpriced martinis in dimly lit hotel bars, and cross-country skiing. Not necessarily in that order.