The Best Shopping in Nashville
Culture, community, and cowboy boots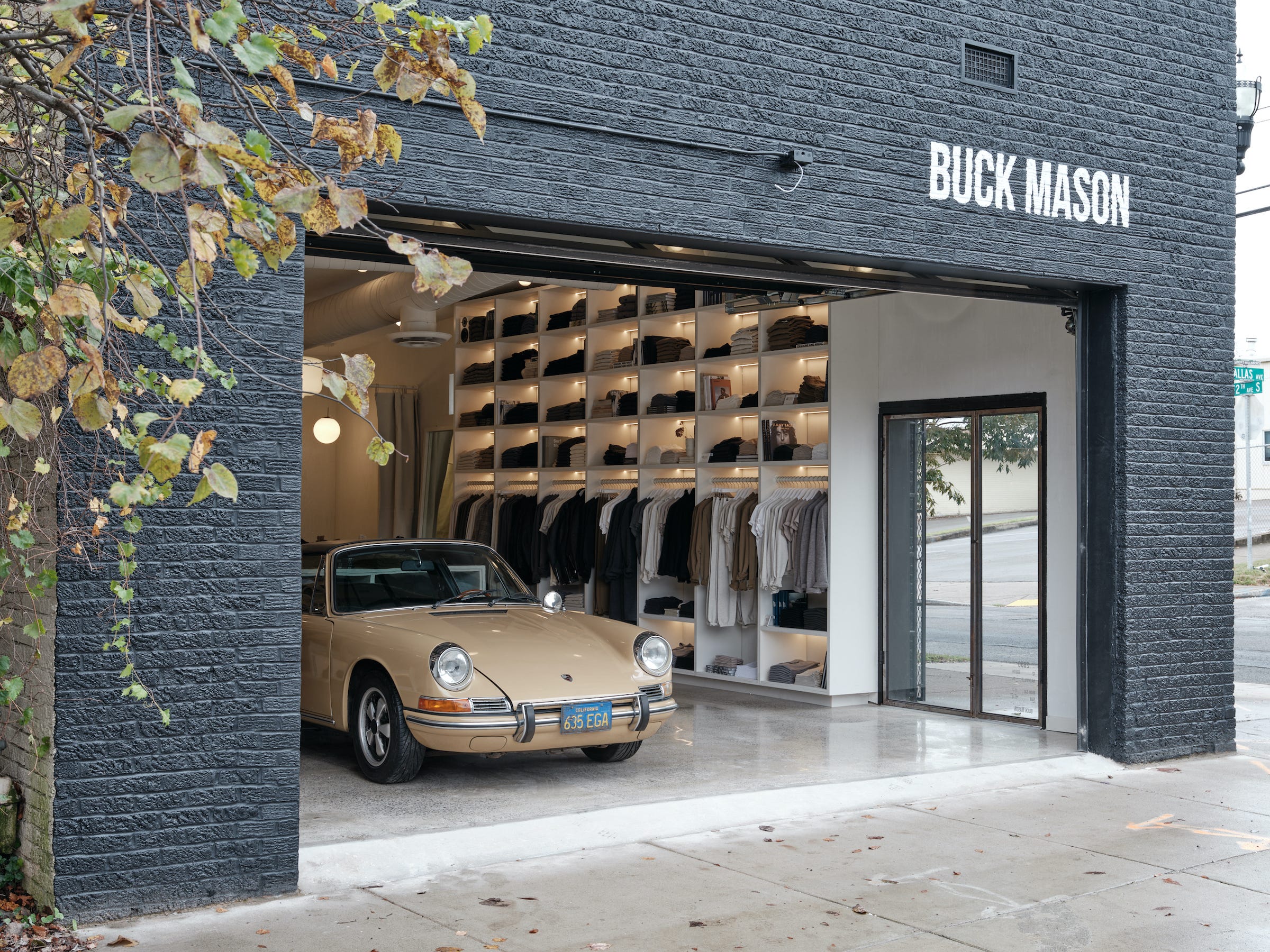 When I moved to Nashville ten years ago, there was hardly any good shopping. Truly, it was bleak. So, to even be able to make this list and send you on a proper retail spree when you visit feels amazing.
The best part of shopping in Nashville is that the stores encompass everything the city as a whole stands for: community and a good time.
So many of the local shops incorporate spaces within their brick and mortars to relax and hang out, have a drink, and host events.
You'll see this in how many stores have garage doors that open up to the street, bars (coffee and liquor!), and seating for hanging out. It really does put into action the community vibe this city is known for.
Some shops even host what they call "supper and song." They bring in local musicians to play music for a quaint night with food, music, friends, and – yes – shopping.
These events also serve as partnerships with local artisans to provide a place for them to "pop up" when they're first starting out.
They aren't all local brands on the list, but when in Nashville, tucked into their little neighborhoods, even the bigger brands take on a whole new feel.
Below, the best shopping in Nashville, by neighborhood:

The best shopping in 12S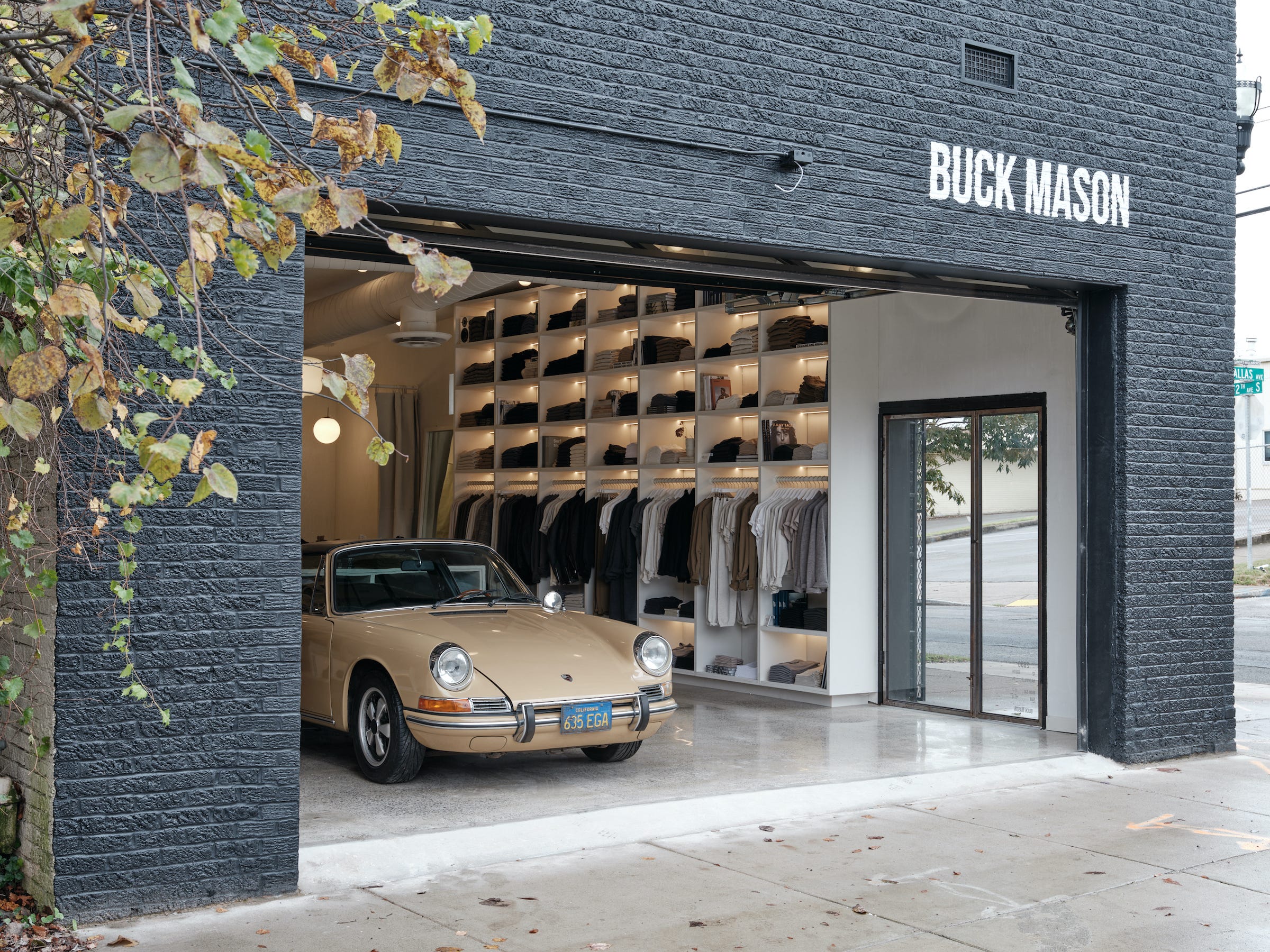 Buck Mason: This store feels as effortlessly cool as its perfect pocket tees. The airy, open store is the perfect place to browse the brand's modern, American classic clothes.
I love that Buck Mason's whole thing is about making fashion less complicated. And as soon as you set foot in the store, you can tell they're nailing it.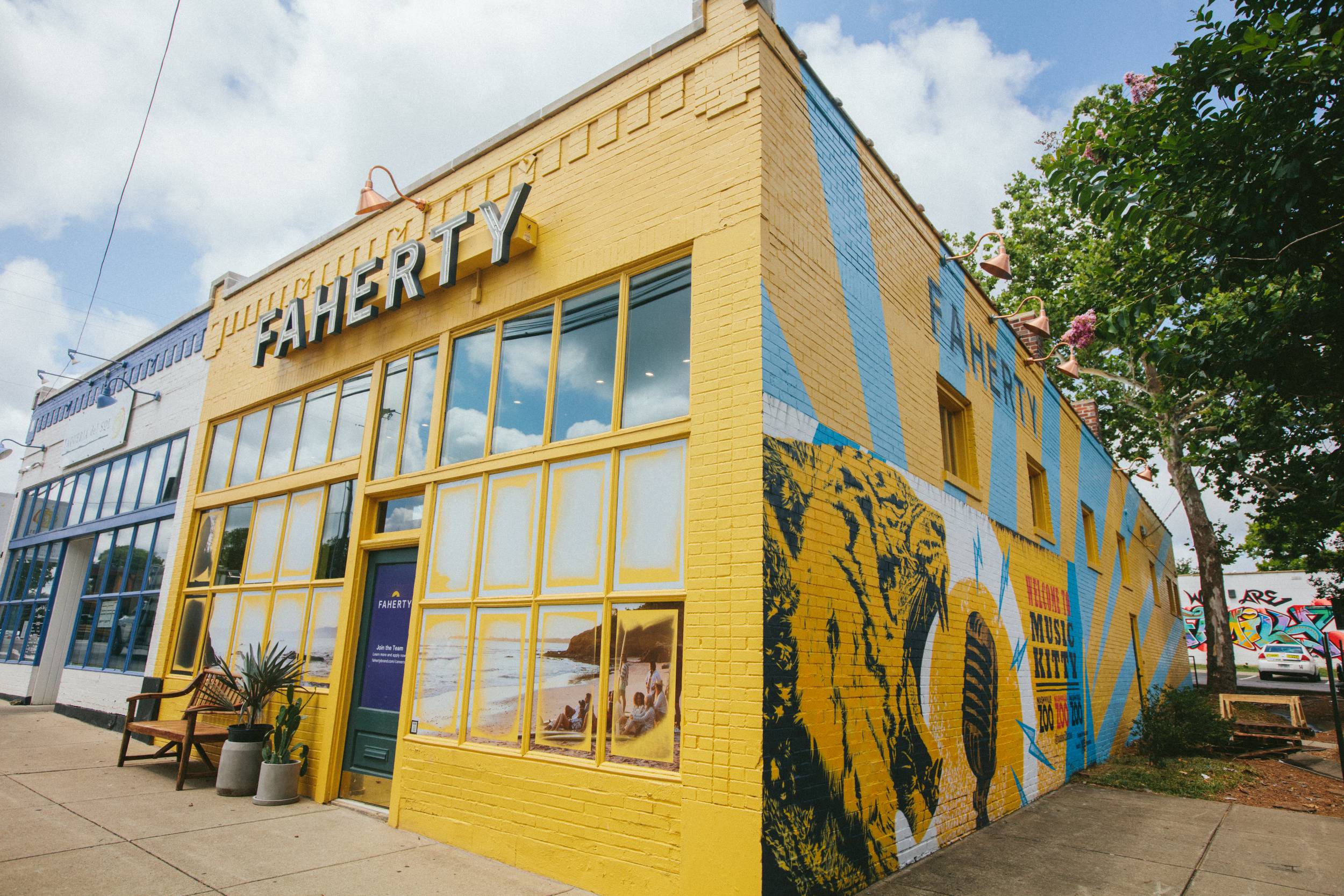 Faherty: Giving off a beachy feel in a landlocked state is no small feat. I love the bright yellow 12S store makes you want to throw on some swim trunks and paddle surf to your next shopping stop.
Expect to find bougie surfer staples like cozy overshirts and the softest sweats you've ever slipped into.
White Mercantile: Billing itself as "a general store for the modern tastemaker," White Mercantile is a must-visit for any Nashville shopping spree.
I love it because they have it all.
Leather goods, comfy pjs, anything your pet could ever need, cute birthday cards, amazing dishes, children's books, Nashville souvenirs…
You get it, everything.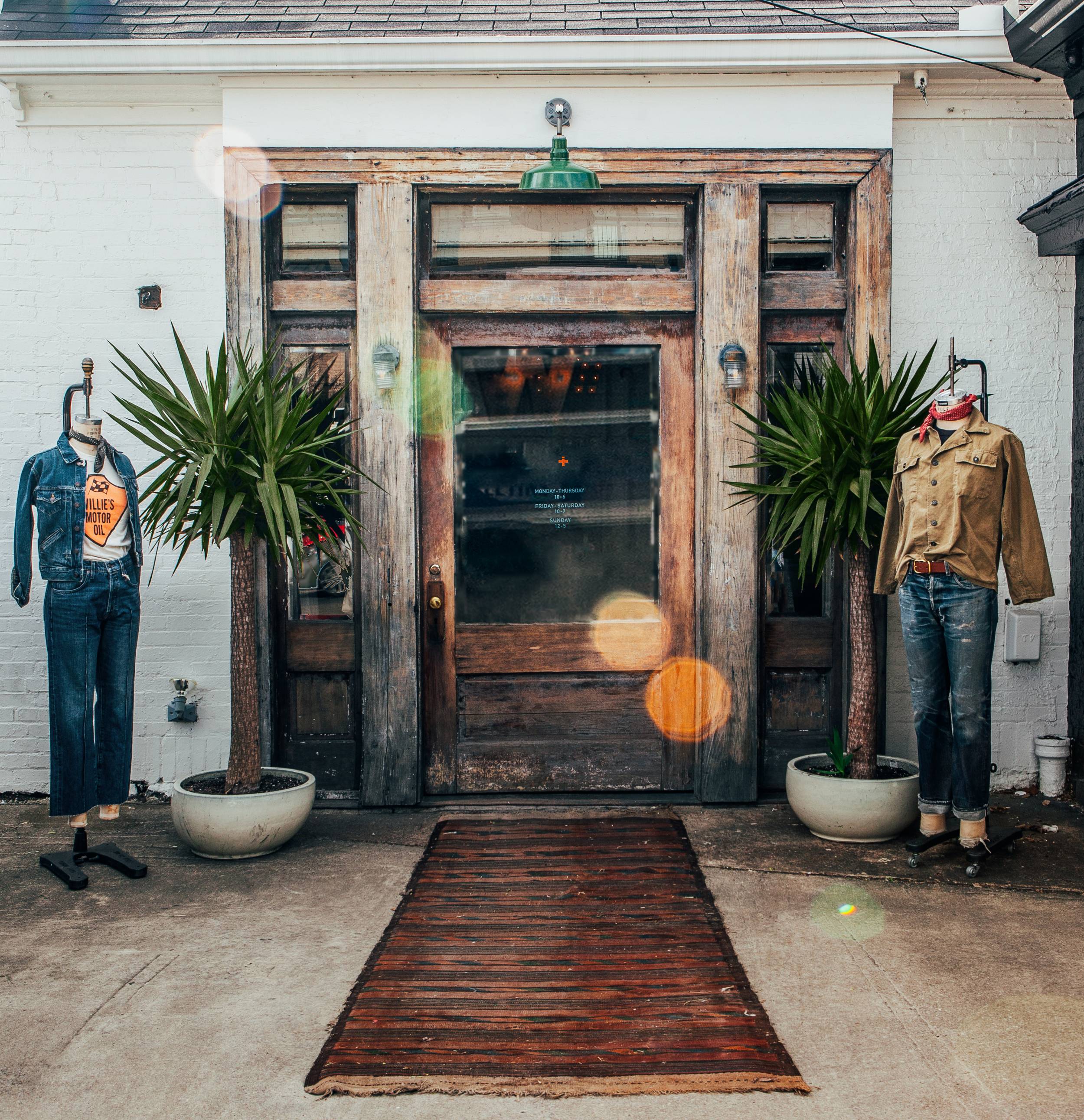 Imogene and Willie: Famous for denim that actually fits and that's made in the United States, Imogene and Willie is set in a cool old service station.
The vibes alone make it a worthwhile trip, but finding a pair of jeans that fit you just right is what will keep you coming back.
Plus, they offer in-house repairs so your denim is guaranteed to last.
RELATED: The Best Shopping in Washington, D.C.
The best shopping in Edgehill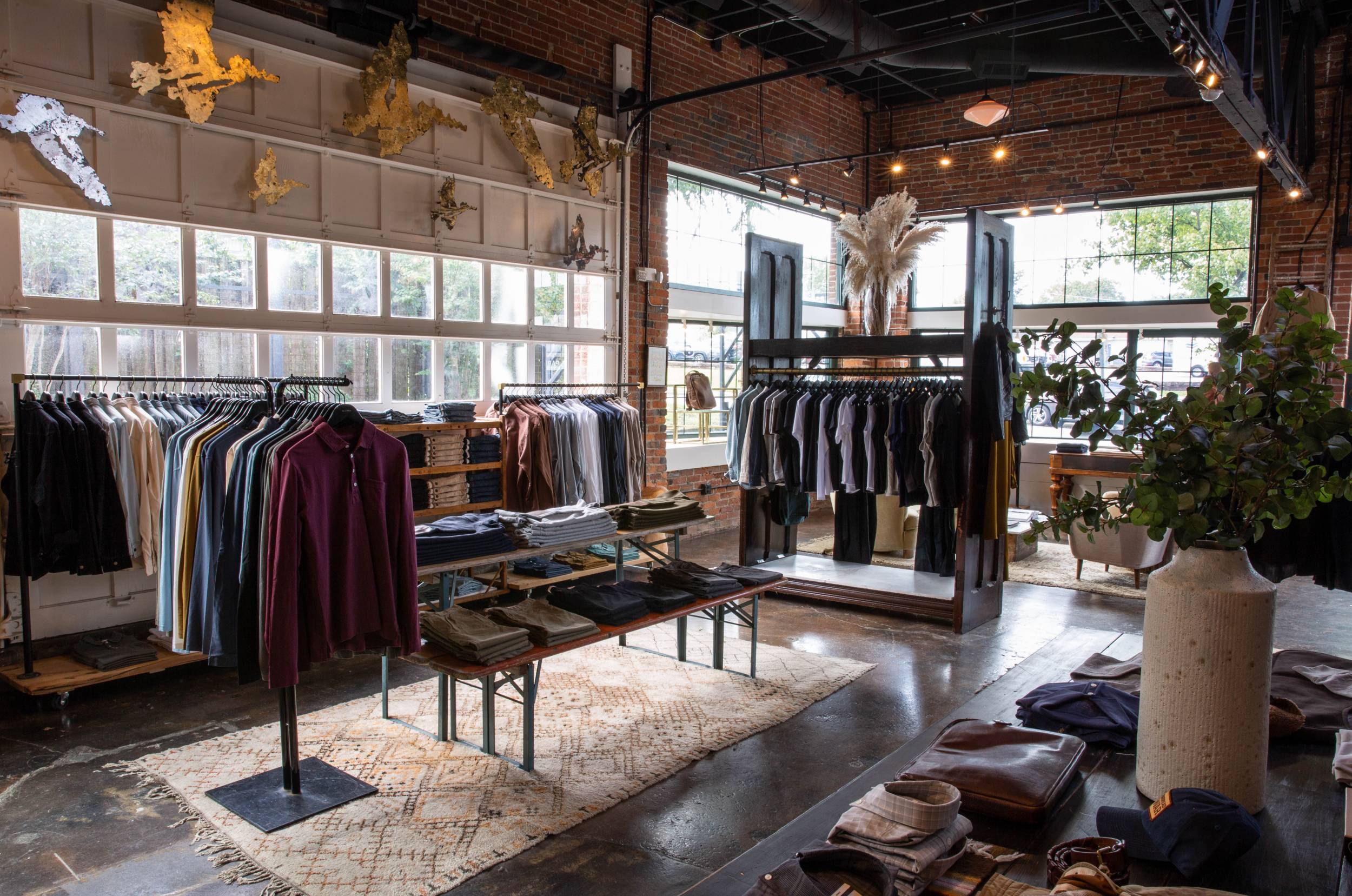 Double RL: The store is a nod to Ralph Lauren's Colorado ranch, and houses the luxury urban line best known for denim and outerwear.
I love it for the rugged vibes, great quality products, and flair for accessories.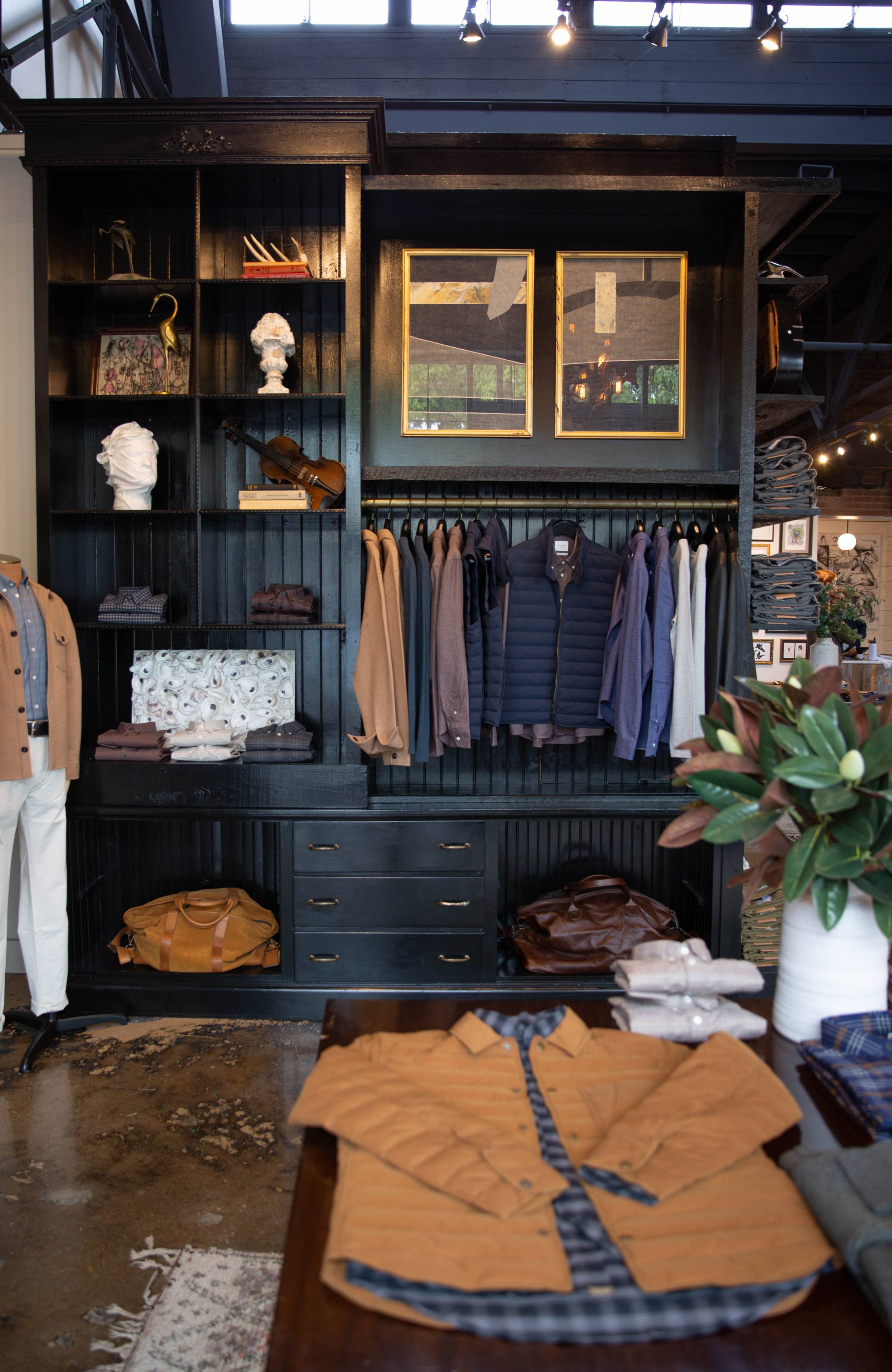 Billy Reid: The company has been in Nashville for 10 years but recently moved to a new location in this little neighborhood with more square feet for hosting events.
The store itself is warm and inviting, with dark wood and cool tchotchkes on the shelves mixed among the brand's wares.
The best shopping in West End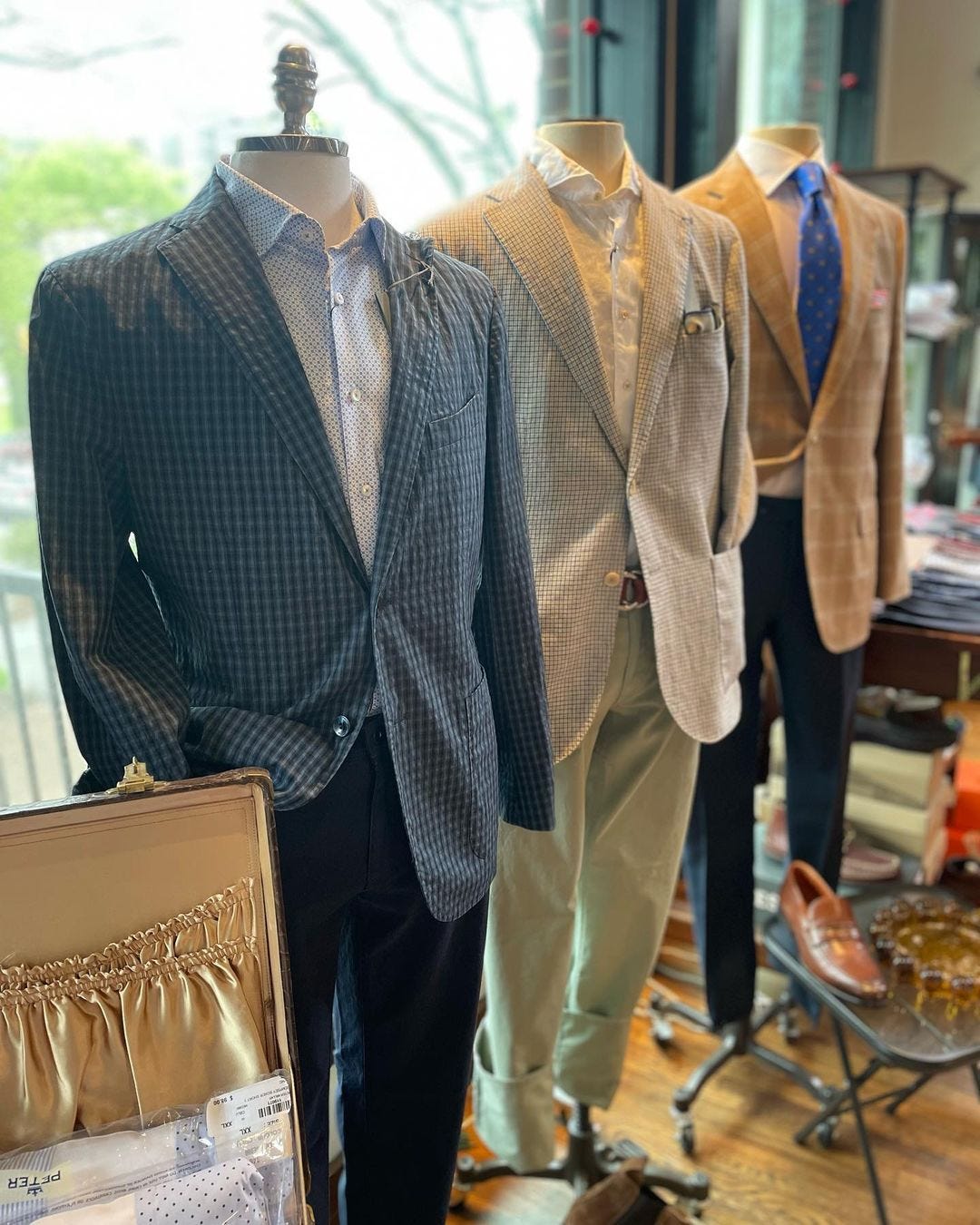 Haymakers: This local haberdashery boasts casual menswear as well as custom-made clothes, an in-house barber and complimentary drinks.
I love it because it is truly a one-stop shop for guys. Get your hair cut, sip a beer, buy a jacket. All in one trip. What's not to like!
The best shopping downtown
Modiste: The upscale brick-and-mortar store (and online shop) was started by a former fashion editor and Nashville native.
Expect to find a tightly curated collection of emerging, established, and local designers with offerings for both men and women.
The best shopping in Germantown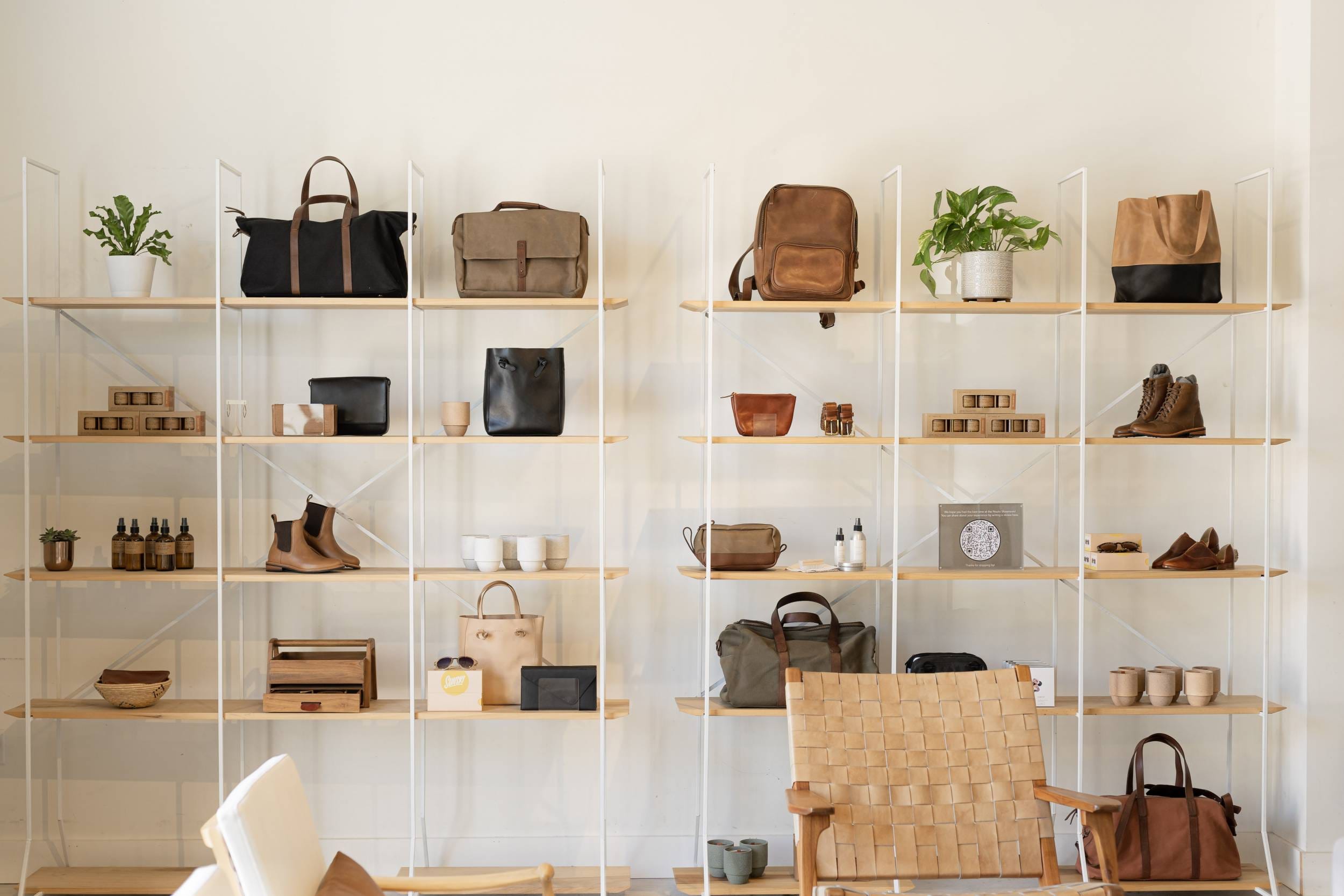 Nisolo: The showroom in Nashville is also home to the footwear company's headquarters.
You'll often find them putting on fun events and workshops in the beautiful, airy retail space.
I love how they prove you can make a quality product while keeping sustainability top of mind.
Scout's: A classic and local neighborhood barbershop that also sells local artisans' offerings. You'll also find beer on tap from New Heights Brewing.
If you won't be swinging through Germantown on your Nashville visit, no worries!
Scout's has locations in seven different neighborhoods, so they're easily accessible no matter where you are when you remember you need a trim!
The Best Shopping in 5th & Broad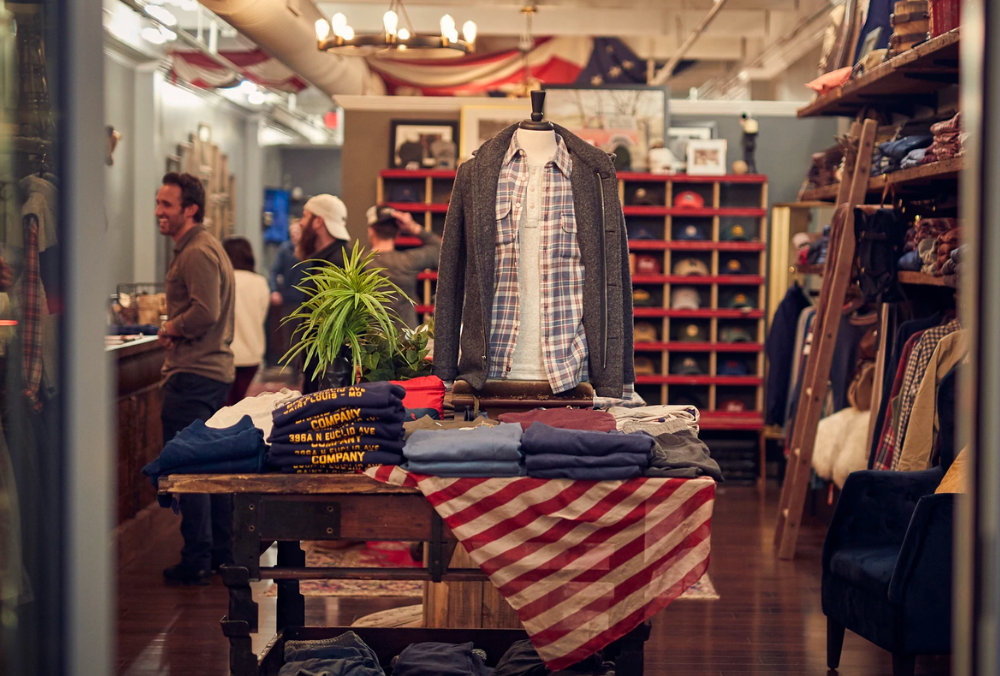 The Normal Brand: This family-run brand out of St. Louis recently opened its second location in the new shopping center at 5th & broad.
I love it for the bourbon tasting at the door and the puremeso fabric that makes their clothes top tier.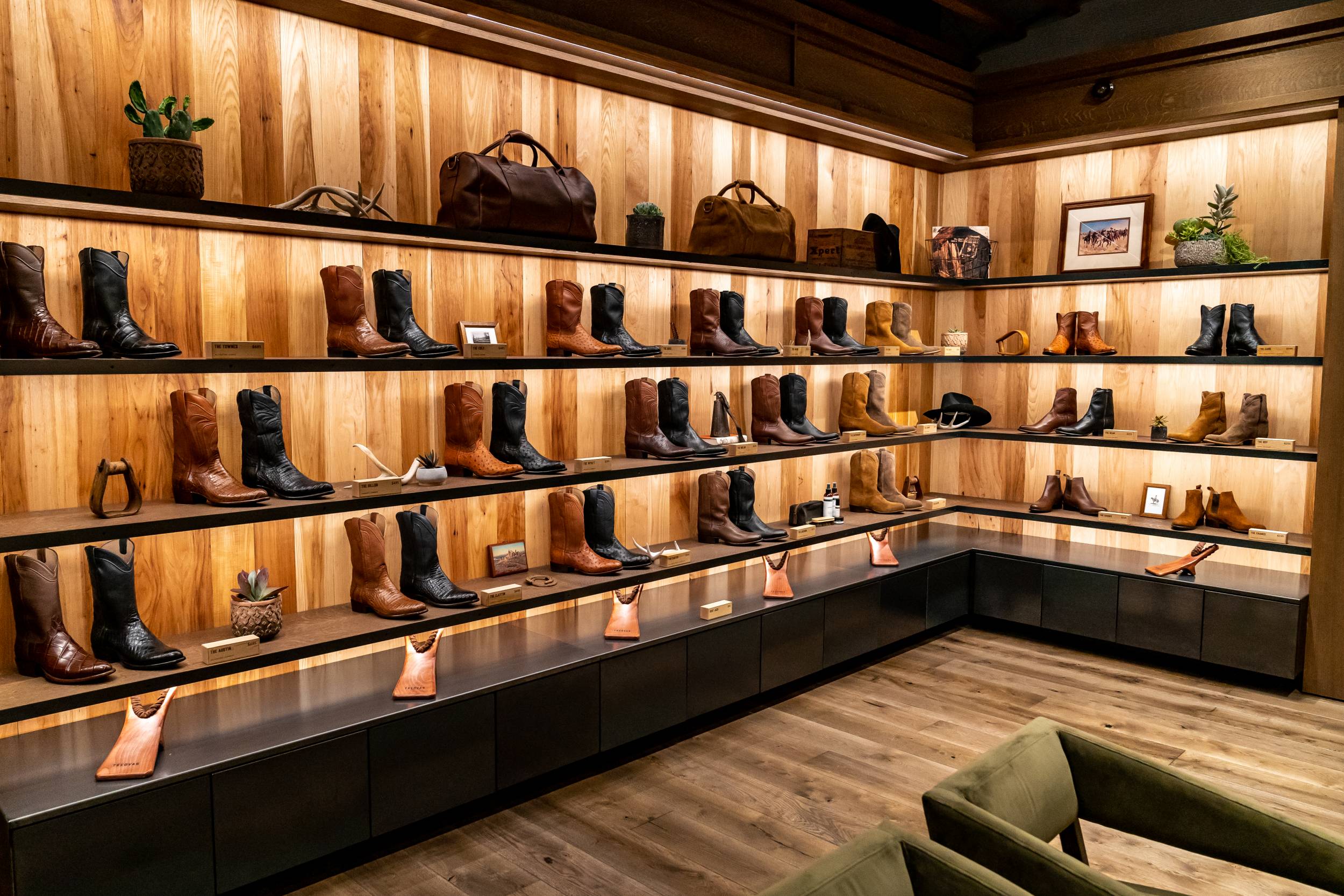 Tecovas: I couldn't leave you without a place to get your cowboy boots!