Steal His Look: Bruno Mars Promoting '24K Magic'
Formal shorts take the spotlight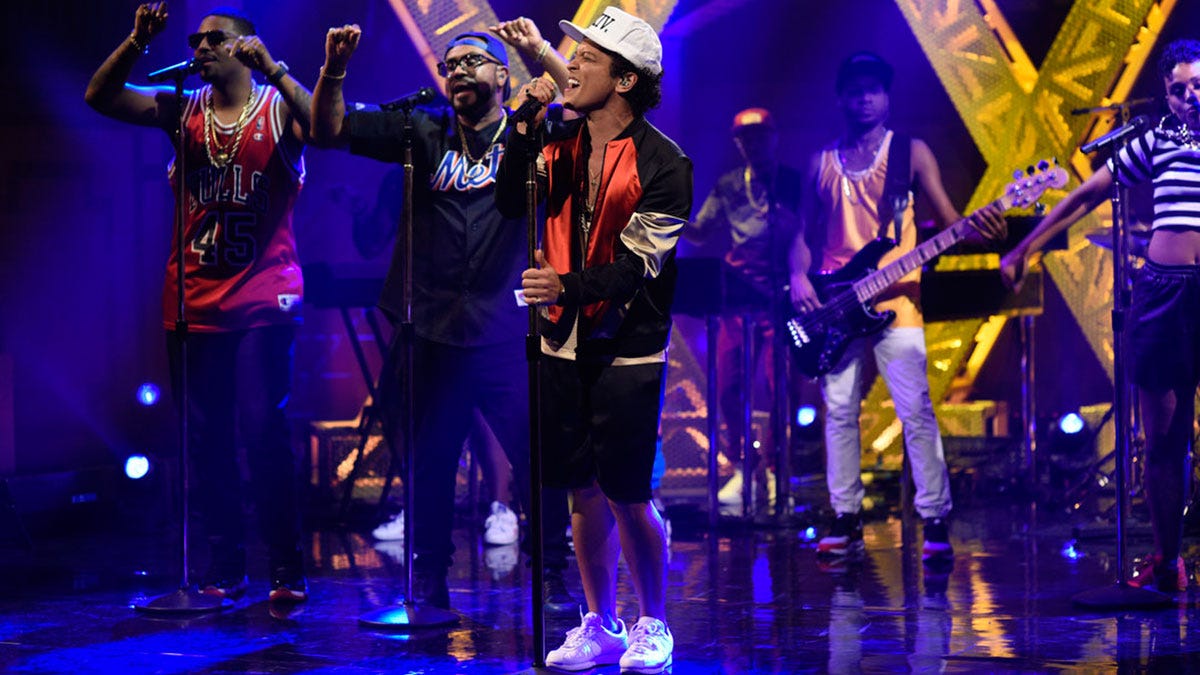 If you've noticed one thing about Bruno Mars recently, it's the crooner's infectious new song that proves his mastery of nostalgia (looking at you, satin disco undertones). If you've noticed two things, it's that Mars has been rocking a lot of formal shorts* during his 24k Magic press tour.
Exhibit A, B, and C: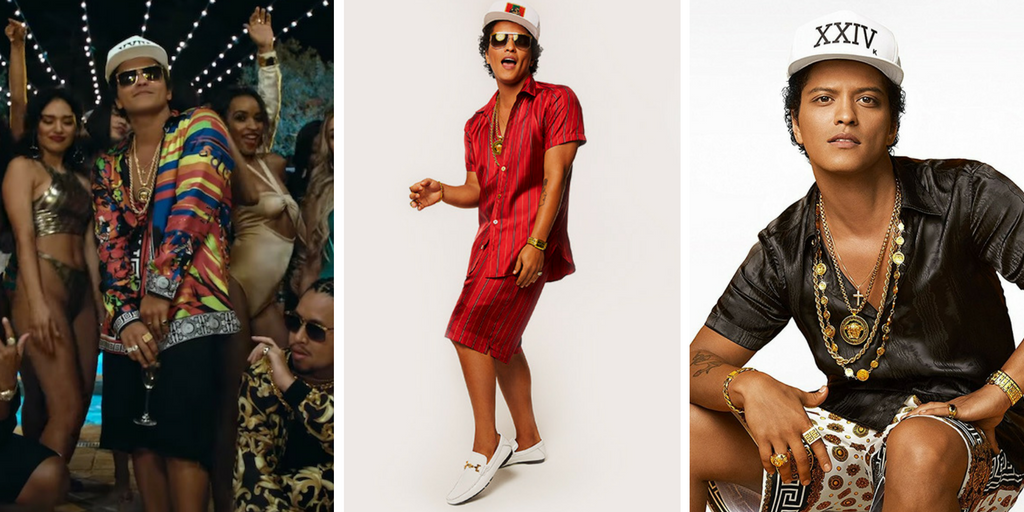 While it took some ladies (okay, it was just me) at Style Girlfriend headquarters longer than others to fully endorse this look, we all agree that it's golden when done right. Since temperatures are flirting with 80 degrees well into autumn, we're breaking down how to wear the better half of pants in an unexpected style.
*Formal shorts: Official term coined by Megan for shorts that are a few degrees fancier than your workout shorts, thus able to be dressed up.
CHANNEL BRUNO MARS 24K MAGIC STYLE: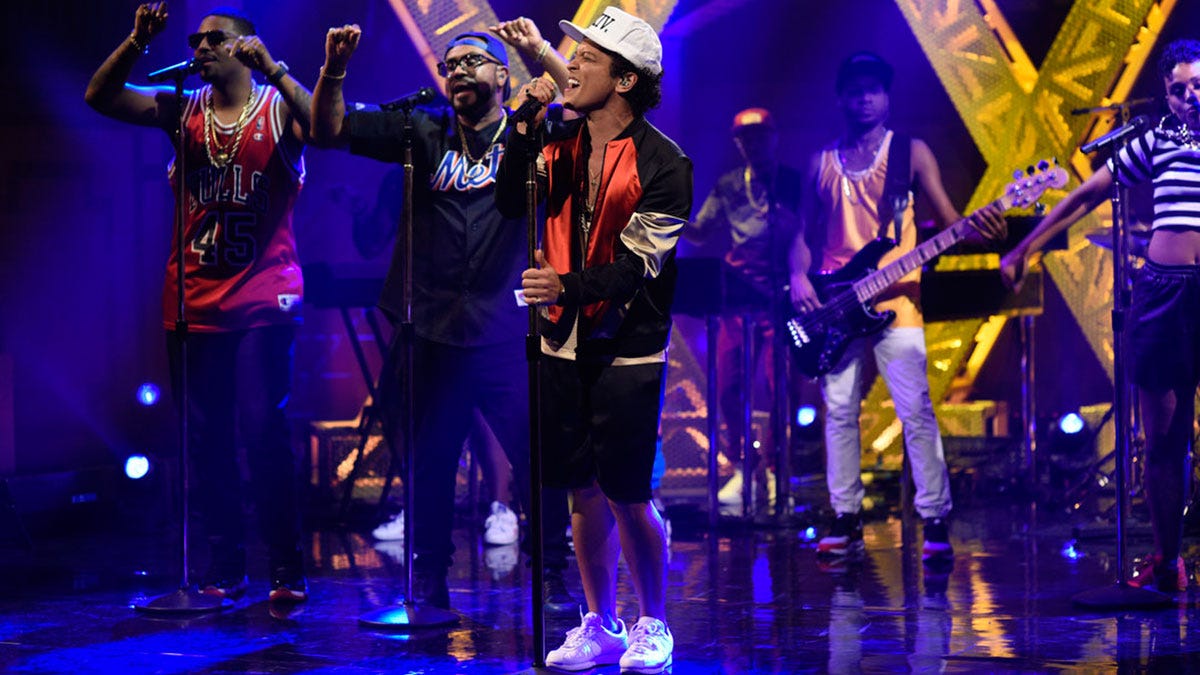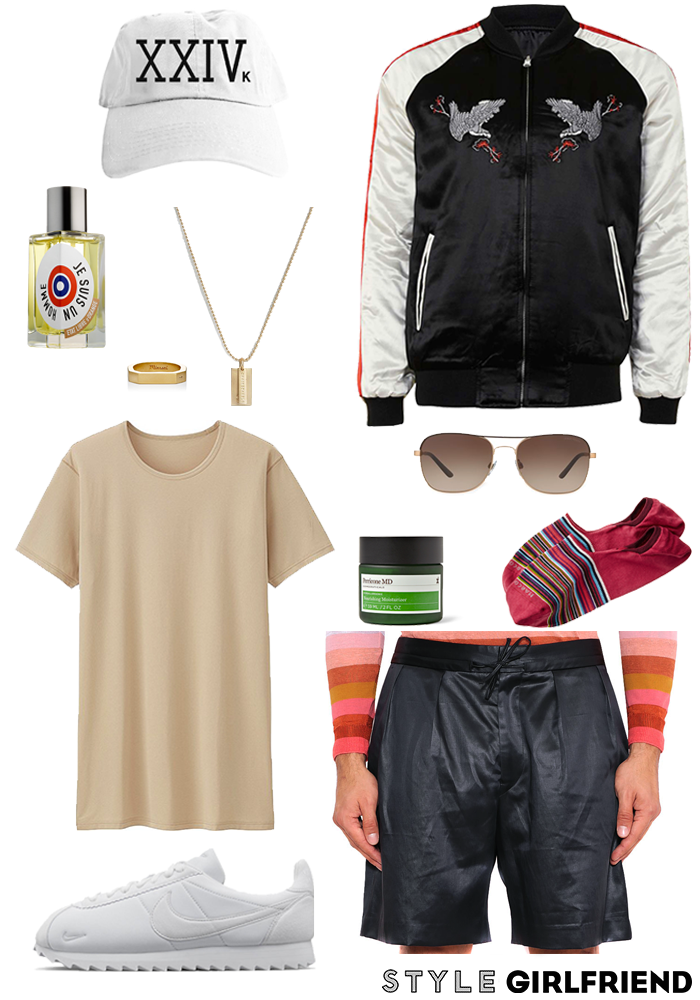 Souvenir Jacket: Topman, $170 | Shorts: Paul Smith, $175 | Tee: Uniqlo, $10
Sneakers: Nike, $140 | Invisible Socks: Harry Rosen, $24 | Cologne: Je Suis Un Homme, $85
Ring: Miansai, $85 | Necklace: Asos, $36 | Hat: Bruno Mars Store, $25 
Face moisturizer: Perricone MD, $80 | Sunglasses: Giorgio Armani, $250
Wear it well:
Mars' keeps his look pulled together with the help of luxe fabrics and intentional color schemes. An admittedly bold move for anyone, he makes it work by pairing similar fabrics together (AKA he's not wearing nylon track shorts with a satin button down) and utilizing basics to keep the look simple.
Maybe sateen shorts aren't at the top of your wish list or closet needs, but you can wear shorts and still look polished. Here's how:
Focus on fabric. Stray from sporty fabrics like nylon or cotton in favor of wool, twill, or yes, even sateen.
Play up layers. You can feel formal in chino or wool shorts by layering a sweater over a button down for a refined look. If you're looking to try a trendier style, pair a luxe tee with a souvenir jacket and drawstring shorts. Adding depth will ensure your look doesn't say, "I just threw on shorts and tee."
Mind your shoes. Let's consider the two layered looks above. Adding an oxford or a brogue to a preppier look will immediately feel polished, while opting for a minimal slip-on or cool (non-athletic) sneaker will tie a trendier look together.
We did some window shopping for you:
TELL ME:
HOW DO YOU DRESS UP THE MORE CASUAL PIECES IN YOUR WARDROBE?