What to Wear to Friendsgiving
Time for Pre-Turkey Day Festivities
We get it, heading to your home for Thanksgiving isn't always an option. Maybe it's just too far, or you have to be at work on Black Friday (the reason which can only be because you work for some evil company like E Corp from Mr Robot). Or maybe you're a student studying abroad for fall semester, or—as was the case for me during my college days—you don't trust flying out of your tiny college town's airport on their tiny Buddy Holly planes (a morbid nickname I coined that my parents unsurprisingly despised) any more than absolutely necessary. But that doesn't mean you can't celebrate! Whether you're hosting your own Friendsgiving potluck, or attending a Turkey Day potluck at a pal's, we recommend you dress to impress.
Below, three ideas on what to wear to Friendsgiving this year:
Friendsgiving Outfit Idea #1: Go All Out
SG Says: By now, you guys know we love a turtleneck for fall. Paired with a blazer and jeans, like men's style blogger Sabir Peele from Men's Style Pro, you'll feel comfortable and classy at the same time.
// Shop an upgraded Friendsgiving look //
Friendsgiving Outfit Idea #2: Laid-back Class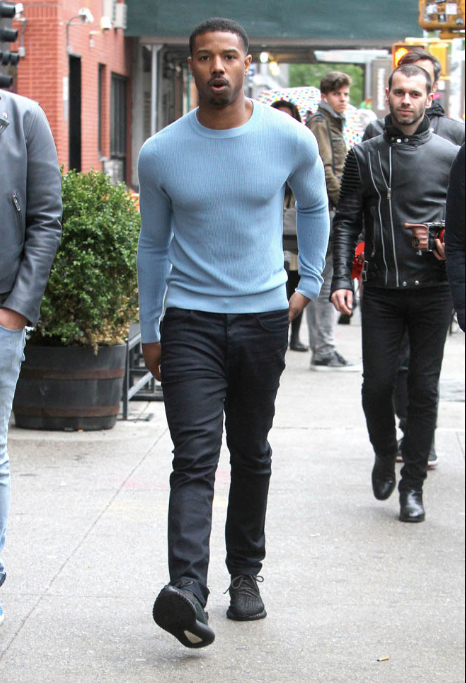 SG Says: You don't have to get so dressed up for friends. Above, GQ's Man of the Year Michael B. Jordan pairs 5-pocket pants and sneakers with a form-fitting fall sweater in an unexpectedly cheery color for a look that's pulled together without making all that much of an effort.
// Shop MBJ's look //
Friendsgiving Outfit Idea #3: Kick-back Casual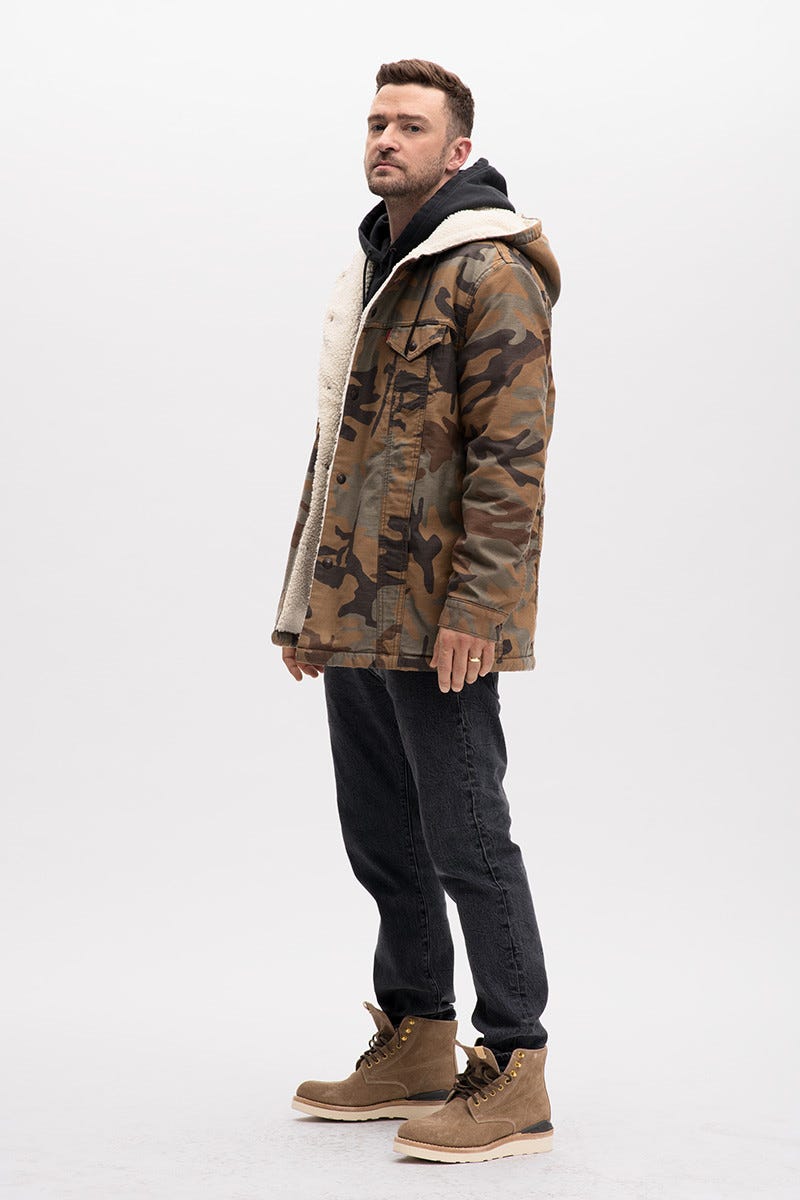 SG Says: Okay, okay. You really don't have to get that all dressy for Friendsgiving, so if you want to roll casual, why not throw on a statement jacket like JT, above?
// Shop JT's deep-fried Friendsgiving outfit //
A few more Friendsgiving style tips
Meeting your friend's fam at Friendsgiving? Swap the turtleneck for a button-down in outfit #1 for a little extra oomph
Opt for pants with a little bit a stretch (and feel free to knock your belt a notch looser when you sit down to the table)
Ditch the jacket post-feast to prepare for the inevitable turkey coma couch time
TELL US:
HAVE YOU EVER ATTENDED (OR HOSTED!) A FRIENDSGIVING? WHAT DID YOU WEAR? 
Need more styles to get your through this Thanksgiving break? See our picks for fall sweaters, scarves, and topcoats
(feature image via Food 52)
I run Style Girlfriend, helping guys develop and grow their personal style, all from a friendly and supportive female perspective.