What to Wear to Friendsgiving: 4 Outfit Ideas
Time for Pre-Turkey Day Festivities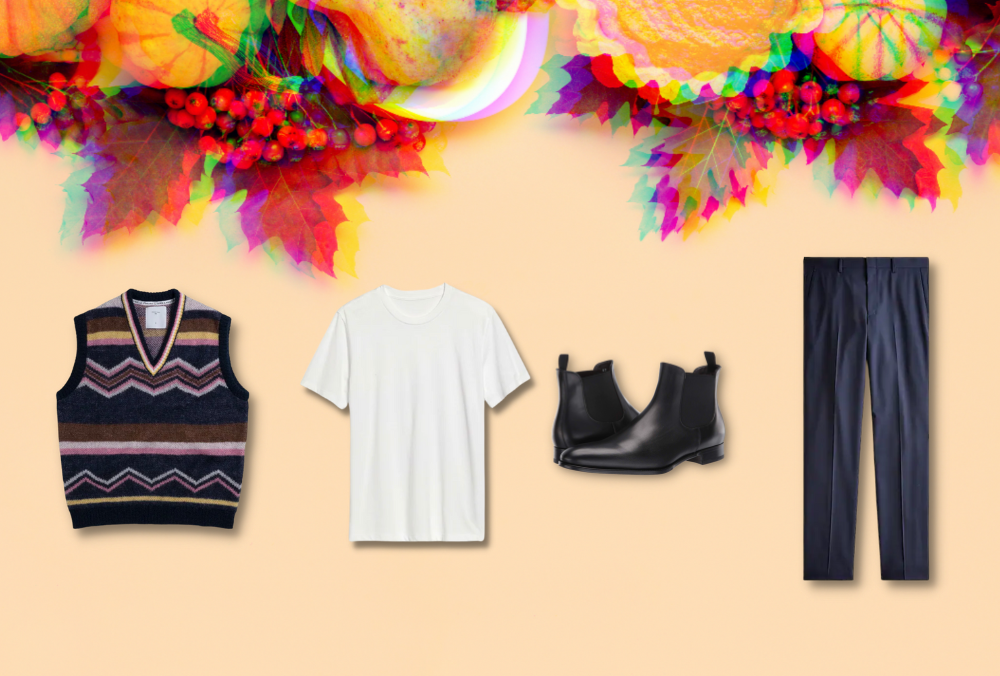 We get it. Heading home for Thanksgiving isn't always an option.
Maybe it's simply too far. Or you're expected to be at your desk at work bright and early on Black Friday.
Or you're at school, and a flight to see your family isn't in this semester's budget. Heck, maybe you just prefer the company of friends!
Whatever the reason, this year you've got Friendsgiving on the menu. Let Team SG help you dress your best for the occasion.
Below, what to wear to Friendsgiving this year:
Friendsgiving Outfit Idea #1: Easy Sophistication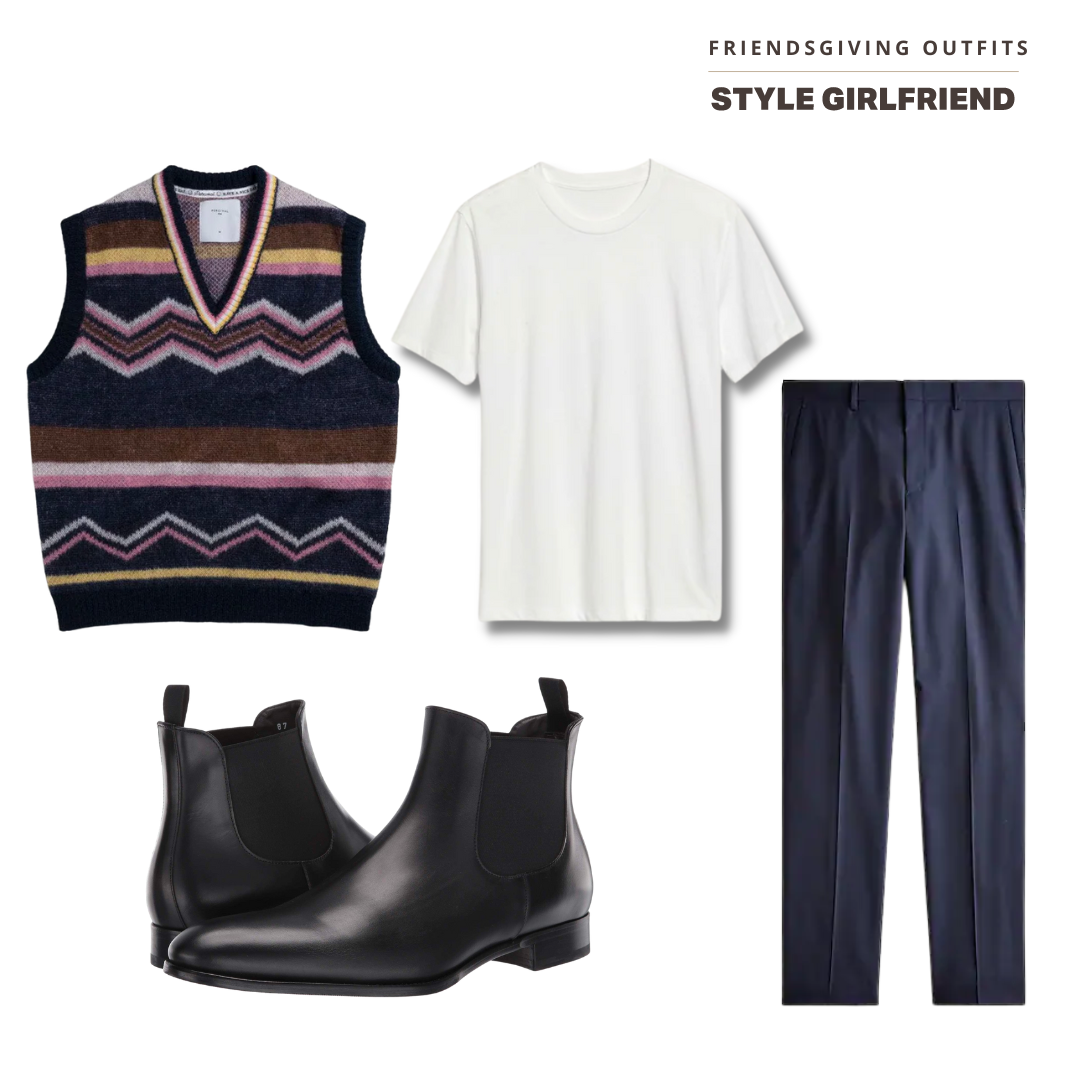 Shop the outfit:
SG Says: If you're a long-time SG follower, then you know we've got a thing for sweater vests.
This one, in dreamy mohair, comes from a collaboration with Percival and Harry Lambert, aka Harry Styles' stylist (say that three times fast).
Wear it dressed up with trousers for Friendsgiving, then all season long with…pretty much every pair of pants in your closet. The key with sweater vests is to not treat them too preciously, lest you run the risk of not looking in on the joke.
Friendsgiving Outfit Idea #2: A Cozy Classic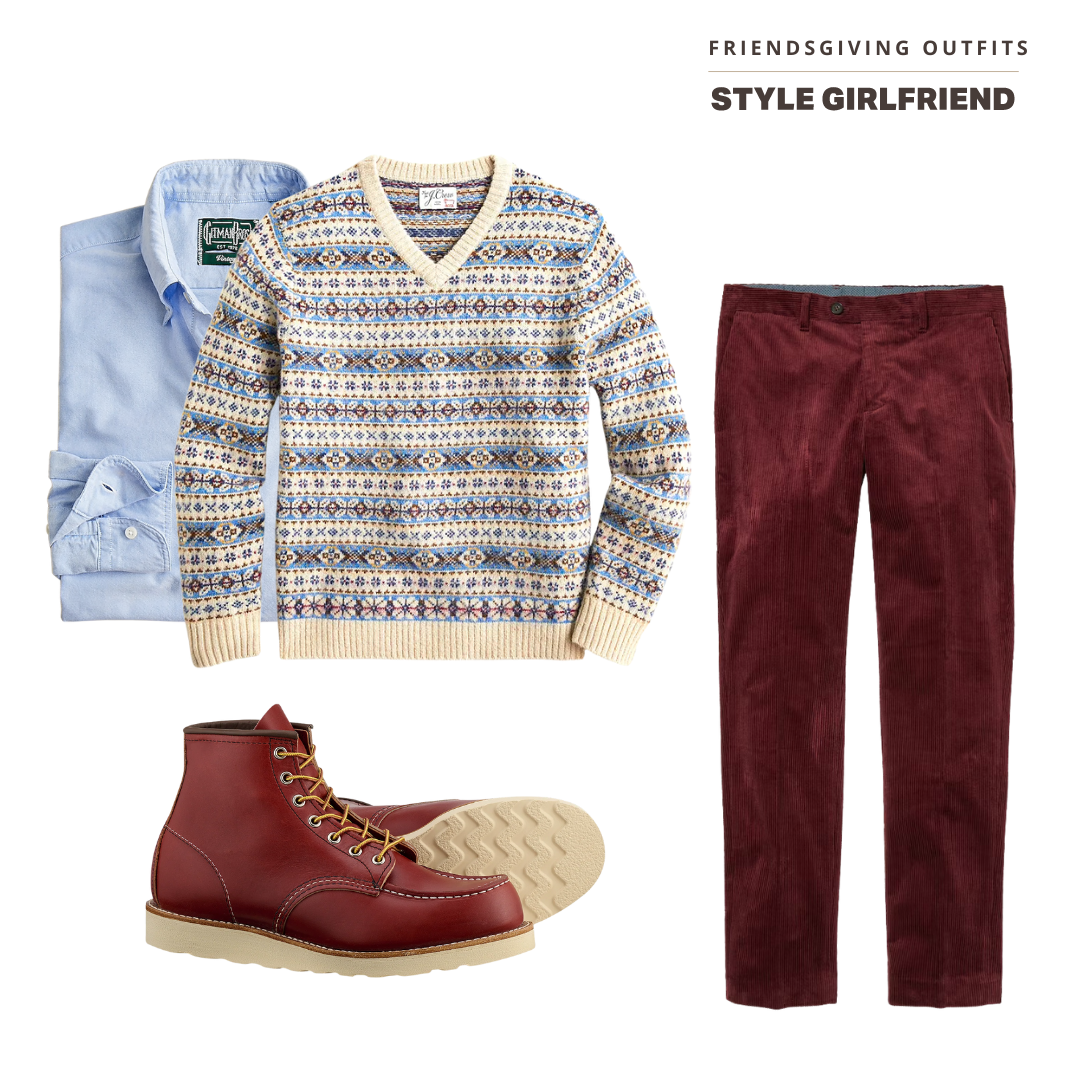 Shop the outfit:
SG Says: You don't have to get so dressed up for friends, but it is nice to make an effort. The cheery cranberry color of these Bonobos corduroy trousers pulls together a look that's elegant without making all that much of an effort.
Friendsgiving Outfit Idea #3: Cool Casual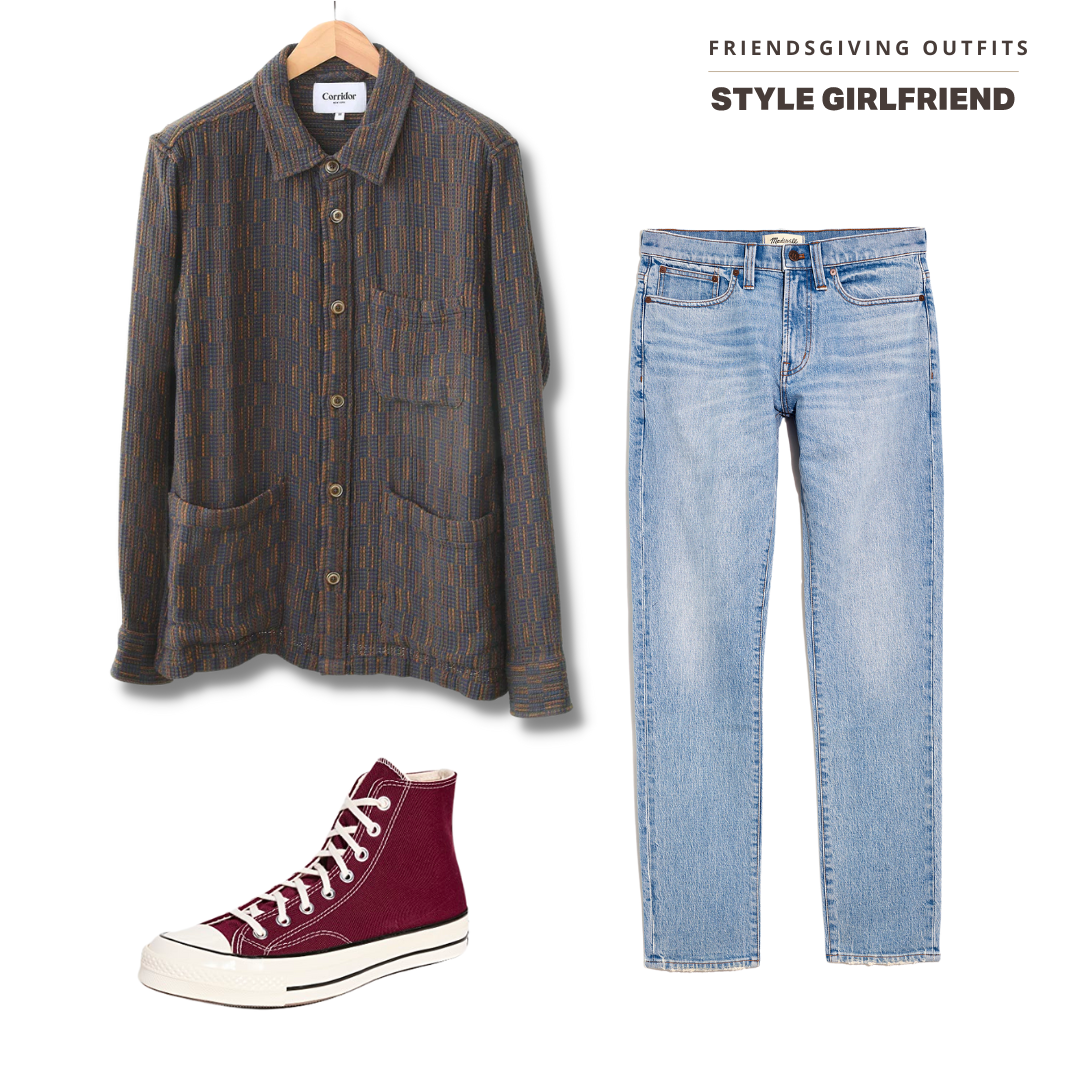 Shop the outfit:
SG Says: Maybe this Friendsgiving, you're headed out for dinner and a movie with friends. No need to make a fuss with your outfit.
A stylish overshirt and jeans will do the trick.
Friendsgiving Outfit Idea #3: Hosting at Home
Shop the outfit:
SG Says: If you're hosting this Friendsgiving, you get to make the dress code rules.
Why not go for coordinated casual with a matching sweatsuit (this one's from Fear of God Essentials) and a pair of sneakers in the same color family?
***
Need more styles to get your through the holidays? See our picks for fall sweaters, scarves, and topcoats