How to Perfectly Pair Shirts and Ties
The Do's and (definite) Don'ts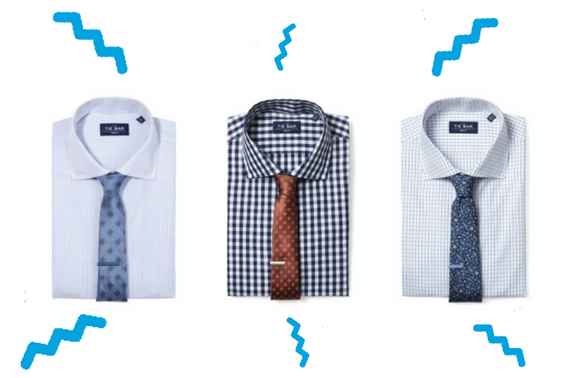 If you work in an office with any kind of corporate dress code, you know the feeling of pulling out a shirt and tie from your closet in different colors, patterns, and textures, and thinking: Do these go together, or am I going to look like a crazy person today?
Instead of stuffing your adventurous pairing back in the closet, Paying close attention to the basic Do's and Don'ts of how best to pair a shirt and tie will simplify the process of getting dressed, and take the guess work out of your look.
Of course, this list is not exhaustive so if you've got more questions, ask away in the comments below!
A basic list of shirt and tie pairing do's and don'ts:
Patterns on Patterns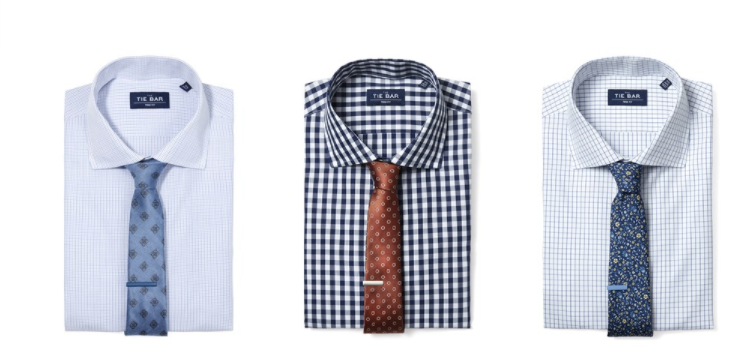 Do: Pair a patterned shirt with a patterned tie as long as the patterns are not the same or similar sizes. That means, wear a small check on the shirt with a large stripe or check on the tie, or a small stripe on the shirt with a large stripe or check on the tie.
Don't: Pair a shirt and tie with the same pattern. If the shirt is a vertical stripe pattern (large or small) the tie should not also be a vertical stripe pattern. Horizontal stripes or slanted stripes can work together as long as they are of a different size.
Patterns and Solids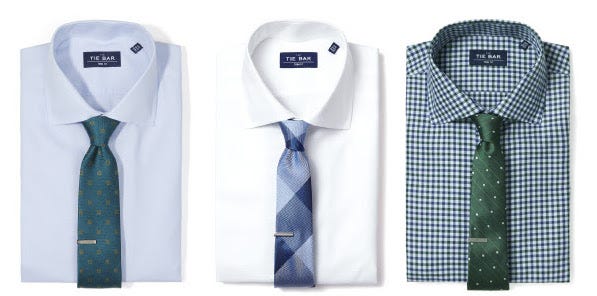 Don't: Pair solid shirts with a tie of predominantly the same colour, even if it is a pattern, unless there is minimal of the same colour in the tie.
Don't: Resort to layering solids on solids unless you're pairing a solid white shirt with a solid black tie (or are aping Regis Philbin's style from his Who Wants to Be a Millionaire days)
Do: Feel free to branch out and try a pattern (like repeating bicycles or floral) instead of the go-to plaid, stripes, polka dots…then prepare for a copious amount of compliments.
Colors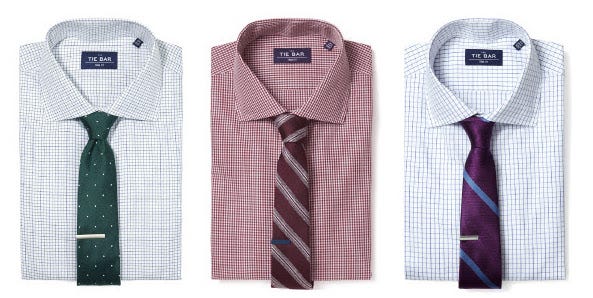 Don't: Let your shirt and tie bleed together. Keep it in the realm of 'light tie/dark shirt' or 'light shirt/dark tie'
Do: Play pastels off one another. Just be sure one "pops" more than the other.
Don't: Wear primary colors together if you don't want to look like a kindergartener's art project.
Do: Wear a black tie with a white shirt; it's always a classic. But don't turn it the other way around with a black shirt and white tie (unless you are attending a throwback party of sorts).
Do: Get creative when it comes to color. Look for shirt and tie pairings that bring out the small accent color(s) in each piece. Drawing attention to an accent color is always a sure-fire win.
TELL US:
WHAT ARE YOUR GO-TO SHIRT AND TIE COMBOS? 
Want more wardrobe inspiration? Check out our 5 Days, 5 Ways series to learn how to wear everything in your wardrobe in new ways