Women Want To See You Wearing: Breton Stripes
The French sailor shirt has a certain je ne sais quoi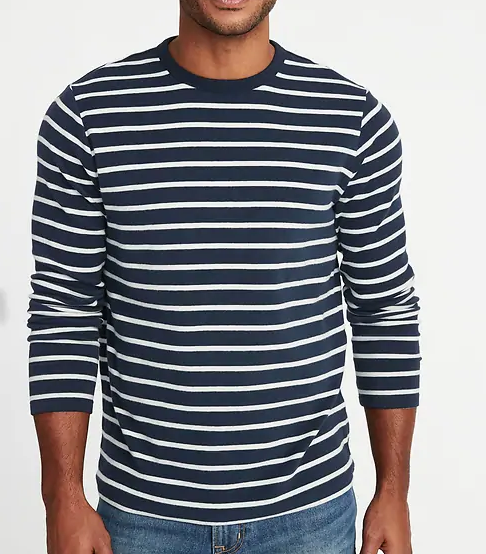 Sometimes it's a mystery what women want to see you wearing. Sometimes, it's as simple as a straight line.
Because, guys, you can't go wrong wearing a Breton stripe shirt in the spring and summer. The iconic, nautically-inspired style found across both tees and sweaters (and honestly everything in between) is a worthy addition to any man's wardrobe staples.
About Breton Stripe shirts
The original Breton stripe design featured twenty-one stripes, one for each of Napoleon Bonaparte's victories, and were meant to make it easier to spot wayward sailors who had fallen overboard.
Nowadays, it's more likely to get you noticed at the bar than lost at sea (we hope, anyway).
While solid colors are easy enough to throw on any time of year, a stripe—in easy-to-wear neutrals—feels just as simple while looking far more interesting. Lazy and steezy? What could be better?
How to wear Breton stripes six ways:
#1 Wear Breton stripes with a suit in a creative office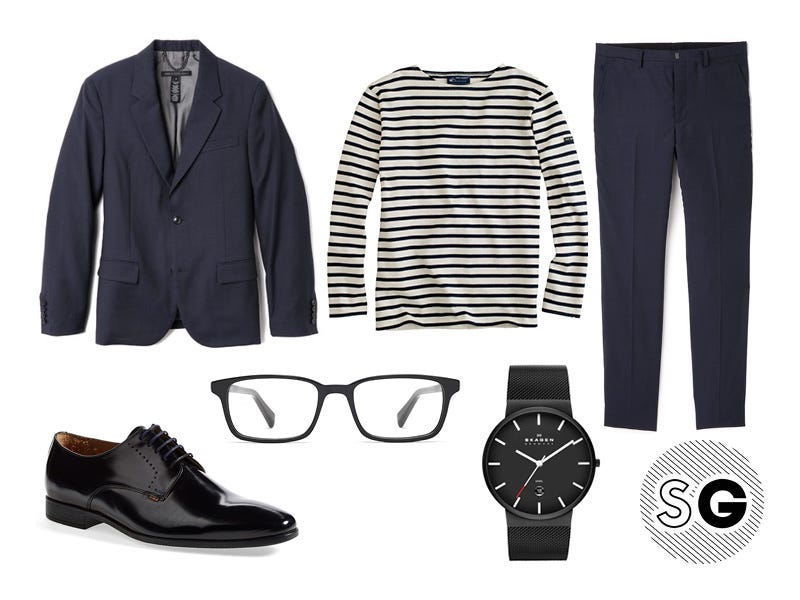 SG Says: While originally designed for sailors in the French Navy, the style has been adopted by artists, rockstars, actors and everybody in between. The simple design and classic pattern are great for making a statement by not making a statement, without being normcore.
#2 Wear Breton stripes with Chelsea boots and jeans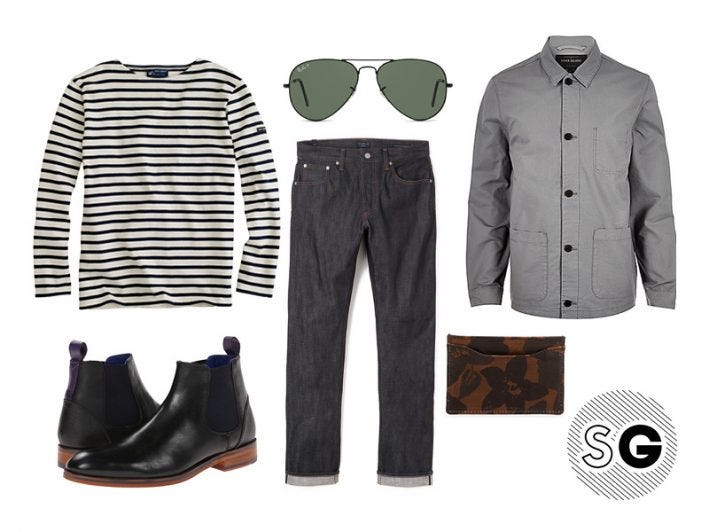 SG Says: This whole look feels very somber poet in an artsy black and white film, n'est'ce pas?
#3 Wear Breton stripes with khaki shorts in the summer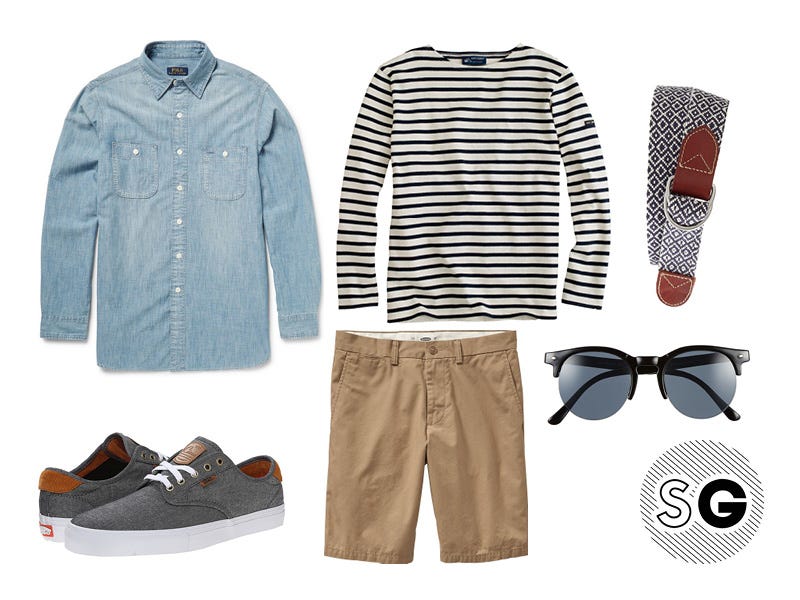 SG Says: Use the chambray shirt as a jacket if it gets chilly (or use it as a stand in jacket if the same happens to your date).
#4 Wear Breton stripes with joggers and sneakers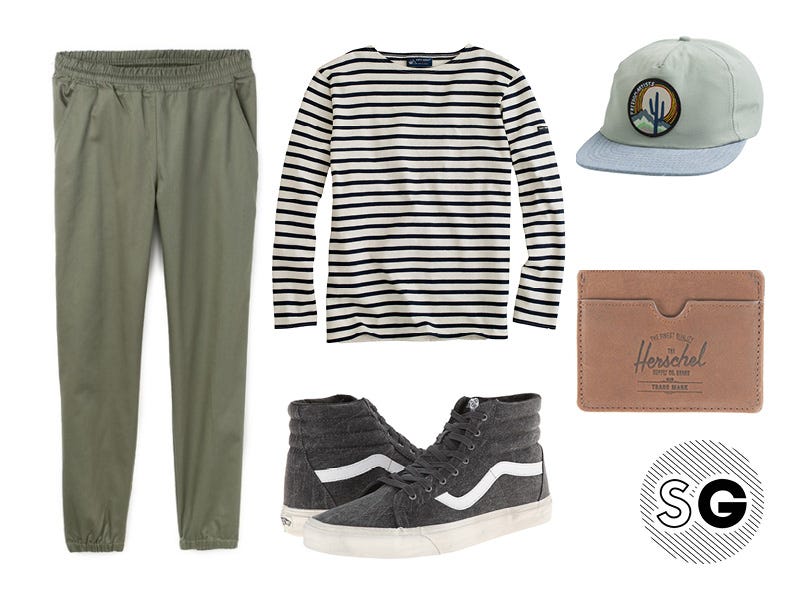 SG Says: Give the shirt a French tuck for that laissez faire feel.
#5 Wear Breton stripes with bright pants and an OCBD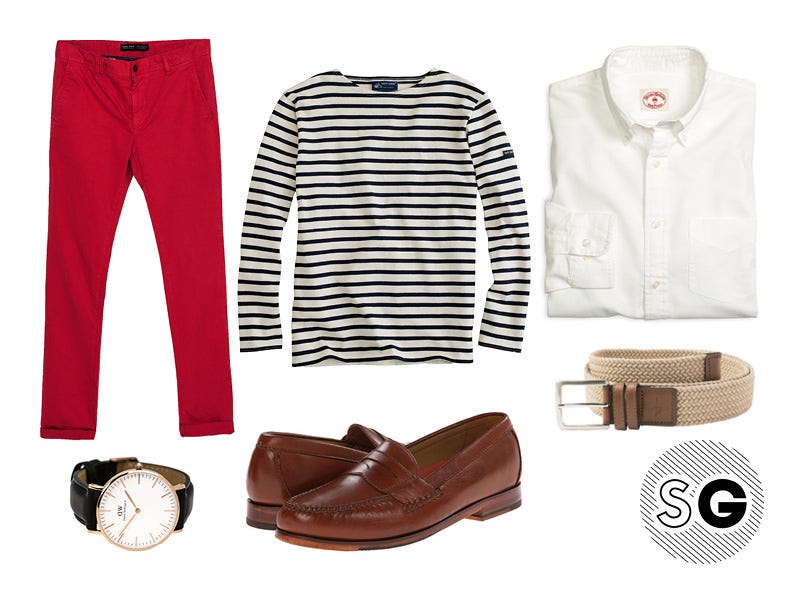 SG Says: Because Breton stripe shirts tend to be a little heavier in weight, you can wear yours like a sweater over the button up for a layered look. Be sure to roll the sleeves up together for a casual vibe.
#6 Wear Breton stripes under a light jacket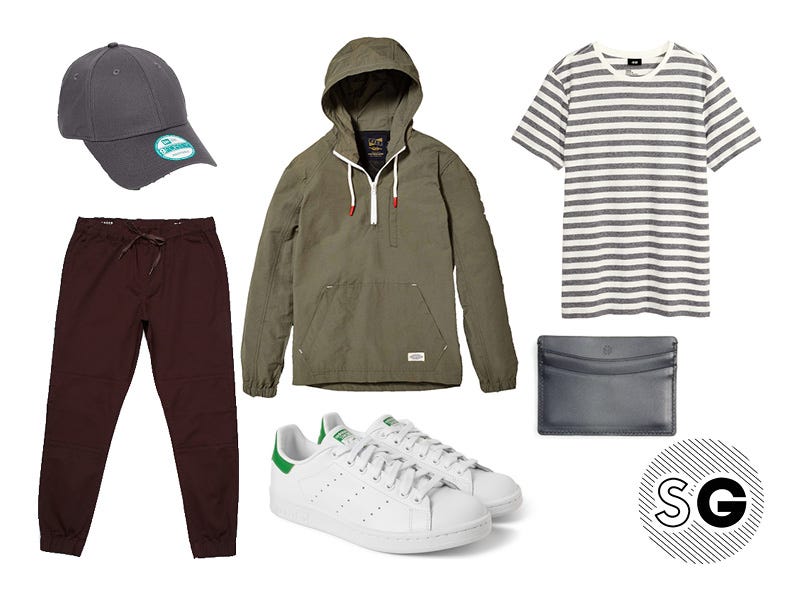 Below, the best Breton stripe shirts for guys this spring and summer: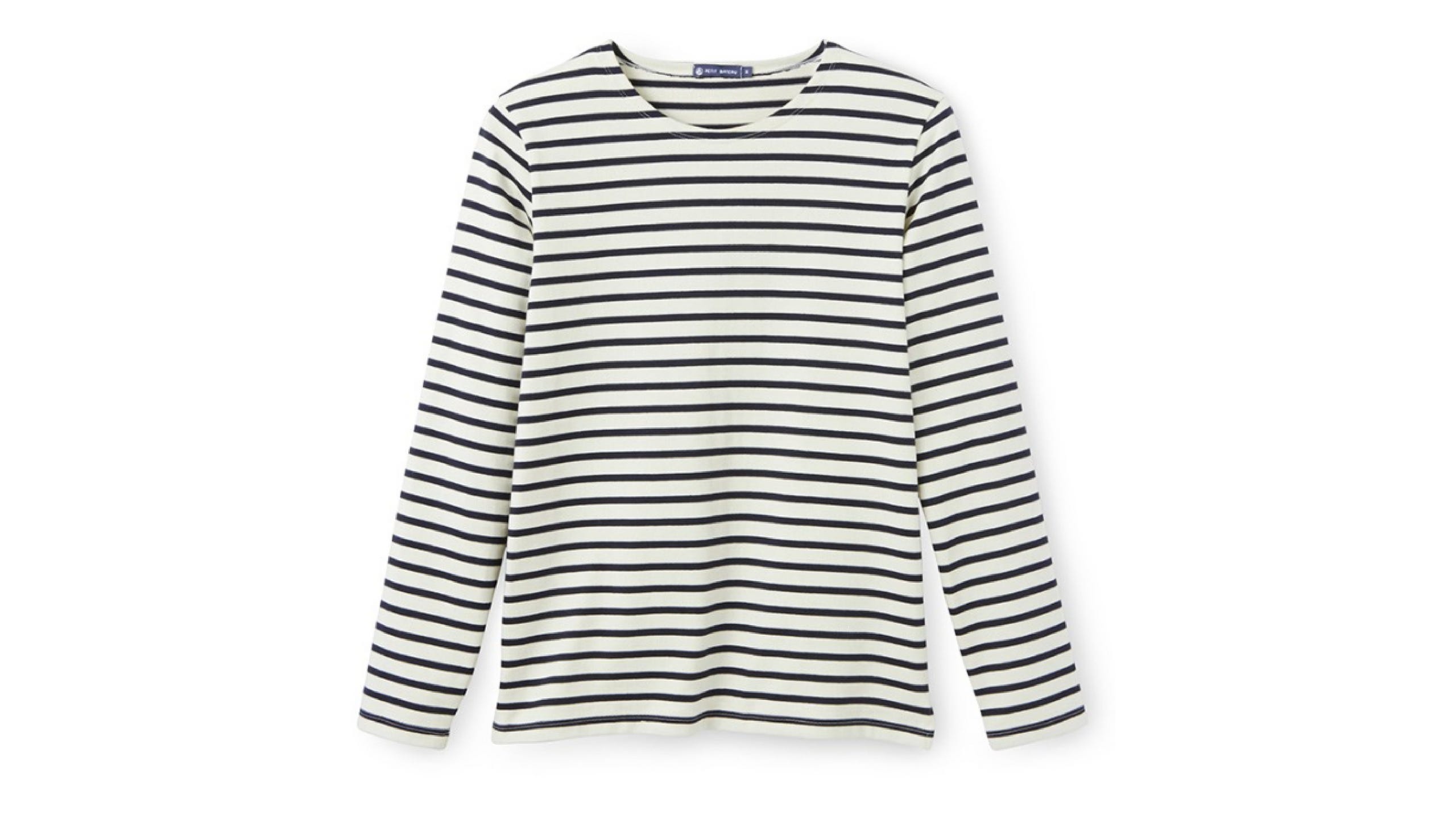 SG Says: The OG. This Petit Bateau pairs just as well with jeans or shorts as it does under a casual summer suit.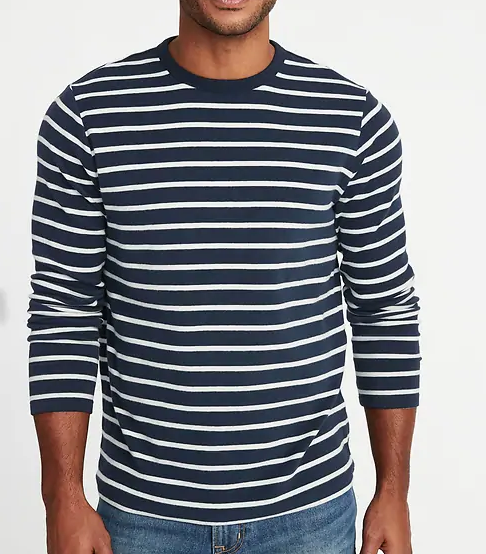 SG Says: The unexpectedly wavy design on this shirt make it feel like an update to the traditional Breton stripe.
SG Says: Who says you need to stick to blue and white?
SG Says: A lightweight Breton striped sweater is a perfect layer for the beach when the sun starts to set. Toss it over your t-shirt with a pair of tailored shorts and boat shoes or white summer sneakers for an effortless, breezy vibe.
SG Says: Stupidly soft indigo-dyed jersey slub with a boat-necked collar, Farherty's Breton tee is perfect when you want to look sharp while feeling totally casual. Toss it under an unstructured blazer, or just as easily to the beach with swim trunks.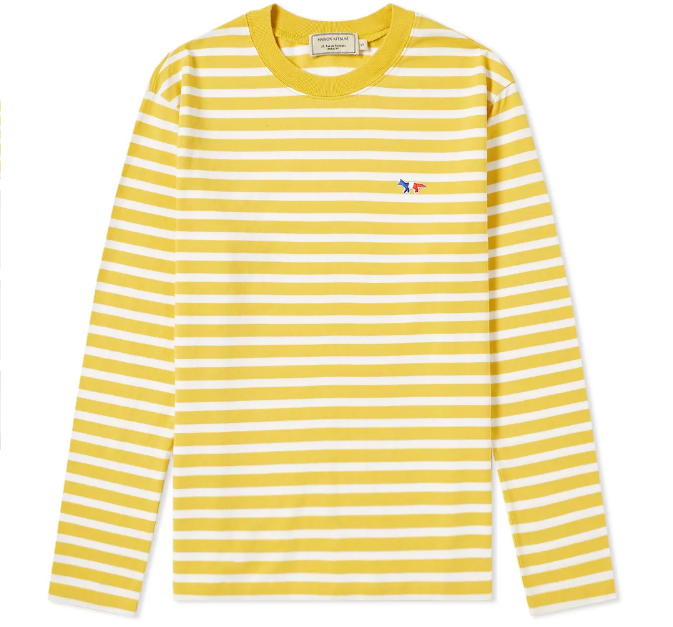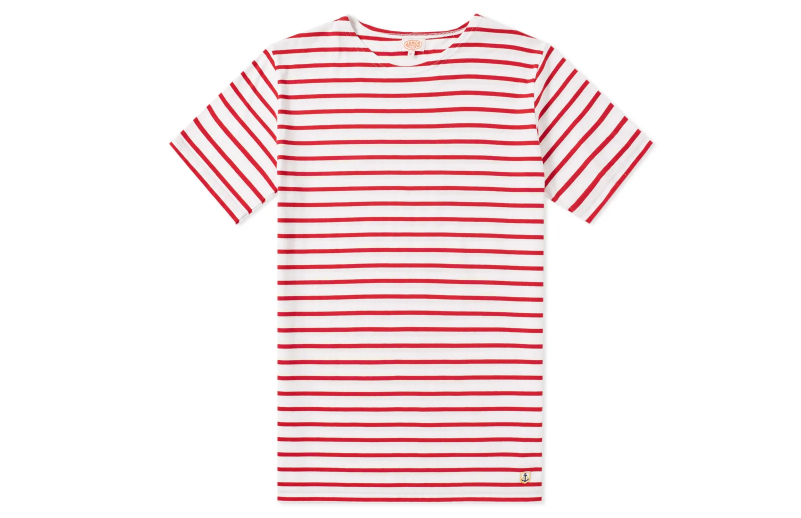 SG Says: A decidedly American raglan baseball tee meets French-inspired Breton stripes. It's love!
***
Our team can create a customized shopping list, personalized to your style, budget, and body type. ***