Grooming on the Go: What to Put in a Men's Dopp Kit
And how to pack it all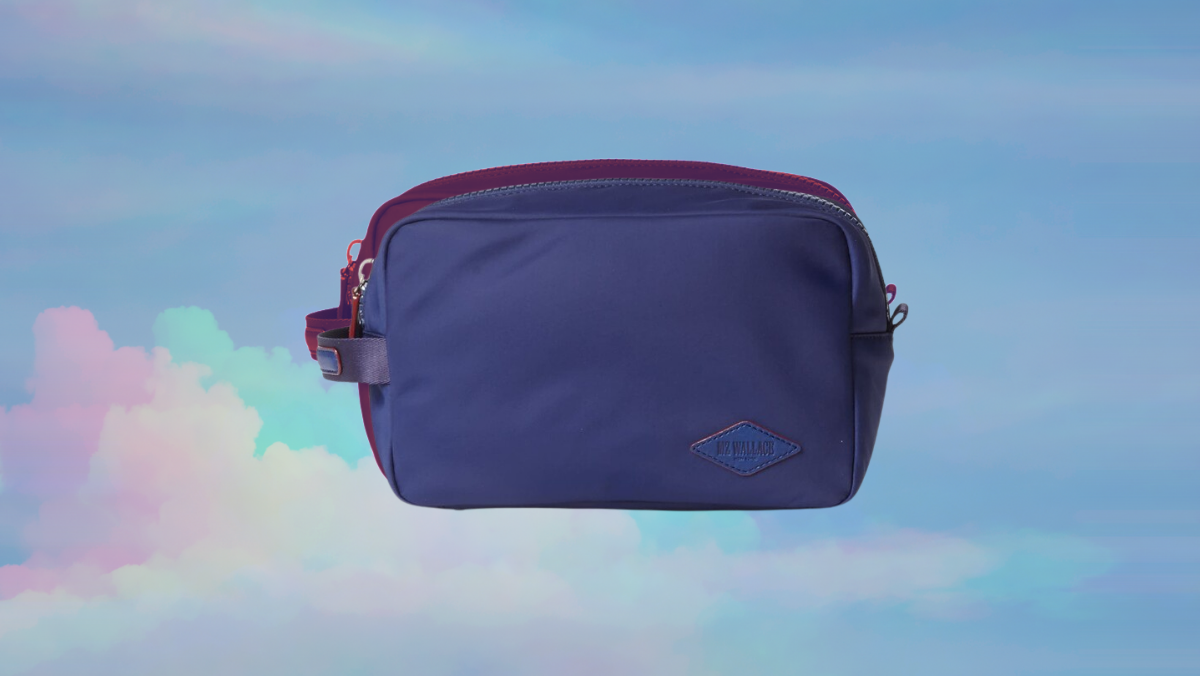 Guys, let's talk about your travel grooming routine. Namely? What to put in a men's dopp kit.
It's part of being a grown man to have a travel bag stocked and organized with the essential grooming items you'll need for a trip. And better to do it before you're packing. What's the saying…stay ready so you don't have to get ready?
The history of the dopp kit:
The dopp kit's name comes from a German immigrant named Charles Doppelt who was a leatherworker during World War II.
He created a leather toiletry case, which was distributed to GI's, and from then on became well-known and commonly used by men the world over.
What to look for in a dopp kit:
Be sure to select a sturdy, average sized bag to ensure it fits easily into all of your luggage, and fits all your things inside.
Don't be afraid to splurge a little. The idea is to have this thing for awhile. Like, forever ideally.
So, what to put in a men's dopp kit?
Here at SG HQ, we're proponents of you guys splurging on duplicates of your everyday go-to's—or their mini-me, TSA-approved twins.
You'll save time packing, since you're not scrambling to empty the contents of your entire bathroom cabinet whenever you hit the road.
And you'll never have to "make do" with hotel soap, or use hand lotion for your hair when you realize you forgot your usual product (we've all been there).
Below, the essential list of what to put in a men's dopp kit: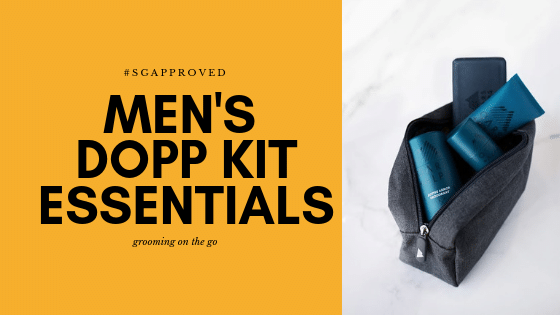 1. Face wash
Why it's a dopp kit essential: Now is not the time to "use whatever" when it comes to your skincare routine. Travel is the wo-o-o-o-o-rst for your skin (all that dry plane air!), so sticking to your regular plan, and regular products, is key.
2. Moisturizer with SPF
Why it's a dopp kit essential: Good for all skin types, a day cream will keep your skin looking fresh and feeling soft.
Note the SPF 30. Sunburn and skin damage are not sexy!
3. Shave oil
Why it's a dopp kit essential: Just because you're on the road doesn't mean you have an excuse to get scruffy.
A shave oil is easier to travel with than shaving cream, and provides a close shave. This stuff, from Clarins, smells great, too.
4. A full size of your Go-To Hair Product
Why it's a dopp kit essential: Does it feel like a totally over-the-top luxury to buy a second version of the wax, pomade, gel, whatever you use at home for your travel dopp kit?
Well, it's a whole lot cheaper than having to buy a new one every time you hit a different city and realize your go-to is sitting on your bathroom sink at home…
RELATED: Get your best summer haircut ever with these tips
5. A travel-size amount of your *other* go-to hair product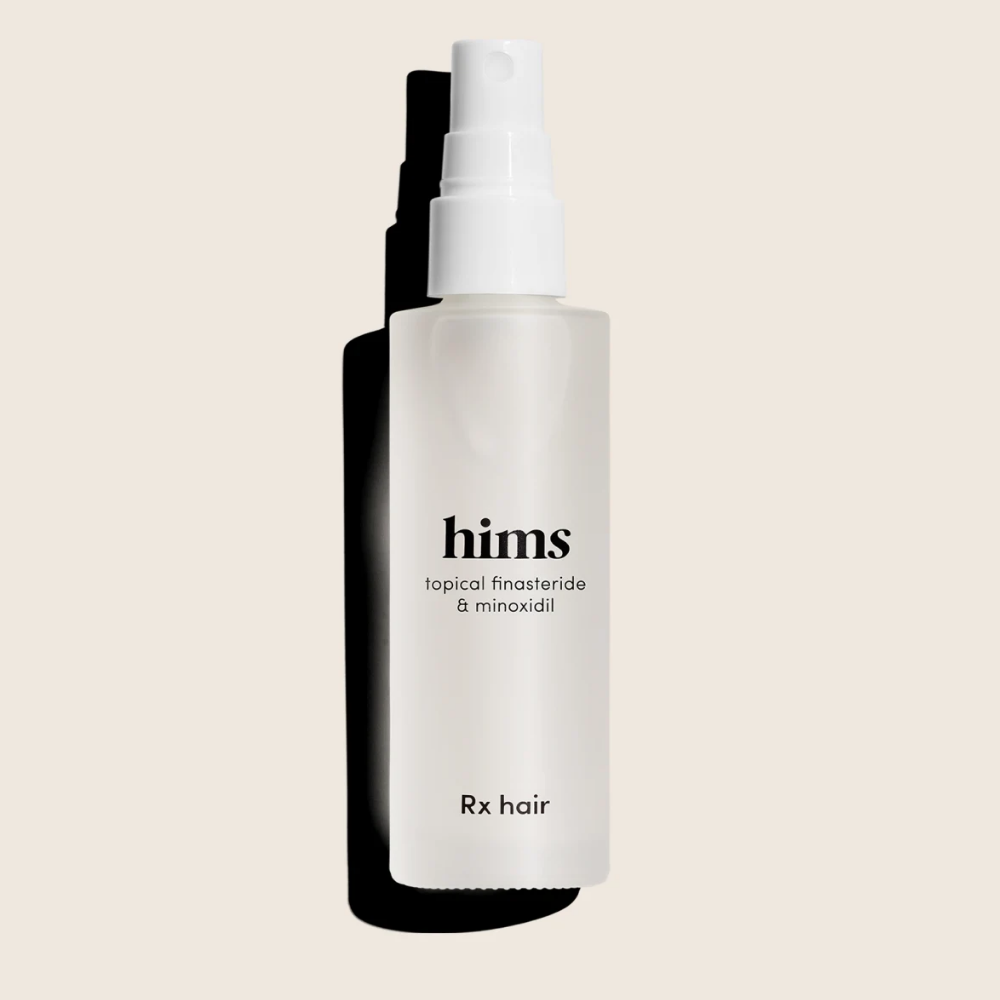 Why it's a dopp kit essential: If hair loss or hair thinning is an issue you deal with, there's no days off when it comes to treatment.
It's a good idea to keep a week-supply of whatever treatment you use in your dopp kit so you're not caught without it when you travel.
6. Extra Razor
Why it's a dopp kit essential: Another item worthy of buying in dupes.
This bright orange razor from Harry's will be extra-easy to spot among all your other packed essentials.
7. Condoms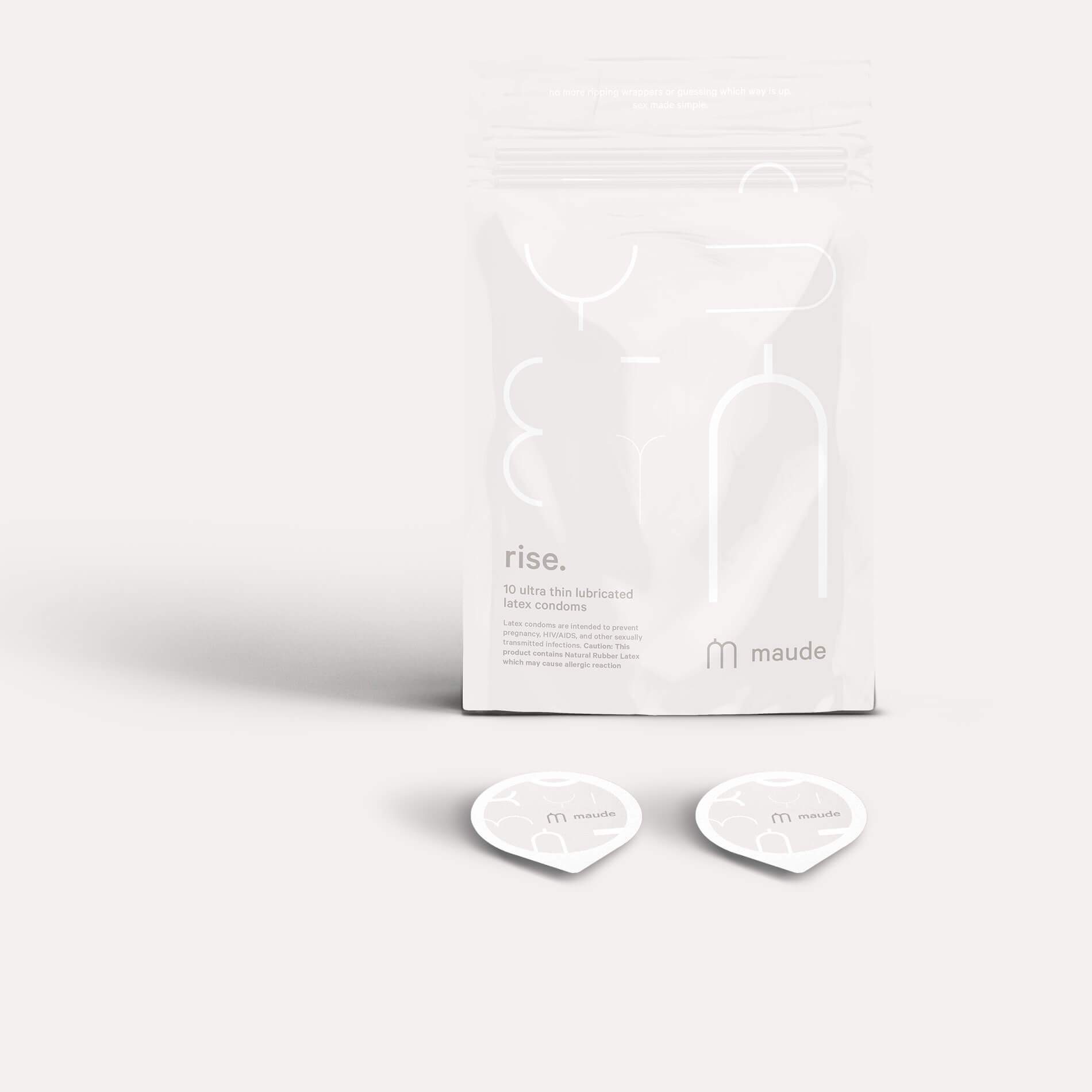 Why it's a dopp kit essential: If you're single (or partnered in an ethically non-monogamous relationship..I don't know your life), I can't stress this enough: keep condoms in your dopp kit!
With the rise of dating apps, you could lock down same-day drinks in any city in the world. And the last thing you want to do if it's going well is to stop at a bodega for reinforcements…on the way back to your hotel? Ugh, just typing it sounds so gross I can imagine the woman peeling off like, "Y'know what? I've got an early morning, so…"
8. Grooming Tools
Why they're a dopp kit essential: Whether you're traveling for business or pleasure, it's a fact that neither business associates nor family members appreciate having their skin clawed at during a handshake or hug. The Strategist swears by this Japanese brand. Just remember, airport-friendly doesn't mean use them at the airport.
And don't forget about your hair!
You might not be able to pack your favorite blow dryer, but don't forget a comb or hairbrush.
After all, you don't want to look like you just stepped off the plane…for your whole trip.
>> Looking to go the other way? Read 11 tips for shaving your head
9. Shampoo + Conditioner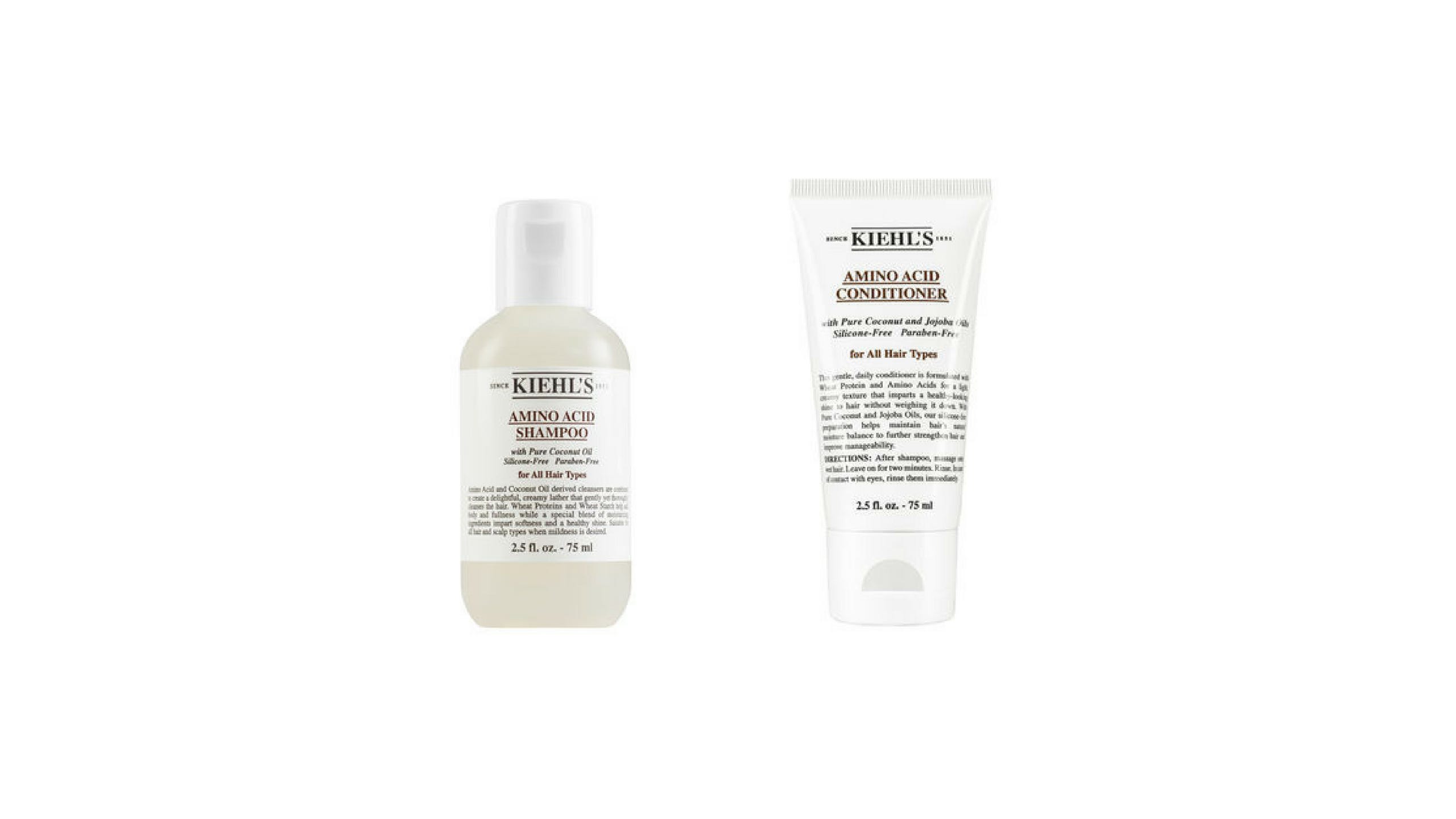 Kiehl's: Shampoo, $7; Conditioner, $7
Why they're a dopp kit essential: There's already enough that feels foreign when you travel (like those hotel bedspreads…we don't even want to know where those have been). Don't let the way your hair smells after washing it be another.
10. Pocket knife*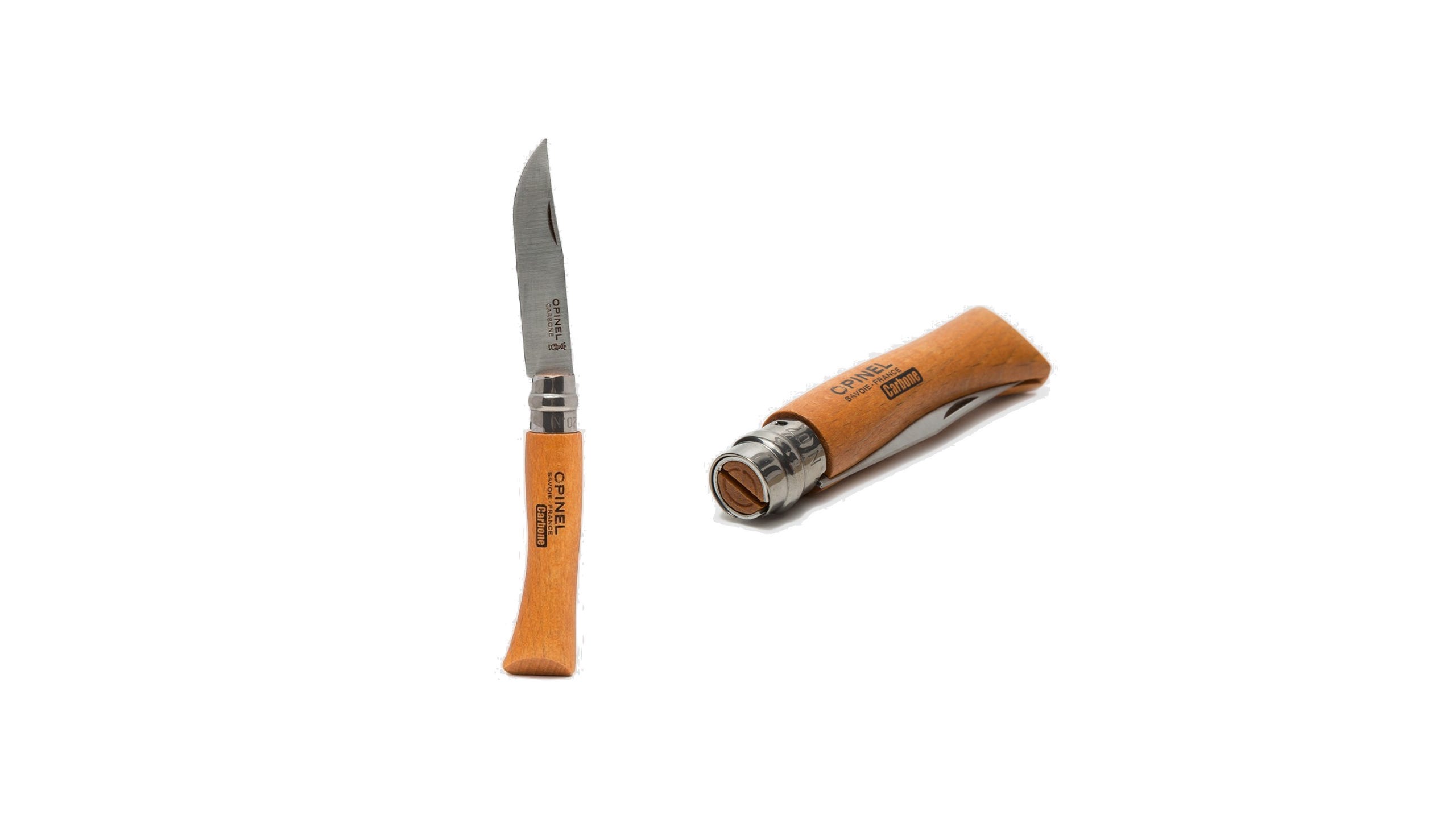 *ground travel only!!
Why it's a dopp kit essential: Handy for cutting strings, tags, food packaging and pretty much anything else you come across on your travels.
11-13. Floss / Toothpaste / Toothbrush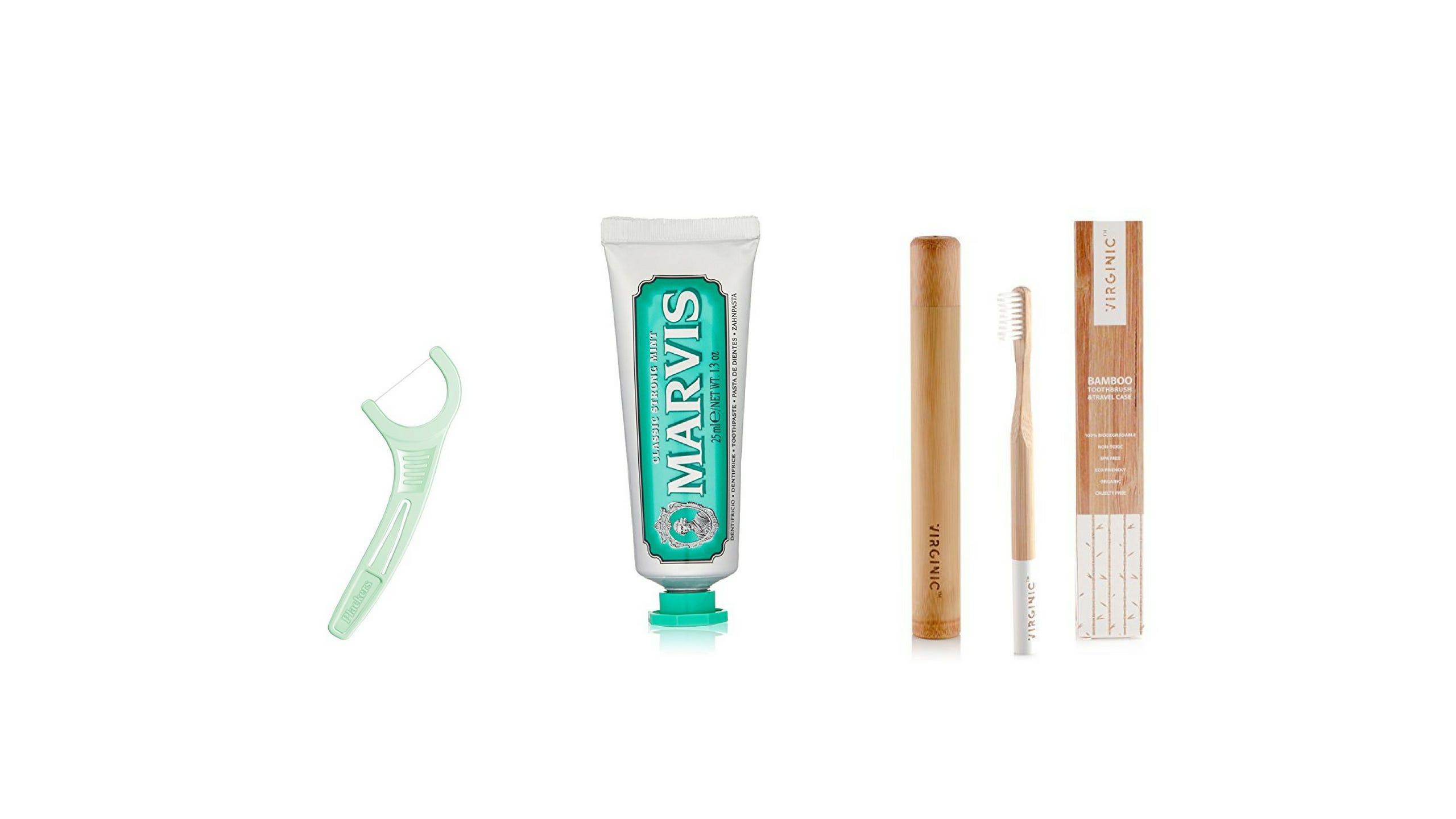 Plackers, $2; Marvis, $7; Virginic, $10
Why they're a dopp kit essential: Keep it fresh with these three grooming-on-the-go essentials.
14. Pain Reliever
Why they're a dopp kit essential: Whether you wake up with a headache from a boozy client dinner or back pain from walking too much, feel better with with some ibuprofen.
If packing a whole bottle feels excessive, just toss a few in a plastic baggie or small container.
15. Deodorant
Why it's a dopp kit essential: You'll be thankful you have this when you have to run to catch your flight or after you've been in the car for eight hours.
Just throwing that out there. And if aluminum-free is your thing, that's cool, too.
16. Lip balm
Why it's a dopp kit essential: Aquaphor is truly a catch-all grooming product, and deserves a place in every man's dopp kit.
Use it on your lips, yes, but also as a spot check lotion for extra dry spots.
---
How to pack your dopp kit
First: Liquid toiletries
Pack the items you use daily first: toothpaste, shaving cream, face cream, facial soap, hair products. Make sure each product is in a 3 fluid ounce container (it's always painful seeing folks tossing their expensive face lotions at TSA checkpoints!).
You can use contact lens cases to pack small amounts of liquid. You can use a case a day for shaving (shave gel + aftershave cream), face care (face wash + lotion), or small amounts of hair products. Use different colored cases for different products, and also mark each case with a Sharpie. No one wants to mistakingly slather their face with pomade.
It's a good idea to pack your liquids separately from your dopp kit, in your laptop bag or backpack, for easy access during TSA screening. No one likes the guy who has to unzip his entire suitcase and rummage around for his liquids bag.
Not every airport still follows this rule, but if you don't want to be the guy rummaging around your bag to produce your shaving cream for inspection…well, it can't hurt.
Then: Non-liquid toiletries
Solid products (like deodorant) aren't considered liquids, so they can be packed inside your dopp kit with your other non-liquid items. Your basic medications are okay in there, too; just make sure any prescriptions are well-labeled.
Once your dopp kit is liquid-free, you're free to pack it inside your suitcase – no need to remove it for security check.
---
Where to keep your dopp kit
Now you know what to put in a men's dopp kit. What about where to keep it when you're not traveling?
The best place? In your suitcase, so you don't have to hunt for it every time you pack.
***
Like this post? Don't miss another one…follow Style Girlfriend on Instagram!