The Guy's Grooming Guide For Your 20s
Learn the basics to looking your best
Want to know how to look your best at every age? We've got a grooming guide for your 20s, and also guides for your 30s, 40's and 50's.
Congrats — you've made it out of college and are ready to strike out in the real world!
Now's the time to land the job, develop healthy drinking habits, figure out what you like wearing that isn't sweatpants. All the grown-up stuff.
But before you go out and carpe all the diem, there could be some lingering teenage habits in the health and hygiene department holding you back.
Check out SG's grooming guide for your 20s:
1. Always Use (Sun) Protection
Using sunscreen is important at every age, but especially for younger guys, who are more active outdoors.
Because you're young, you probably think you're invincible, too, but guys are about twice as likely to suffer from melanoma than women, so it pays to watch out for your hide. On a daily basis, look for a moisturizer with at least SPF 15. More is better, but can start feeling greasy.
If you know you're going to be outside for a while, put on a lotion or spray twenty minutes before you head out, and reapply every two hours (or more often if you're working up a sweat during a Top Gun-style volleyball match).
2. Master a proper shave
Not everyone gets a shaving tutorial from dear ol' dad — and even if you did, he might not be a total pro at it.
It's best to shave right after a shower, when your beard hair is softer, and after washing your face with a good scrub. This practice washes away dead skin and lifts your hair — two ways to avoid razor bumps down the line. If your skin's more sensitive, slap on a pre-shave oil to help the razor glide smoothly. Then lather up with either cream or gel and get to work.
Picking the right razor depends on your skin type.
Not too sensitive? Reach for a multi-blade Mach3 or something simple and stylish from Harry's.
Prone to ingrown hairs? Try a safety razor (like the one from Bevel, above), but get in some practice first.
Total badass lumberjack? Then a straight razor or, y'know, a sharpened axe should be fine.
Always shave with the grain of your beard (if it feels like you're pushing against the bristles, that'd be against the grain) and finish off with a good aftershave. Skip the stinging alcohol-based stuff and opt for something with witch hazel instead — it'll still disinfect your skin and tighten the pores, but won't dry out your mug.
3. Make skincare a daily habit
Every guys knows they should wash and moisturize their face, but in practice, this often ends up somewhere just ahead of flossing in terms of grooming priorities.
Make it a habit now and your skin will thank you decades down the line.
Dudes usually have oilier skin than women, especially in their twenties, so look for oil-fighting cleansers (to keep dirt and sebum off your face) and oil-free moisturizers (to seal in moisture and prevent wrinkles in the future).
An exfoliating scrub, which will really blast away at dead skin cells and leave you looking way more refreshed, is a good idea too, but limit that to about three times a week — you want to look polished, not raw.
If all that sounds like too much, keep a pack of good face wipes next to your bed. Ursa Major makes a great one that smells like the woods in October. They're a lifesaver if you're too tired, or lazy, or drunk to make your way to the bathroom sink before falling asleep.
4. Spot check problem areas
Unlike growing pains and a squeaky voice, acne is one teenage plague that could carry into your 20s. Sticking to the cleansing regimen mentioned above will definitely help, but don't be afraid to bring in some reinforcements.
First, know that this is one situation where acids are your friend. Products with salicylic acid are great for reducing oiliness and killing bacteria (the cause of pimples in the first place), while anything including glycolic acid goes a long way to repair skin and reduce acne scarring.
Brands like Clean & Clear, Neutrogena and Clearasil all make affordable face washes targeted to fight blackheads — acne's ugly little brother — but don't be afraid to throw on a Biore nose strip from time to time, either. Plus, you get the instant gratification of seeing all the gunk coming out of your face.
5. Upgrade your scent
Another milestone of manhood? Putting down the overpowering body spray and upgrading to an adult fragrance. This is a bit more complicated that just finding a scent strip you like in a magazine, though.
First let's get a couple terms down.
Eau de cologne is generally the lightest type of fragrance, at about 5% concentration, followed by eau de toilette (closer to 10%) and finally eau de parfum, which can go up to 20%.
In short — true cologne isn't going to last super long; eau de parfum is best saved for a special occasion; and eau de toilette should be your daily go-to.
Then comes the fun part: trying the stuff out. There are a bunch of fragrance families out there: citrus, woody, green (like crushed leaves), floral, and fougere (kind of mossy and earthy) are the big categories.
Make sure you physically visit the cologne counter and pick up some samples to try — you won't know how you like it until it hits your skin, and it helps to know whether a fragrance lasts all day or evaporates after a couple hours.
The last (and most important) step is in the application. No one wants to be the guy who's stinking up the elevator, so always practice moderation. A spray on your wrist and neck should be plenty, though some perfumers like to apply it to their jacket liner (or even their hair!) for something longer lasting.
6. Play defense on hair loss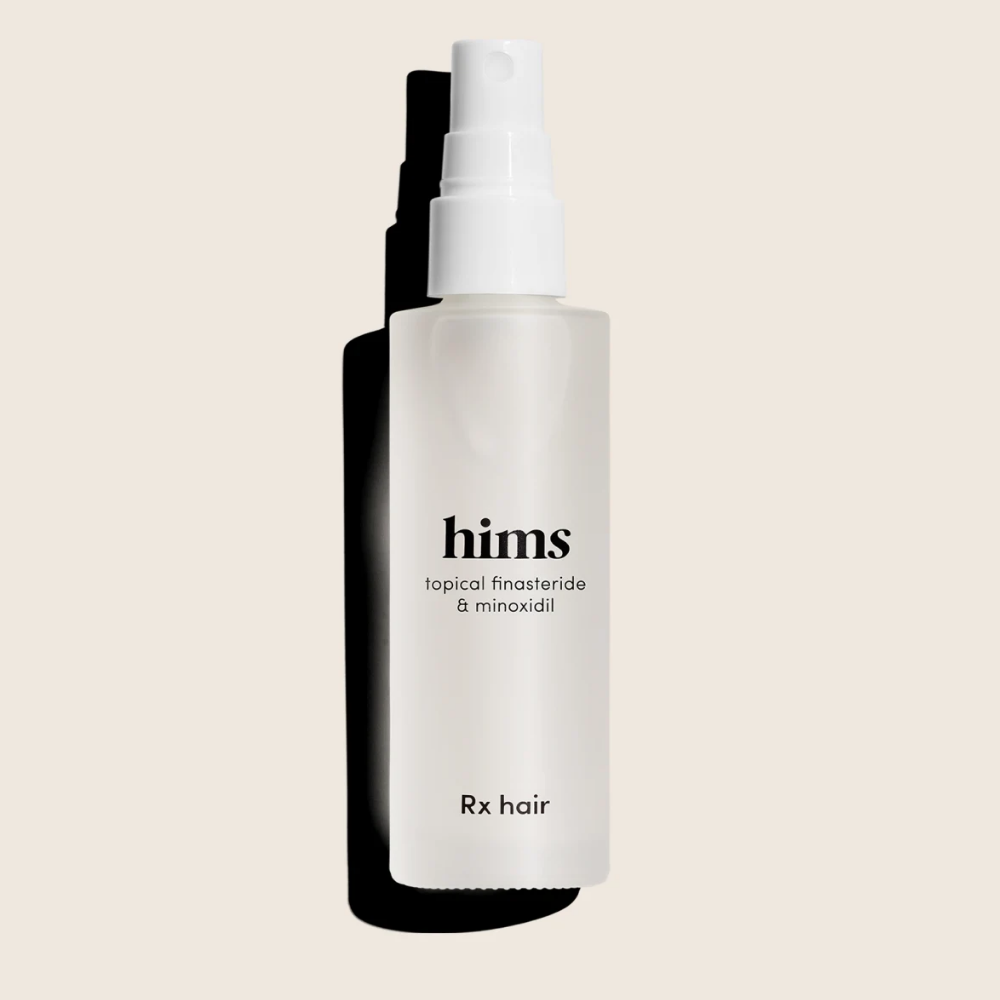 If you're one of the literal millions of men struggling with hair loss, consider getting yourself a prescription medication for a hair loss treatment like finasteride or topical finasteride now.
It absolutely sucks that there is such a stigma around this topic. We think every guy should do what he needs to do to look and feel his best! If that means taking a product that's FDA-approved and clinically proven to stop hair loss, keep the hair you still have and, in some cases, grow hair back? We don't see the problem.
Shop the picks from SG's grooming guide for your 20s
Ready to upgrade more than just your grooming routine?
Now that you've read SG's grooming guide for your 20s, let's talk about your clothes! A wardrobe that makes you feel like a million bucks boosts your confidence big time, but shopping for all those clothes? Kind of a drain.
If you're ready to invest in some new clothes for your wardrobe but dread the thought of shopping for them…consider having Team SG shop for you! We can curate an online shopping list just for you that fits your budget, your body type, and your lifestyle.
Let us rescue you from shopping fatigue and sartorial apathy. You'll receive personal attention and care that will make you feel like the best version of the awesome guy you already are! Ready to seriously improve your closet and your confidence? Give us a shout.
***