How to Make Long Hair Look Good: A Guy's Guide
What to know about growing and wearing long hair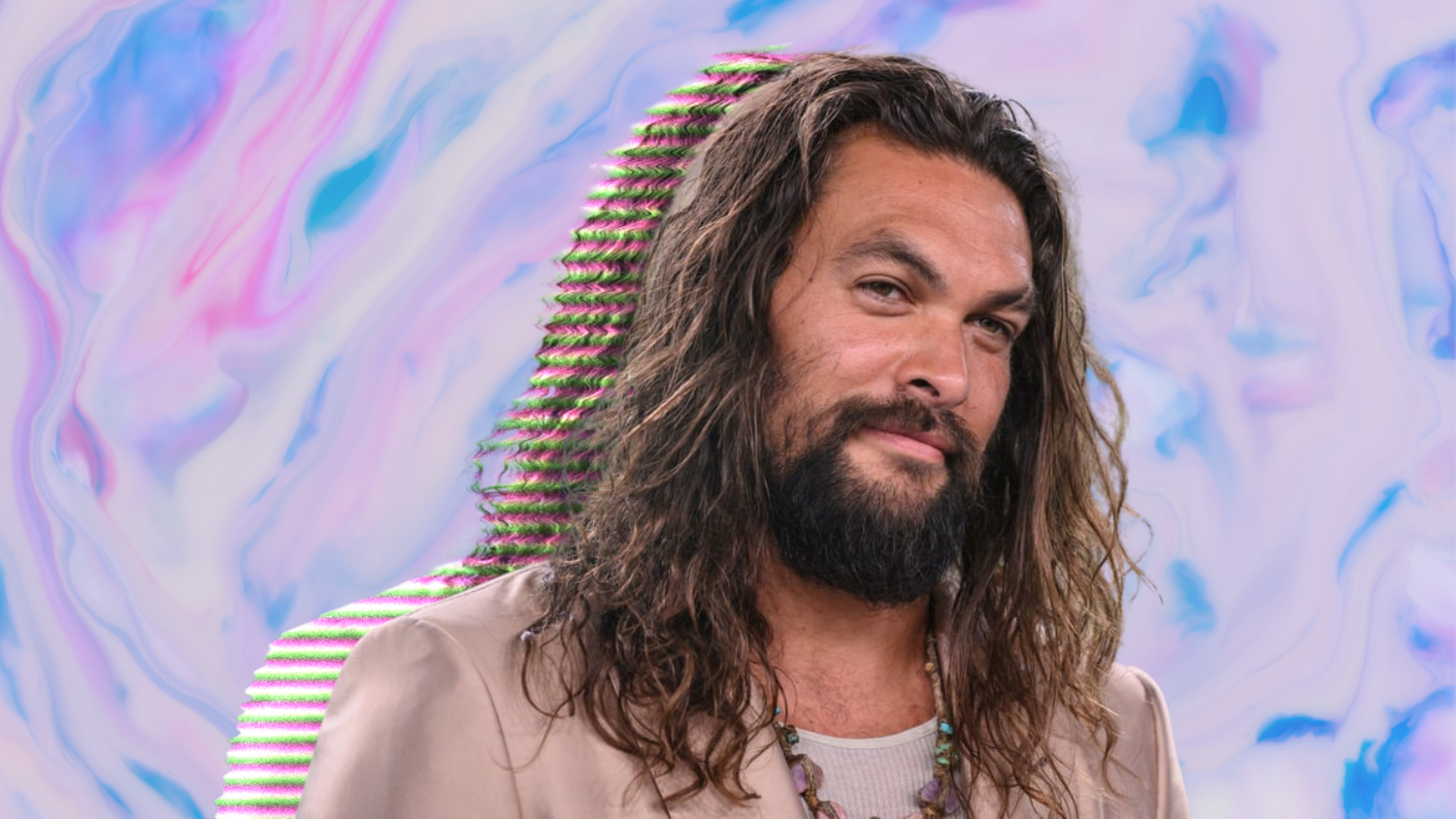 My mom claims to have married my father for his full, luscious long hair (that's him leading the pack on his college track team!).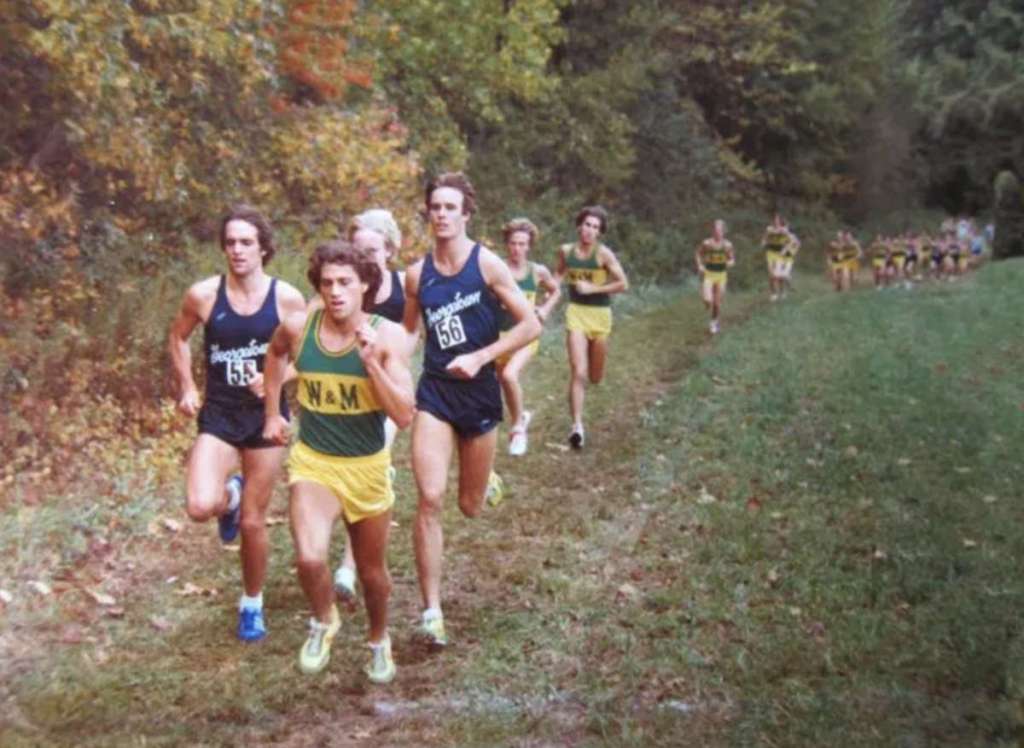 My brother was lucky enough to inherit the same head of hair, and I'm constantly imploring him to grow it long like our dad's back in the day.
At a primal, subconscious level, having a lot of hair is a sign of good genetic material, since you'll be able to survive a long, cold winter with a warm mop up top.
Of course, not everyone has the option to go long. If your hair is thinning or balding, check out the SG guide to shaving your head!
Different (razor blade) strokes for different folks!
When to grow your hair out
If you're looking to make a hairstyle statement, a longer 'do might just be the way.
Because there's no better way to show off those thick, luscious locks than by growing your hair out into a longer style.
A good time to try long hair is when you're still in school.
Consider it: You don't really have any rules about your appearance. You don't have to conform to your parents' rules, a school dress code, or your small town that banned rock music and dancing only has one barber that knows how to cut a single hairstyle for men: short.
Long hair on guys in college just feels like a natural rite of passage.
After all, college is the time for experimentation. You're in a new place with new people who don't know that the new you is any different than the old you.
Actually, do you even really have an "old you" yet, at this point?
The point is: You're accumulating new life experiences at an insane speed. You can't possibly know who you are and who you're going to be, and you can't really know that until you've exposed yourself to every possible variation of you.
For example, I was Student Hall Residence Association Me (short bob) for freshman year.
Then, Study Abroad in Athens Me (blonde hair) sophomore year.
"Involved in Campus Activities Me (Skrillex hair) junior year.
Sushi delivery girl (AND OG INTERN for SG!) Me (bangs!) senior year.
That's a lot of Me's.
Guys should have as many ways to express their changing self as women do with their appearance. So if you find yourself wondering what you would look like with long hair, or how to style long hair – your collegiate days are the perfect time for that experimentation.
Past your co-ed days?
It's all good!
Long hair styles on men can look good at all ages!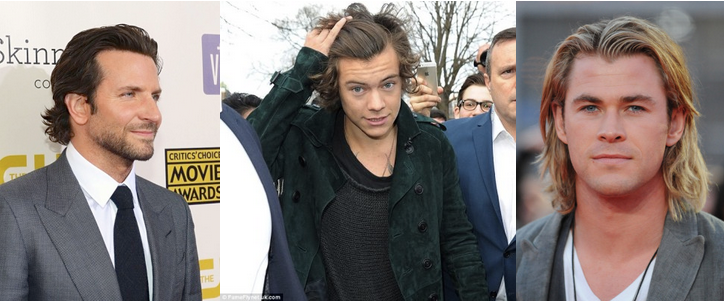 Seriously, not since the 60s has long hair had such a men's renaissance (mensaissance?). Think of all the long-locked celebrities women are totally crushing on these days.
Plus, if you're still social distancing from your barber, growing out your hair might not be a choice so much as a circumstance.
Might as well embrace it!
What you'll find in this guide to long hair on men:
Below, check out tips how to grow out long hair on guys:
How long should you grow your hair?
How long is long enough? How long is too long? The rule is pretty much the same for men and women: you want to look like your hair is that long on purpose…not because you can't find a pair of scissors.
Aiming for shoulder-length long hair on guys is probably a good bet.
Any longer, and it will start to look straggly from dead ends.
Trust – I have had long hair for most of my life. Once it gets past your shoulders, you'll probably be throwing it up in a ponytail (or a man bun, which is controversial but I love) a lot of the time.
Personally, I always take that as a sign that it's time for a trim. It's also important to know that everyone's hair grows at a different pace so one year of of hair growth for one guy might look different than another guy.
How to style your long hair
Free flowing locks are good, but left to their own devices things can get weird.
Ideally, you've been styling your hair all along, so hopefully this is a non-issue. But! A little guidance:
With long hair, you want to achieve some level of #Iwokeuplikethis without looking like you hit snooze on that alarm in the 90's. Grooming cream is great for light hold and a little shine. Try dry shampoo for texture, lift, and faux cleanliness.
One thing about hairstyles for long men: Don't middle part long hair on guys.
You will look like a long-lost Hanson brother, which I don't think is the vibe you're going for.
Instead, casually rake your fingers through your hair and let your locks fall to one side.
As for washing, 2-3 times a week is optimal unless you're sweating in it everyday. You should absolutely be using conditioner every time you shower, and by that I mean a separate conditioner, not a 2-in-1.
Sorry not sorry! With more hair comes more responsibility!
Go With the Flow
Ultimately, what you're going for with long hair on guys is flow, that palpable "chill" coolness that guys with well-groomed long hair radiate.
Jason Momoa's got it in spades.
See if you can channel his laid-back energy as you grow your hair long.
How to pick a long haircut
As dumb as you may feel doing it, bring a picture with you to the barbershop or hair salon of a celeb whose haircut you like.
If you're trying to figure out the perfect haircut for long hair, a picture can be way easier than describing it.
Even more importantly, a good hairstylist will be able to tell you how you'll look with that kind of cut. If it won't flatter you, the two of you can find the best approach to getting the hairstyle you want together.
Face shape matters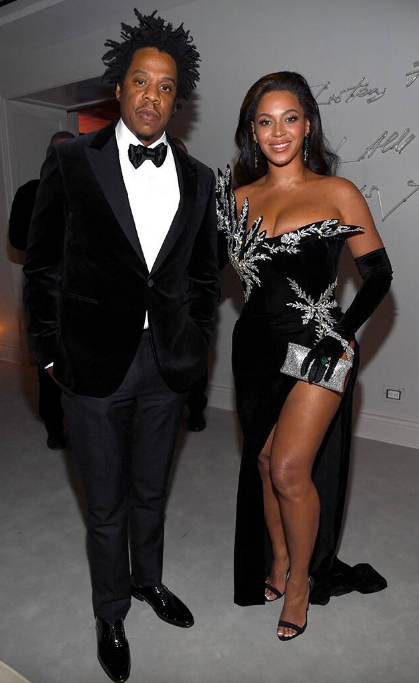 One hairstyle does not fit all. Different face shapes work best with different styles. The most common face shapes, and the lengths and styles best suited to them are as follows:
Square. A face that's as wide as it is long. Think Arnold Schwarzenegger. To round off the squareness at the top of the head, follow a ratio of an inch on the sides, for every two to two-and-a-half inches on top. Think faux-hawk, not flattop.
Oval. Congrats, with your symmetric face, boasting a jaw and forehead that are roughly equal in width, you can get away with most hairstyles. Try a pompadour that squares off, leveling the sides with the top (like Andrew Garfield).
Round. Elongate a round face with more height at the crown of your head. A blocky shape up top will help to offset a baby face. An off-center part will also break up the roundness of your face.
Consider facial hair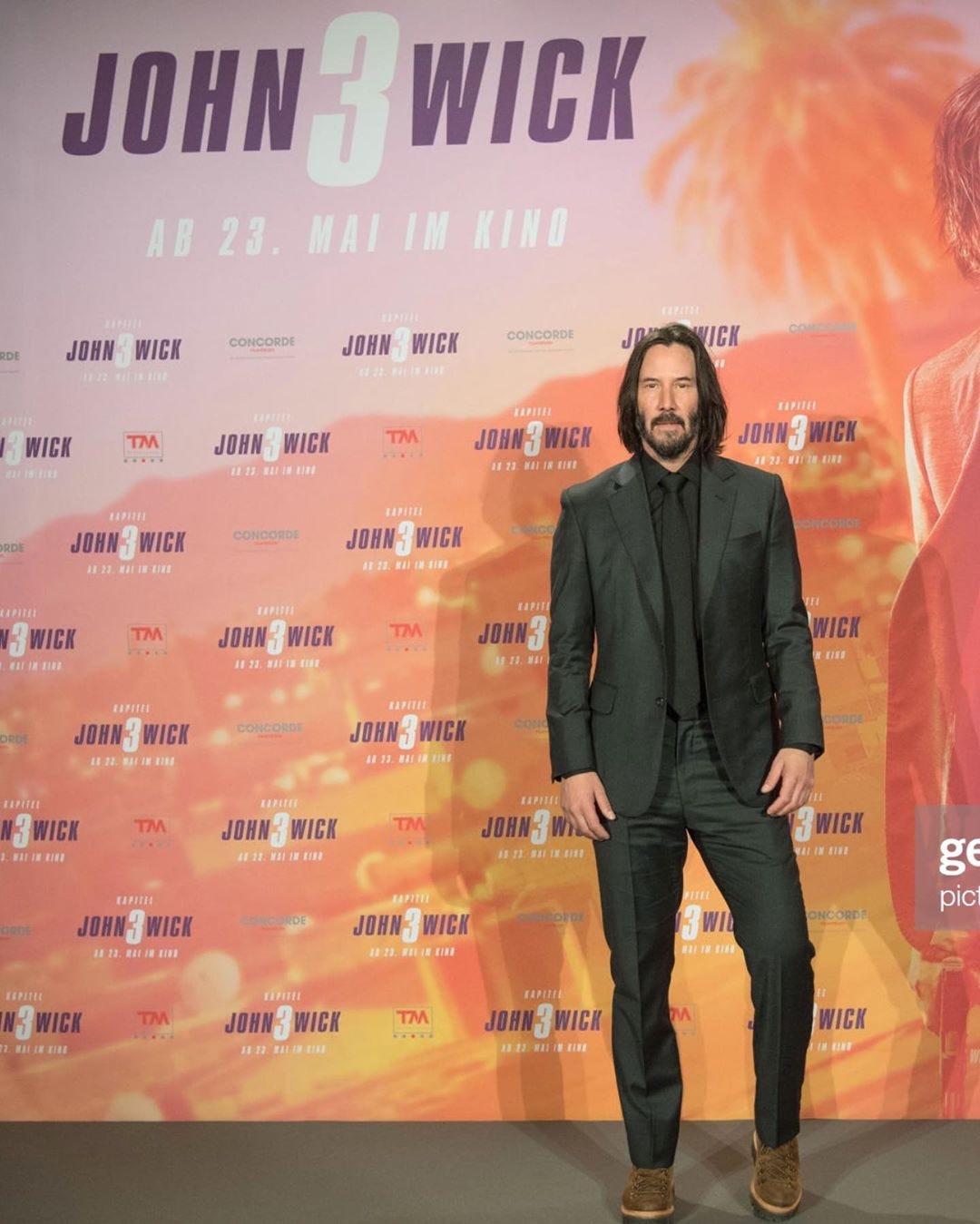 Facial hair should be used like a garnish, complementing – but not distracting from – your style.
A friend of mine totally rocks the Biebs' sideswept haircut, but he tempers the look with a bushy beard that's more "professor of Comparative Literature at a small liberal arts college" than pop star.
Keanu Reeves keeps his beard well-kempt so he doesn't look like a mountain man.
And finally…
How to get through the grow-out awkward phase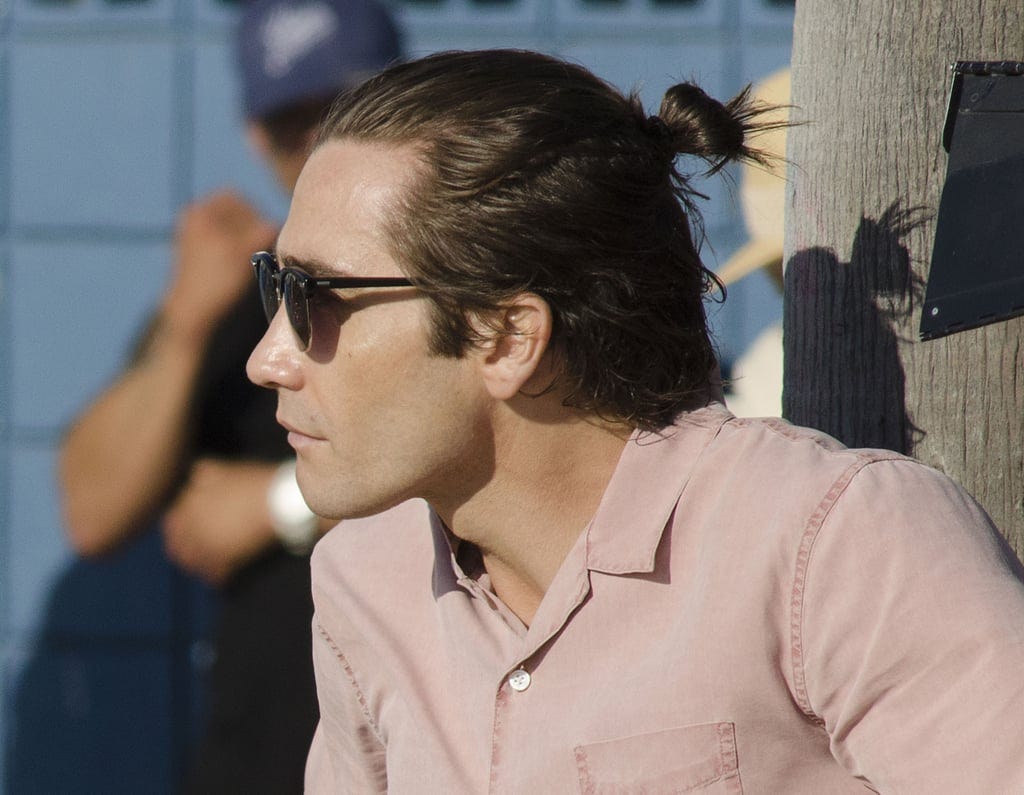 If your hair is short right now, you'll have to endure an inevitable awkward phase before it reaches the length you want. You may even need a few haircuts along the way to keep everything shaped up. Don't be afraid of a little man bun to keep your hair out of your face while you're growing it out either. It's all part of the process.
Just remember, pain is beauty.
The best styling products for long hair

Want more men's grooming advice? Team SG has you covered with the best hair dryers for men and the expert skincare routine of a men's grooming editor.

Like a phoenix rising from the ashes, Gabi Meyers went from Team SG's first-ever intern to a trusted fashion editor and stylist. She currently lives in Chicago with a very cute dog.