5 Days, 5 Ways: How to Wear a Shearling Jacket
Keep things cozy and cool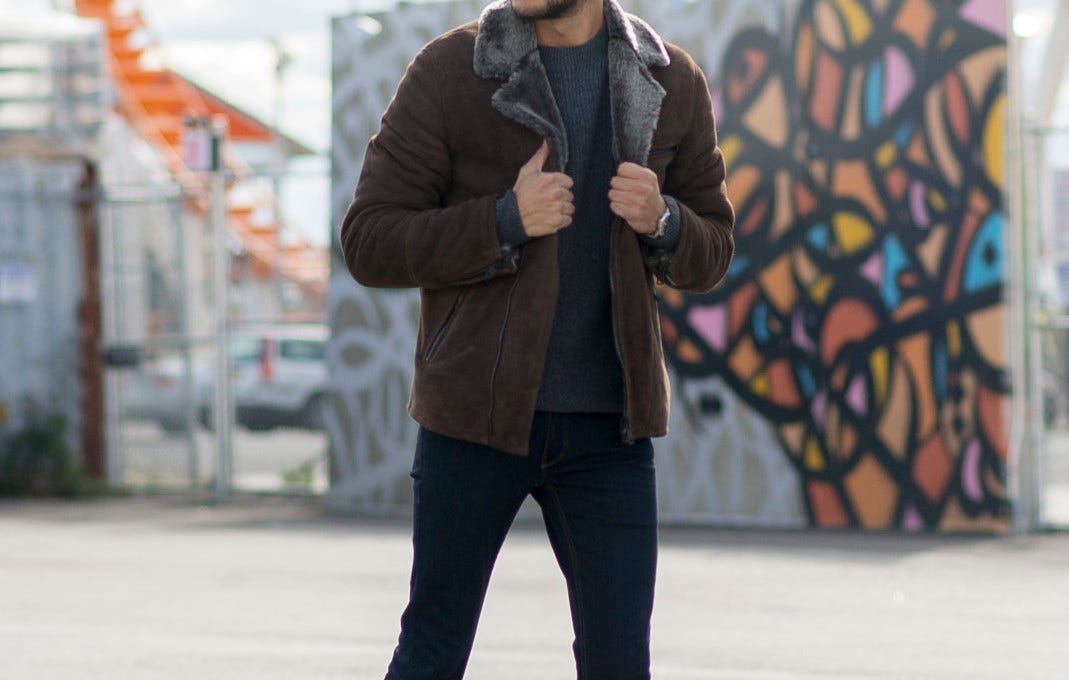 The change from overstaying its welcome-summer to a proper autumn temperature always comes as a surprise to me, even though it happens…y'know, every year. It's a quick switch from, "When can I *finally* wear my sweaters without sweating?" to, "Yes, I'm wearing a sleeping bag as an outfit because I am that cold. Please don't @ me." Thankfully, I've found the next best thing from said-sleeping bag this season, and that's a shearling jacket.
The shearling jacket is essentially a wearable blanket that still fulfills its outerwear duties. A shearling lining keeps things toasty on the inside, while everything from denim to leather keeps things stylish on the outside.
FYI, faux shearling does the job just as well, and usually at a lower price!
Below, how to wear a shearling jacket five different ways this fall:
MONDAY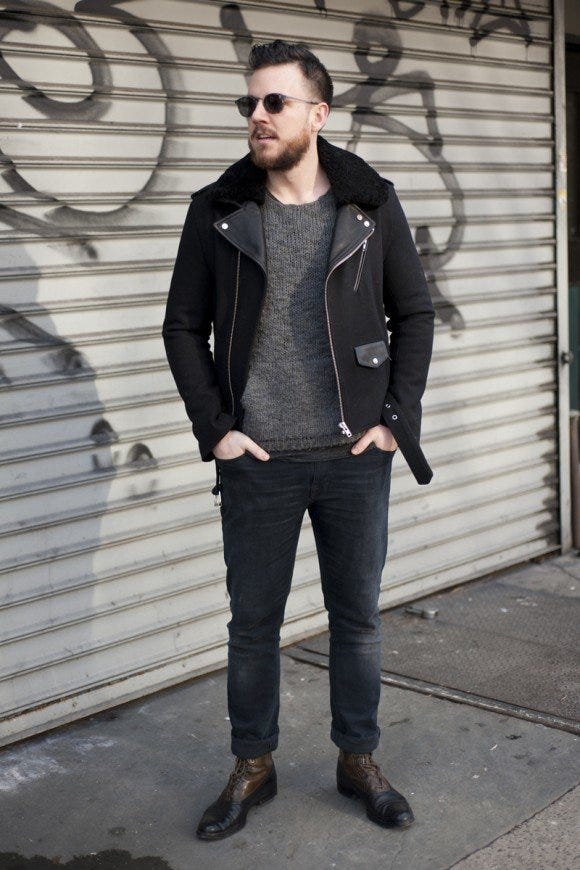 SG Says: We're very into this look from Dan Trenapier at Articles of Style. A biker-style shearling jacket with grey sweater and cuffed blue jeans hits all the right notes for fall.
// Shop the Look //
TUESDAY
SG Says: Moti Ankari of The Metro Man shows off a similarly timeless style to Dan's above. Take it from these guys taht the shearling jacket will always look classic.
Need more proof? Check out this feature on Chappaquidick star Jason Clarke in GQ that was shot back in November 2015 (back when he starred in Everest, which you should never watch if you want to climb anything taller than a townhouse).
We'd recco every look in the spread still today.
// Shop the Look //
WEDNESDAY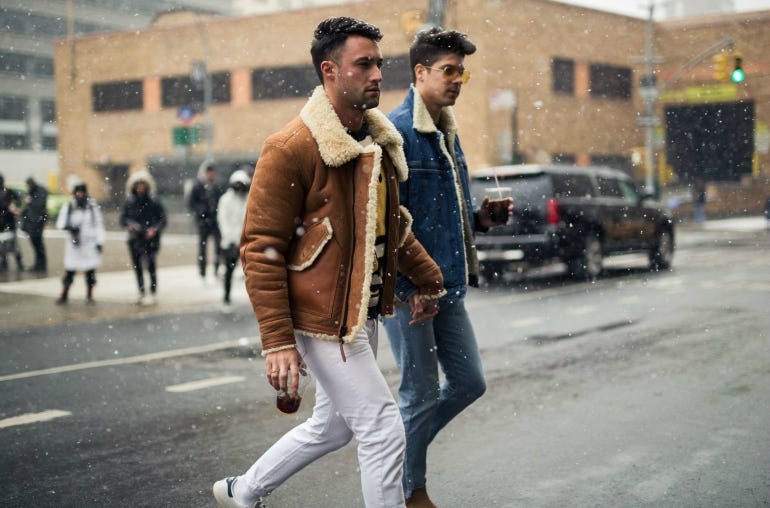 SG Says: The Yummertime boys show shearling looks and feels right at home even when the weather dips to snowy temps.
// Shop the Look //
THURSDAY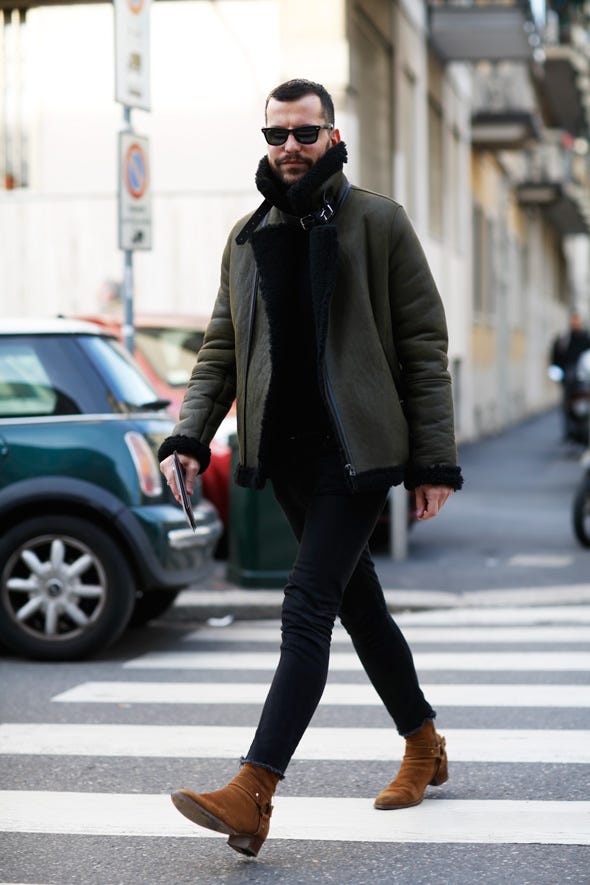 SG Says: This street style shot from All The Pretty Birds shows that sometimes, it's just about asking yourself, "How would Jeff Goldblum wear a shearling jacket?" And then do that.
// Shop the Look //
FRIDAY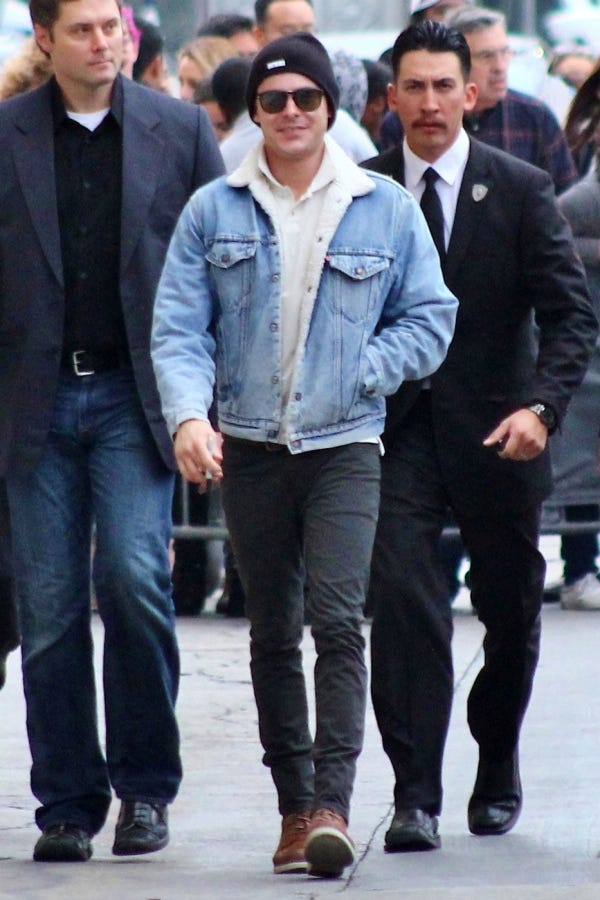 SG Says: When it comes to shearling, more isn't necessarily more. 
Get hygge with a simple denim trucker jacket with a shearling collar (and innards) like the one Zac Efron is wearing above.
He must have read our recent feature on lace-up boots and that other one on black jeans because he completed this ensemble to perfection.
// Shop the Look //

Like a phoenix rising from the ashes, Gabi Meyers went from Team SG's first-ever intern to a trusted fashion editor and stylist. She currently lives in Chicago with a very cute dog.