5 Days, 5 Ways: Halloween Costumes with Overalls
Yep, Still Trying to Get You to Buy Overalls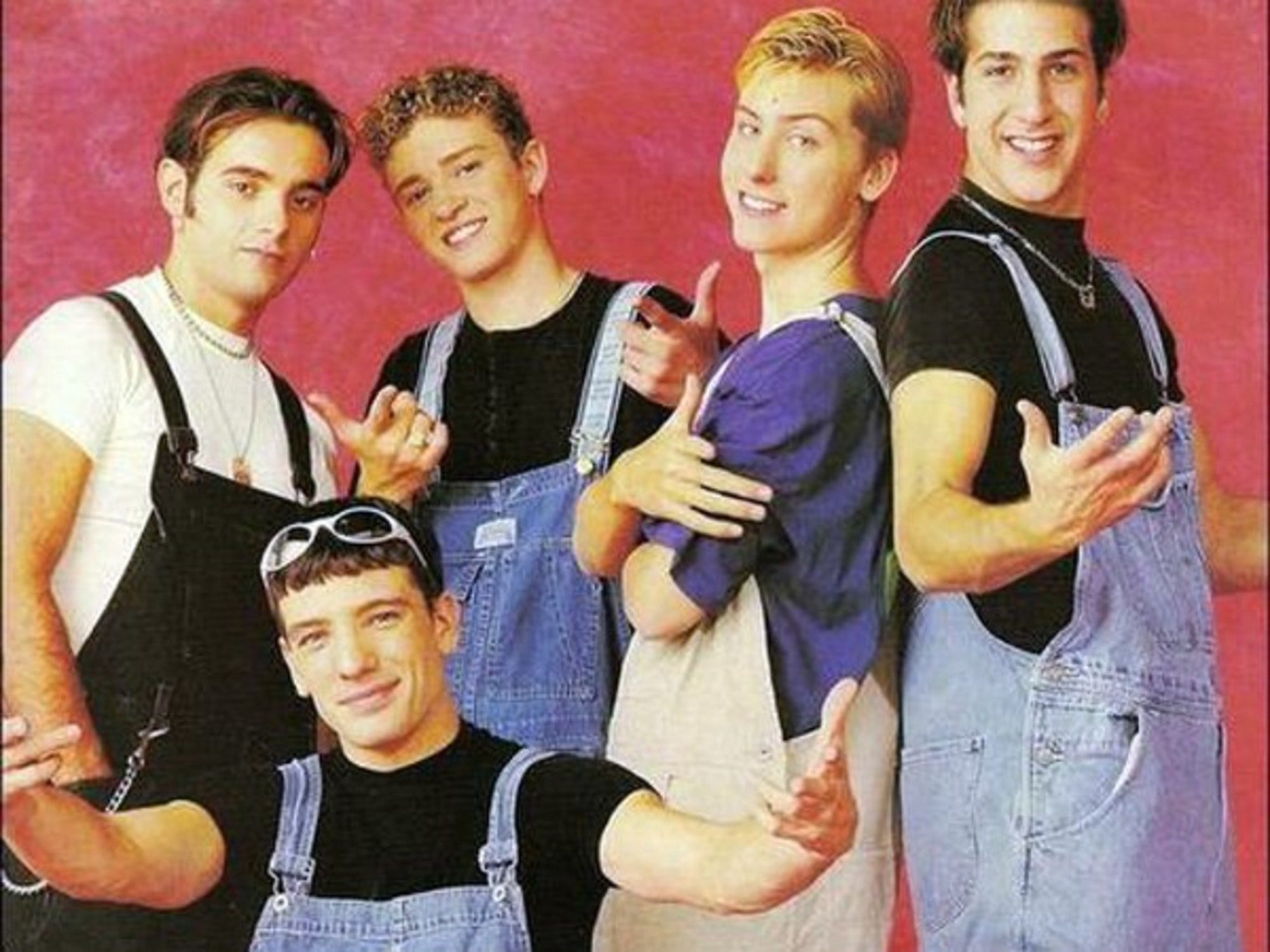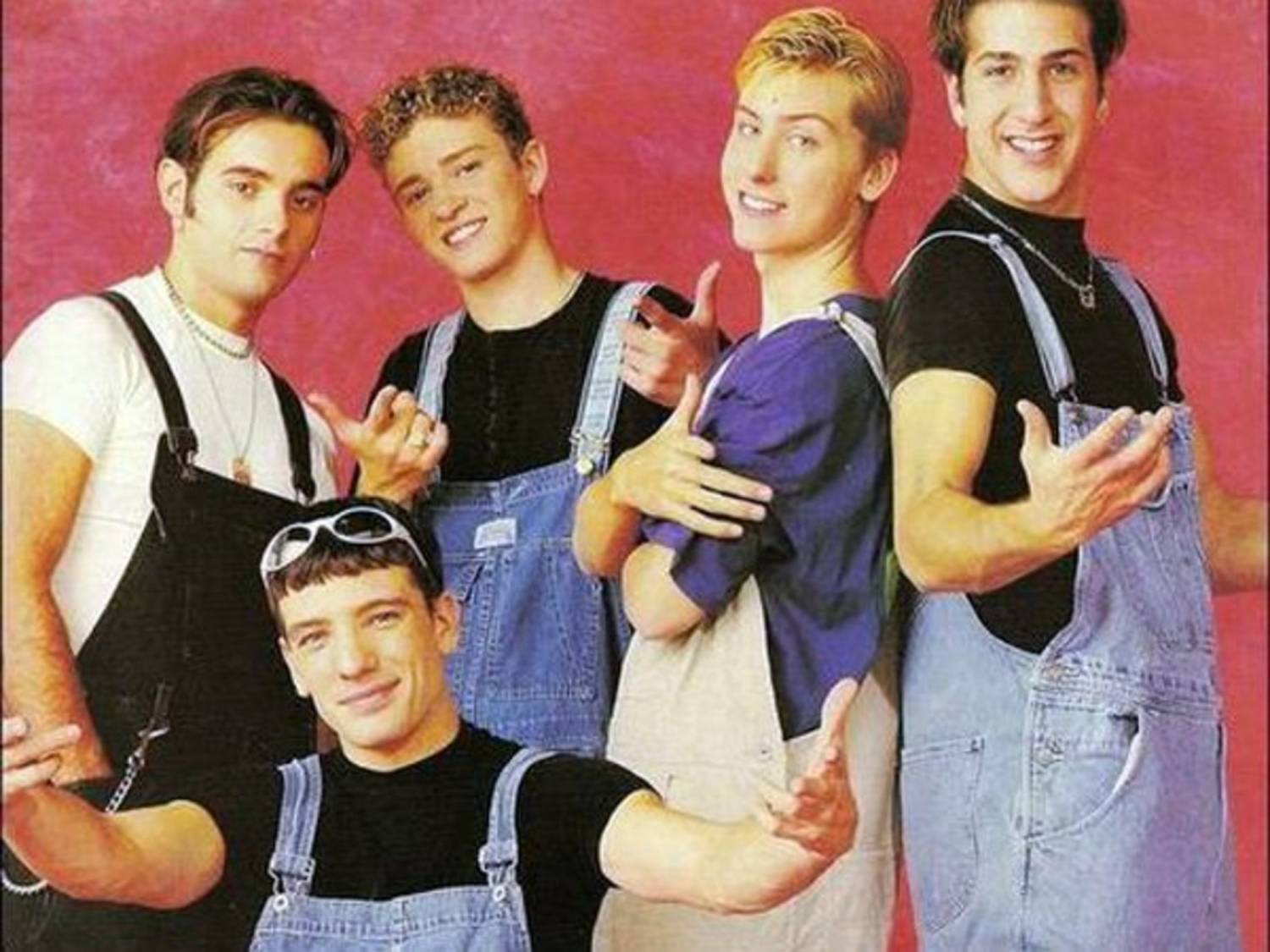 I've been trying to convince Megan to let me feature overalls for men in a 5 Days, 5 Ways feature for years. Years! When I saw "Halloween Edition?" on the editorial calendar, I knew this was my opportunity.
I love Halloween, and I love overalls.
While Megan's on-board with the latter, she's decidedly ambivalent about the former.
So I sent her a list with well over five ways to wear overalls for Halloween, and She. Was. All. In.
So, yes, I want to see you wearing overalls in real life. (Coveralls, too!) And if you've been thinking about adding this workhorse staple to your wardrobe, well, now's the time! Because I honestly believe you shouldn't buy something to wear just once. And these overalls? I bet you'll be surprised at how often you find an opportunity to wear them after October 31.
// Shop #SGapproved Overalls //
Invest in one pair of overalls to serve as the foundation for several iconic Halloween costume ideas (and, ahem, rotate them into your regular wardrobe come November).
Below, five Halloween costume ideas featuring overalls for men:

#1 MARIO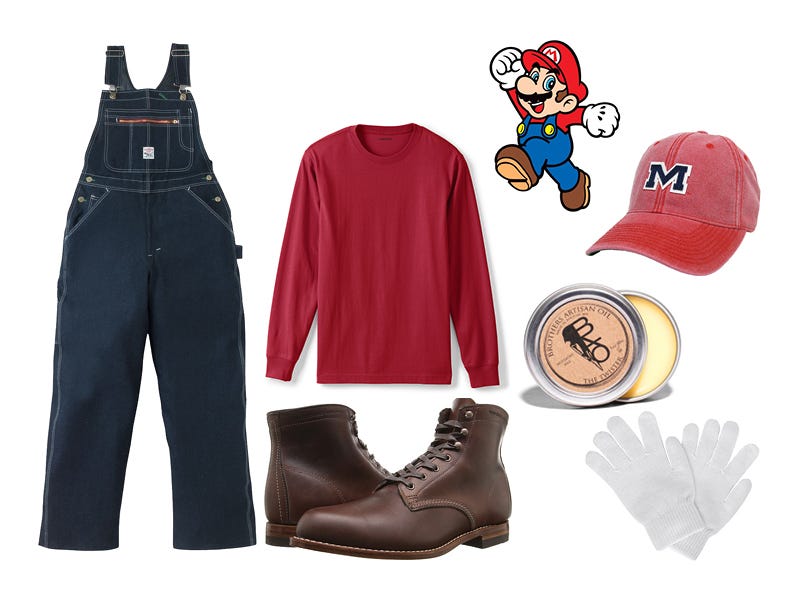 red shirt | cap | boots | gloves | moustache wax
Get into character: Your girl, Princess Peach. Your best bud, Luigi. Your favorite frenemy, Wario.
#2 DEXY'S MIDNIGHT RUNNERS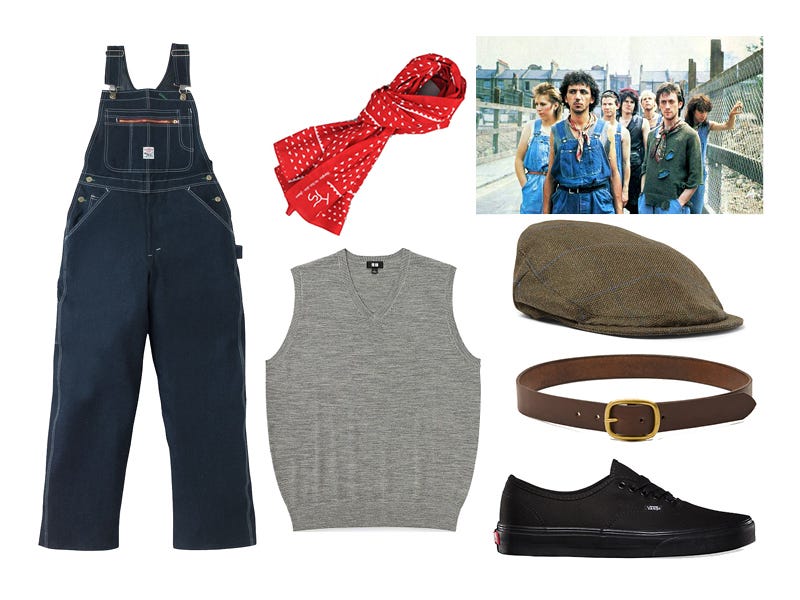 sweater vest | sneakers | cap | bandana scarf | belt
Get into character: Cuff the hems and rub some dirt on your face. Get your crew to go as the crew, or get your girl to go as Eileen in that red dress.
#3 GENERIC 90'S BOYBAND MEMBER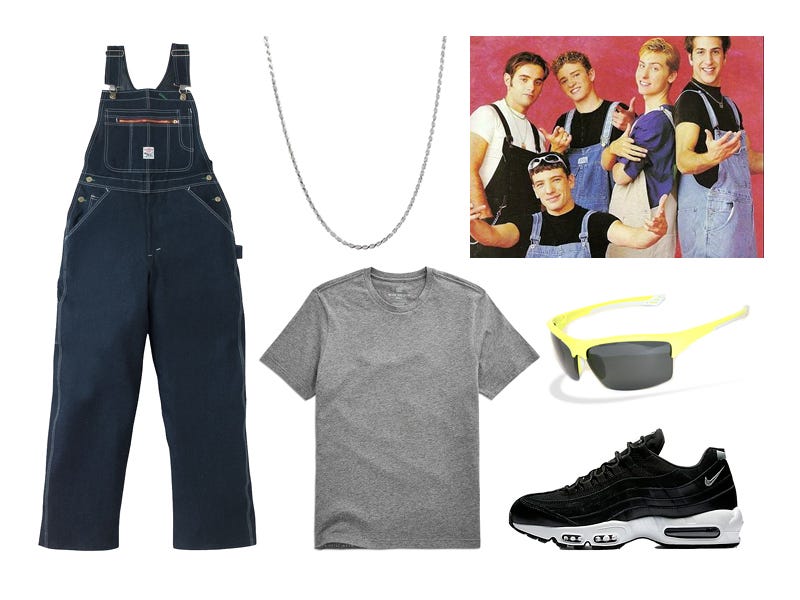 tee | chain | sneakers | sunglasses
Get into character: This is no solo costume, so make sure you get your boys in on this look. Bonus points if you can nail that early JT ramen hair.
#4 MR. T IN THE A-TEAM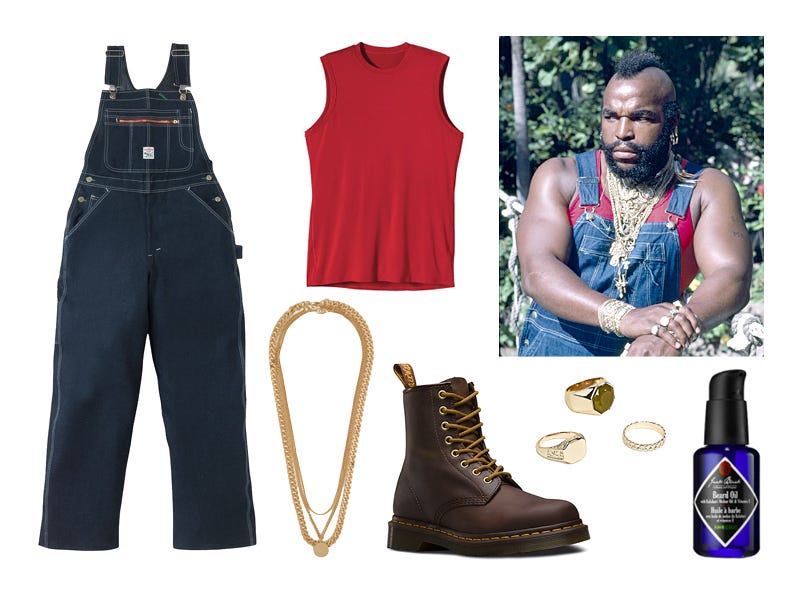 muscle tank | boots | chains | rings | beard oil
Get into character: If you ever wanted to try out a mohawk, this costume is your perfect chance.
Also, ask all of your lady friends to borrow their gold jewelry before investing – if they pool theirs together, you should have just enough.
Plus, they'll totally admire your commitment to the 'ume (short for costume. Can I make that take off?).
#5 SCARECROW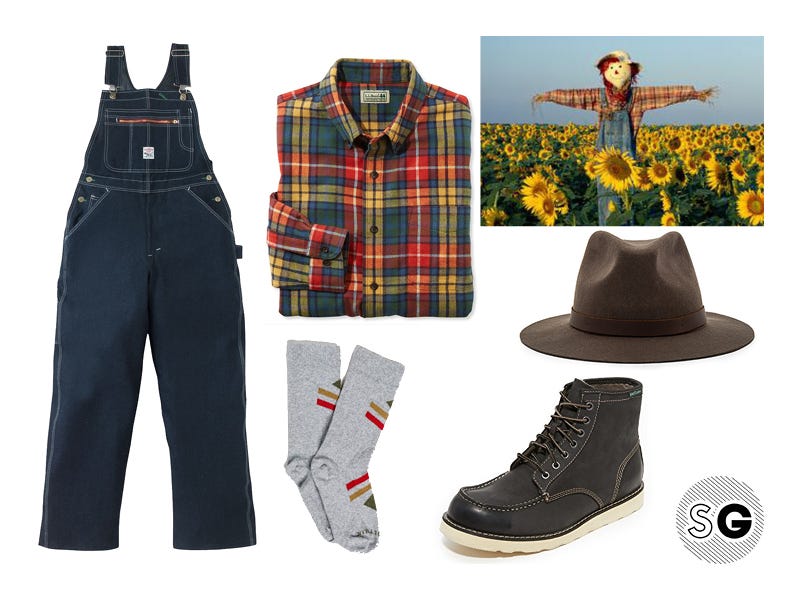 plaid shirt | boots | hat | socks
Get into character: Just add hay! And if your friends want to join you, go with the Wizard of Oz theme.
…
Honorable mentions go to Minions, Jason Voorhees, Lumberjack, Chuckie, Painter, Fresh Prince of Bel Air, and Everett McGill from O Brother Where Art Thou?
All of which would be equally great costumes for your brand-new overalls (!!) and I highly encourage all of these and those above and whatever costumes you have in mind. Because I for one love Halloween.
Sorry Megan.

Like a phoenix rising from the ashes, Gabi Meyers went from Team SG's first-ever intern to a trusted fashion editor and stylist. She currently lives in Chicago with a very cute dog.