What an NCAA Strength Coach Wears on the Weekend
Off the court, off-duty style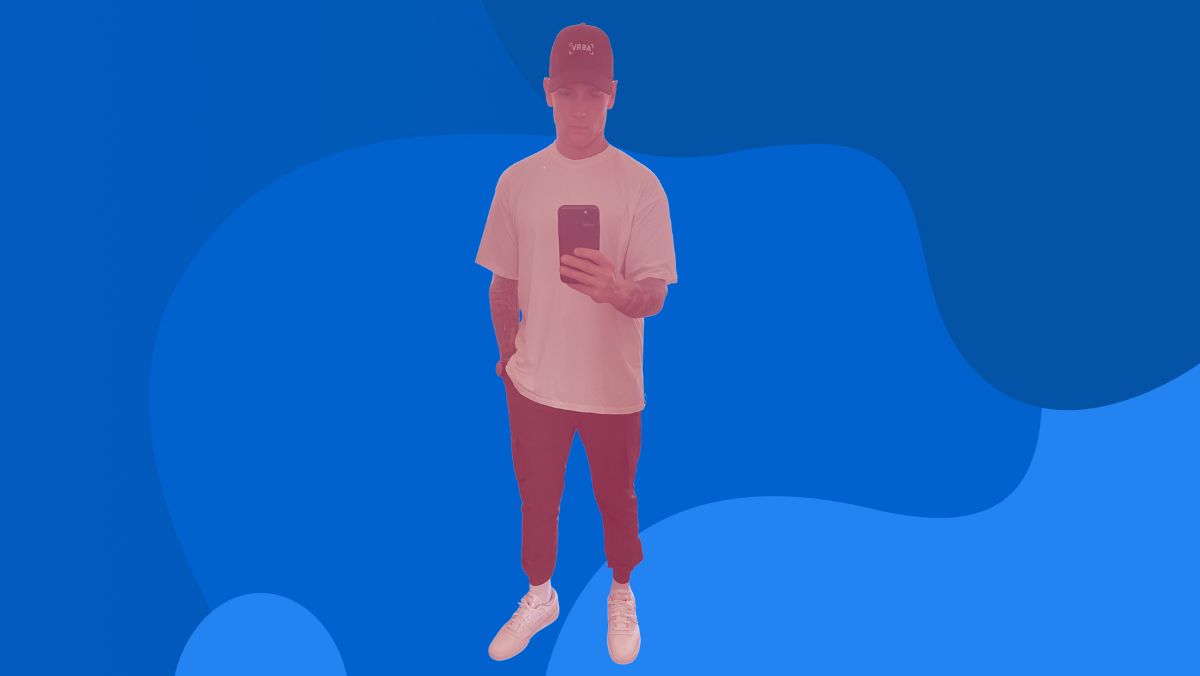 Great style doesn't exist only on red carpets and in lookbooks. Today, men's activewear outfits out on the east coast in the latest installment of our Real Guys, Real Style series.
John Shackleton, aka Coach Shack, has served as the Head Strength and Performance Coach for the Villanova men's basketball team since 2012. In that time, he's trained student athletes who went onto turn pro, including NBA players Mikal Bridges, Kyle Lowry, and Josh Hart.
Below, check out a weekend in men's activewear outfits from Coach Shack:
Friday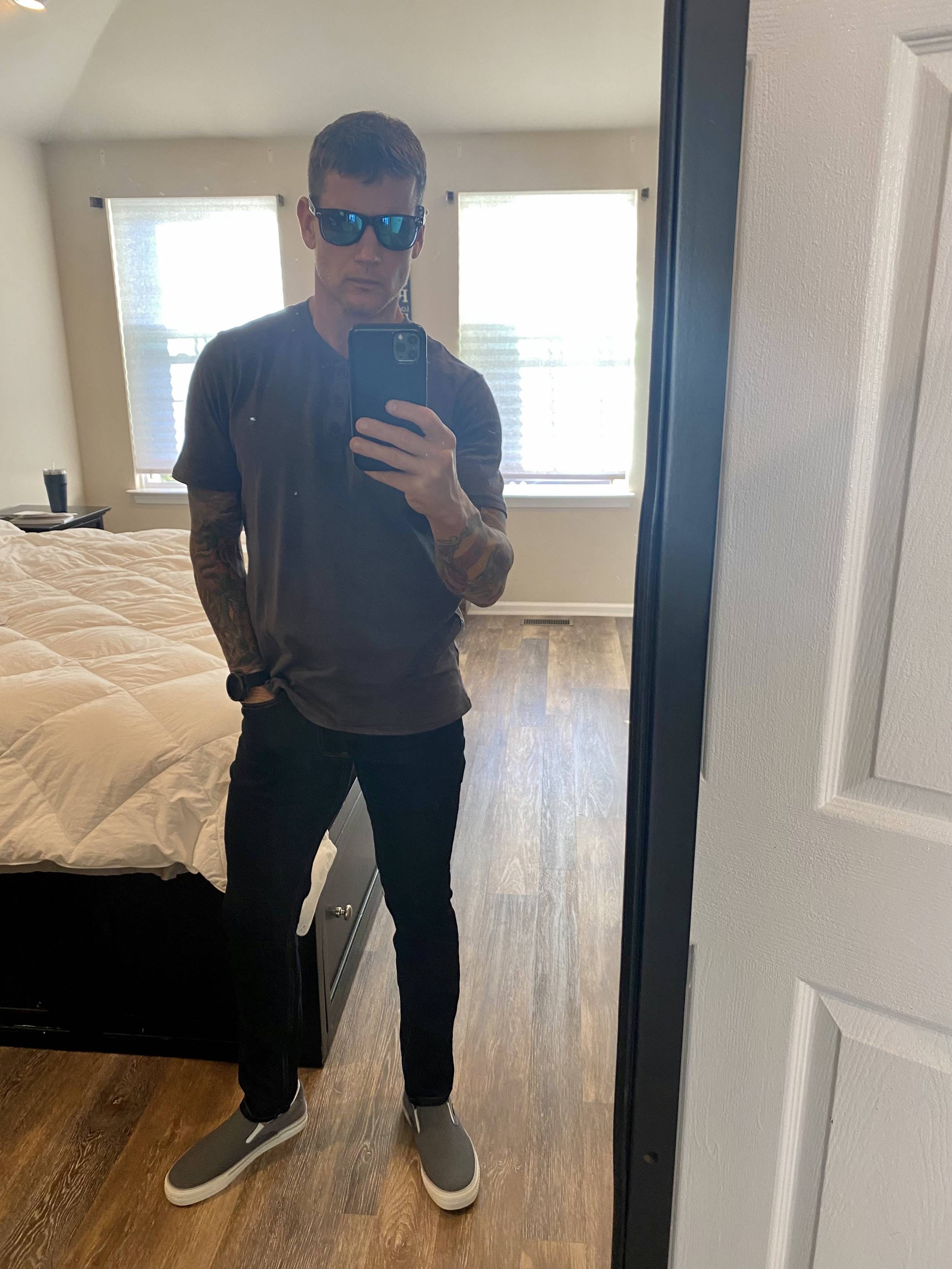 Coach Shack says: "Friday evening is date night with the wife."
Outfit details:
Saturday morning
Coach Shack says: "I like to start off my Saturday's with a light workout at the gym. My favorite workout attire is definitely ASRV. The gear is super comfortable but also very functional."
Outfit details:
Saturday evening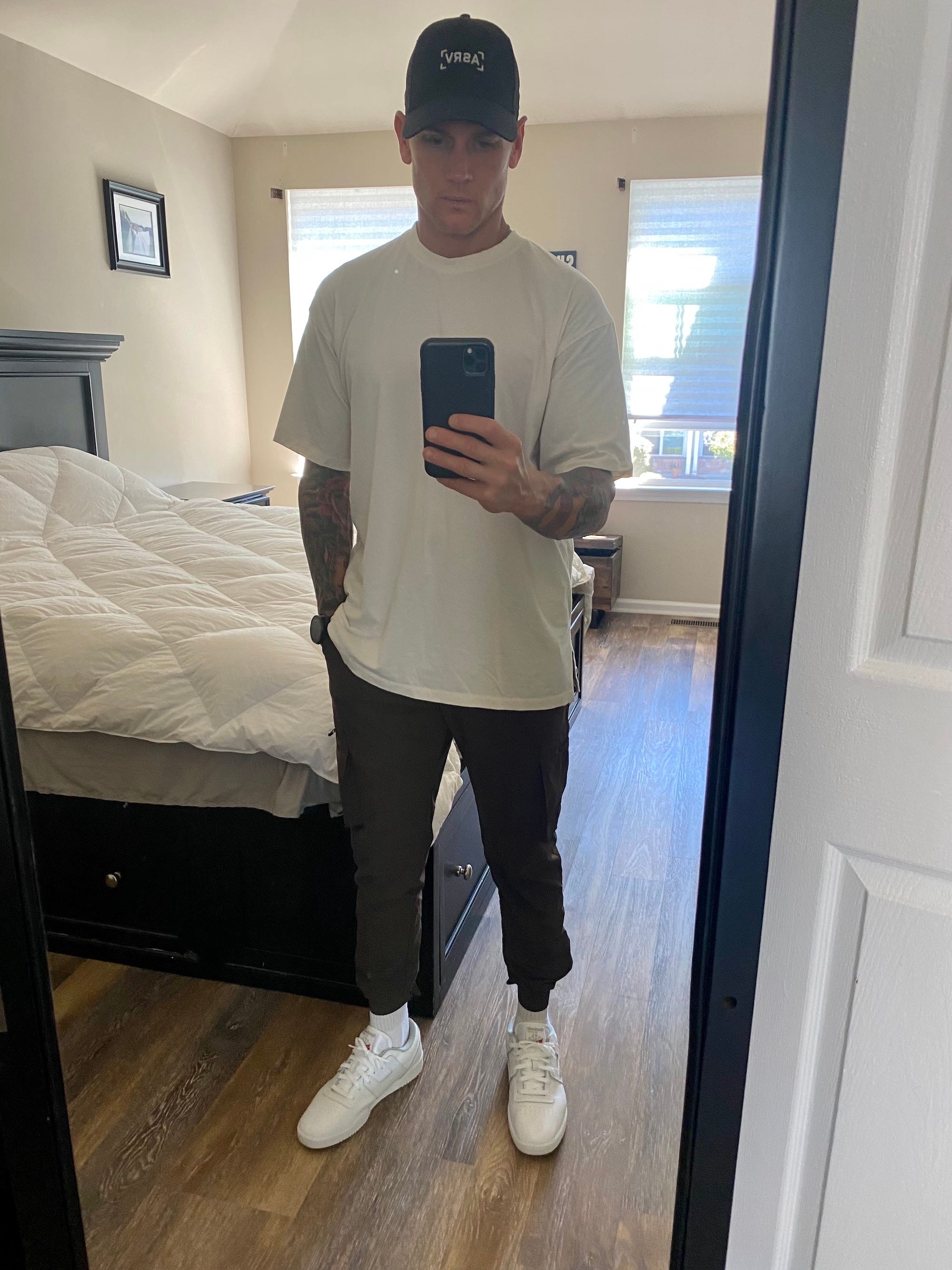 Coach Shack says: "I typically go to the grocery store and run errands on Saturday after my workout."
Outfit details:
Sunday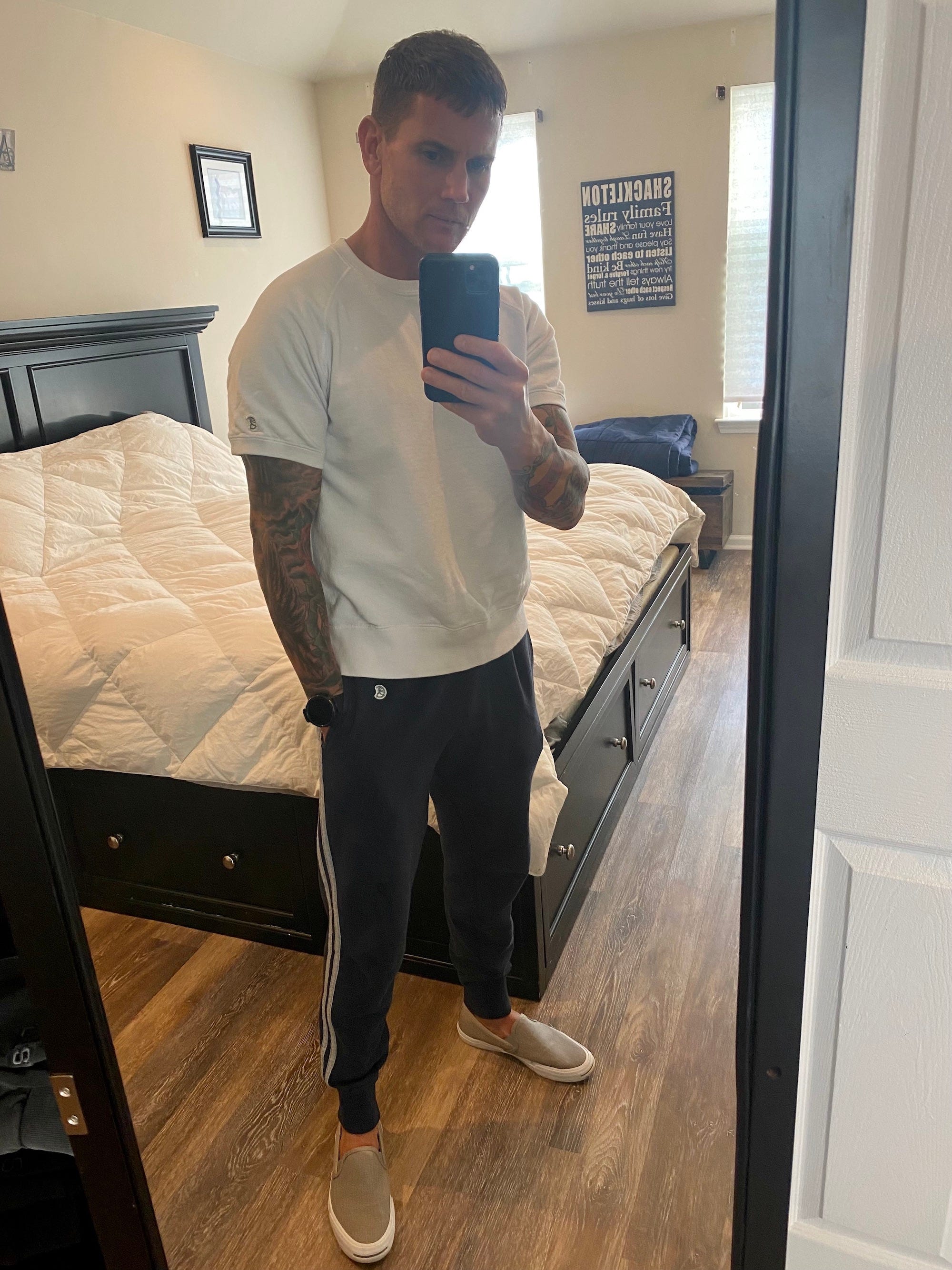 Coach Shack says: "Sunday's are my off days where I get to kick back and spend a lot of time with my family. Comfort is most important, which is why I went with the jersey tee, sweatpants and slip ons combo."
Outfit details:
I run Style Girlfriend, helping guys develop and grow their personal style, all from a friendly and supportive female perspective.