The Best Gifts Under $50 for Him: An #SGapproved Guide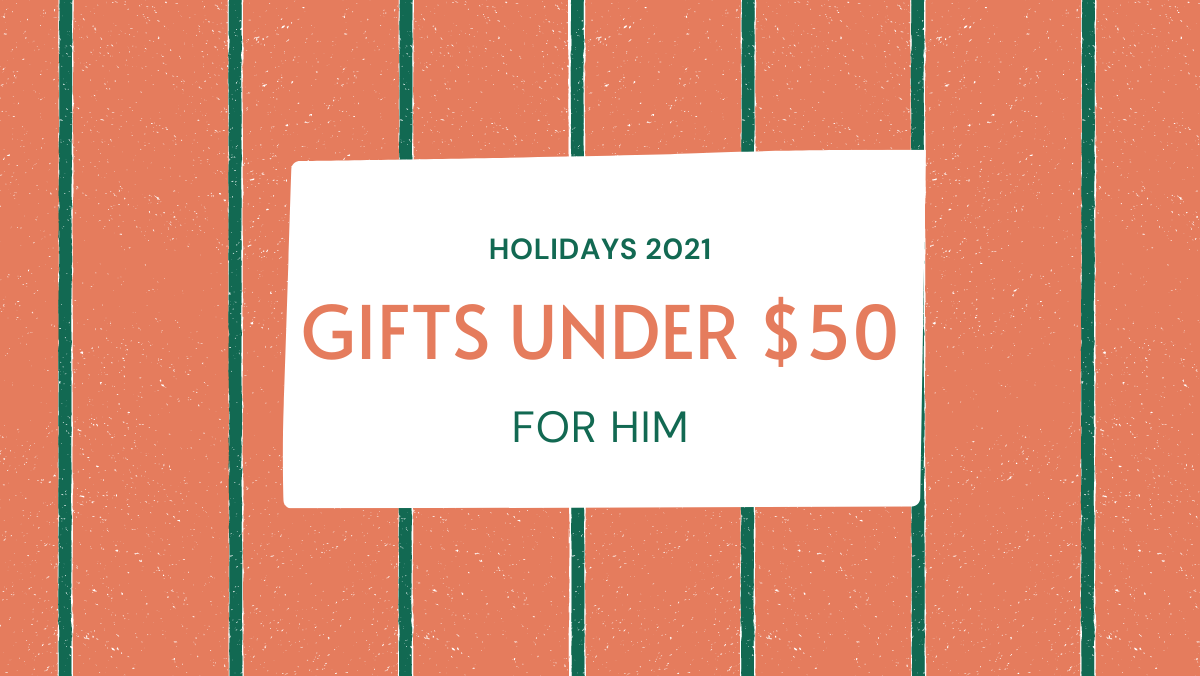 This year, we went heavy on cozy, at-home styles in our annual gift guides, like this list of the best gifts under $50 for him.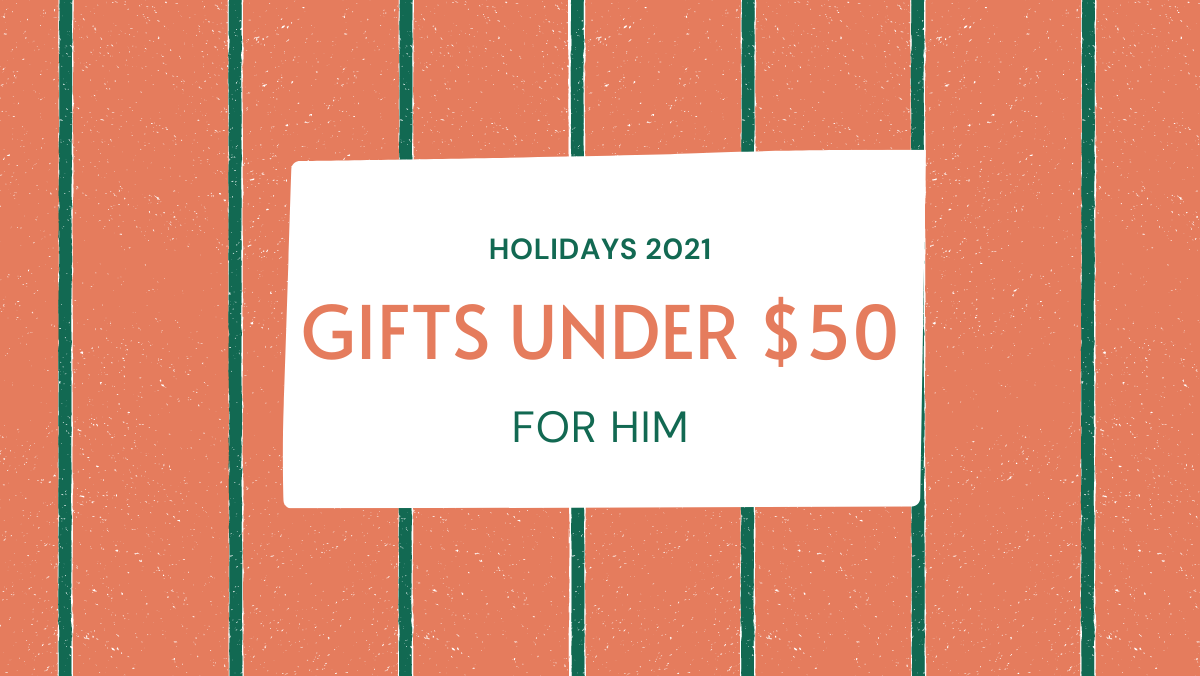 All items featured on Style Girlfriend are independently selected by our team. However, when you buy something through our retail links, we may earn an affiliate commission.
---
Below check out the #SGapproved men's gift guide under 50 dollars: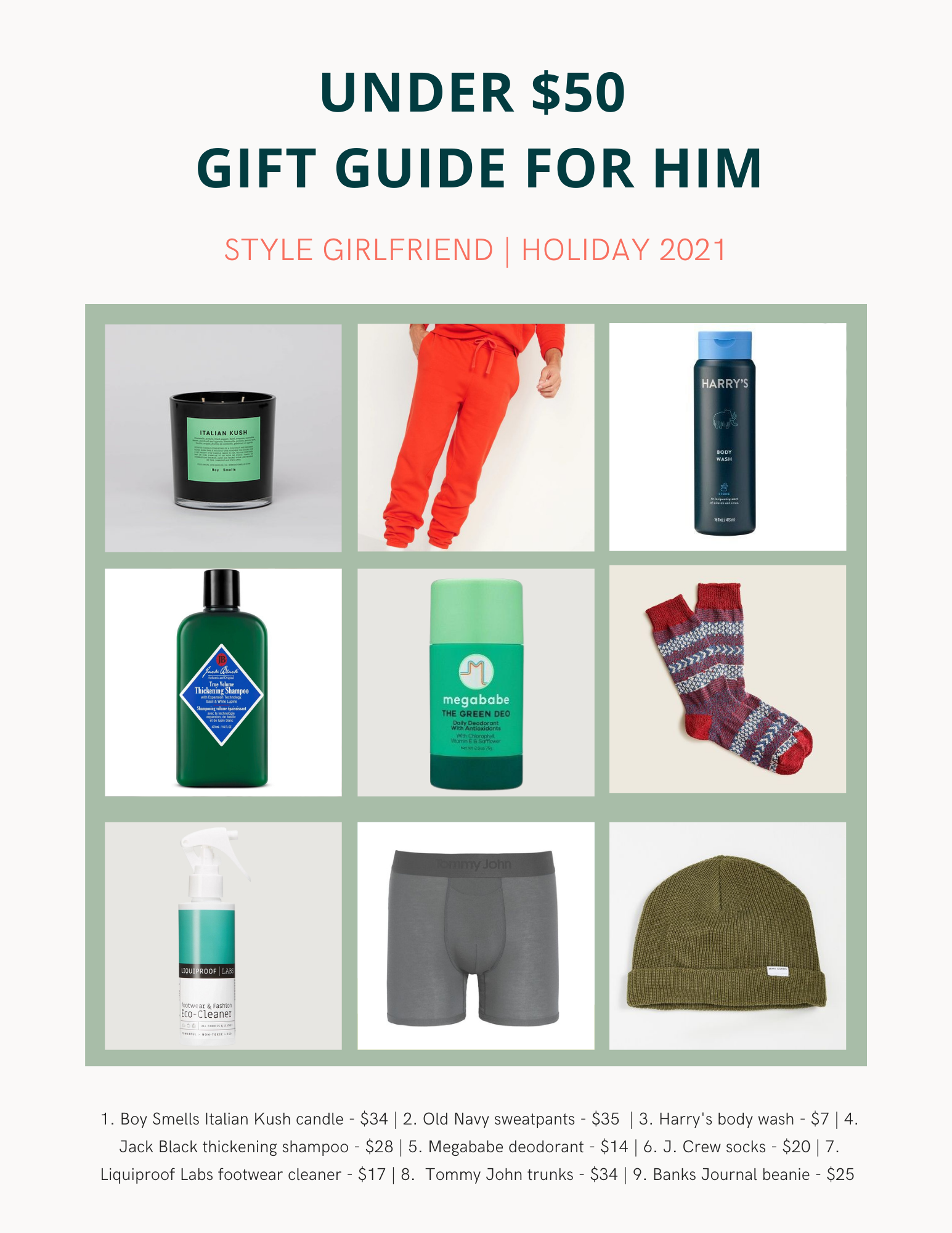 top row: left to right
1. Boy Smells 'Italian Kush' candle, $34 — A candle from the brand Boy Smells is always a good idea.
They're all good, but this holiday season, our team is loving the 'Italian Kush' scent to give as a gift.
2. Old Navy sweatpants, $35 — Add in the matching hoodie (also under $50!) for a complete set.
3. Harry's body wash, $7 — Great as a stocking stuffer, the body washes from Harry's all smell great, and you can pick them up on your next trip to Target.
Call that an easy holiday shopping win!
middle row: left to right
4. Jack Black thickening shampoo, $28 — "Fancy" grooming gifts tend to be a hit with guys because they're splurges he wouldn't necessarily treat himself to.
This luxe shampoo from Jack Black fits the bill.
5. Megababe 'The Green Deo' daily deodorant, $14 — Natural protection against B.O. made with odor-fighting, antioxidant-rich chlorophyll.
2. J.Crew Fair Isle socks, $20 — Unlike ties, socks are a mundane gift guys actually love to get.
Upgrade his ankle game with this stylish pair of Fair Isle socks from J.Crew.
bottom row: left to right
7. Liquiproof Labs footwear cleaners, $17 — For the sneakerhead.
8. Tommy John Second Skin trunks, $34 — When it comes to a Style Girlfriend men's gift guide under 50 dollars, the roundup isn't complete until there's a pair of really nice boxer briefs in the mix.
Like this pair of Second Skin trunks from Tommy John!
9. Banks Journal knit beanie, $25 — You can never go wrong with giving a beanie as a gift (don't forget the bow!).
***
Ready to breeze through your holiday shopping? Check out every #SGapproved gift guide in one place.
I run Style Girlfriend, helping guys develop and grow their personal style, all from a friendly and supportive female perspective.