Men's Wardrobe Essential: The Navy Blazer
A wardrobe hall of famer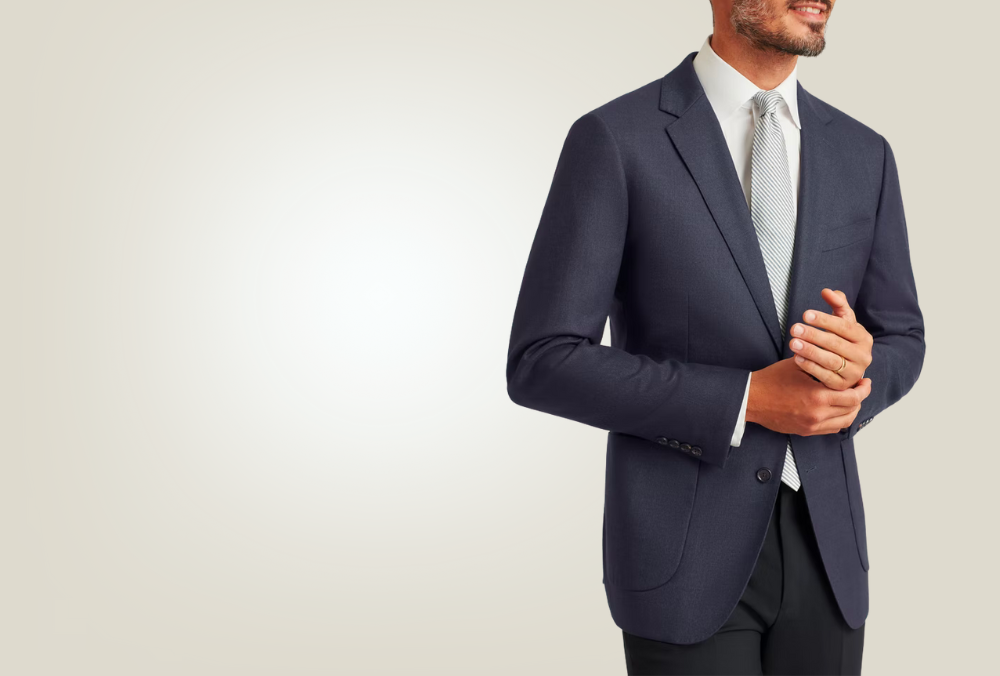 When a suit is too much and a sweater is too little, a good navy blazer always has your back. It's the perfect piece for firsts: first interview, first date, or first Fridays.
The funny thing is: a good navy blazer can be deceptively hard to find, unless you know what to look for.
In this guide we'll break down how to find one of the pieces that's going to work the hardest for you in your wardrobe. 
How To Wear

a Navy Blazer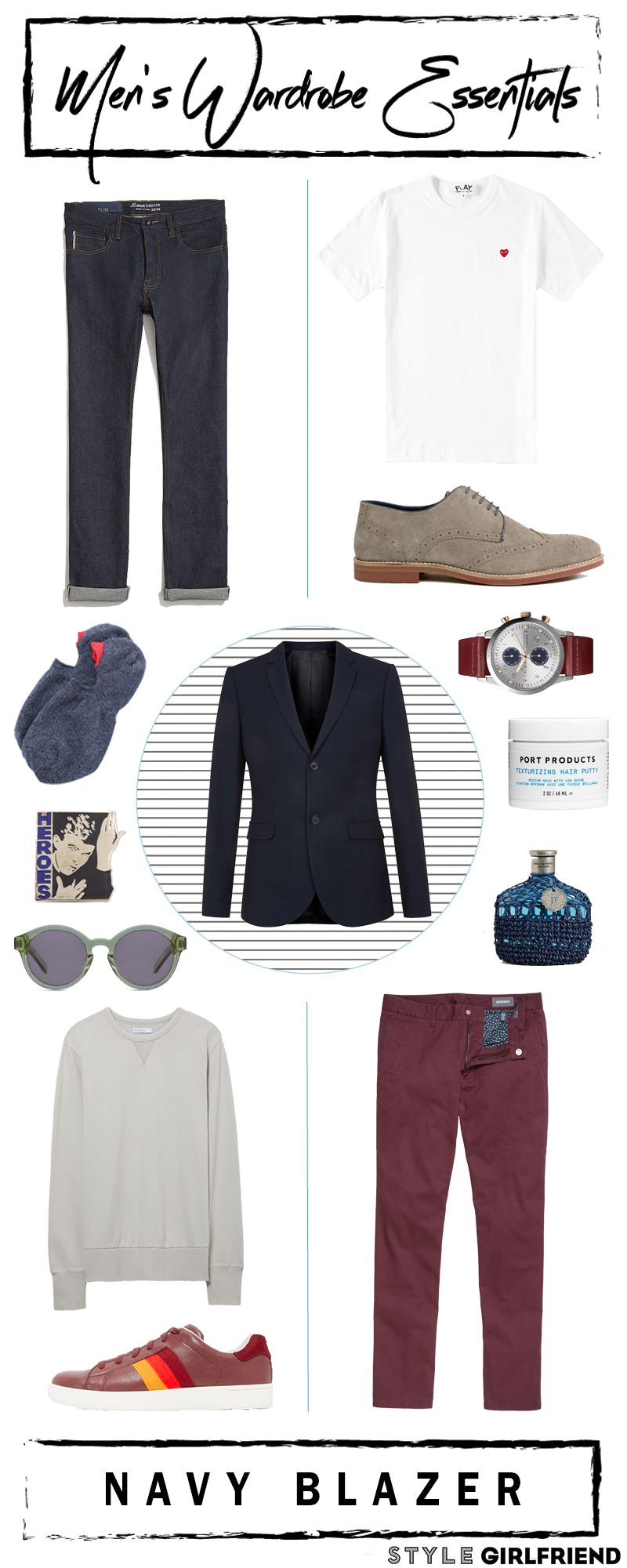 Shop #SGApproved Picks: 

The classic, prep stylings of navy blazers are well known but where the real fun comes is new casual looks.

Try rocking a navy blazer over a grey sweatshirt with jeans for a collegiate cool look. Or toss your blazer on with a white t-shirt and rolled chinos for a look thats a little bit business and a little bit party.
A good navy blazer can almost be treated like outerwear. With the right navy blazer, it will be hard not to wear it with everything.
How a blazer should fit
Your blazer should fit just as well as your suit jacket, with similar characteristics.
Make sure the shoulder fit in a close but comfortable way. You want the blazer tailored to the body so that it broadens your shoulders without being too tight.
The best test of a well tailored jacket is a smooth back.
If there's fabric puddling in the back of your jacket, it needs to be taken in. The sleeve length should fall where the thumb meets the wrist, and the jacket should cover your butt without falling more than an inch below it.
Why a navy blazer is a wardrobe essential for guys
It's different than suiting separates
Let's talk blazers v. suit jackets.
The differences between the two are subtle but important. First up? Texture. Blazers are made of fabrics with noticeably more texture and a bit more heft than their suit counterparts.
In a good year-round suit, you want a wool fresco. In a good navy blazer, you're looking for a wool hopsack.
The characteristics of hopsack are similar to a fresco, but more exaggerated. While still an open weave, a hopsack is going to have a coarser feel and a bit more of an uneven texture to it than a fresco.
This gives the blazer a touch more of a casual feel from a suit jacket. You want that breathability with a bit more durability as blazers tend accumulate wear miles faster than suit jackets.
A blazer is versatile 
The most versatile blazer is also the most classic, boasting a notch lapel, with a 2-button front. Look for a soft shoulder, which gives you the ability to easily dress it down. The body should fit close, but comfortable. Be sure the back of the jacket lays smooth – and that it covers your butt.
Now, with navy blazers a constant point of contention are the buttons, so let's talk about it. Traditionally a navy blazer with gold, nautical inspired buttons was the expectation.
For many guys, the gold buttons are a deal breaker, but the good news is they are an easy fix. If you don't mind metal buttons but prefer something more muted, try brass or pewter buttons. If the sight of metal altogether bothers you, dark brown horn buttons always look great on navy blazers. 
---
Are you caught up on all the men's wardrobe essentials? See our team's shopping tips for stocking your closet with dress pants, khaki chinos, and OCBD shirt. 
---