Outfit Inspiration: How to Wear Neutral Colors Without Looking Boring
Stand out in this subtle style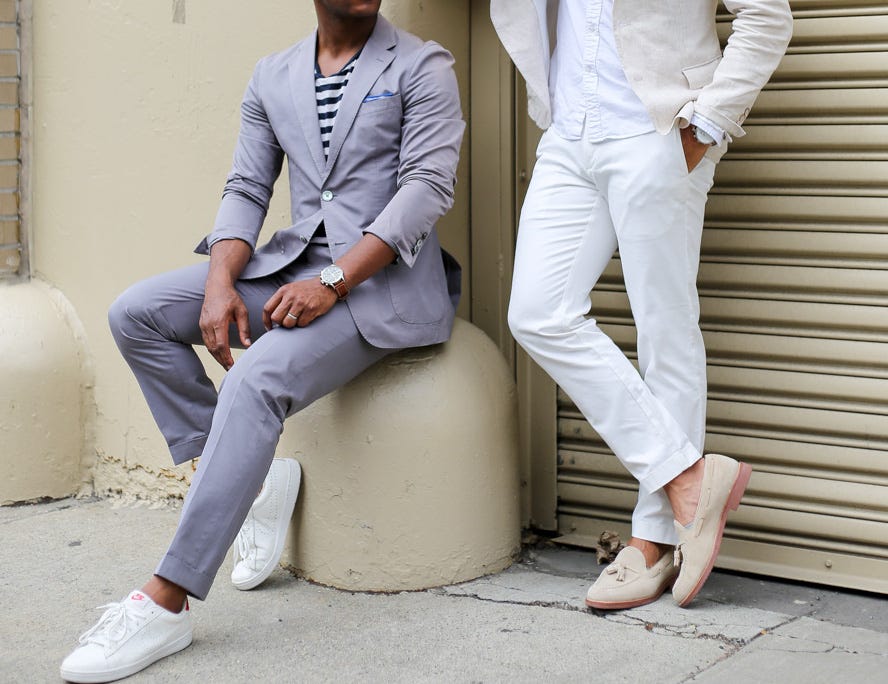 The other day, I was helping my brother pick out a new outfit for work. I was trying to push on him a bold patterned sport coat I thought was really sharp.
"I like it," he hedged, "But…it's really…I couldn't wear it that often."
Hmm, fair.
His diplomatic pushback reminded me that it's okay to keep your foundation pieces simple, especially when you're expecting them to do heavy lifting in your daily wardrobe rotation.
And that's true for both work and weekend wear. Don't be afraid to go for neutrals with your big ticket items to get the most bang for your buck. My brother and I wound up choosing a navy sport coat, grey dress pants, and a cool tie/pocket square combo that was a little more "fun" for a look that's all business with some visual interest in small (but key!) spots. When you're getting dressed, there's no shame playing it safe with neutrals, so long as you still know how to add some personal style.
Below, check out some outfit inspiration for how to wear neutral colors without looking boring: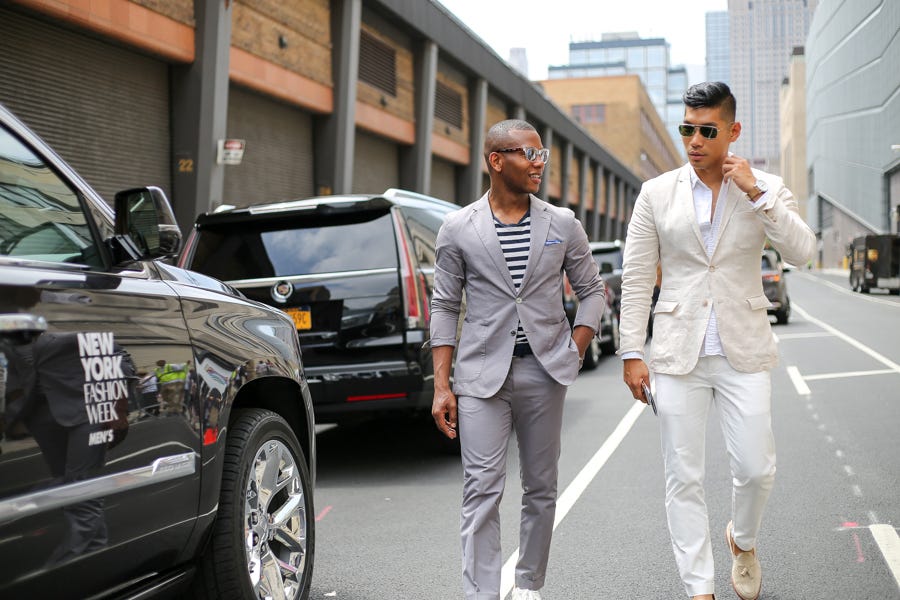 SG Says: See guys? Neutrals don't have to be boring! Peep that grey suit on Sabir of Men's Style Pro, and the similarly deceptively simple monochromatic off-white look on Leo from Levitate Style. On Sabir, the striped tee, pocket square peeking out, and white sneaks elevate his outfit to the next level, while Leo's tassel loafers and elegantly rumpled and rakish linen do the work for him.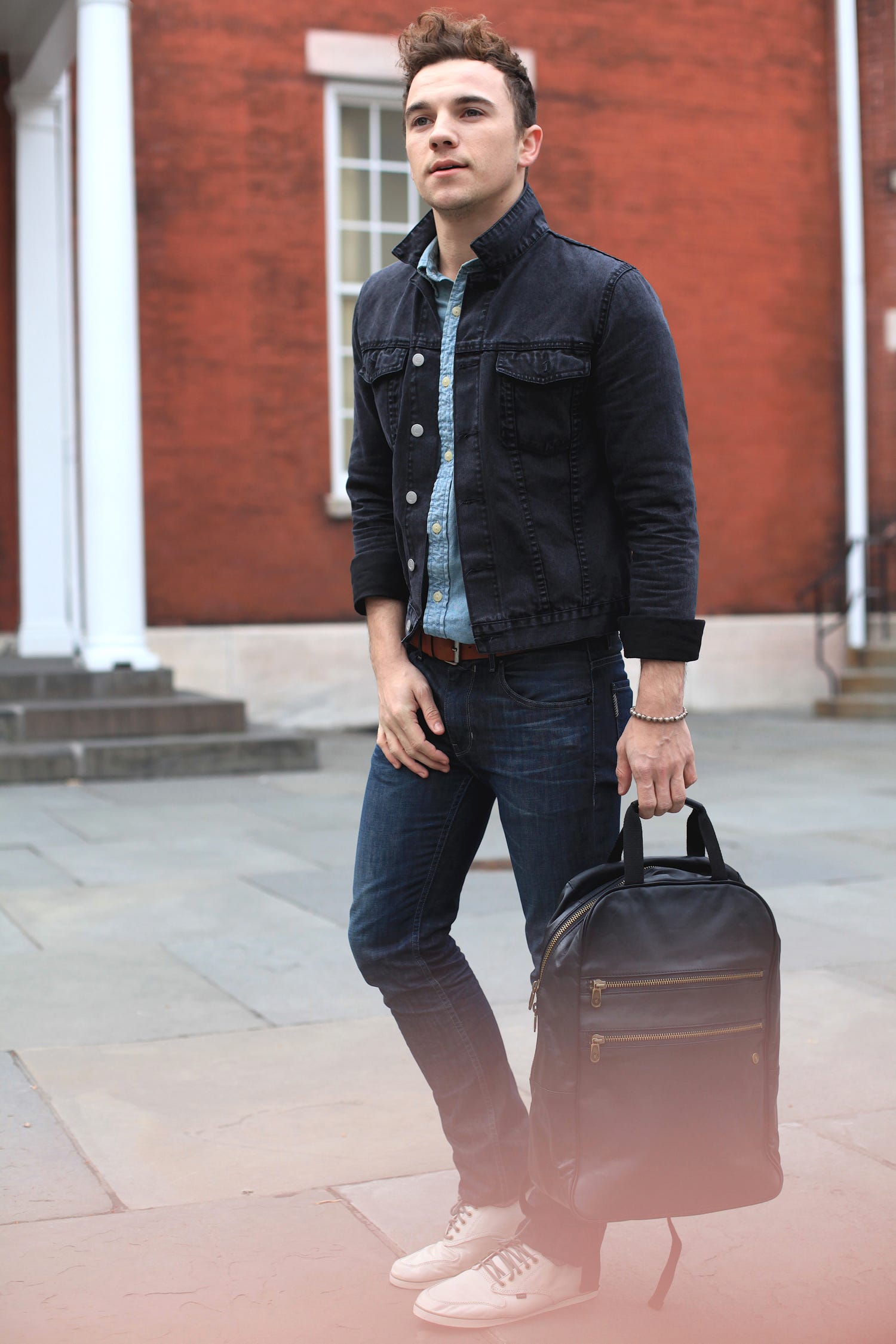 SG Says: In this case, what's interesting about an otherwise neutral look is the materials. Too many guys are afraid to wear a denim jacket period, but especially with jeans.
But you don't have to fear a "Canadian Tuxedo" vibe, so long as you keep the denims different washes, like Justin Livingston did here with a black jacket and dark blue jeans.
He even triples down with a chambray shirt…talk about style bonus points!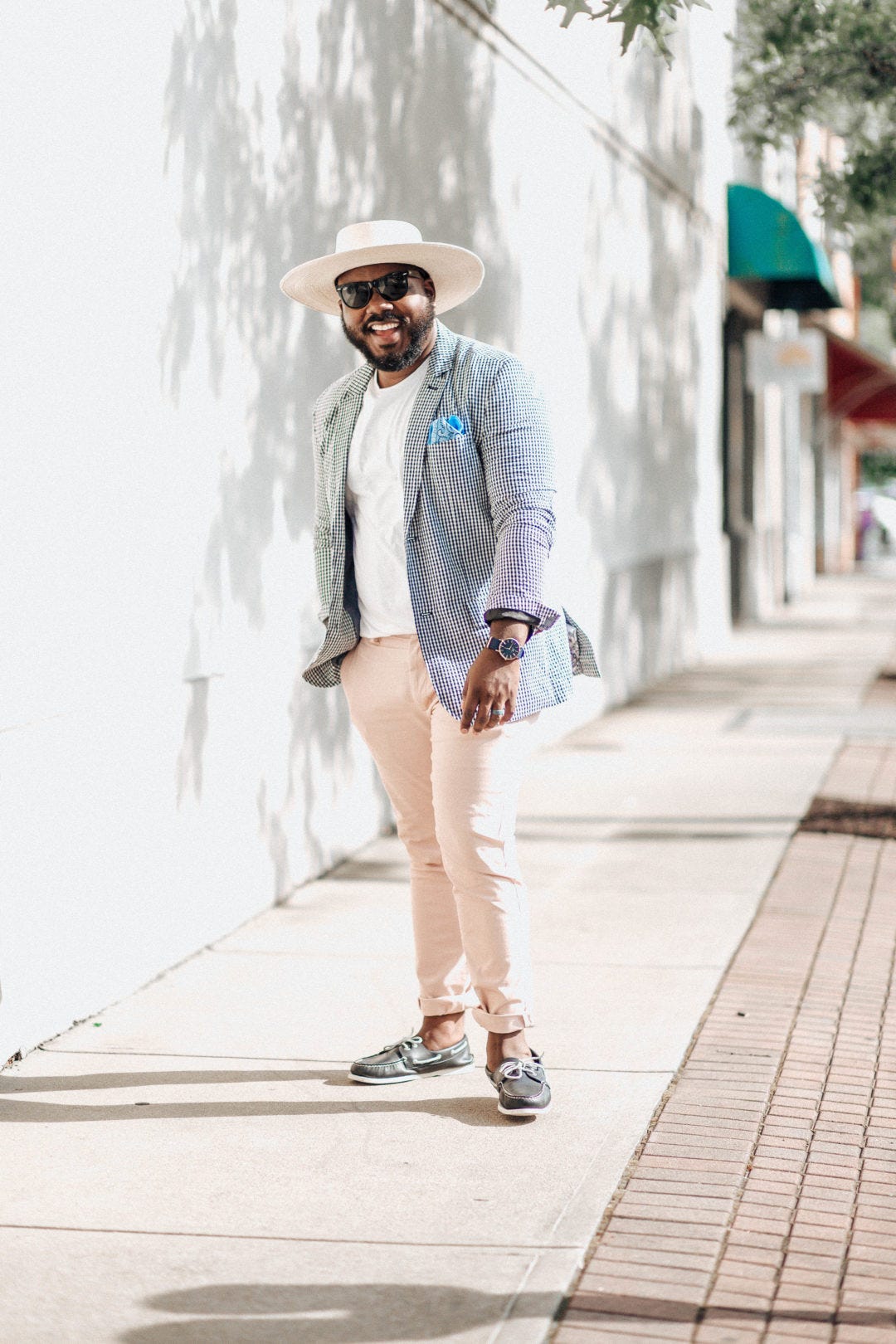 SG Says: "But Megan! He's wearing a bold jacket!" Sure, but that's my point. The rest of the look is neutral, letting the unstructured blazer in a bold gingham really pop. The rest? Totally neutral? White t-shirt? Neutral. Khaki-hued chinos? Neutral. Even the navy boat shoes count as a "blend into the background" piece in this look.
// Shop #SGapproved neutral colors picks //

TELL ME:
HOW DO YOU WEAR NEUTRALS WITHOUT LOOKING BORING?