Reader Question: What to Buy for My Wife's Birthday?
Thoughtful ideas for the Lady in your Life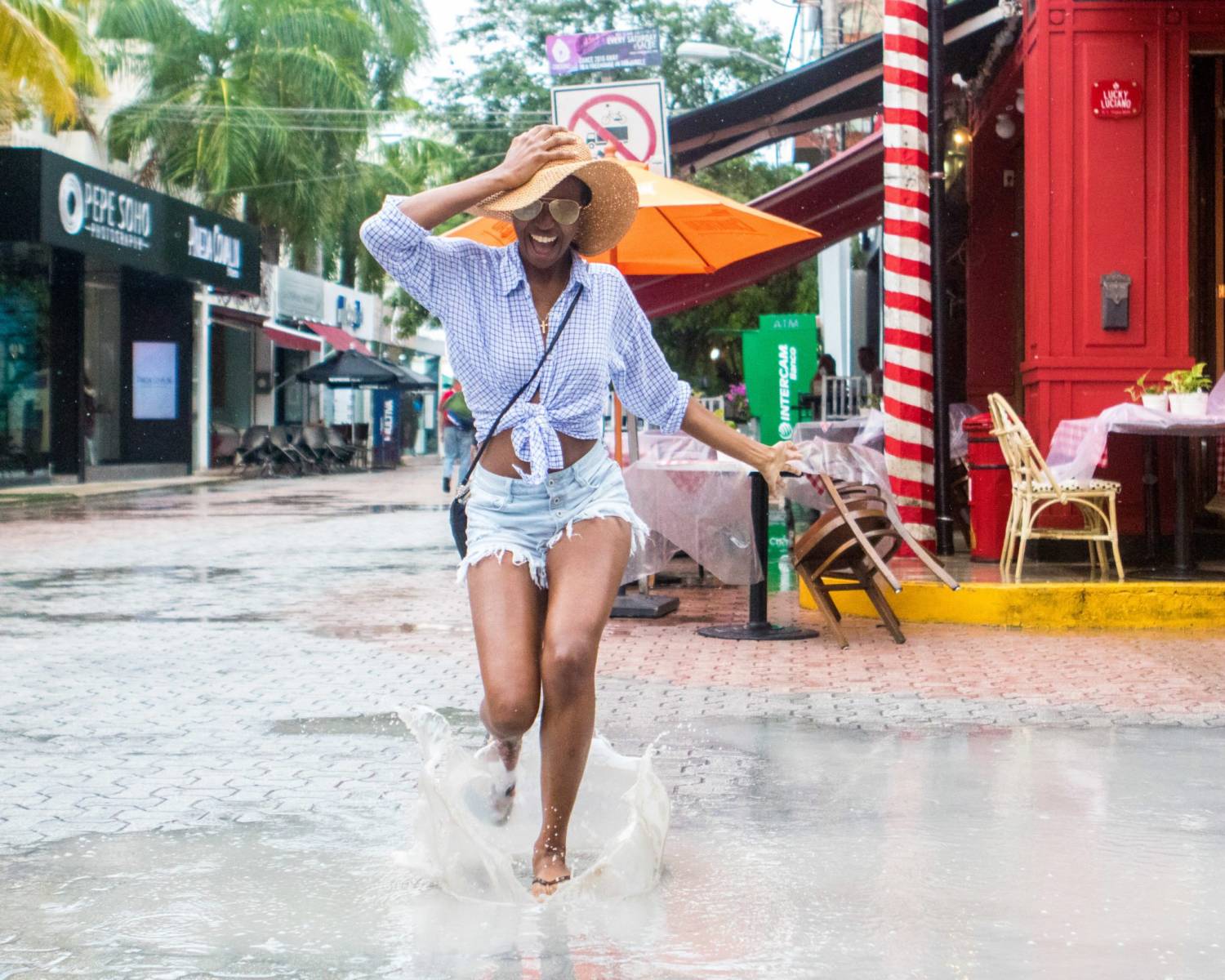 A reader asks:
My wife is turning 38 in early November, and I want to get her some jewelry, which she never wears. Neither her style nor her personality are particularly amenable to flash, so I was thinking I'd seen several women wearing those chunky necklaces (are they sort of 1960s?  I don't know) and thought I might get her one of those.  They also seem like they might withstand the two little kids who want her to pick them up as soon as she gets home from work.
Any ideas on where to get them?  Or am I barking up the wrong tree style-wise?  For reference, when she has time to shop, she seems to like Anthropologie dresses, and J. Crew work clothes, and weekends find her mostly in a dress or jeans. 
(And yes, I'm also taking her away for the weekend.)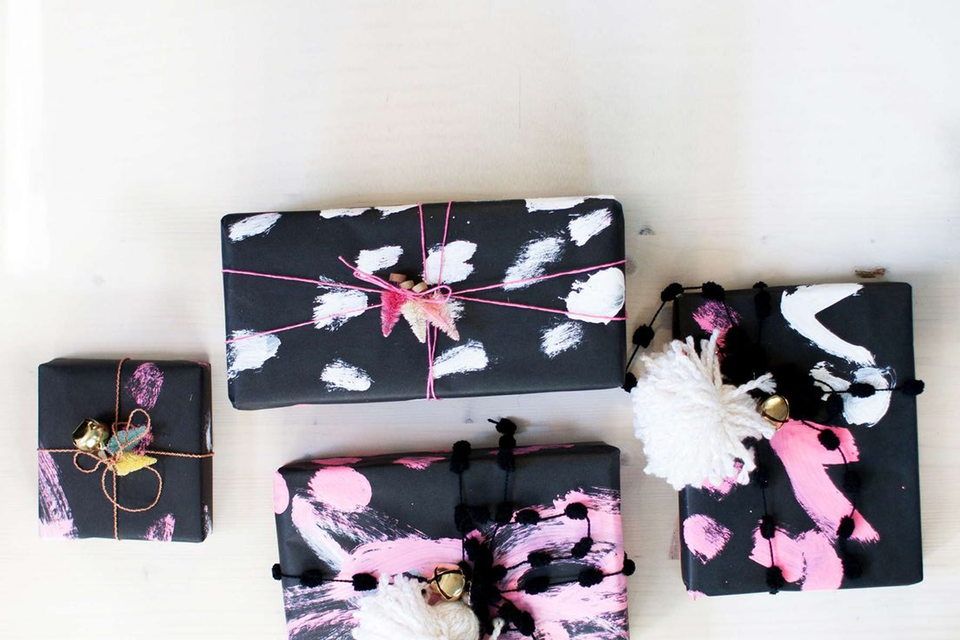 First off, I love the addendum. YES, MEGAN, I'M ALSO TREATING HER TO A WEEKEND AWAY FROM OUR ADORABLE YET THOROUGHLY EXHUASTING CHILDREN. I'M NOT *JUST* GETTING HER A NECKLACE. Good job. Good husband.
Now…
You say she never wears jewelry, so why would you get her jewelry? Especially jewelry as flashy as a large, attention-grabbing, neck-straining chunky necklace?
If you liked football—were in a fantasy league, wore the jersey of your favorite player every Sunday during the games you watch religiously, and had never so much as mentioned your hometown baseball team—how would you feel if you unwrapped a shiny new baseball mitt from your love on your birthday, waiting to be broken in?
When you looked at her expectant face, and had to answer the question, "Well? Do you like it?" what would you say? You'd want to say, "Why on earth would you get me this?" You'd think, "Dear god, she doesn't know me at all!"
But what you will say is "I love it, honey, thank you" and give her a sweet kiss before burying it on a high shelf in the garage. Then you'd get back to your football game.
Obviously I can tell your heart is in the right place, but my point is…don't get your wife a baseball mitt if she doesn't like baseball, and don't get her chunky jewelry if she doesn't wear chunky jewelry.
I understand the desire to set yourself apart on occasions like your wife's birthday. You want to show her how special you think she is. How she deserves the moon, but you can't buy the moon at the mall or on Amazon, so you went wth Plan B. This is a good, thoughtful impulse.
When it comes to gifts, the goal is to marry fashion and function. Get her something she wouldn't splurge on for herself, but would absolutely use and cherish.
How about upgrading an item she already has? The benefits are two-fold. A), You'll know she'd use it (whatever"it"is), and B) with grubby-handed kids—no judgment on your parenting, all kids have grubby hands—that item is sue to be in desperate need of a refresh.
For example: are her car mats disgusting? Every parent I know has disgusting car mats. No amount of 409 spray or professional detailing will fix it. How about swapping in shiny new car mats? Is it sexy? No. Is it romantic as hell? You bet.
If you're looking for something a little less Home Depot and a little more Nordstrom…does she lug her entire life, and the lives of the entire family, in a shoulder bag? How about a new bag in a similar style—again, we're not trying to change who she is fundamentally, just trying to be thoughtful and additive.
If you must get her jewelry, think small. Studs that are less likely to be pulled out of ears. A ring that can slide onto her ring finger alongside her wedding band, one that isn't a flashy size kids want to grab.
Or how about something CBD-infused to enjoy together after the kids head to bed? Hey, it's 2018, and adult substances without a hangover the next day are the new black!
Moreover, this birthday isn't until November, which leaves you plenty of time to put your ear to the ground and start listening for hints. Not saying us ladies are constantly doling out a laundry list of STUFF WE WANT. Rather, we're generally pretty communicative and if you listen, you'll probably pick up on a litany of things that men (ever the fixers!), could help, y'know, fix.
And yes, that could mean you present her with a handmade book of "I will take the kids for an hour while you go get a pedicure—no questions asked. Yes, even if I'm watching football" coupons. Don't worry; it's still a present if you pay for the pedicures.
Gifts are meant to bring joy to the recipient, to make their life easier, or more enjoyable, or more beautiful in some way. Lean into who the person is and amplify them; this isn't the time to try to turn that person into a totally different person. Actually, there's literally never a time for that except for olden time-y movies, and if you watch those now you'll realize they're hella problematic.
Enjoy the weekend away (good one, by the way!), and let us know what she thinks of your gift!
// #SGapproved Thoughtful Gift Ideas for Wives //

TELL ME:
WHAT'S THE BEST GIFT YOU'VE EVER RECEIVED FROM A SIGNIFICANT OTHER AND WHAT MADE IT SO GREAT?
(feature image: Nappy)