Style Girlfriend Community Spotlight: Zac from Oxford
This Brit gets it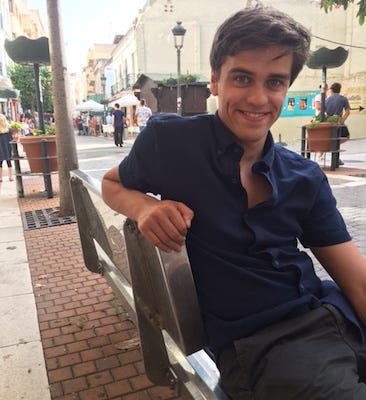 Time for another installment of our Style Girlfriend community spotlight series!
You guys know, it's you—the SG community!—who are the lifeblood of Style Girlfriend. Without all of you showing up here every day to check out what's new, shop our picks, and even work with us on updating your wardrobe, all of us here on Team SG would just be shouting "HOW ABOUT TRYING SOME CHINOS?!" into an empty void.
This series shines a spotlight on a few of our most loyal followers, the ride or die guys mixing it up in the comments every day, chatting us up on Twitter, and even getting their text on with our free, on-demand service. Who knows, maybe next we'll be profiling you!*
*Unless you never comment, tweet at us or leave messages on Facebook, because then we don't know that you exist
Below, a Style Girlfriend community spotlight on Zac: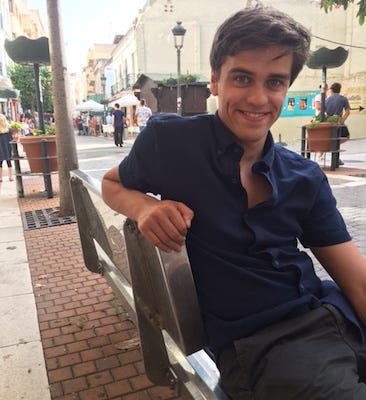 Name, age, occupation, and location
Zac Silk, 22, university student, Oxford
When did you first discover Style Girlfriend?
I first discovered Style Girlfriend in 2015 with an article about Levi's distressed denim.
When was your "aha" moment about the importance of personal style?
My "aha" moment with personal style must have started when I was young. I was exposed to some really nice brands growing up. I guess I got a taste for luxury early in life. I grew out of those clothes, but I can now see the value in saving up for brands like Ralph Lauren and Tommy Hilfiger. So that "aha" moment prepared me to save up for a closet of things I love, and that I've grown up living in.
What does dressing well mean to you?
Like Tom Ford said: "Dressing well is a form of good manners."
Dressing well to me though just means that I care about the people around me and want to dress appropriately for adult life. It's something I take great pride and time in, so it makes me even happier when others around me notice.
What was your first "million bucks moment"?
My first million bucks moment has to be getting the perfect pair of Vilebrequin swim shorts. With a seahorse and floral pattern, I've been wearing them for at least 5 years and they get better year after year. The lining on the inside is shot, and the elastic drawstrings are fraying but they're perfect.
Quick Hits
Favorite "splurge" clothing brand?
J Crew! As a Brit, we only have 1 J Crew in the entire country so whenever I go there I plan out what I'm going to buy.
On a recent trip to New York, I spent a good few hours checking the sale rack for last minute deals. It's also where I got my first shawl collar cardigan from, which I wear as much as possible.
Go-to "steal" clothing brand?
Whenever I'm low on tees or oxfords I go to Gap. Their price to quality is perfect for a broke college student.
Grooming product you can't live without?
Degree deodorant. In particular, for the hot weather, it's a life saver. The black and white which saves all my white tees.
The oldest piece of clothing you have in your closet?
Probably my leather jacket. I wear it to death and it just looks better. However, I am looking at one from All Saints as Joseph loves his from there.
Night in or a night out?
Night in, a good movie or tv show and that's the perfect night for me.
Signature drink?
I don't drink alcohol so I'd have to say a coffee, specifically cappuccinos, (I love the chocolate on top) It helps get me through long study sessions.
First celebrity crush?
Cobie Smolders. Ever since watching How I Met your Mother I was smitten with her.
Summer wardrobe staple?
Espadrilles! Ever since picking up a pair of Toms from the airport I haven't taken them off this holiday.
Celebrity style inspiration?
Jeff Goldblum. How that guy can rock a leather biker and sneakers! It inspires me to be that cool. His accessible style is something I'm trying to emulate. Buy less and love more.
***
P.S. Are you still waiting for your own style upgrade-prompted epiphany? Then allow us to loudly toot the horn of shopping with Team SG! Honk honk, it's the best!
Let us rescue you from shopping fatigue and sartorial apathy. Work with us to style upgrade ya, and we promise you'll get a promotion at your job…No just kidding. We obviously can't promise that. But we can promise the kind of personal attention and care that will make you feel like the best version of the awesome guy you already are! If you're ready for a lewk to change your life, or simply jump right to the end of the shopping process, give us a shout.
> Want to get in touch with Team SG? You can always tweet at us or slide into our Instagram DMs!