What He Wore: Ryan Krasnoo
where sports stats meet personal style
Ryan Krasnoo is a man of many interests. His day job – managing digital content for the Seattle Sounders, and before that as an associate producer for Sports Illustrated online – wouldn't suggest an intense interest in fashion but hey, we're living in a post-Queer Eye world!
Guys can be into player stats and personal style.
His menswear-focused Instagram account, @krazscloset shows that working in sports doesn't resign you to an extreme of athletes' sweats OR sportscasters' suits.
We asked Ryan to document a week's worth of looks at the tail end of a very hot summer, and he happily obliged. Below, how to do casual office style in…well, style.
A week with the ever-stylish Ryan Krasnoo
MONDAY
Shirt: Uniqlo | Pants: J. Crew | Shoes: Allen Edmonds
"I work in an office with a pretty relaxed dress code, but I still take pride in looking professional. I wear shirts and ties most of the year, but when it gets too hot in the summer, I swap them for a nice patterned polo, a pair of slim chinos and some leather loafers. It makes me feel presentable and polished, while simultaneously beating the heat."
TUESDAY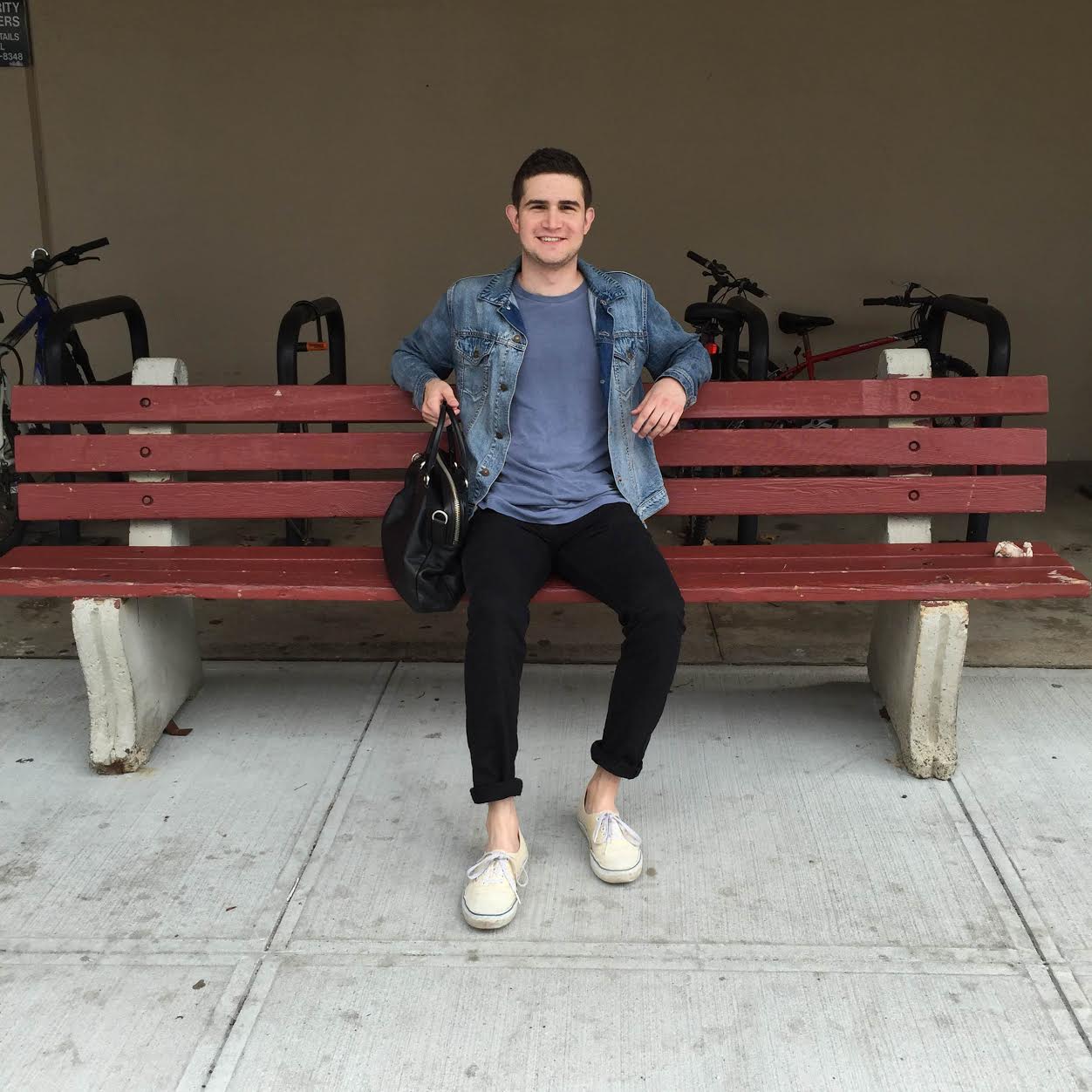 Shirt: John Elliot | Jacket: H&M | Jeans: AllSaints | Shoes: Vans
"Summer is a great time for light layers that you can toss on in the office when the AC is blasting or for heading to after-work happy hour. I love mixing denim washes because it creates a nice silhouette without looking like you're trying too hard. It's an easy look that every guy can pull off."
WEDNESDAY
Shirt: A.P.C. | Jeans: Rag & Bone | Shoes: Common Projects
"I'm a huge coffee drinker, and I like my coffee like I like my outfits: simple. I'm a fan of high-quality and well-fitting garments that are versatile and timeless. A heather gray T-shirt, some darkwashed jeans and white sneakers make me feel put-together, not sloppy, while still dressing down."
THURSDAY
Shirt: AllSaints | Jeans: AllSaints | Shoes: Common Projects | Sunglasses: Ray-Ban
"My style is so dichotomous. As much as I love getting dressed up, I've always been a bit of a punk at heart in the way Steve McQueen and James Dean were. When I'm strolling through Brooklyn, you can almost always find me in a slouchy T-shirt, a pair of black jeans, Chelsea boots, and some throwback sunglasses."
FRIDAY
Shirt: J. Crew | Jeans: J. Crew | Shoes: Allen Edmonds
"I was never really into white jeans, but once I got this pair from J. Crew, they've been my go-to for the warmer months. I get such a French Riviera vibe from them, especially when paired with a short-sleeved chambray shirt and some loafers. It's the perfect outfit for grabbing dinner and drinks in the Village on a summer Friday."