Save or Splurge: Men's Work Wardrobe
Invest in feeling your best
Here's the good news: Your work wardrobe can fluctuate far less than each season's temperatures when you're building off a set of basics that won't crack under pressure. You may have to swap in thick, wool suits in the winter, breathable and blended in the summer. But either way, you'll be reaching for staples to layer with your seasonal favorites because a bright OCBD looks just as good under a cashmere sweater and wool topcoat as it does with a linen blend khaki suit.
Ready for even more good news? Stylish basics don't have to bust your wardrobe budget. Scroll through our hit list of the pieces to consider an investment and add to your savings, then share your favorite work wardrobe savings tricks in the comments below.
Maximizing men's work wardrobe:

The only thing better than a (non-square toe) handsome dress shoe is a budget-friendly (non-square toe) handsome dress shoe. Amirite? Look for classic brands like Johnston & Murphy, Clarks, and Timberland for updated styles at prices that may encourage widening your shoe collection by more than few pairs.
Of course, if you're ready to make an investment in your footwear, there's plenty of options out there for you. Consider classic American brands like Allen Edmonds for an ~ahem~ step up.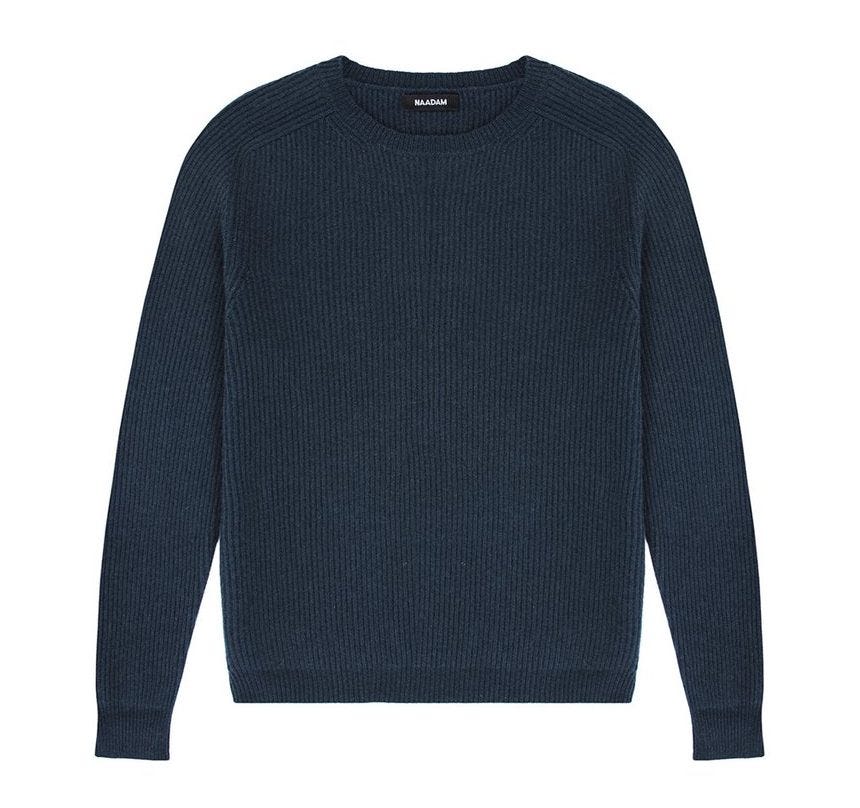 Talk about some hands-on compliments coming your way. Investing in a cashmere sweater is a simple way to add a touch of luxury to your cold weather wardrobe without having to buy a new piece each season. One note of caution: Lend it to your lady with caution because you might not get it back. Cough, cough.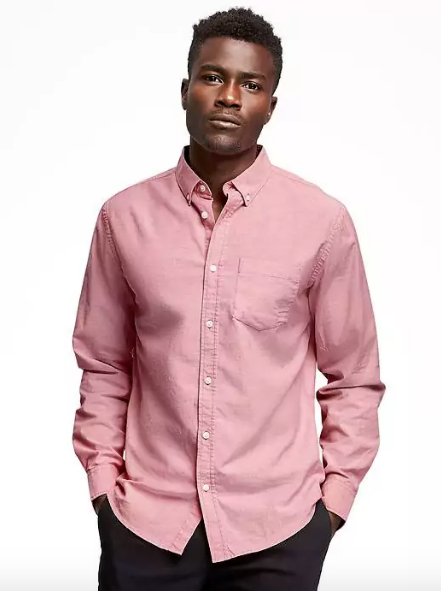 Time to get playful. If you're in the market to try a new style on for size, an OCBD is a great place to start. Trade your classic light blue or white button down (risk free!) for a shirt with a little extra personality.
Trust us, it's an attention-grabbing choice that won't detract from your professional appearance.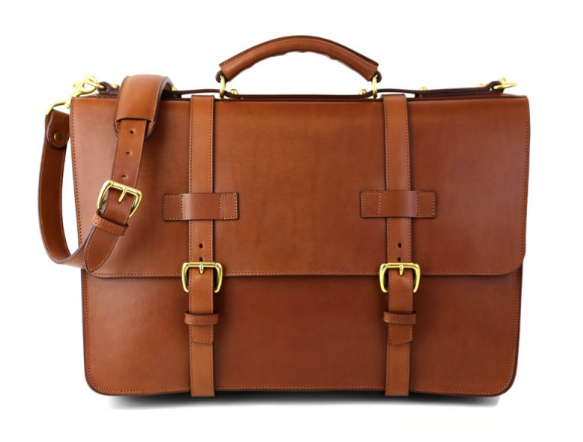 This American-based brand has made its way into the Oval Office and is a leader in heirloom-quality bags with a distinct focus on craftsmanship. High quality (ahem, real) leather will show even more character with age, while remaining sturdy enough to use for years to come.
Meaning: It's an investment you'll be able to pass down for generations.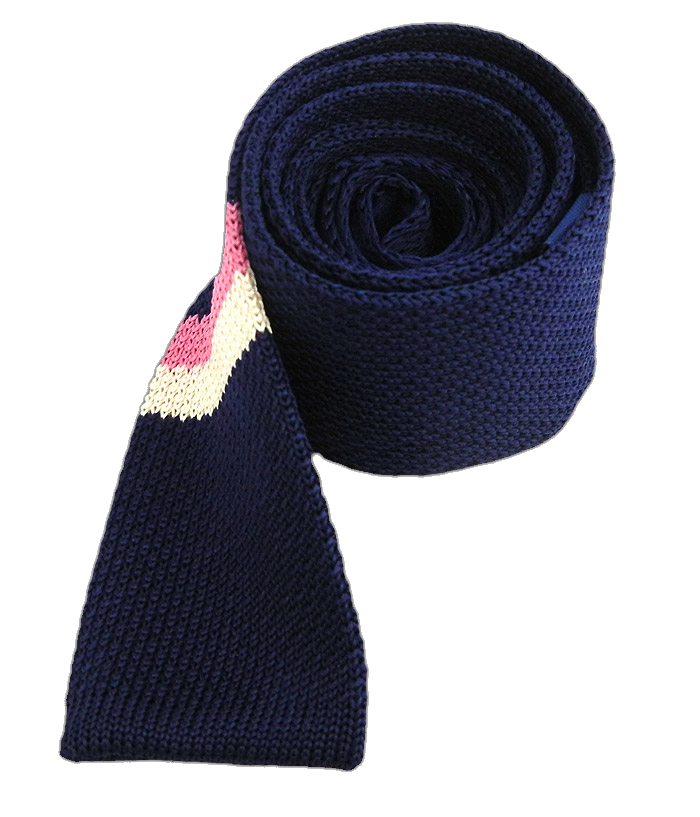 There's no doubt about it: We love a man in knit (ties, sweaters, the works). Lucky for all of us, they look just as good to your clothing budget at an airtight price and high quality design. While knit itself makes a statement, you can't go wrong with a modern color-blocked stripe in contrasting hues.

Below, a comprehensive list of pros and cons to consider when mulling over a made-to-measure dress shirt purchase:
Pros
In-tact elbows. When you're shirt is perfectly fitted, you'll avoid any midday elbow blow-outs while at the office.
No excess fabric. You won't have to worry about a billowy blouse silhouette or feeling uncomfortable with your shirt tucked.
Details, details, details. It's like Build-A-Bear (y'know…like the toy shop in the mall), except for slick dress shirts. You can customize everything from collar style to embroidered initials.
Cons
You'll be hard-pressed to return to off-the-rack styles. You've been warned…

Tired of chinos? Good, we're not either. Coming off of No Jeans January, chinos saw a lot of action from business casual outfits to dressed up date night looks – and we love it all.
Whether you're graduating from khakis to a tough of color or want to expand your wheelhouse to a few more hues, chinos are a sweet spot for savings. Brands like Jack Threads, Uniqlo, J.Crew Outlet, and Old Navy have a wide selection to choose from, while looking just as polished as their more pricey counterparts.

Daily grooming routine kit: Aesop, $120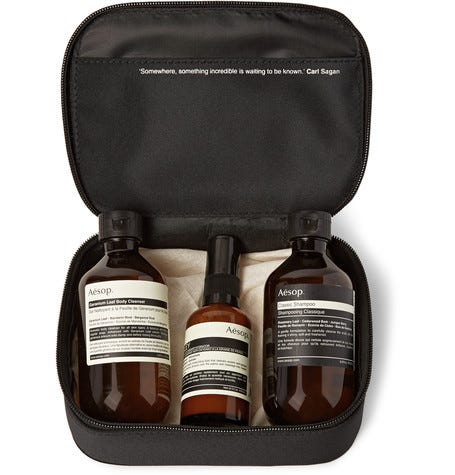 It's always a good idea to put your best face forward, especially when your day is full of face-to-face meetings. Here at SG HQ, we're leading the charge on investing a grooming routine that helps you to feel your best. While there's plenty of room to save when it comes to your SPF and haircare products, we're on board with splurging when it comes to simplifying your skincare routine. Look for a set that has an inclusive product line, and take the guesswork out of grooming each day.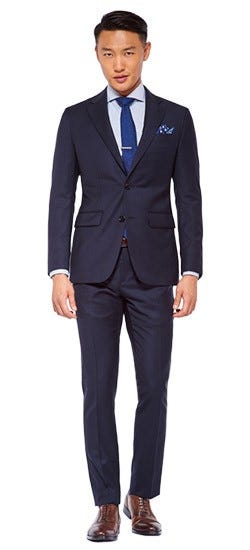 It's time. The dapper suited wildcard. We'll level with you: Dropping a few hundo on a made-t0-measure, customized suit is not exactly a clearcut savings move. But neither is presenting yourself in an ill-fitting suit that has to go through innumerable rounds of tailoring, right? Brands like Indochino make it affordable to create a suit that matches your personal style and your wallet – without all of the hard work.
TELL ME:
WHERE DO YOU SAVE OR SPLURGE IN YOUR WINTER WORK WARDROBE?