Shopping Roundup: 20 Pants for Fall and Winter
From casual twill to dress trousers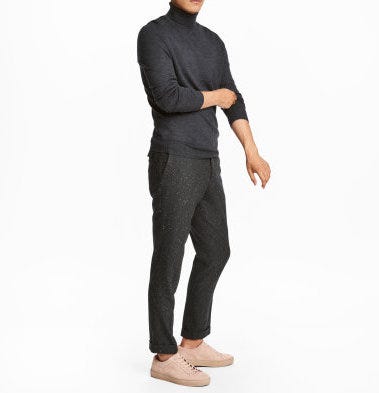 Look, are fall pants as fun to talk about as fall jackets? No, of course not. Or sweaters? Don't be ridiculous. Pants remind us of how big our butts are, and how we probably didn't need that second piece of pizza last night, and how we wish our legs were longer so we didn't have to get every single pair of jeans we buy hemmed before we can wear them.
Or maybe that's just me, and you l-o-o-o-o-ve wriggling into pair after pair of pants when shopping, and the variety of swapping out twill 5-pocket pants one day for dress pants the next, and chino joggers the day after that. 
At the end of the day, unless you're Donald Duck (and if you are, hiiiiiiiiiiiiii!), you need to wear pants, like, most days. So we rounded up a few of our favorites for fall, from office formal to weekend warrior-casual.
Below, 20 fall pants for guys: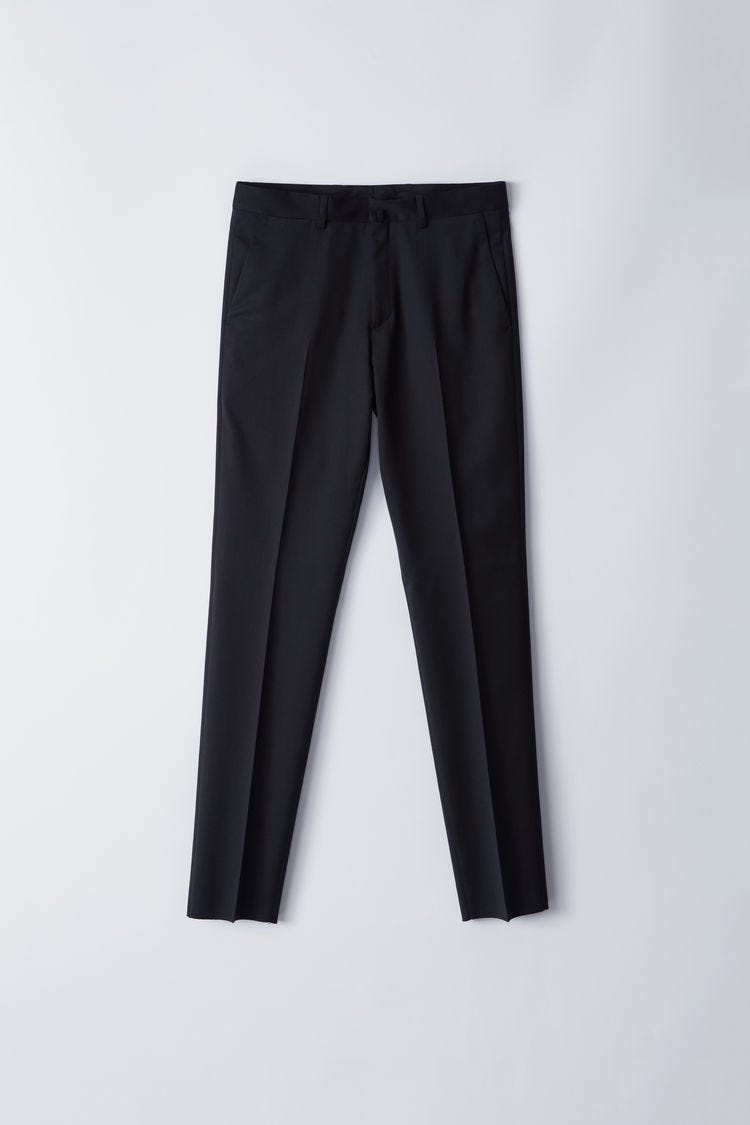 Wear it well: These tailored and unhemmed trousers are the ultimate streetwear pant for a working man in the city. Yes, they're expensive; they're also really well-made, so unless you size out of them, you'll have them basically forever.

Wear it well: For the guy who's not so shy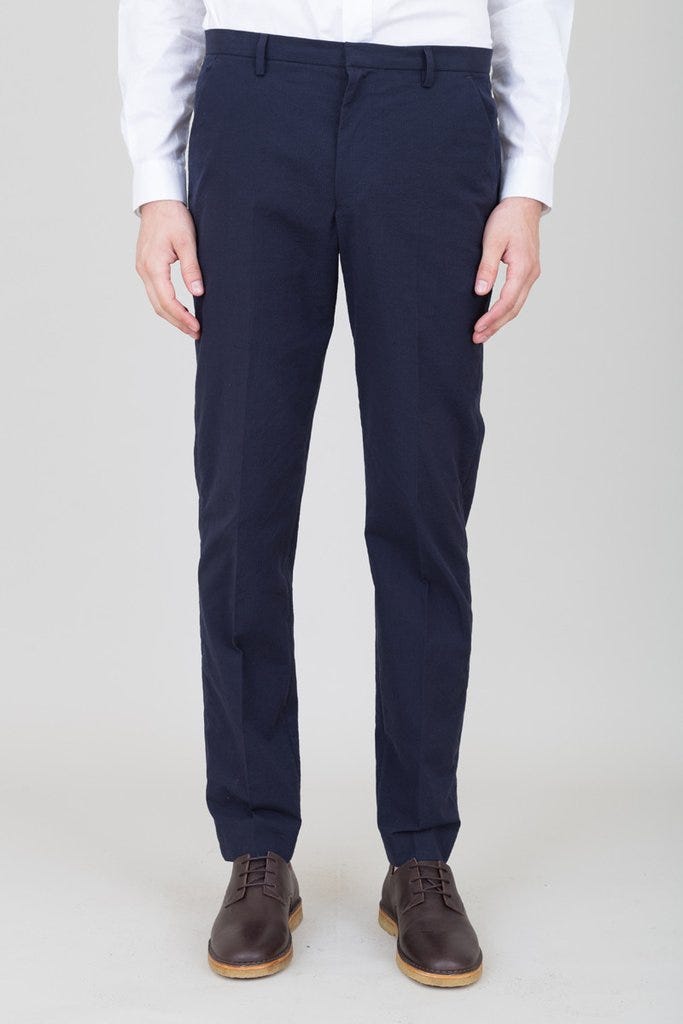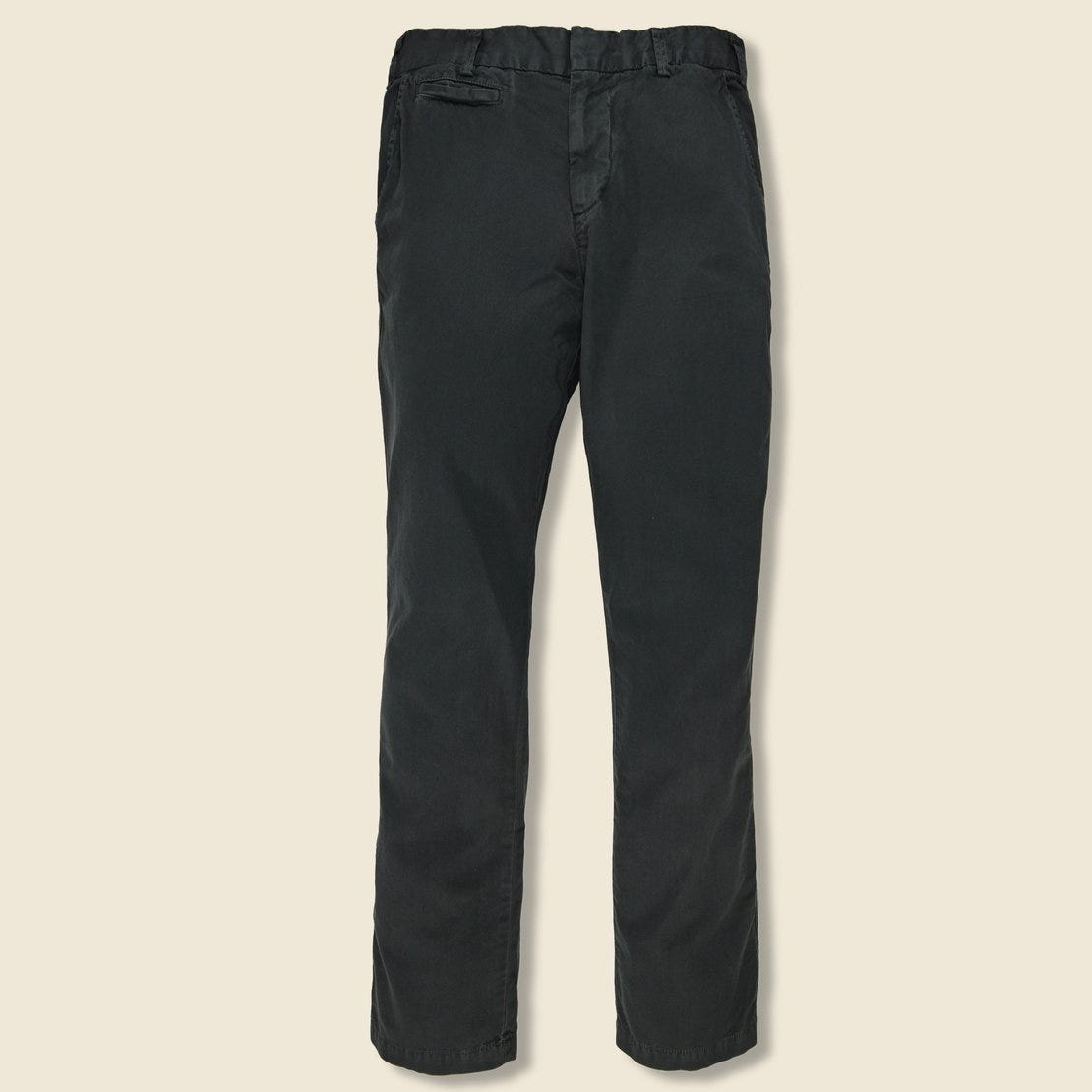 Wear it well: These garment dyed twill trousers are an everyday pant that can be paired with any color shirt and a patterned jacket or sweater.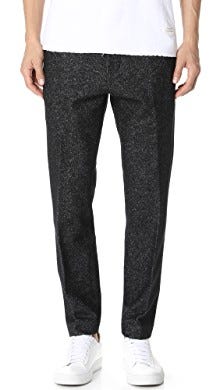 Wear it well: A hip and modern version of a dress trouser, these pants can be dressed up or down with a sport coat and dress shoes, or a sweater and sneakers.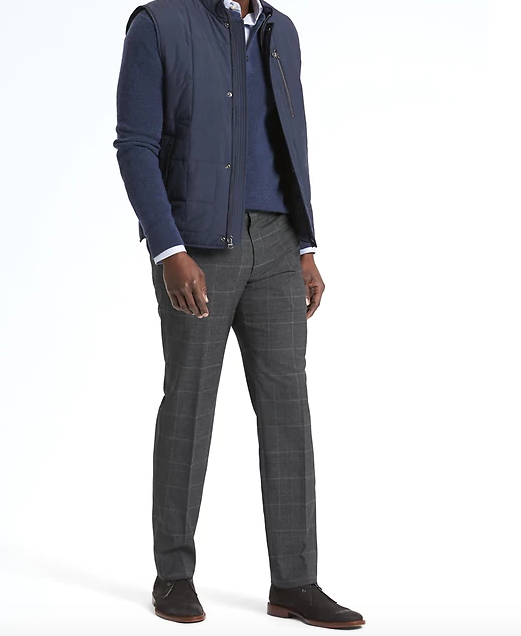 Wear it well: The windowpane adds a l'il somethin' somethin' to this stretch performance pant.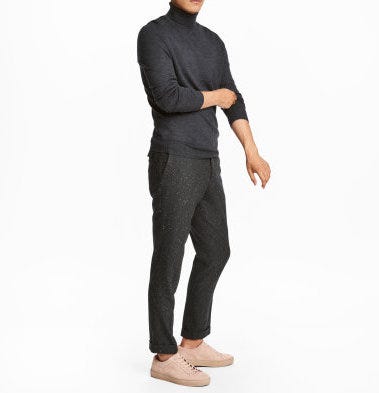 Wear it well: Sure you could wear these with a button-up, but we like it the way H&M styled these suit pants—with sneakers and a slim-fit turtleneck.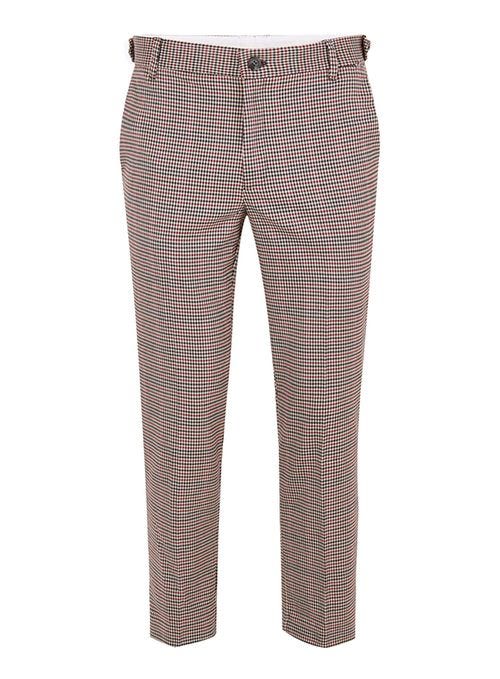 Wear it well: Yes, they're cropped. Yes, you can pull them off. How do we know? We already showed you how to wear 'em here and here.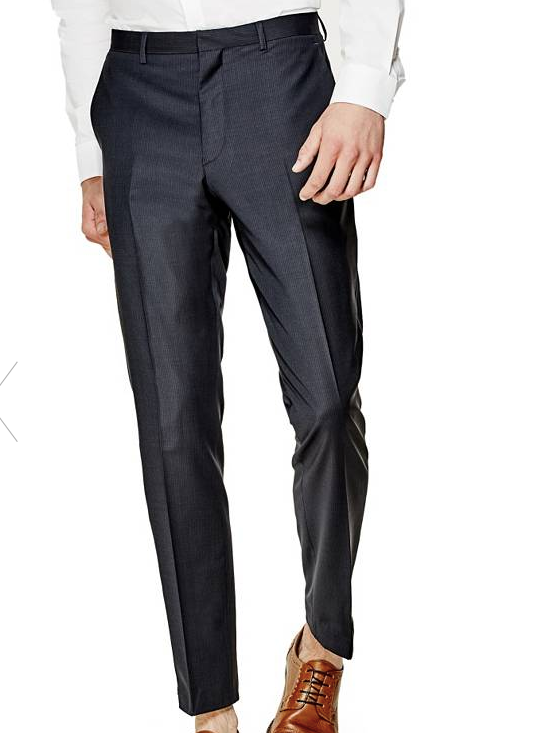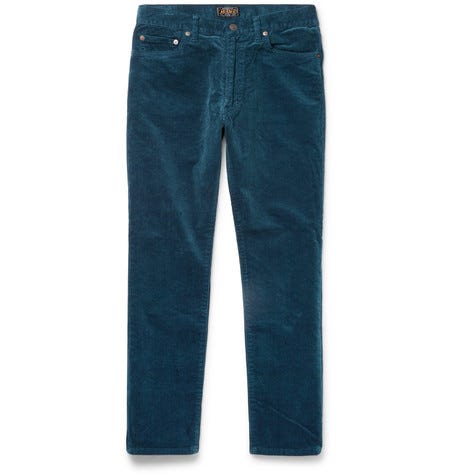 Wear it well: Electric blue corduroy 5-pocket pants? Yessir.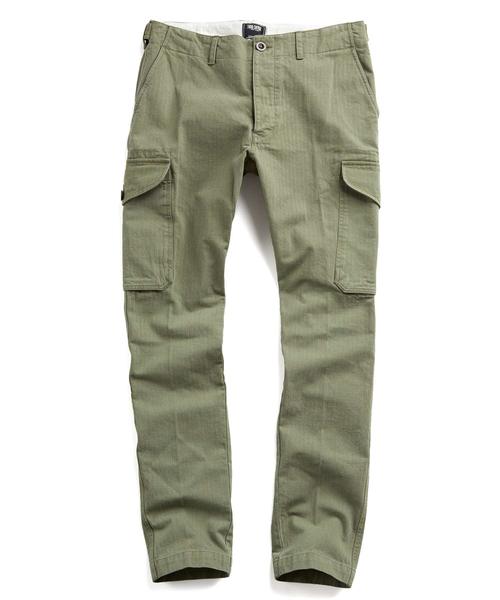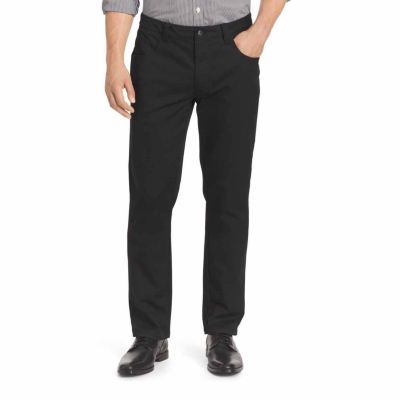 16. J.Crew, $128
Wear it well: Lookit that texture! Lookit those boots! Lookit 'em on you, and soon
Wear it well: Did you think we'd make it through a post on pants and not share some camo?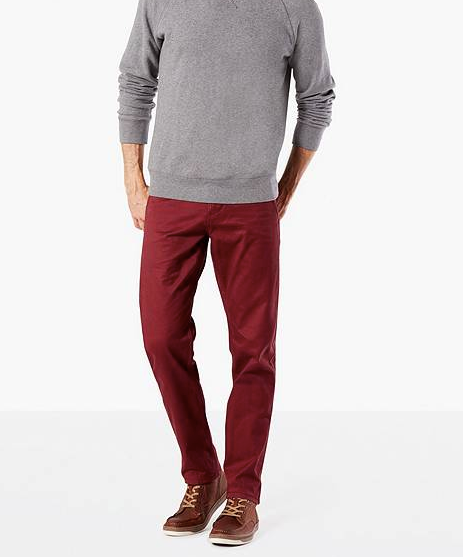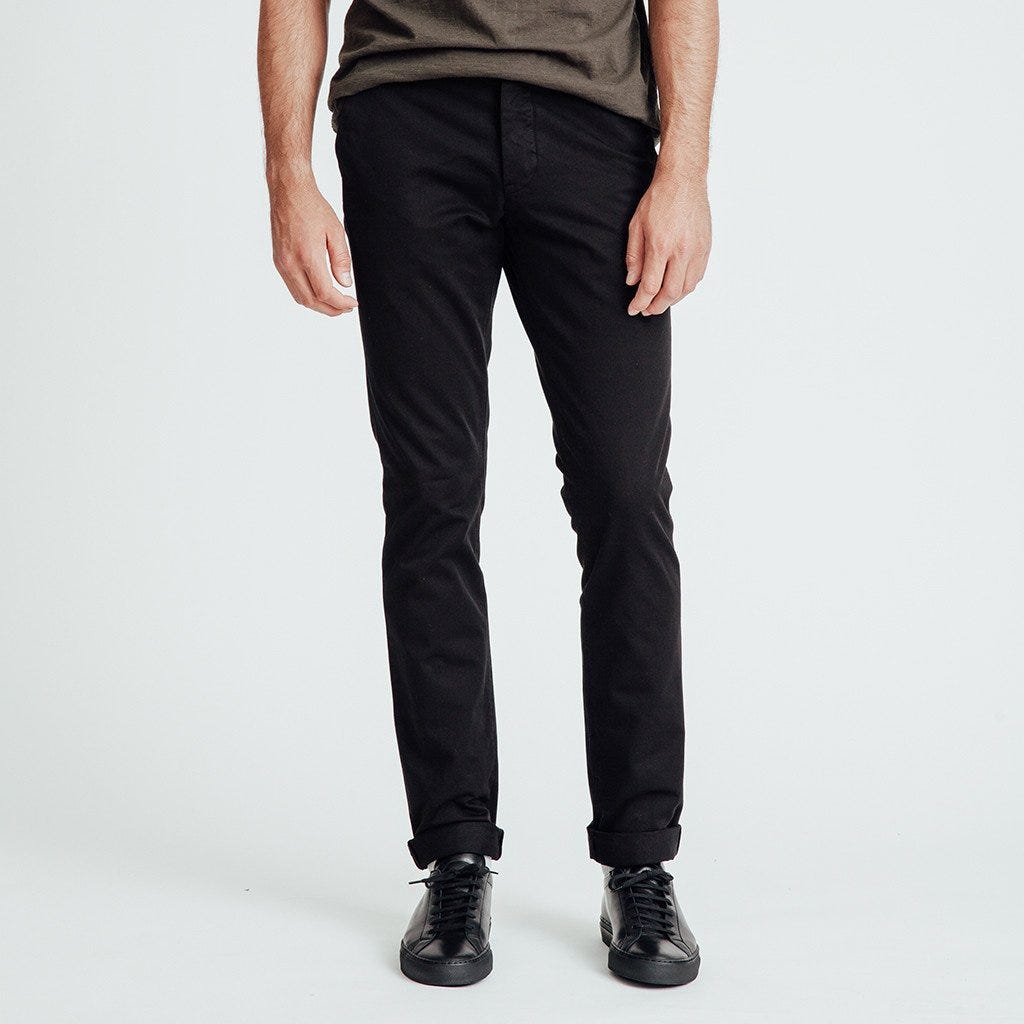 Wear it well: True story, an old boyfriend had a pair of Unis' Gio Skinny, and I wore them with wedges and a tank in the summer and looked real cute. What, that doesn't help you figure out what to wear with them? Fine. Try dressing them up with an untucked OCBD and brown boots, or down with your favorite pocket tee and sneakers.
TELL ME:
WHAT'S YOUR BOTTOMS STRATEGY THIS SEASON?