Undressed Podcast Episode 13: Brian Boye of Men's Health
The Fashion director on the look good, feel good connection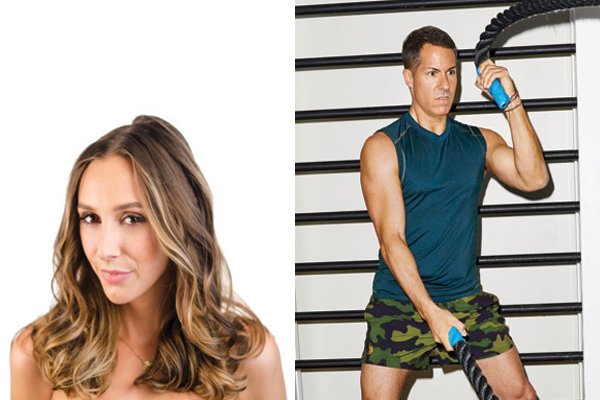 Listen to the latest episode of Style Girlfriend's Undressed podcast, featuring Men's Health Executive Fashion and Grooming Director, Brian Boye.
Along with the whole Men's Health team, Boye (pronounced Boy-ay) has always been a huge supporter of Style Girlfriend, so I was so excited to get a chance to chat him up for longer than the typical "Hi! How are you?" "Good! Gotta run!" on-the-go greetings we usually have time to exchange at Fashion Week. Even in passing, though, he's always unfailingly polite and impeccably dressed – two of my favorite qualities in a man.
Not surprisingly, Boye was ready for every question I threw at him on how guys can live with more style, no matter the size of their budget or their body (I suppose that's what speaking on the topic for over fifteen years will do to a person).
I love his perspective on how fitness fits into fashion for men – the "look good, feel good" connection is real, guys! And it hits even closer to home for Boye, who lost 30 pounds two years ago after a health scare temporarily sidelined him on the couch longer than a Men's Health staffer would probably like.
Listen here, and let us know what you think! And don't forget to subscribe in iTunes and leave a review, which helps more folks find us (which we like!)

Check out the episode, then tell me:
How does the "look good, feel good" connection fit into your life?
Don't miss a moment of action with Team SG by following along on Twitter, Instagram, Facebook, AND Snapchat (stylegf).