How to Wear Men's Bracelets
A Starter Guide to Wrist Decor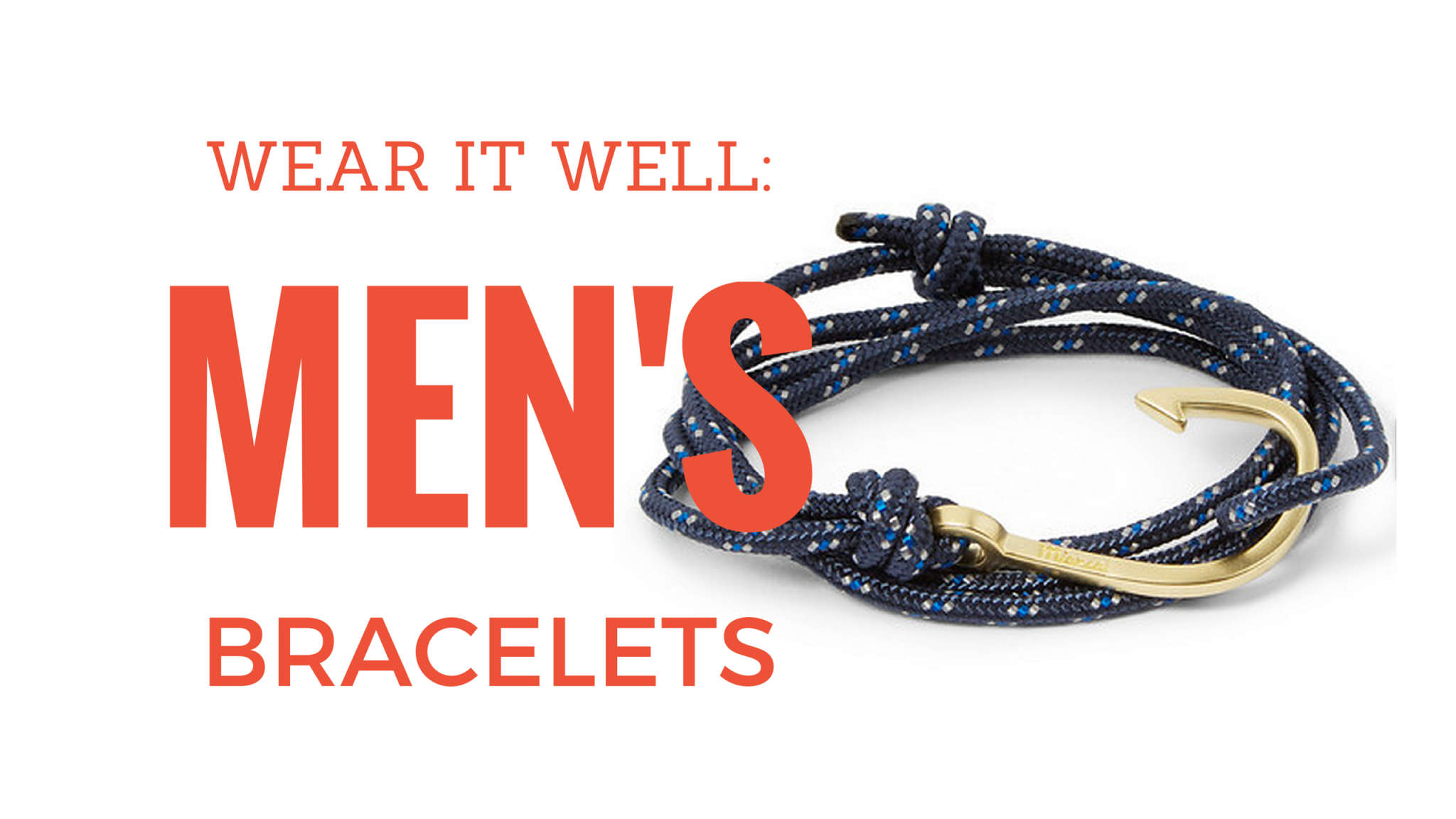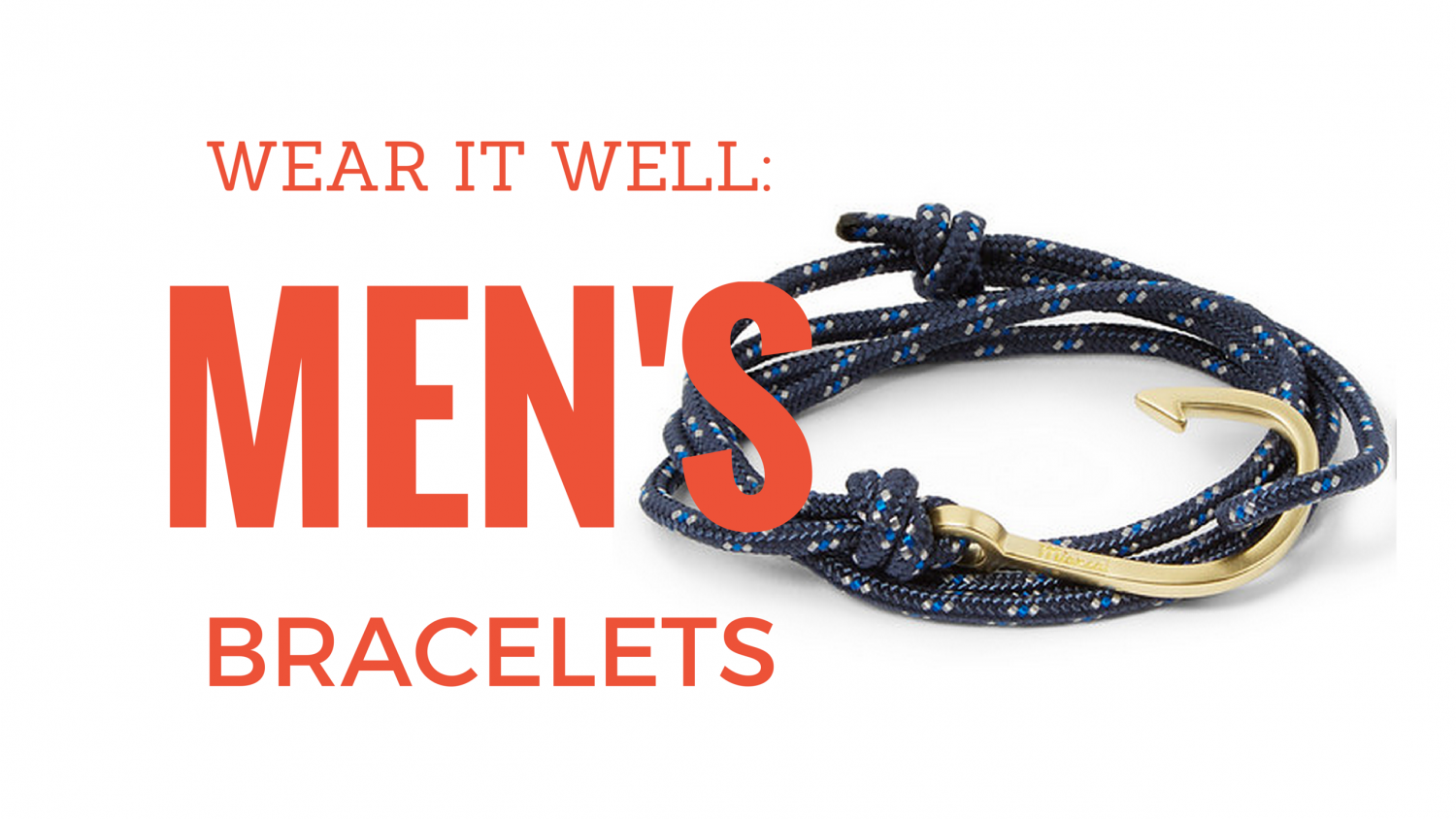 One summer, I made my camp crush a macrame maroon and cobalt string bracelet, which I made a friend give to him while I hid behind the canoes. I like to think that's when my affinity for male wrist accessorizing officially began.
You probably think about bracelets about as often as you think about your color wars team, so brace yourselves for this news – bracelets are back. We'll level with you…bracelets are definitely on the controversial spectrum alongside jogger pants and tank tops, but small details like accessories can be big assets in leveling up your look.
Kanye, Beckham, and dapper men's style bloggers know their way around a bracelet (or five), showing why the accessories just might deserve a spot in your wardrobe circuit. Whether you've yet to try this look or just plain have your doubts about, we're here to tell you adding this small accessory can make a big difference.
Below, men's bracelet staples and how to wear them: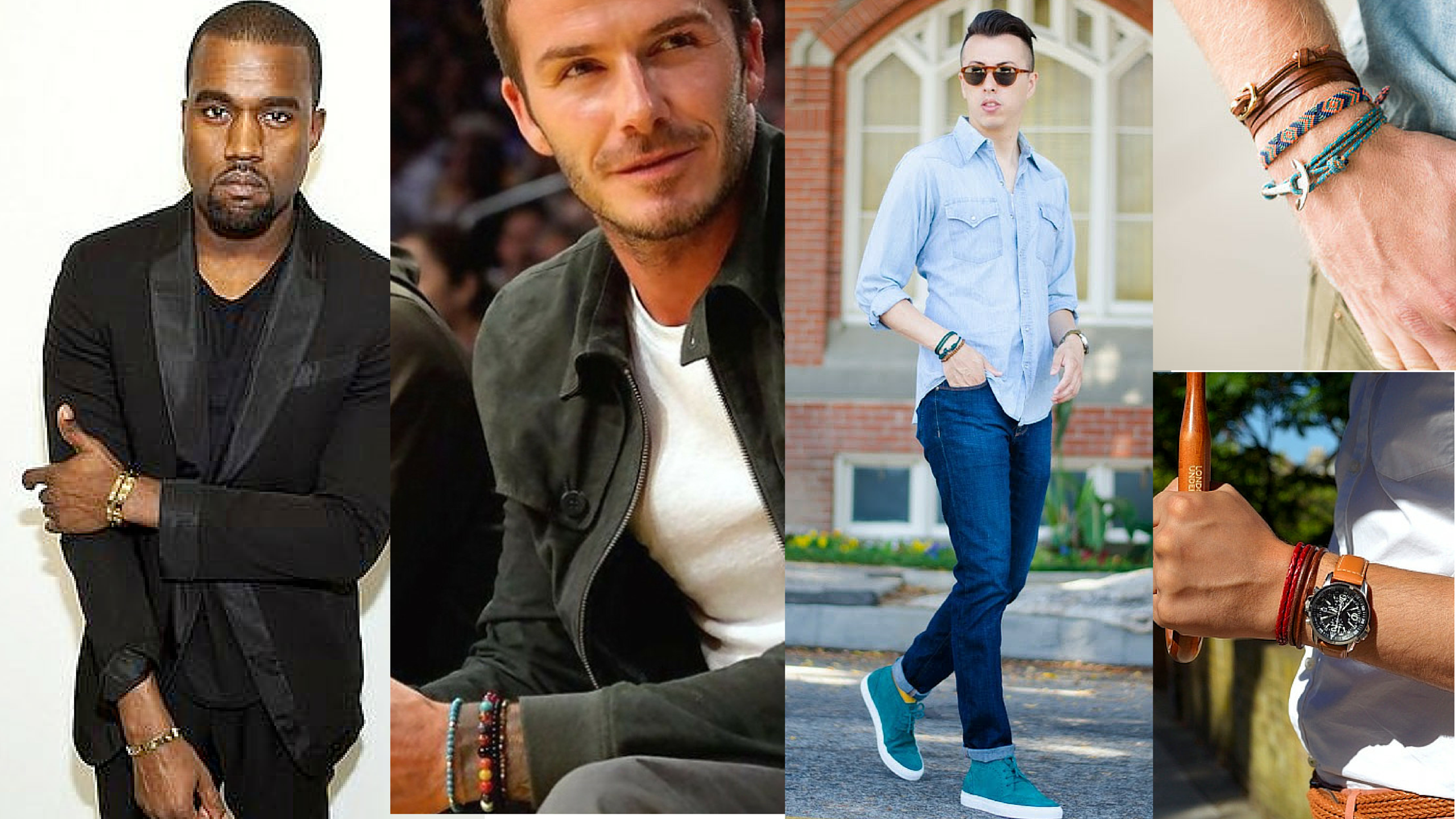 How to wear men's bracelets at work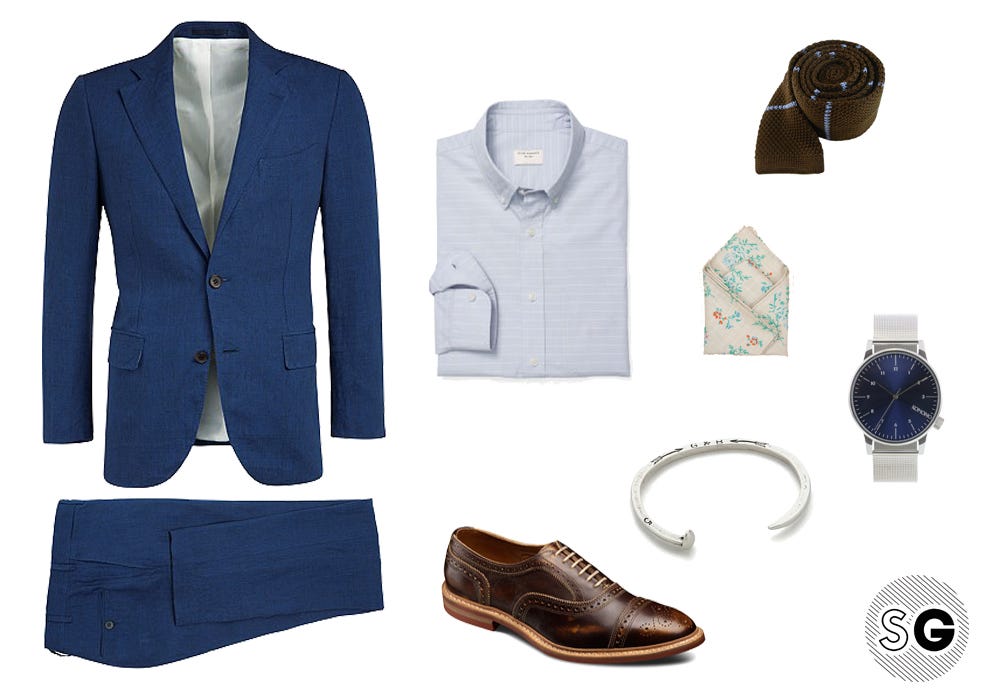 Why it Works: A classic blue suit can serve as a blank canvas to play up with textures and accessories. Pairing a unique metal bracelet with a silver watch adds just enough interest to the outfit without being too flashy for an office setting.
How to wear men's bracelets in a casual outfit: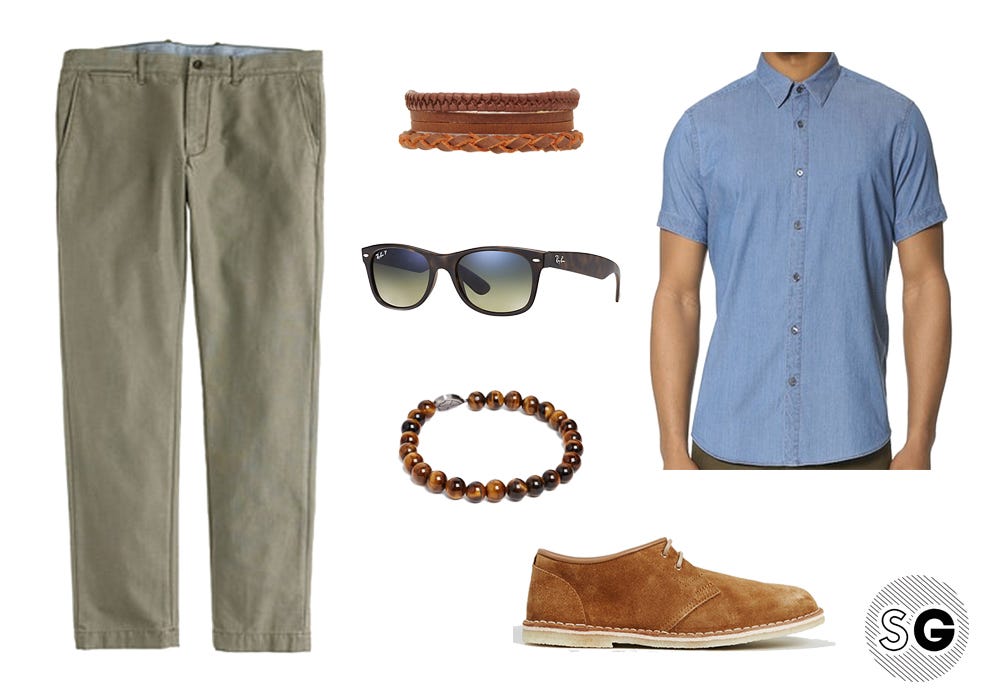 Why it Works: Adding unique details to a casual look can be tough. Enter bracelets. A stack of leather bracelets makes easy to liven up a simple outfit.
How to wear men's bracelets in a summer outfit
Why it Works: In an outfit with bold color, a small stack of string bracelets is an easy way to tie in all components of your outfit into one cohesive look.
Styling tips for wearing men's bracelets:
Try a solo gold or silver bracelet on you wrist opposite a watch
Take a well-deserved shortcut and buy a pre-stacked bracelet set
Ease your way into a metal bracelet with a tarnished metal versus a polished shine
Use a bracelet for a pop of color in a dressier outfit or pull a colorful outfit together with a multi-color bracelet stack
Make sure your bracelet fits snuggly on your wrist to avoid looking disheveled
When wearing a leather bracelet, the leather needs to be in the same color family as the rest of the leather in your outfit
Don't be afraid to mix metals. Gone are the days where you can't mix gold and silver
Leave hemp bracelets and dangly charms in the past (not all trends should come back in style, right?)
/ Shop #SGapproved Men's Bracelets /

Want help updating and upgrading your wardrobe? Team SG can put together a customized shopping list built for your style, your budget, and your body type. Learn more here!