What A Woman Wants: Negative Underwear
These founders talk lingerie and Valentine's Day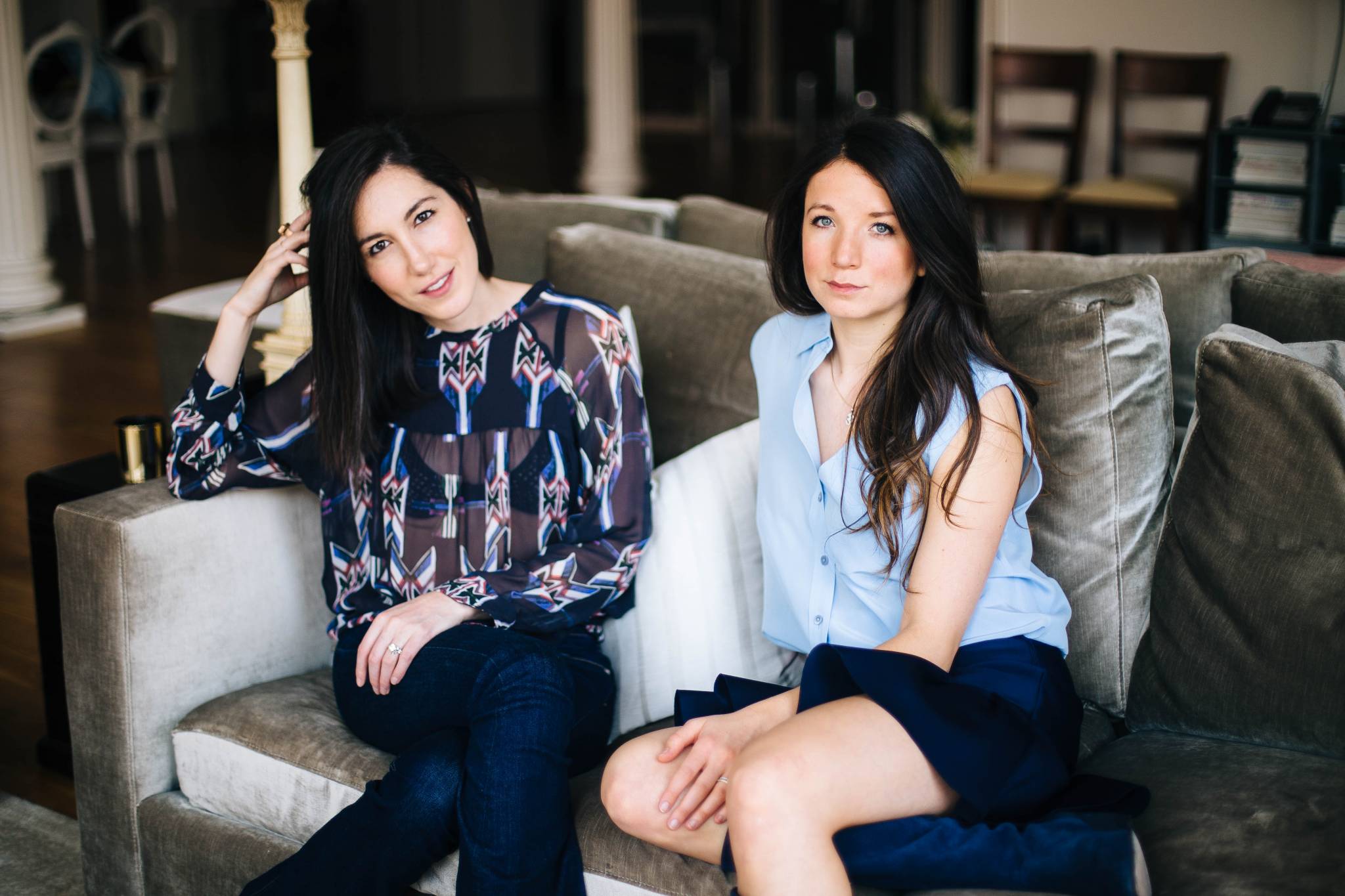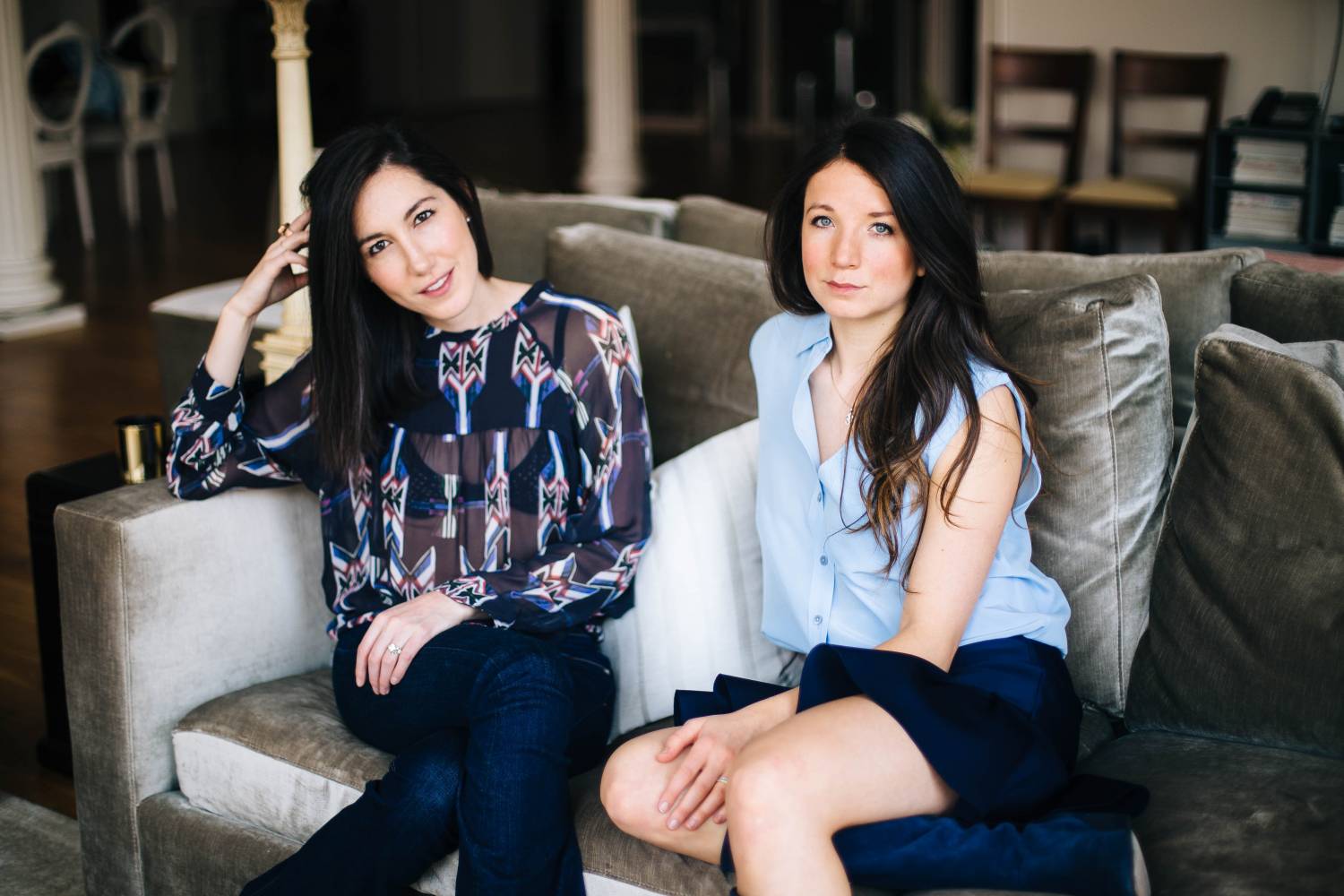 Lauren Schwab and Marissa Vosper have made it their mission to challenge the status quo of average undergarments. Let me speak on behalf of women everywhere when I say: thank you. This impressive duo has brought a fresh perspective to an entire industry with the launch of Negative Underwear, underwear that's sexy without push-up padding or bedazzling. We caught up with them about guessing sizes, costume bras, and their ideal Valentine's Day date.
Below, the women of Negative Underwear share what a woman wants:
You two met during your freshman year of college at UPenn and pursued careers in consulting and finance before launching Negative Underwear. What made two classy broads such as yourself get into the underwear racket?
The thing is, we've always loved fashion – it's our mutual creative outlet. About four years post-college, we were progressing in our career paths but had a nagging sense that something was missing. We decided to take night classes at the Fashion Institute of Technology in NYC for fun, to see what would come of it.
When we looked at the lingerie industry we saw a lot of opportunity: first, we saw a market full of frilly, overly pushed-up, impractical, uncomfortable options on the one end, and then on the other, a world of boring t-shirt bra basics that had zero sex appeal or cool factor – we wanted to change all that.
Where does the "negative" part of Negative Underwear come from?
The core idea behind Negative is 'less is more' – focusing on the essentials and ditching the rest. The name specifically refers to concepts like negative space, reduction, minimalism, minus, antidote/opposite. We wanted our name to stand out in a frilly category and clearly communicate our difference from the rest of the lingerie world.
How do most men react when you tell them what you do for a living? (We're going to guess "blush" first…)
It definitely elicits a more engaged reaction than perhaps "pharmaceutical sales" might!
Certainly a fun aspect of working in this industry is that basically anyone you meet – guy or girl – is at least interested to learn more. We find men particularly are often keen to volunteer to help (on a photo shoot, of course), which we (politely) always decline – haha.
What do men get wrong about buying lingerie for the women in their lives?
A lot of lingerie marketed to men from a gifting perspective is designed around the concept of romantic fantasy – dressing up in something super "sexy" for a special occasion. Of course there's room for that, but from our perspective, we believe that the sexiest thing is having confidence in your own skin. (Editor's note: co-signed!) For some women, that might mean a bejeweled corset, cutout briefs and a garter belt, but for many of us, that just feels silly and uncomfortable. And quite frankly, for many men, that might feel equally uncomfortable…
What we often hear from our guys is that they're so proud to give her something she actually wears + looks and feels great wearing – and how sexy that is. In other words: less is more – it's our mantra after all!
Is there a general rule for guessing her size?
Sadly there's not a simple rule for bra sizing – even when it comes to a woman knowing her own size! Lingerie is just trickier than a t-shirt. If riffling through her drawer is not a possibility, we can always help with comparisons (like citrus fruits!) – which are imperfect, but at least directional in gauging cup size.
What's the common misconception you've noticed about what women want to wear under their clothes?
So many of the established lingerie brands were started, owned and operated by men – so the idea that underwear had to "look feminine" because it's a "feminine product" seems to be one of the biggest misconceptions that still permeates our category. The idea that bows, ruffles, lace and pink are the only markers of "femininity" is a really dated perspective – women today are redefining feminine through a much more contemporary lens…the last thing we find most women want is another superfluous bow on her bra!
With Valentine's Day approaching, how can guys make their significant other feel especially alluring without gifting over-the-top undergarments?
At the end of the day, the way to impress that special someone in your life is to be thoughtful – to take the time to think about what she'd want, what would make her happy – and how you can do that in a way that feels authentic to you. Whether that's a gift, an activity or gesture – showing someone that they're special to you is about putting in the time and thought to communicate that feeling. Depending on your special someone, giving over-the-top lingerie as a gift (regardless of how expensive or beautiful) might communicate that in fact you don't know her at all!
Your #SUPPORTTHEGIRLS hashtag on Instagram is all about redefining what it means to feel feminine and sexy in your own skin, in your own way. Any tips for guys who feel their body doesn't "fit the mold?"
The mold is boring! No one wants to be a mold!
In seriousness – there is nothing more attractive than owning it – whatever that means for you. Being your best you – and authentically, unapologetically so – is the sexiest thing a guy can be.
You live in NYC; what do you like about the way men dress here? Where is there room for improvement?
Men in NYC really do step it up – the care about tailoring, they seek out unique brands, they use style as a form of personal creativity. The best part about style through the NYC lens is that this city truly encourages and embraces individuality and self-expression. Uniformity is not synonymous with New York.
What's the most important style essential (wardrobe or otherwise) that you think every guy ought to own?
A good attitude and a winning smile? We're minimalists after all… Can't beat the perfect white tee and well-worn jeans though. Every guy ought to have that in his wardrobe.
Tell us a revealing fact about yourselves
We're a small team of all girls (for now) and at least one of us is probably in underwear in the office on a daily basis for some reason or another. We always joke that we're going to need a really good HR policy as we scale!
What's a revealing fact you like to learn about other people?
Boxer or brief or thong or other?
Quick Hits
Favorite clothing item to steal from a guy?
MV: boyfriend sweaters
LS: Saturday's sweatshirt
Currently queued on Netflix?
MV: Master of None
First celebrity crush?
MV: Zach from Saved by the Bell (yikes!)
LS: Christian Bale from Newsies
Call or text?
MV: emoji texts
LS: FaceTime
Valentine's Day date: go out or stay in?
MV: go out
LS: stay in
Boxers or briefs?
MV: boxers
LS: boxer briefs
Early mornings or late nights?
MV: long mornings
LS: both (not necessarily together)
TELL ME:
HOW DO YOU ADOPT A "LESS IS MORE" MANTRA INTO YOUR OWN LIFE? 
Shop non-tragic lingerie:

Want more style and relationship tips from the female POV? Sign up for our newsletter!