What He Wore: Matt Scanlan of Naadam Cashmere
From venture capital to cashmere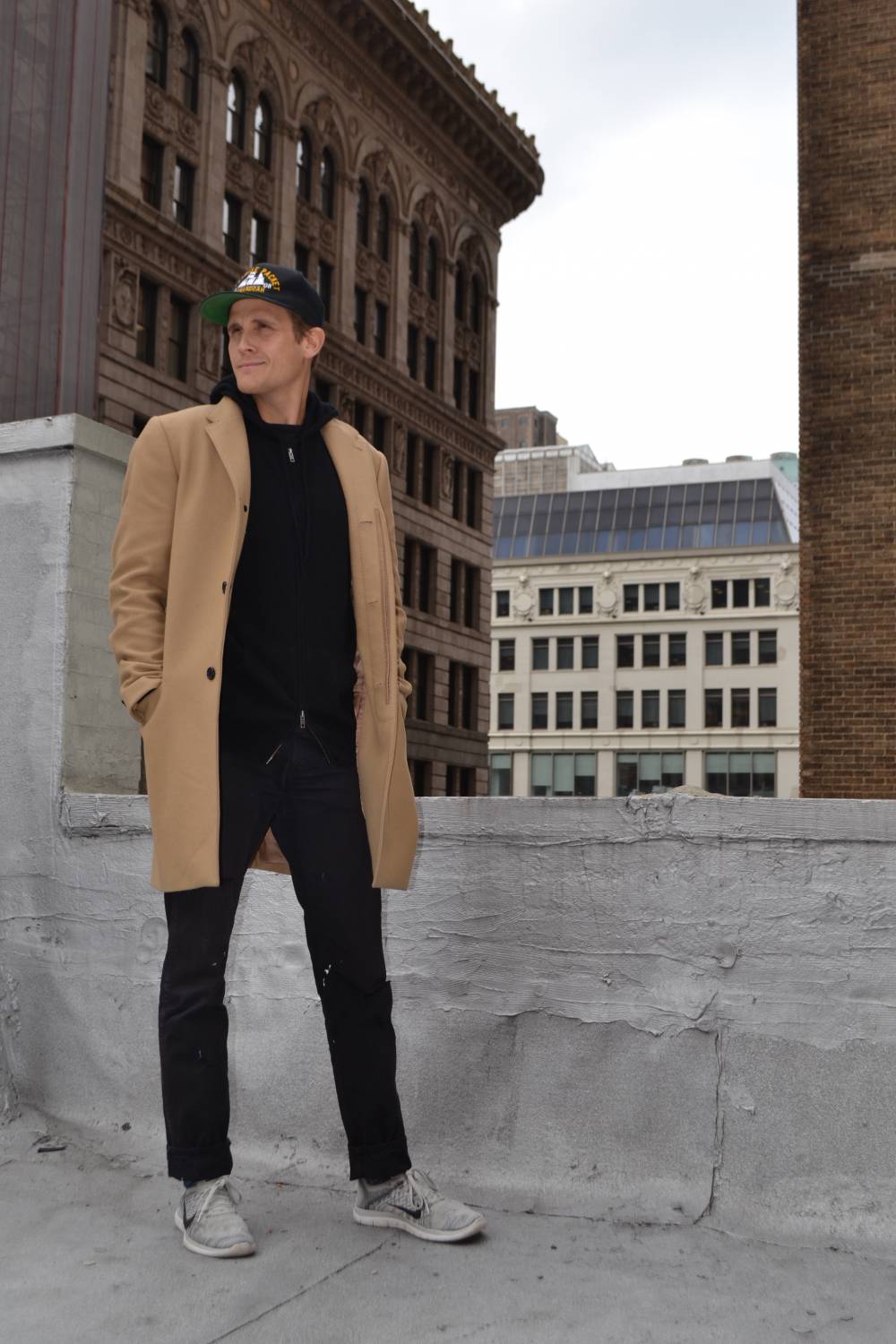 Mentions of cashmere usually render thoughts of chilly days, cozy layers, and – possibly/predominantly – borrowing sweaters from boyfriends (indefinitely). What seldom comes to mind when considering this luxurious fabric? Innovation and sustainability.
Matt Scanlan set out to change that with Naadam Cashmere.
Formerly in Venture Capital, Scanlan made the pivot into fashion to disrupt a 1,000 year old industry through "social-impact investing in supply chain economics." We wanted to know: Just what does one wear for a job that takes you from the Mongolian Steppe to Manhattan investor meetings?
A week with the ever-stylish Matt Scanlan, founder of Naadam Cashmere:
MONDAY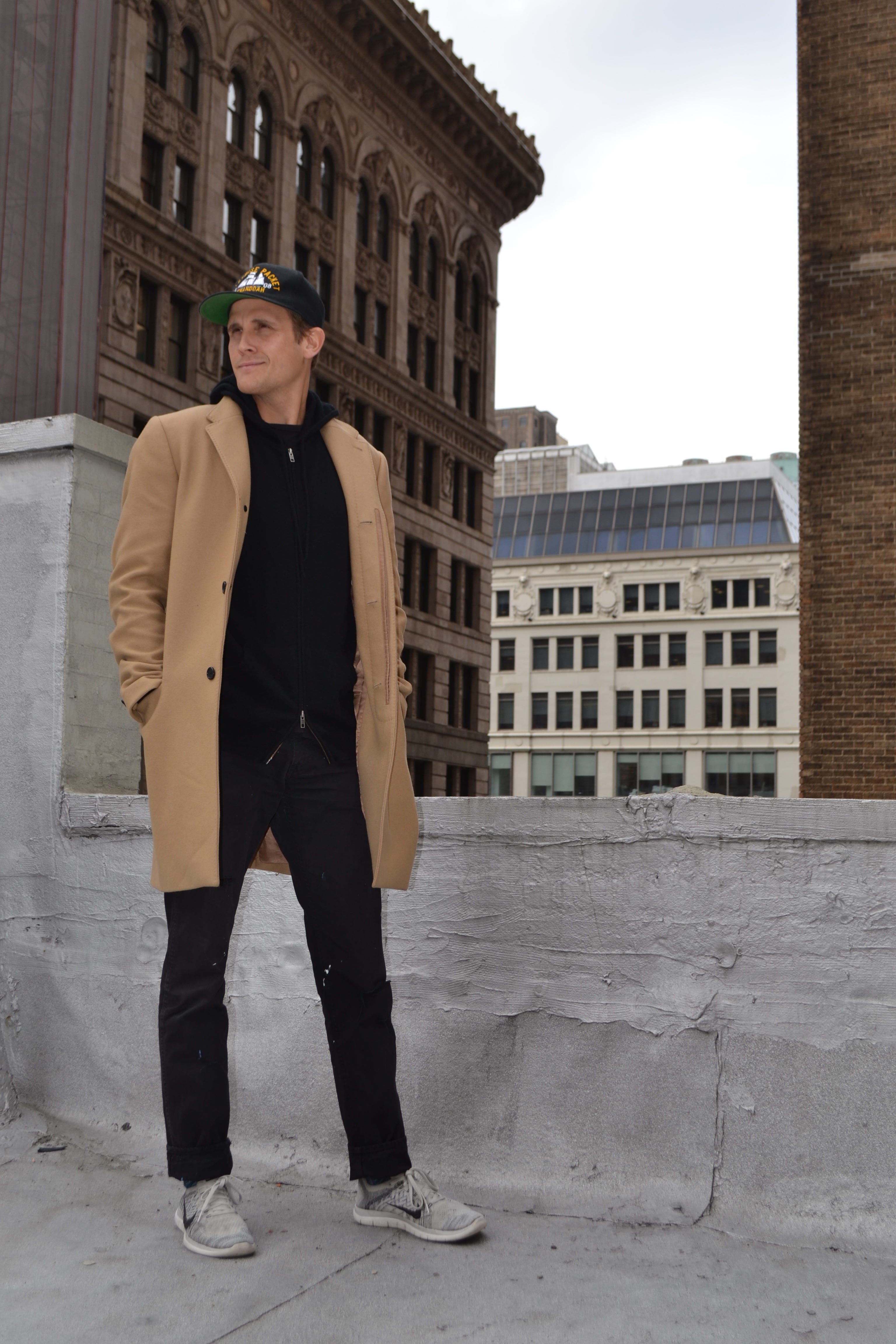 Club Monaco Coat|Naadam Cashmere hoodie | Ripped Levis Jeans
"I love an outfit that's all black with one accent color. The overcoat in this case does the job. Monday's can be particularly stressful, getting a few minutes out of the office to get some fresh air is much needed. There is no better place to do that than the roof!"
TUESDAY
Suit Supply Suit | Naadam Wool/Cashmere Sweater | Converse sneakers
"Was on my way to the Nomad Hotel to meet with investors. It's important I look the part, but not look too much like the part. The sneakers help with that and a red sweater always shows confidence."
WEDNESDAY
Burberry quilted coat| Naadam featherweight Sweater | Levis Denim
"Some days I get caught working from home in the west village. The west village is pretty casual, so the Gucci loafers don't always fit in but I can't seem to shake my preppy Connecticut roots."
THURSDAY
Naadam Navy Tee | Club Monaco Jeans | J. Crew Socks
Naadam Crewneck Sweater | Aldo Boots
"I am normally very casual around the office, jeans and a t-shirt kind of guy. With the weather so back and forth I need a sweater around my shoulders just in case."
FRIDAY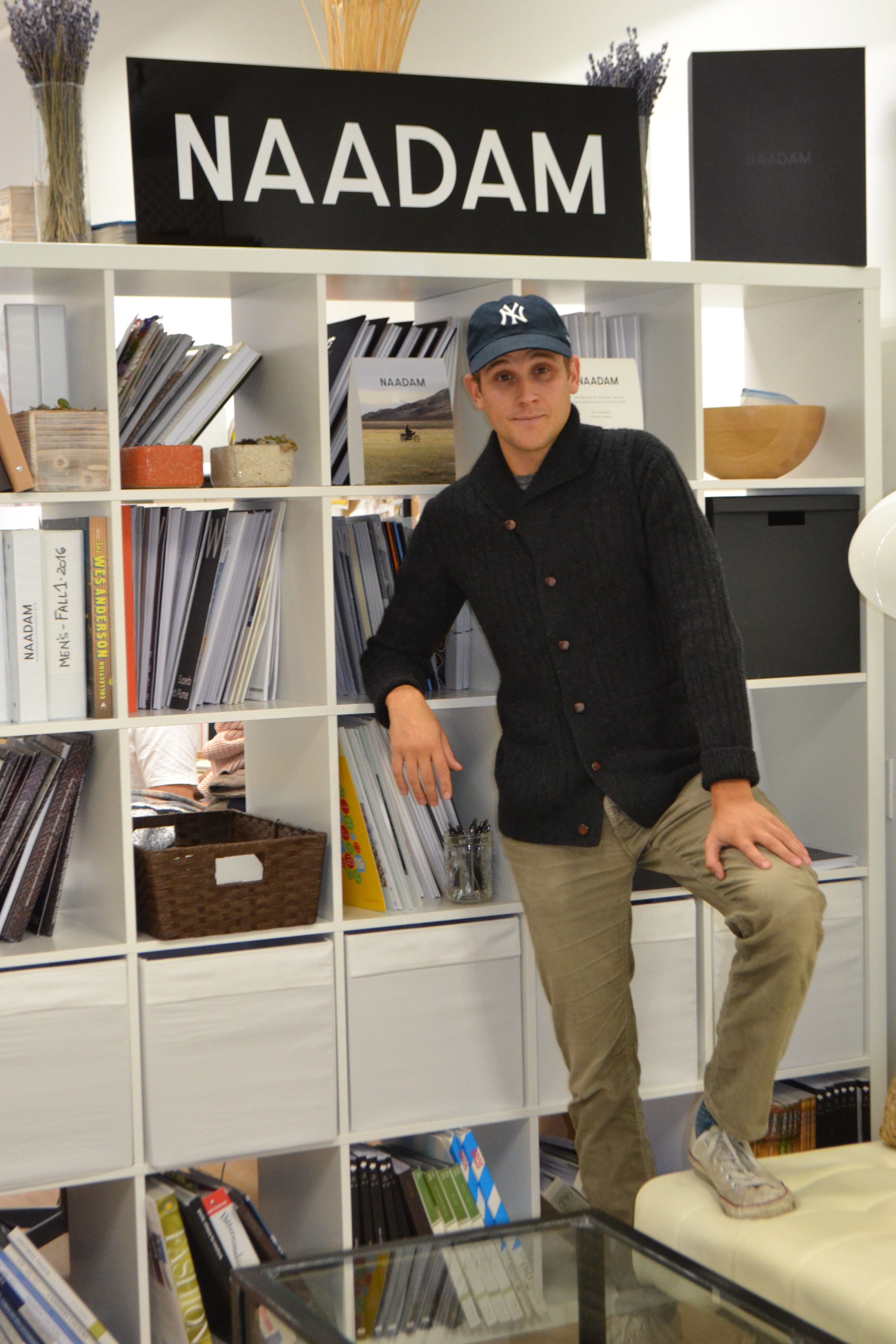 Naadam Cardigan | Yankees Hat | J.crew Pants
"My chunky ribbed cardigan is the best thing I own. It was the first sweater we ever made. I found an old photo of Steve McQueen on Yacht in Venice and used that sweater as my inspiration. It's never let me down. Nothing pairs better with great sweater then an old yankee hat. I have had that hat since I was a kid. Perfect for days when the showroom is packed with visiting stores!"
---
Below, Matt shares his expert cashmere intel:
Why is cashmere a key piece in a guy's wardrobe?
A good cashmere sweater is a perfect layering piece. Under a blazer or top coat, for days when you're the temperature is erratic (and in an air conditioned office). Every man needs at least one cashmere sweater for nothing else other then letting your girlfriend steal it*.
*Editor's note: Co-signed!
What sets this fabric apart from its knitwear brethren?
Cashmere is very light weight, so it travels really well. Cashmere fibers are super thin and completely hollow. There is no other material like it in the world.
Let's talk cash(mere)…why is it expensive?
Cashmere is an extremely rare material. The good stuff, which is generally priced higher than the cheap alternative, is luxurious because it lasts. A good sweater will be something you continue to wear season after season, for 10 years or more. The cheap alternative will fall apart within weeks!
Can it be worn during every season?
I think so. There are different types of sweaters for different occasions: A lightweight cashmere sweater is perfect for cool summer nights and early spring whereas a chunkier sweater will be a staple in any fall or winter wardrobe.
Any pro tips on caring for cashmere?
Dry Clean only! If you don't dry clean, then wash by hand in lukewarm water and hang dry.
TELL ME:
HOW ARE YOU STYLING YOUR FAVORITE SWEATERS THIS SEASON?