5 Days, 5 Ways: The Mac Jacket
The other (better) Big Mac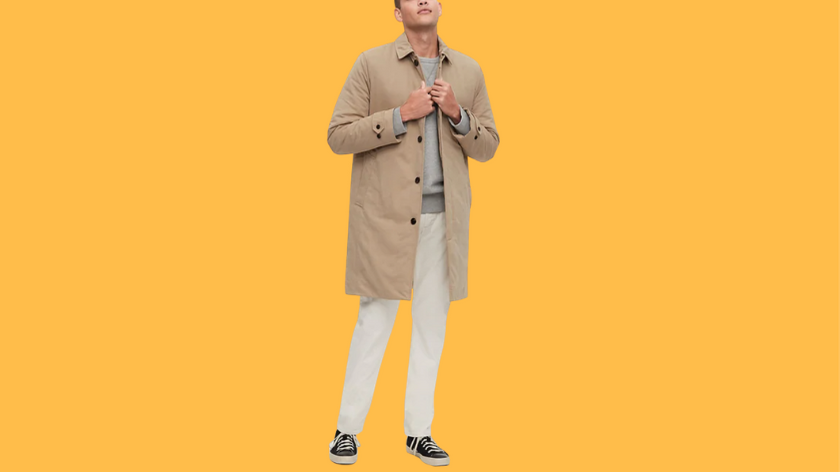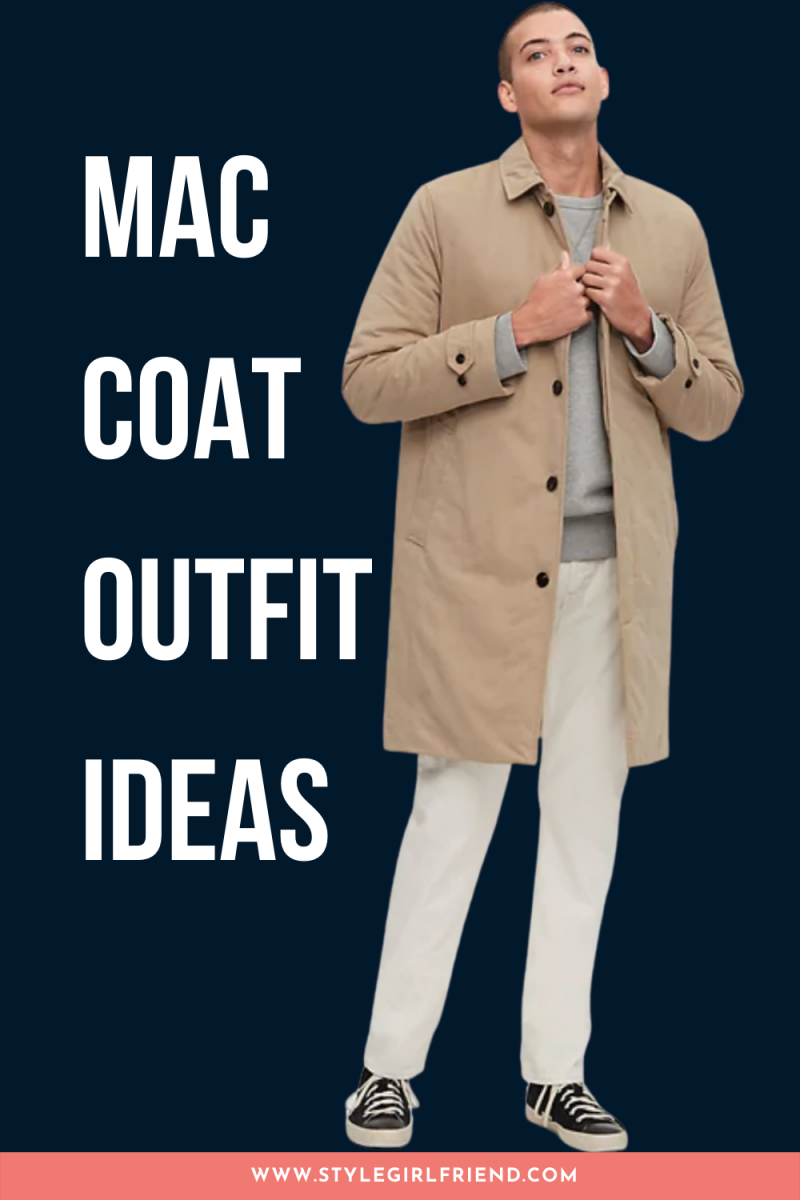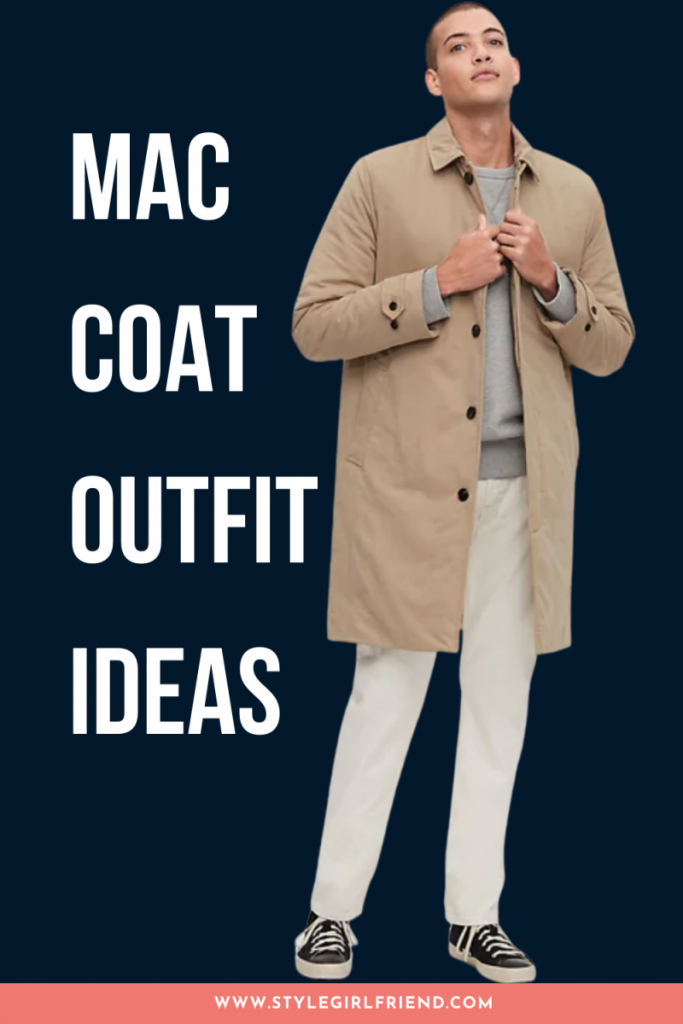 I love coat season. Anytime I can add an extra layer to an outfit is a good day. And while winter and spring have their fair share of jacket-wearing opportunities, there's just something magical about fall. The post-summer digging out of outerwear is almost as much a part of autumn as the leaves changing. One of my favorite coats for guys this time of year? The mac jacket.
You don't want to get caught wearing your denim jacket in an abrupt rainstorm, and it's not a good look to sweat through your puffer coat on a surprise 72 degree day, either.
Enter the mac jacket. Waterproof so it's totally functional in crappy weather, yet sructured enough to wear over a suit.
What is a mac jacket or mac coat?
GQ put it nicely:
The water-repellent outerwear staple delivers the same British gentleman vibes as your classic trench, but in a stripped down, not-so-stuffy silhouette. One breast instead of two means it's a more casual coat, and because there's less going on in the details department, it's not as likely to take over an outfit. (Translation: you won't be "the guy in the trenchcoat.")
Mac jackets are also lightweight and durable. Meaning? You can stuff it in your bag if the weather takes a turn for the better, and it won't come out all rumpled.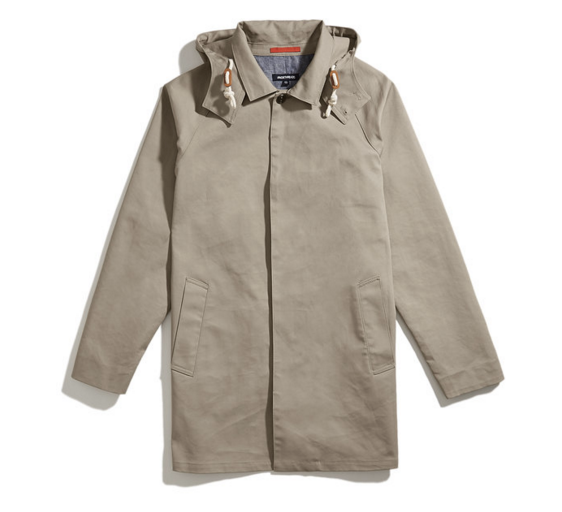 A mac jacket is the perfect jacket for spring showers and sunny days alike.
Below, how to wear a mac jacket five ways:
MONDAY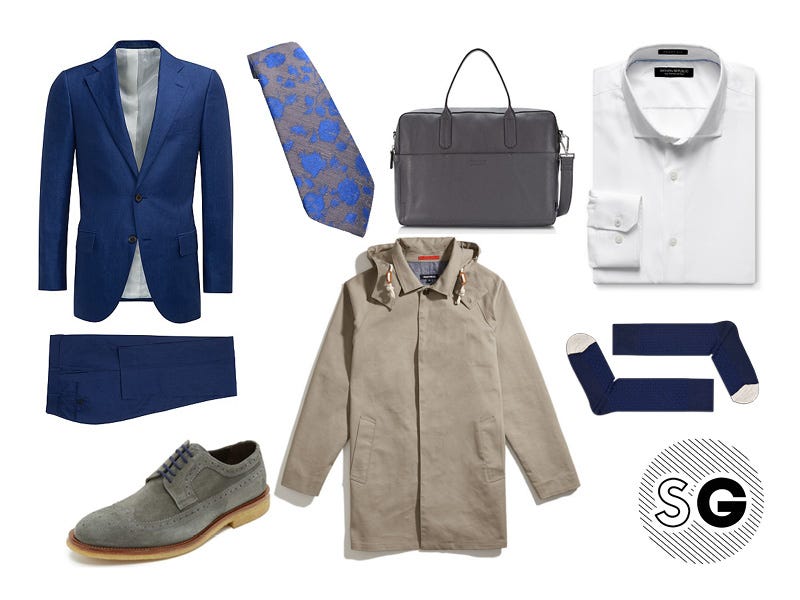 dress shirt: Banana Republic | wingtips: (similar)
Wear it well: A mac jacket can absolutely be worn over a suit. If the weather allows for it, keep it unbuttoned or unzipped so as not to accumulate any wrinkles en route to wherever you're going.
TUESDAY
Wear it well: A mac coat is a great outerwear addition for guys who work in a business casual environment. It looks at home over chinos or dress pants and a button-front shirt.
In this look, the color from the plaid in the shirt serves as the base for the pattern in the tie.
WEDNESDAY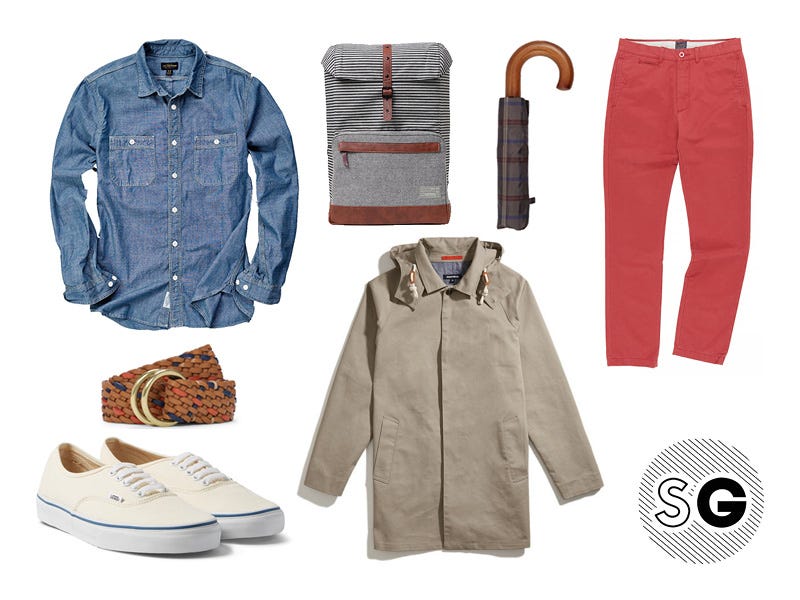 chambray shirt: Madewell (similar)| sneakers: Vans
Wear it well: Power clash your patterns on all your accessories by making sure they share a few of the same colors, like the belt's red accents working with the bright pants.
THURSDAY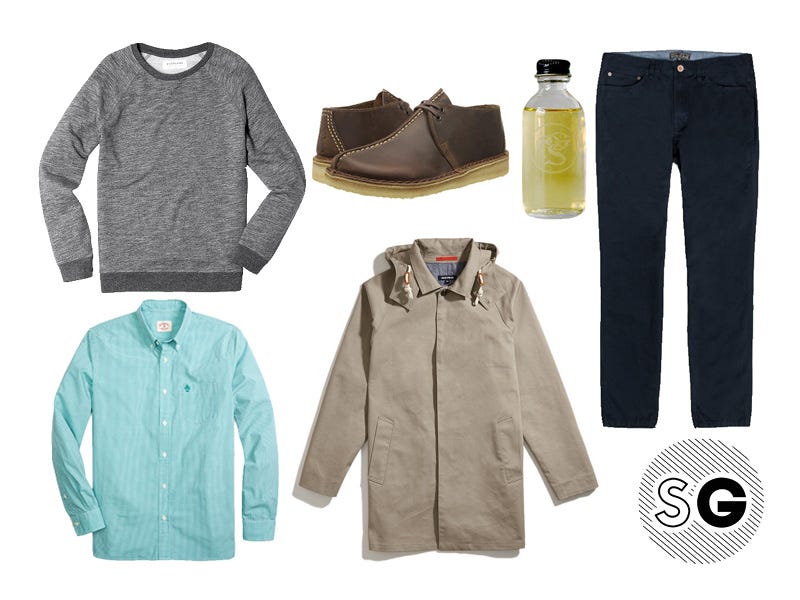 sweatshirt: J.Crew (similar)| twill pants: Gap | boots: Clarks
Wear it well: A mac jacket looks good in off-duty outfits, too. While you could wear a fleece or a denim jacket here, a mac makes everything feel a little more elevated.
FRIDAY
jeans: A.P.C. Wallet: First Settlement Goods, $132 | Book: Fantastic Man
Wear it well: A mac coat is great when you need protection from the elements but it's not that cold out yet. In this case, layering one over just a t-shirt means you should opt for a true-to-size fit for the jacket, so it doesn't swim on you when you're not all layered up.
For the rest of the outfit, small but saturated bright pops of color take a white tee and jeans from 0 to 100.
Shop #SGapproved mac jackets: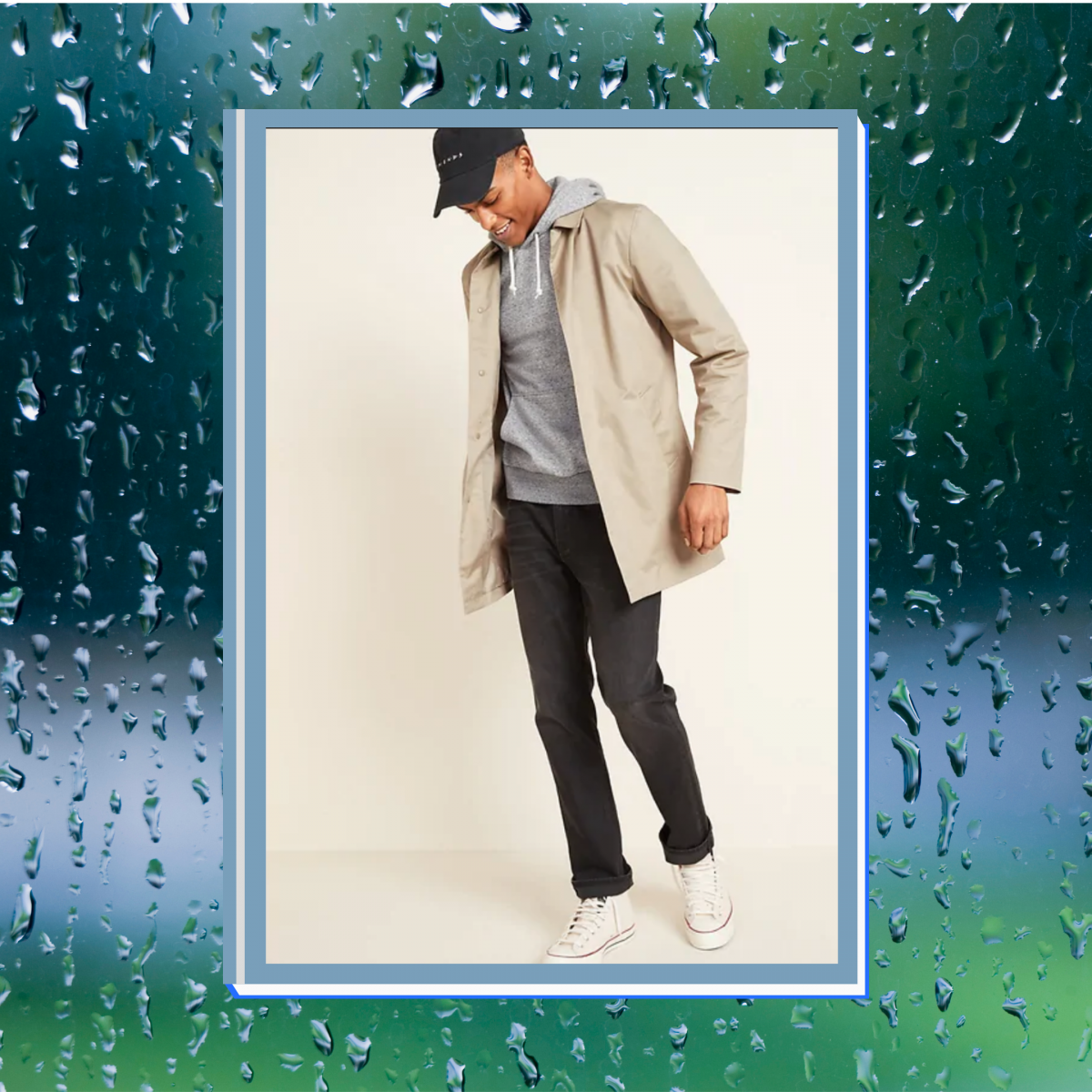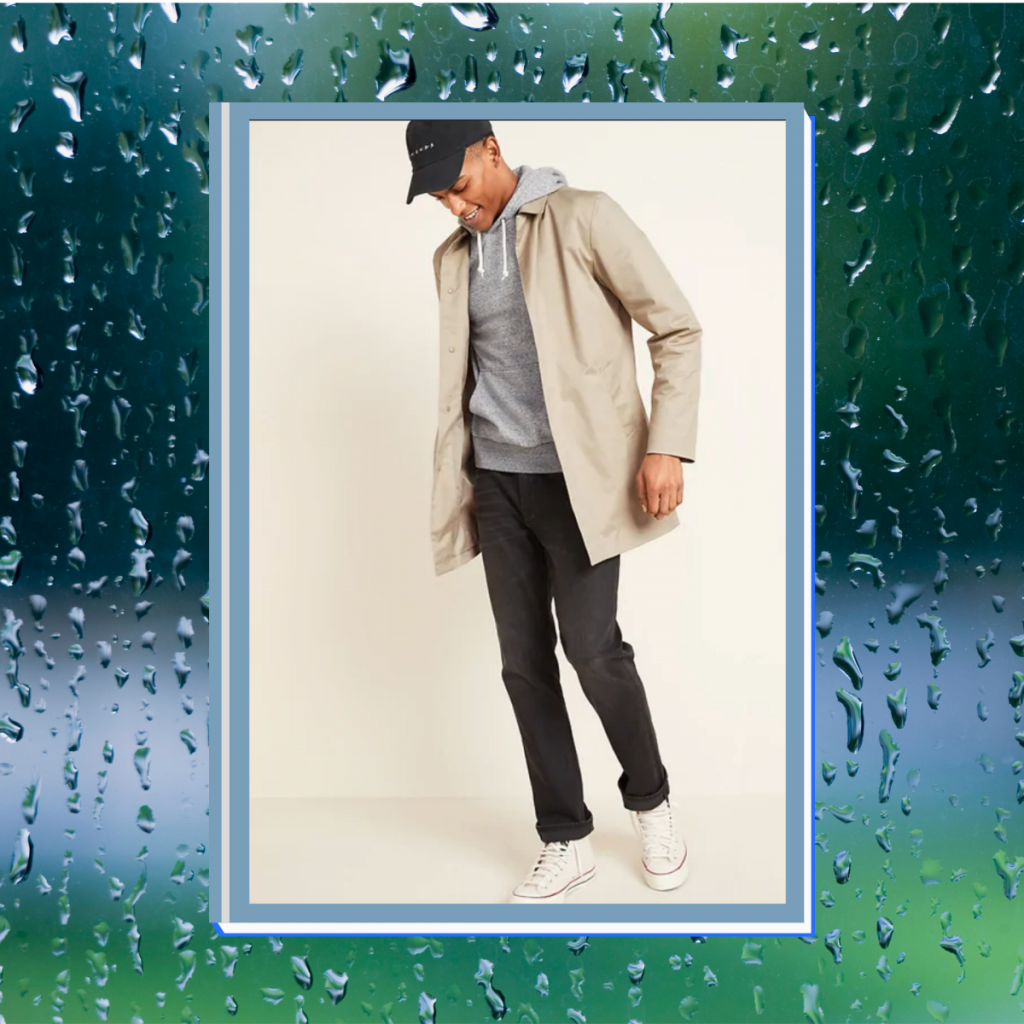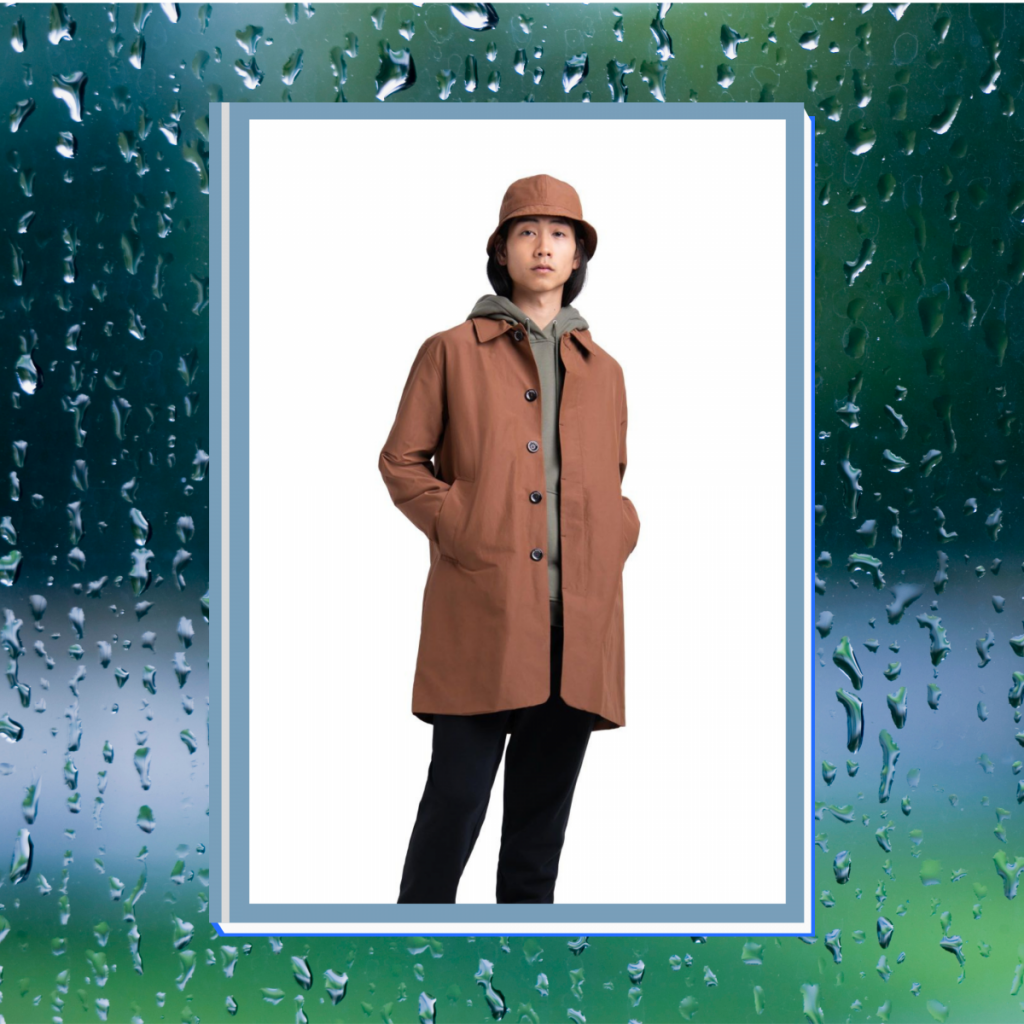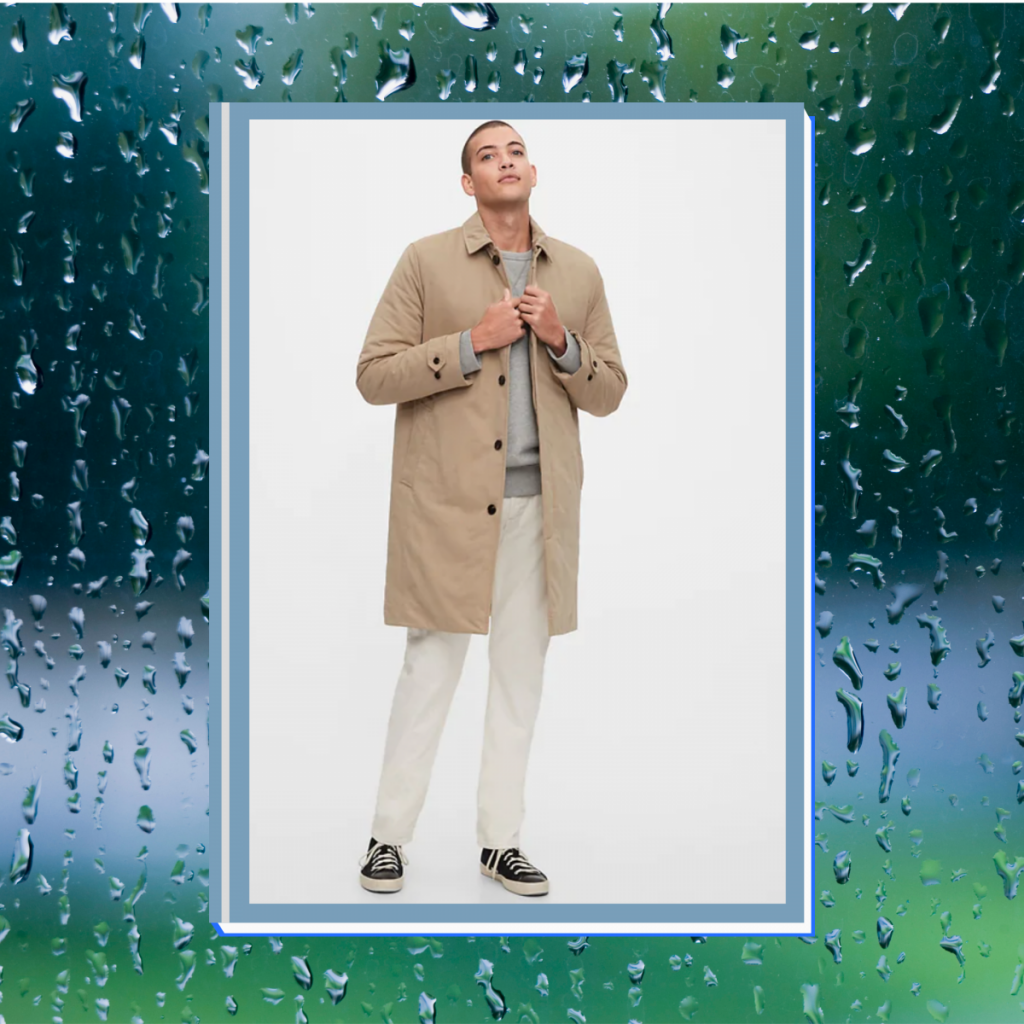 Ready to create your perfect fall wardrobe? Team SG can help, with a customized shopping plan built just for you.

Like a phoenix rising from the ashes, Gabi Meyers went from Team SG's first-ever intern to a trusted fashion editor and stylist. She currently lives in Chicago with a very cute dog.