Affordable Men's Fall Fashion: The #SGApproved Capsule Wardrobe
Look good without breaking the bank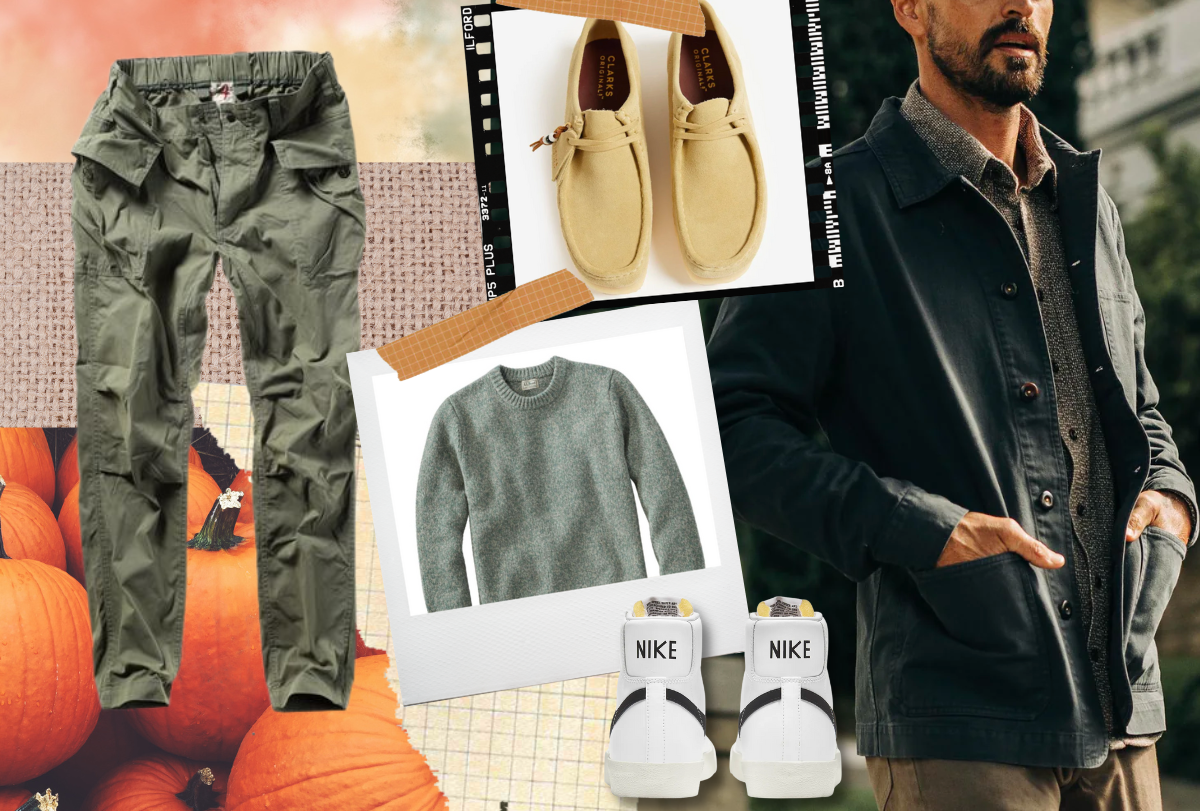 If you, like us, are spending all your money on pumpkin spice lattes right now, you may want to budget in other areas. Like say, investing in men's fall fashion.
Enter: Style Girlfriend's 2023 affordable men's fall capsule wardrobe. It's got everything you need to look stylish from work to the weekends, and can be mixed and matched into almost endless combinations.
RELATED: What is a men's capsule wardrobe?
Sure, there are some "wear all year round" items in here, but don't be fooled. The pieces in this shopping list below looks best when there's a little chill in the air and your wife is on her annual Gilmore Girls rewatch.
Below, the affordable men's fall fashion to shop for 2023:
How to Wear Pieces from the Fall Capsule Wardrobe Together
casual office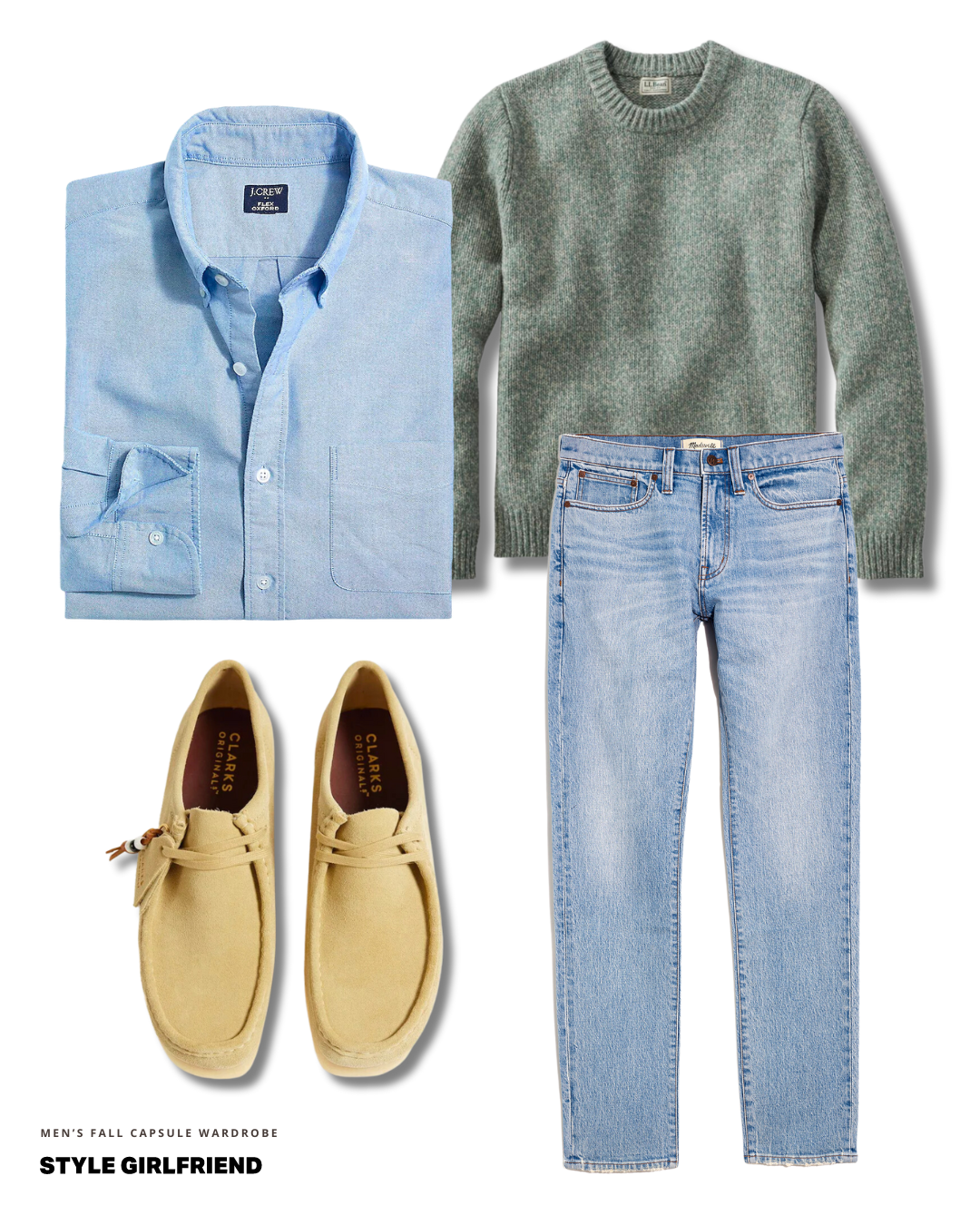 oxford shirt | sweater | boots | jeans
There's nothing flashy about this fall outfit, which is exactly why we love it. You could pull this on any day of the week and feel confident knowing you look great.
Sure, trends are fun, and trying a new silhouette, like big pleated pants, can be exhilarating, but on those mornings you just want to leave the house feeling your best with less stress? This is your look.
weekend hang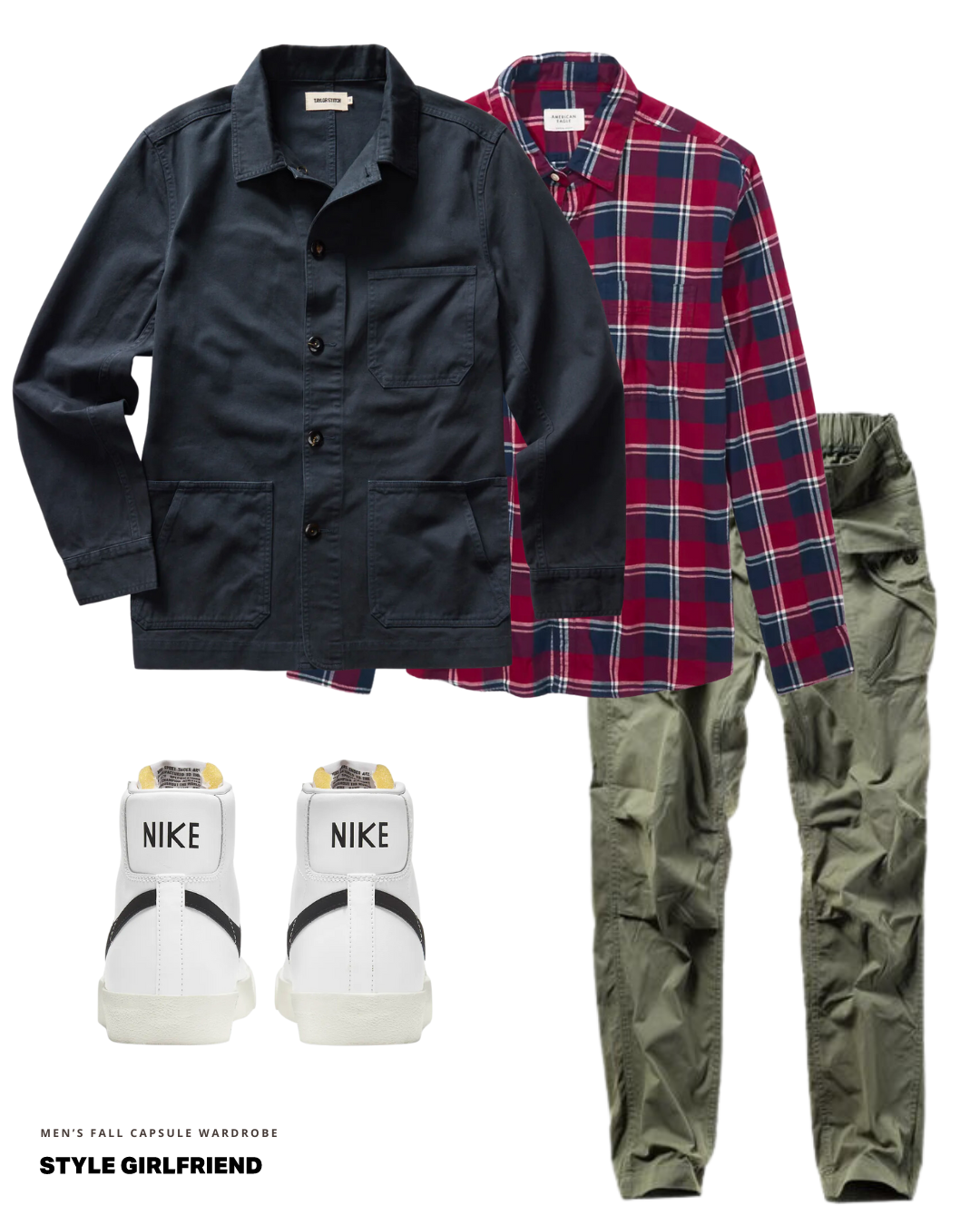 chore coat | plaid shirt | pants | sneakers
We're so glad chore coats are back for another fall season. They're such a versatile piece of outerwear, and you can find one at plenty of price points. This one from Taylor Stitch clocks in under $200, putting it firmly in the middle of the pack of what's available.
RELATED: 5 Days, 5 Ways to Wear a Chore Coat
date night
cardigan | t-shirt | pants | sneakers
Is this the year you hop on the cardigan bandwagon? We hope so. This one from Urban Outfitters rings up at just under ninety bucks and has a fun "business in the front, party in the back" vibe.
More Affordable Men's Fall Fashion Resources from SG HQ