How to Build a Men's Capsule Wardrobe
A guide to everyday minimalism
Learn how to build a minimalist men's capsule wardrobe for 2020 in this style primer from Team SG…
I wore the same pair of jeans three days last week.
On Monday, I paired my favorite high-waisted, black Naked & Famous skinny jeans with a button-up shirt and Nike dunks. Two days later, I wore them out for drinks with gray heels and a white sequined top (a post-holidays steal from Madewell), and that Friday with a blazer and concert tee.
At no point did I hear, "Um, Megan…didn't you just wear those jeans?"
Which really shouldn't be so surprising. As much as we all tend to assume the world revolves around us (and our sublime wardrobe choices), no one actually thinks about what you're wearing as much as you do.
That's why building a men's capsule wardrobe is such a good idea.
I noticed this phenomenon of wearing fewer, but better clothes when I lived in the south of France my junior year of college. Mes amis français always looked super chic, though I knew none of them had beaucoup euros to spend on clothes.
One friend, Henri, would bust out this très cool blazer for class..maybe he'd wear it on Tuesday, and again on Thursday, but always in different outfit combinations. Marietta had a pair of suede boots that she paired with jeans, skirts, and dresses alike.
The lesson from my trop cool for école pals? That an everyday minimalists men's wardrobe that repeats doesn't have to be a bad thing. That if you want to wear that blue oxford shirt twice in one week—once under a sweater with chinos, once with jeans and sneakers—go for it.
With a minimalist wardrobe, women will notice that you look put together, not that you're repeating basics.
This doesn't mean I'm letting you off the hook for putting thought and care into your outfits each day. Quite the opposite, really!
It's better to repeat clothes in your closet—really great, quality clothes that you know you look and feel great in—rather than rack your brain (and bust your budget) in order to pull together a totally new outfit each day of the week.
Build a men's capsule wardrobe with these key items: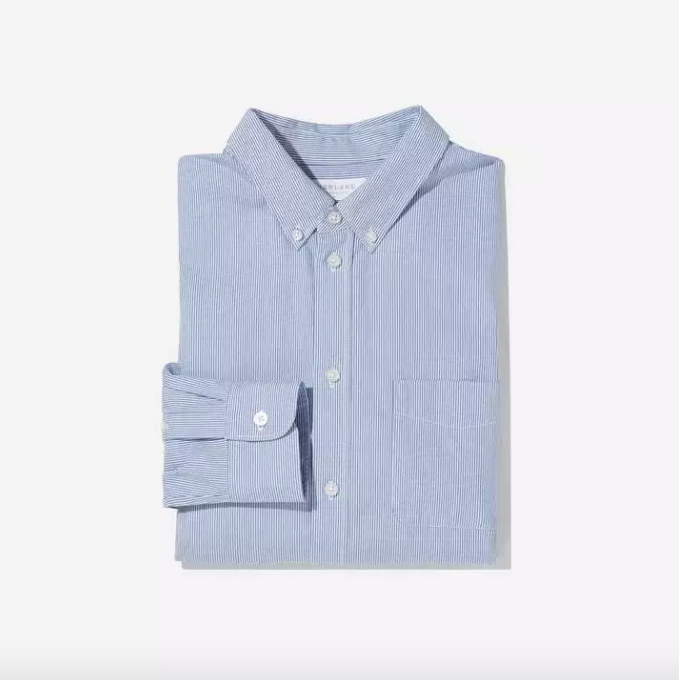 SG Says: Hold onto your butts, because for almost all of these men's capsule wardrobe items, we're going to link to other stories on Style Girlfriend about the oh-my-god mission critical importance of having this item in your style rotation already.
That's the nice thing about capsule wardrobes. They really are just the essentials, so you probably already own at least a few of the items on this list. Like an Oxford shirt, which looks good dressed up and dressed down, with chinos and with jeans.
Shop #SGApproved Oxford Shirts: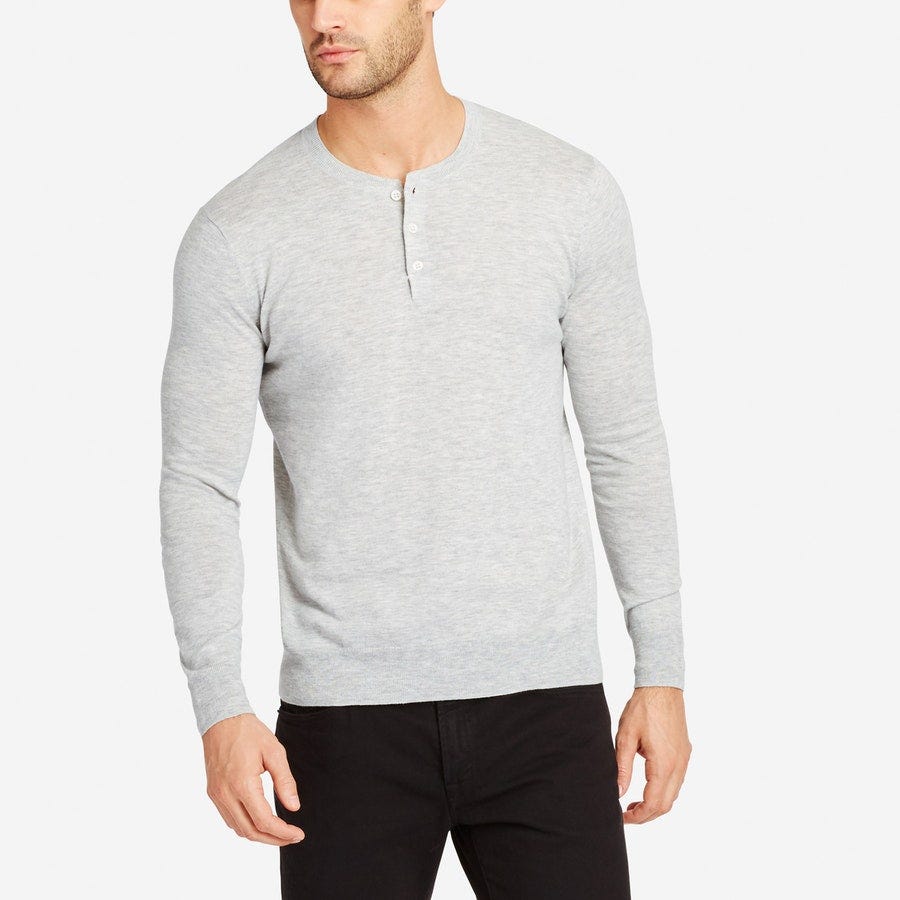 SG Says: By now you know how everyone on the team here feels about a henley. So a capsule wardrobe guide wouldn't be complete at SG HQ without including this style staple.
If you haven't yet worn yours in new and interesting ways (like pairing it with a suit!), I highly recommend it. You'll be surprised by how versatile this wardrobe workhorse can be.
Shop #SGApproved henley shirts: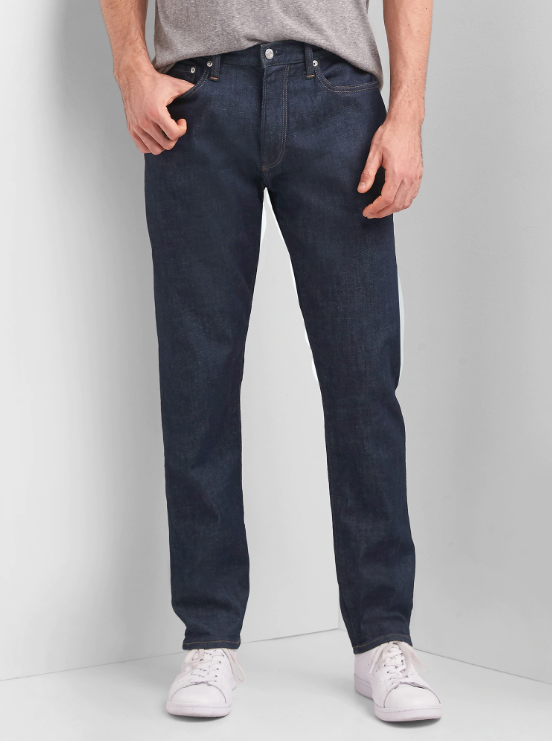 SG Says: Obviously you need (and probably have) plenty of jeans. But it's worth doing a Mari Kondo-style purge of your denim drawer. There could be a pair or two that aren't doing you any favors in the style department. You know the ones. You've had them since college, and they're a little worn out, a little faded. And while they're probably comfy as hell, you don't look (and therefore don't feel) your best in them.
Reward yourself for getting rid of the safety blanket clothes by investing in a new pair of dark-rinse, slim-to-straight fit denim that makes you look and feel like a million bucks.
Shop #SGApproved dark jeans: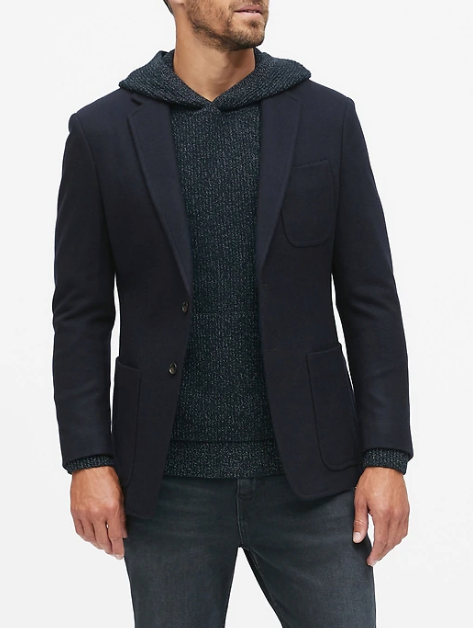 SG Says: You can get a lot of mileage out of a well-fitting navy sport coat. If you already own one, but it doesn't fit great, consider taking it to the tailor before starting from zero.
They might be able to tweak it here and there for a better fit that practically feels MTM.
Shop #SGApproved blazer picks: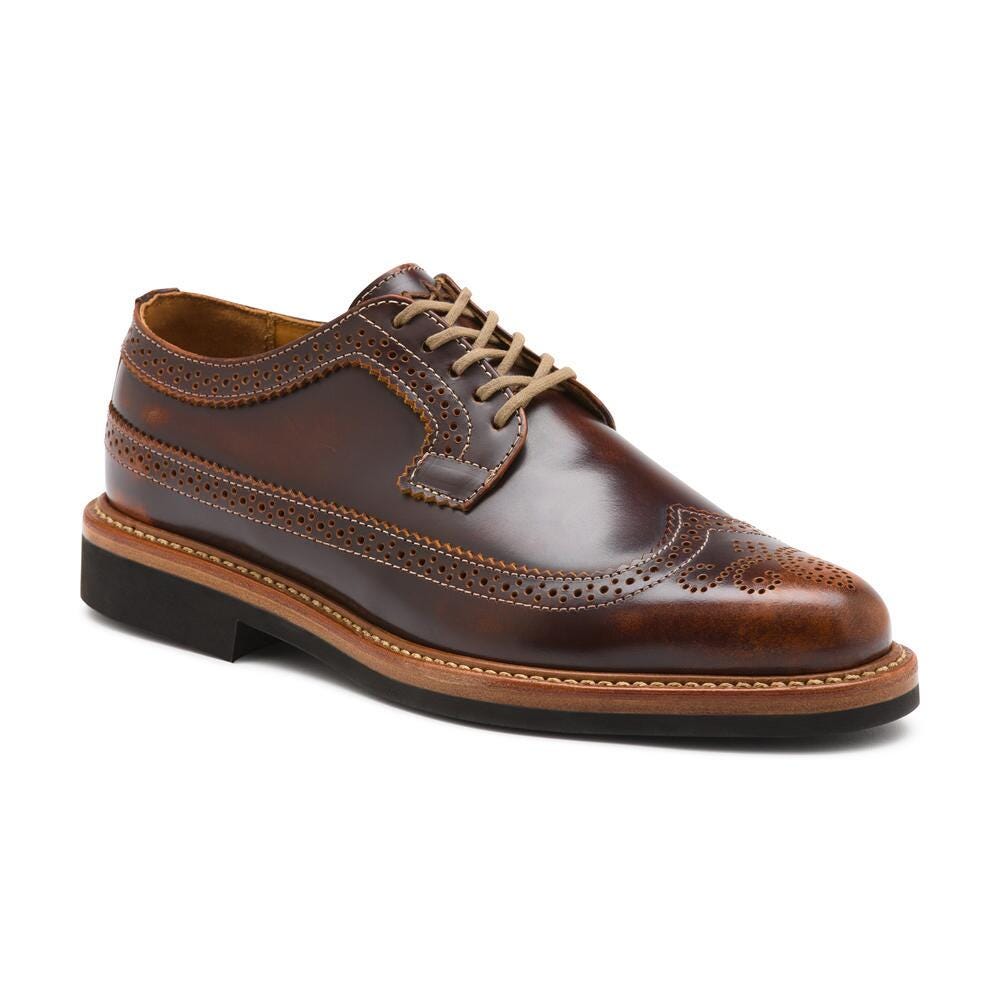 SG Says: You could also go with a lace-up boot as your one necessary dress-up shoe. Just make sure you have at least one pair of shoes you can wear with a suit to funeral or to court (hopefully not in the same day..that would be a rough one…)
Shop #SGapproved dress shoe picks: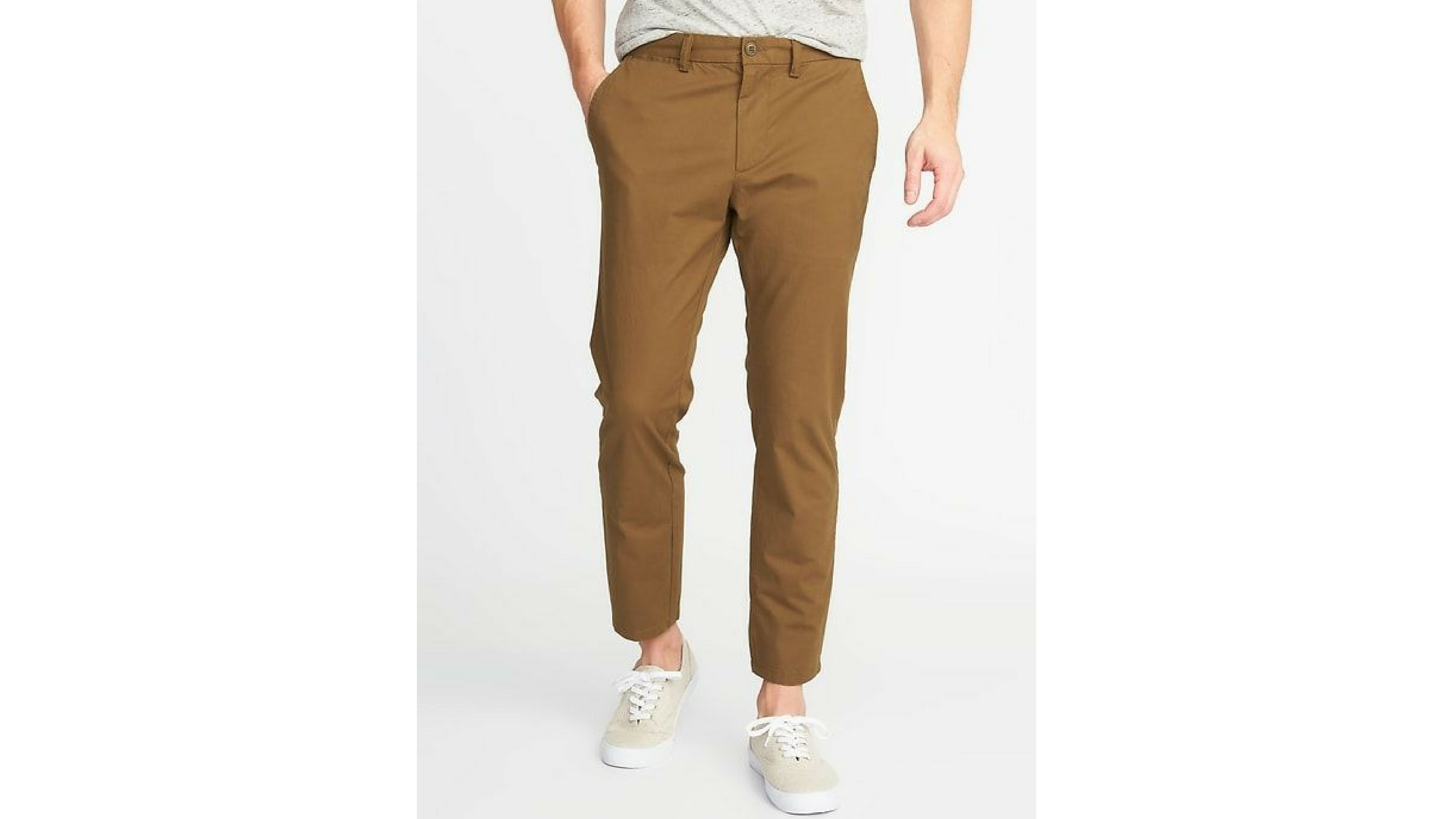 SG Says: If you're starting from scratch, a pair of chinos in a khaki color is the way to go.
This color is easy to find from most brands, and the overall effect is a neutral building block for whatever kind of outfit you decide to wear that day.
Shop #SGapproved chinos:

7. Grey crewneck sweatshirt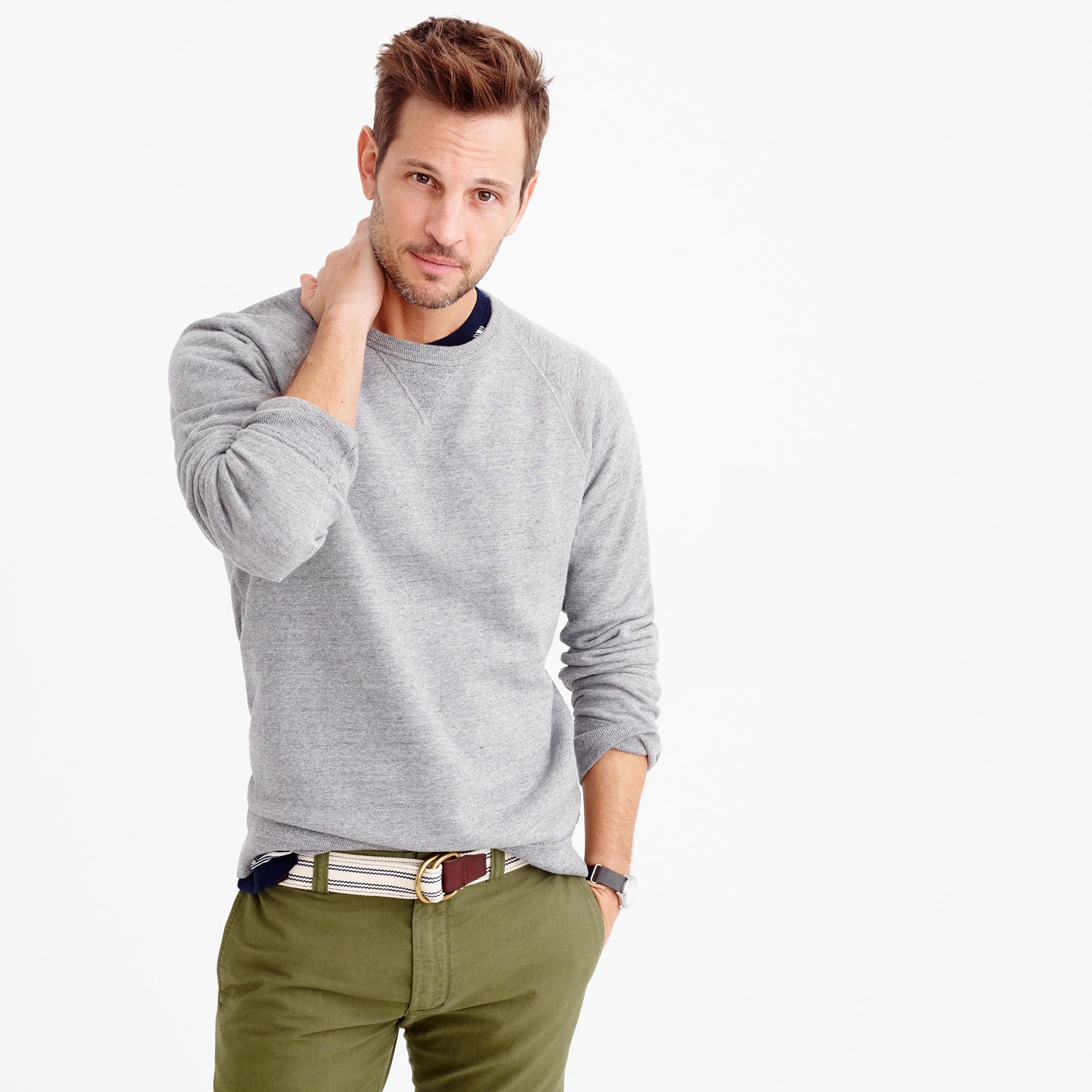 SG Says: A nice grey crewneck sweatshirt is a total game changer when it comes to an everyday minimalist men's wardrobe.
And don't be afraid to wear yours with more than just jeans!
These bad boys look great dressed up over a collared shirt with a pair of chinos or twill pants. You could even get away with wearing one with a more casual suit and sneakers (tips on pulling that look off here).
Shop #SGApproved crewnecks: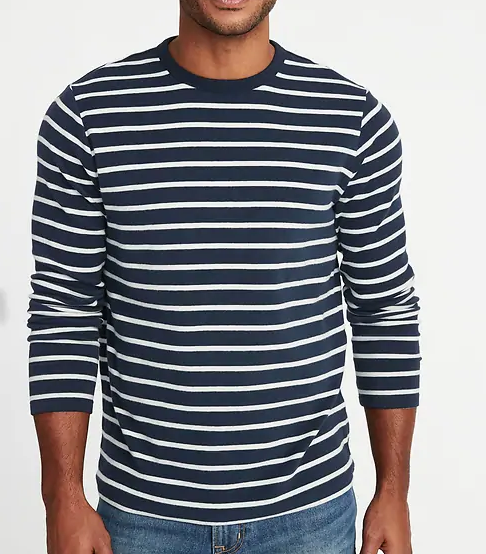 SG Says: Lest you think this is just a French thing, let me assure you. Every guy looks stylish in a Breton stripe shirt.
Shop #SGApproved striped shirts: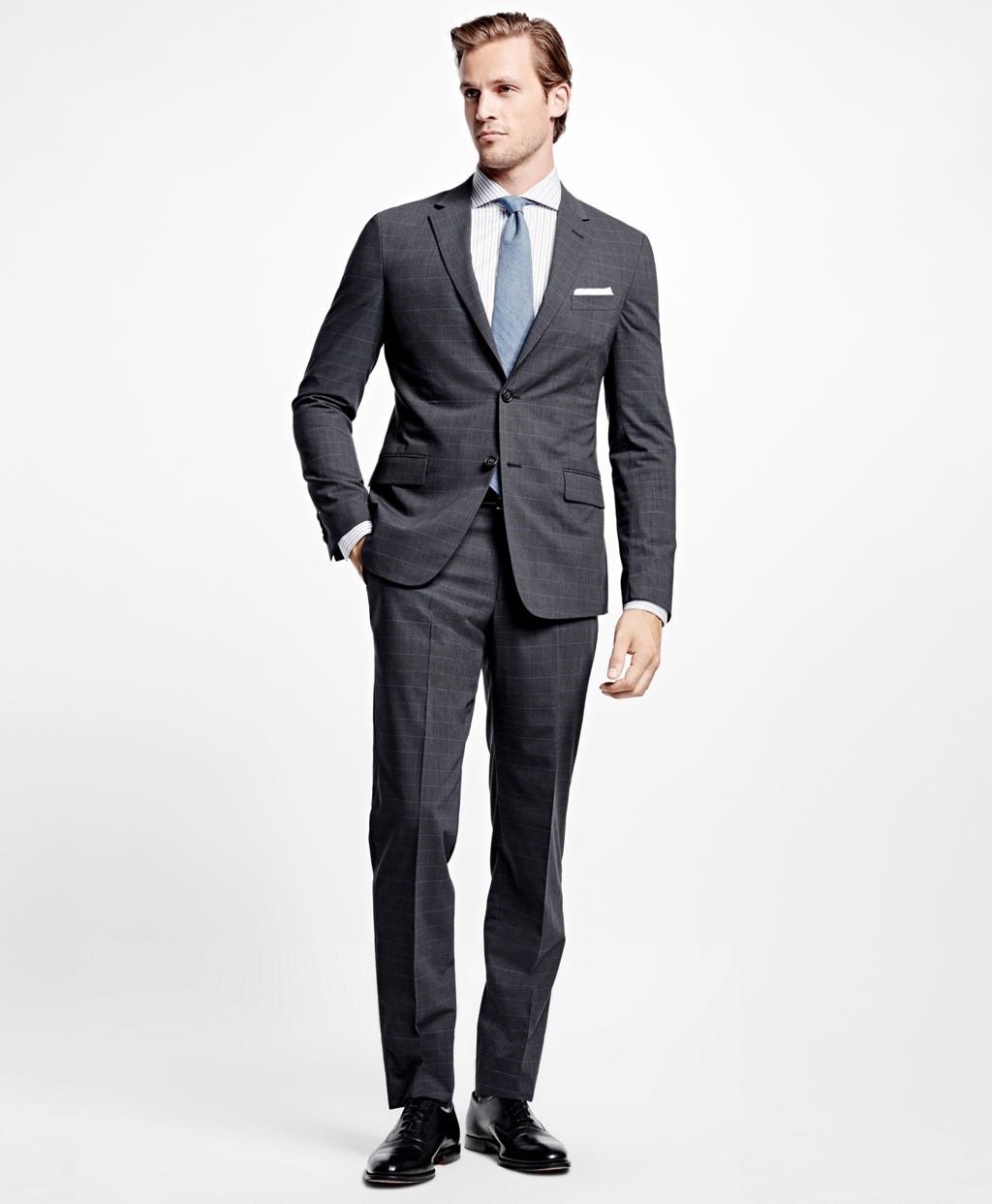 SG Says: And of course, a suit. One that'll work whether you're headed to a wedding, or to court.
Shop #SGApproved charcoal suits: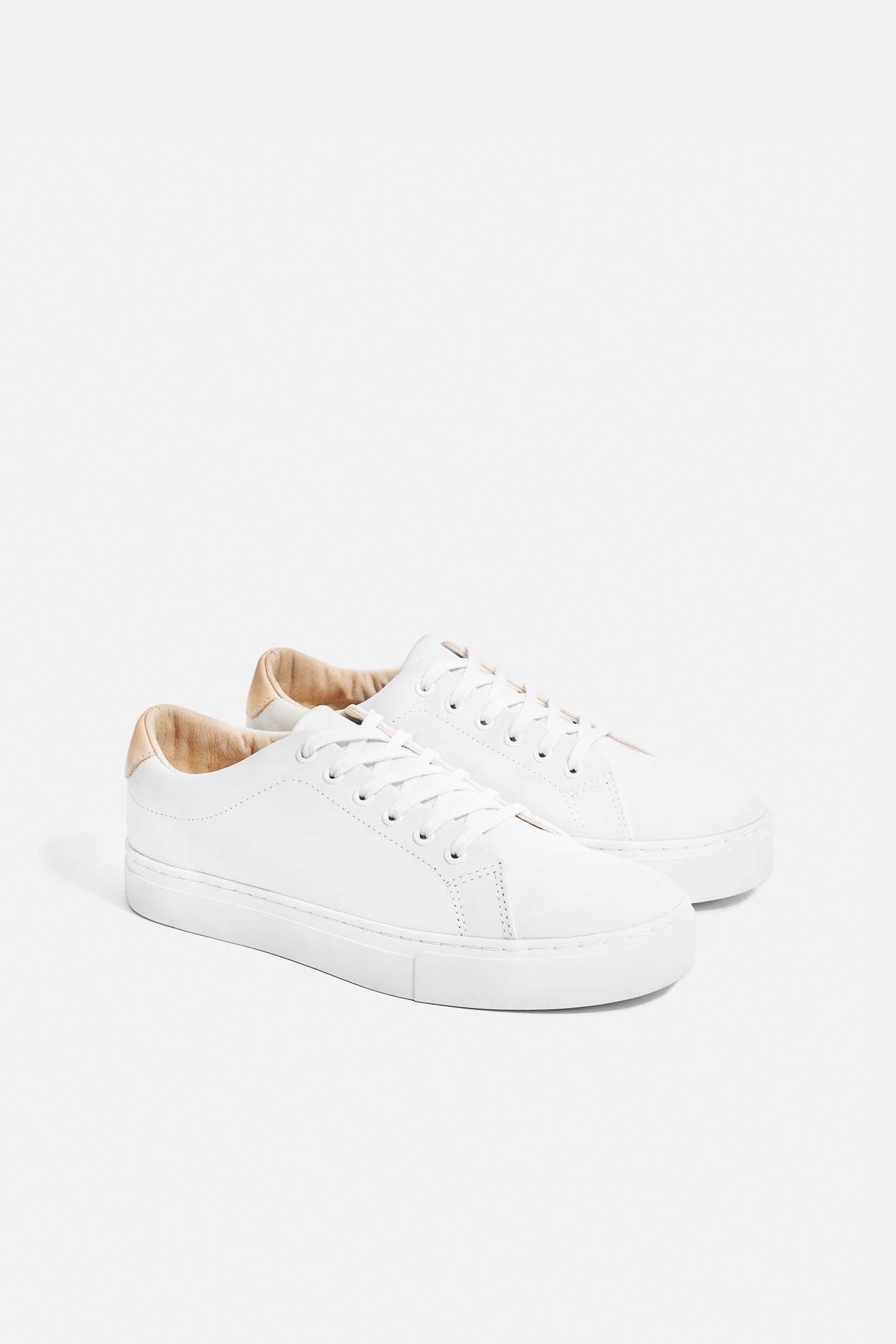 SG Says: We feel really strongly at SG HQ that every guy deserves a great pair of white leather sneakers. They're perfect for a capsule wardrobe, since you can wear them casually or more dressed up.
Just think: they go with pretty much everything on this list!
Shop #SGapproved white leather sneakers:
Want help building a men's capsule wardrobe for 2020?
***
SG can help!

Having a wardrobe that makes you feel like a million bucks does a lot for your confidence, but it can feel like a slog to build. If you're ready to invest in some new clothes for your wardrobe but dread the thought of shopping for them…consider having Team SG shop for you!
We can curate an online shopping list just for you that fits your budget, your body type, and your lifestyle.
Let us rescue you from shopping fatigue and sartorial apathy. You'll receive personal attention and care that will make you feel like the best version of the awesome guy you already are! Ready to seriously improve your closet and your confidence? Give us a shout.
***