3 Drawstring Pants Outfits for Men to Wear Right Now
Live that button-free life.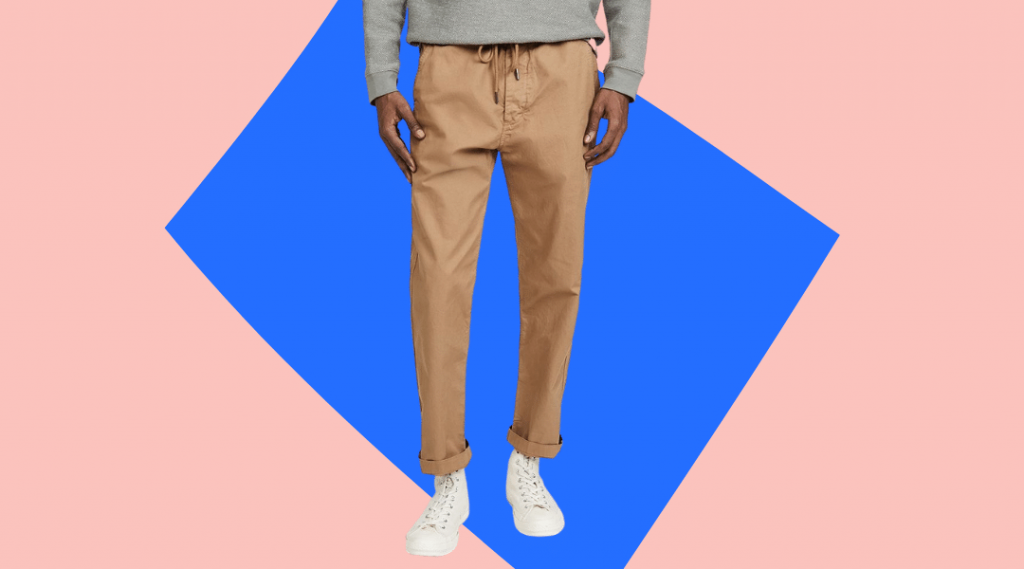 A fierce debate about drawstring pants for men ensued at SG HQ this week over this picture of Seth Rogen that Esquire shared on its Instagram page:
View this post on Instagram
I like it! Gabi does not. Which blew my mind. This "millennial professional hipster" vibe has always been her wheelhouse, I thought!
So it was up to me to pull together a roundup of drawstring pants outfits for guys.
Outfits that say, "I may be working from home, but I'm not afraid to stand up and have my co-workers see my whole look."
Drawstring pants outfits that beg to be worn on a date night with the missus. Outfits for hanging out with your friends (outdoors? at a bar that requires proof of vaccination for entry? I don't know what the rules are anymore for writing about socializing in 2022!).
Could you wear them at home on the couch? I guess, but seems like a waste. These looks are handsome! And stylish! And deserve to be seen from head to toe.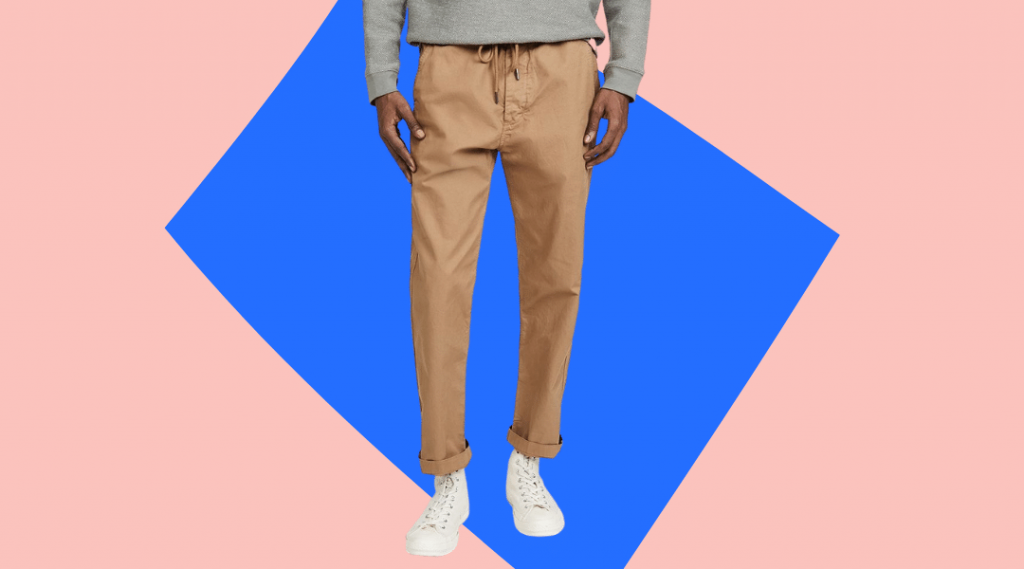 Below, check out three drawstring pants outfit ideas for men:
to work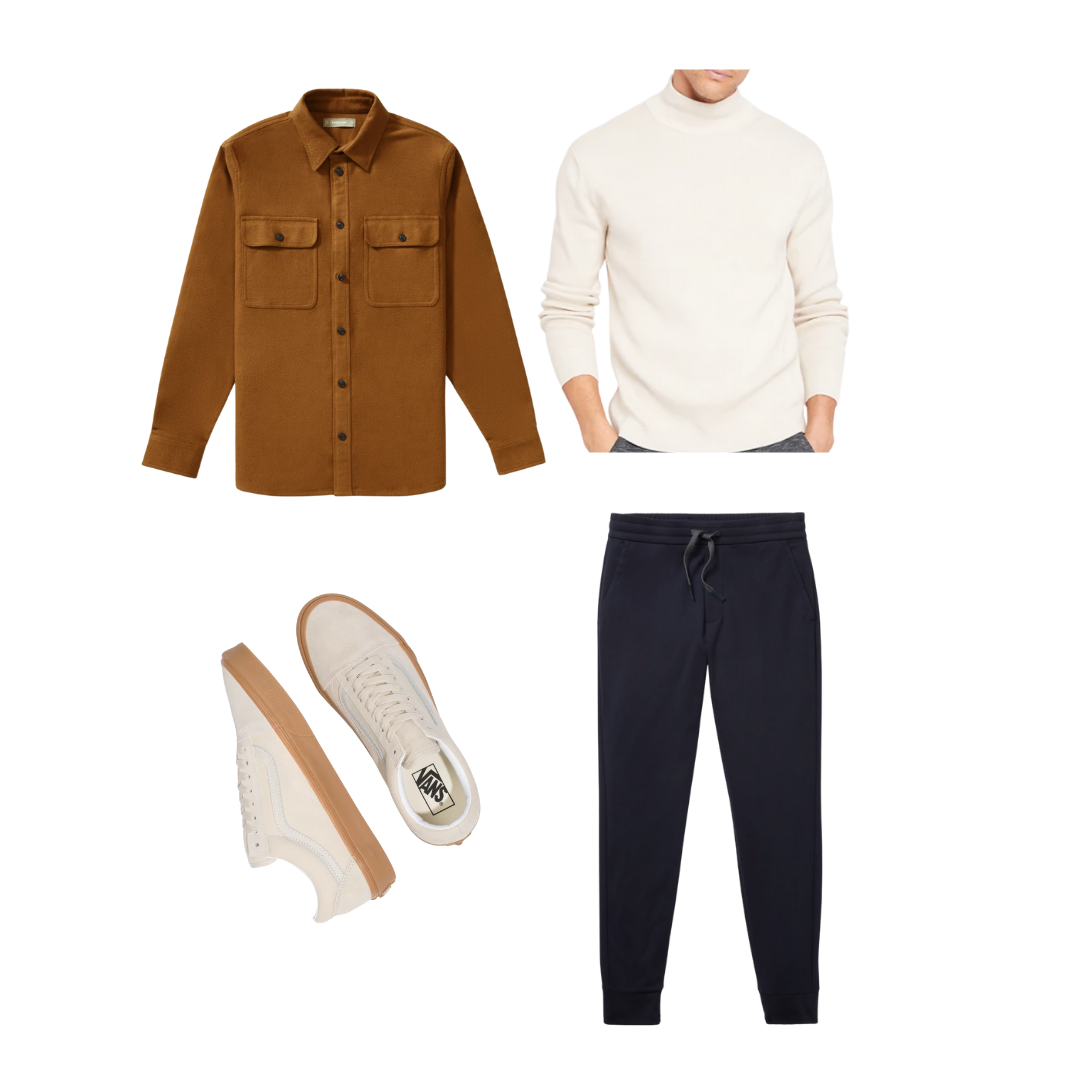 Shop the outfit:
Styling tips: These men's drawstring dress pants from Bonobos have a slight taper but don't confuse them with standard sweatpants, or even joggers.
They're totally appropriate for work, especially when paired with an oh-so-cozy cream-colored turtleneck and luxe-looking overshirt.
Want to dress things up a little more? Swap the sneakers for a loafer or chukka boot.
on a date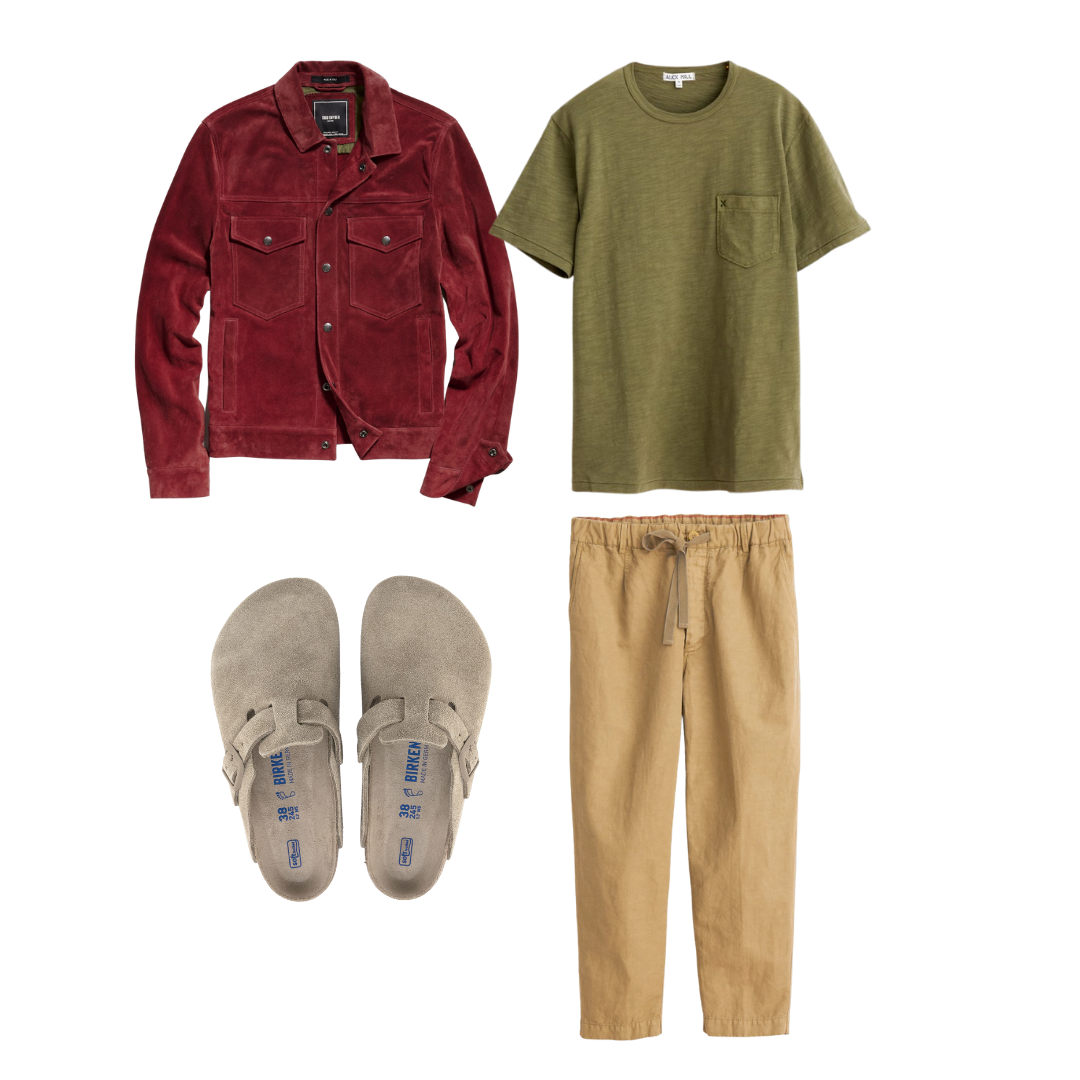 Shop the outfit:
Styling tips: These cotton linen drawstring pants for men offer endless outfit opportunities.
I love them dressed down with a pocket tee and Birkenstocks…though to be fair, I love any outfit with a pocket tee and Birkenstocks.
But they'd work with so much more in your closet! Swap in a rugby shirt with a French tuck and trainers.
Or a popover shirt with boat shoes for a preppy vibe.
The world is your drawstring'd oyster.
hanging with friends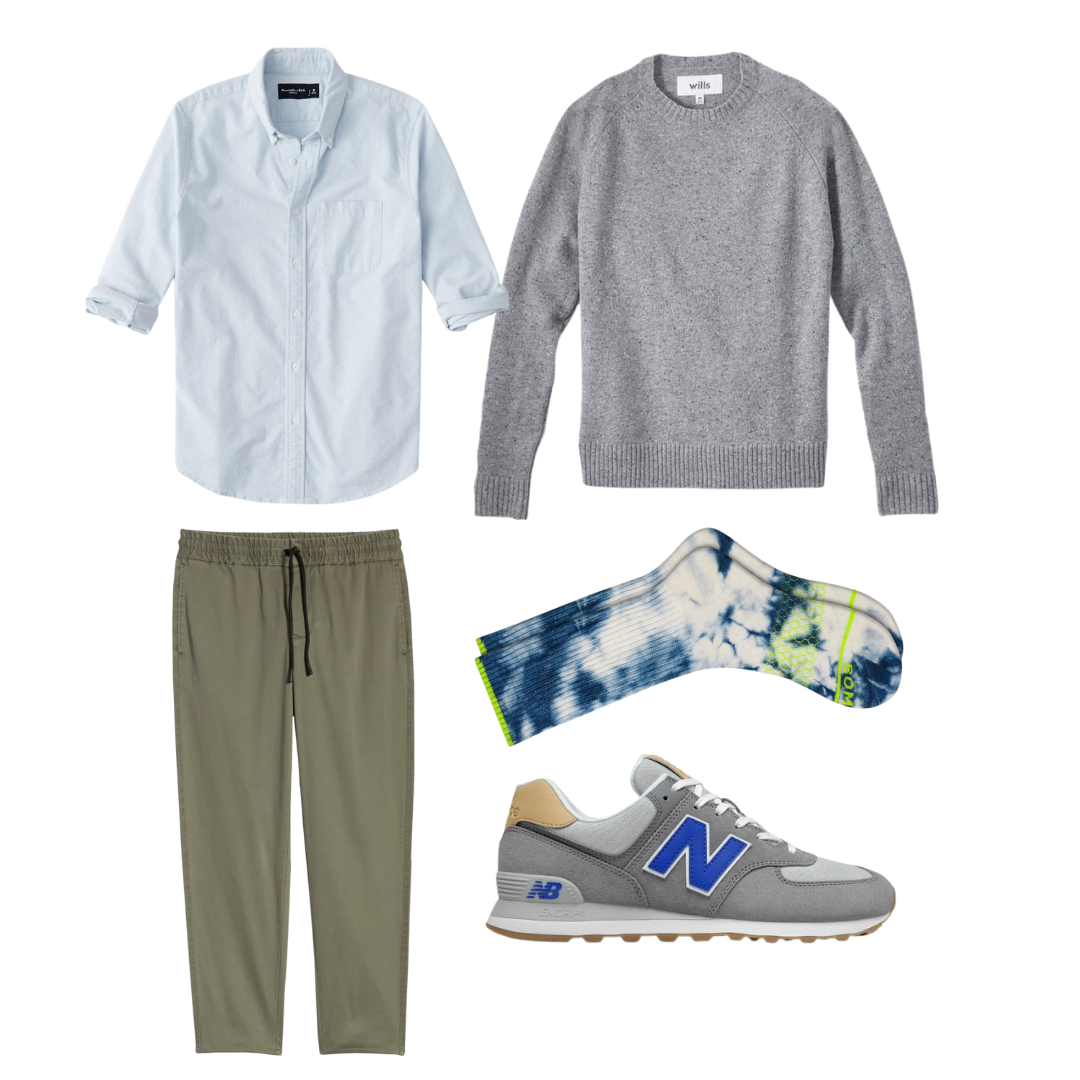 Shop the outfit:
Styling tips: Okay, yes the pants are expensive, but if you get your hand on them, you'll feel how sturdy they are.
And if you try them on, well, be prepared for some compliments about how good your butt looks.
I love this laid-back look with throwback sneakers and a tall sock, but you could also wear these pants with any of the outfit combos above for work, as well.
Shop more #SGapproved drawstring pants
***
Ready to update or overhaul your wardrobe?
Learn more about how Team SG can help you shortcut your shopping time.