5 Days, 5 Ways: How to Wear a Linen Shirt
Ready for anything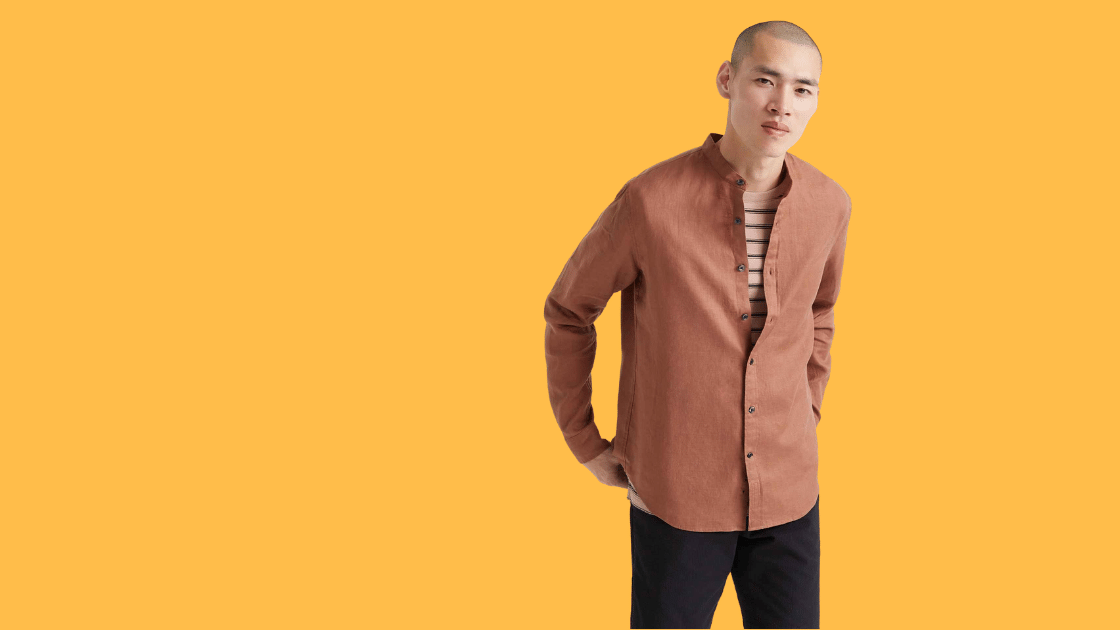 Summer is the perfect time to add a few lightweight pieces to your wardrobe.
Like? Linen.
The natural fiber just exudes ease, guys. You can literally wear linen-anything and feel cool, calm, and collected in 100ºF weather.
A good place to start is a long-sleeve linen shirt, which is what I'll be covering in this #SGapproved guide.
What is linen, anyway?
Made from the fibers of a flax plant, linen is a type of textile, like cotton or wool.
It's very absorbent, drying faster than cotton, which is what makes it such a popular warm weather wardrobe swap.
What to look for in a linen shirt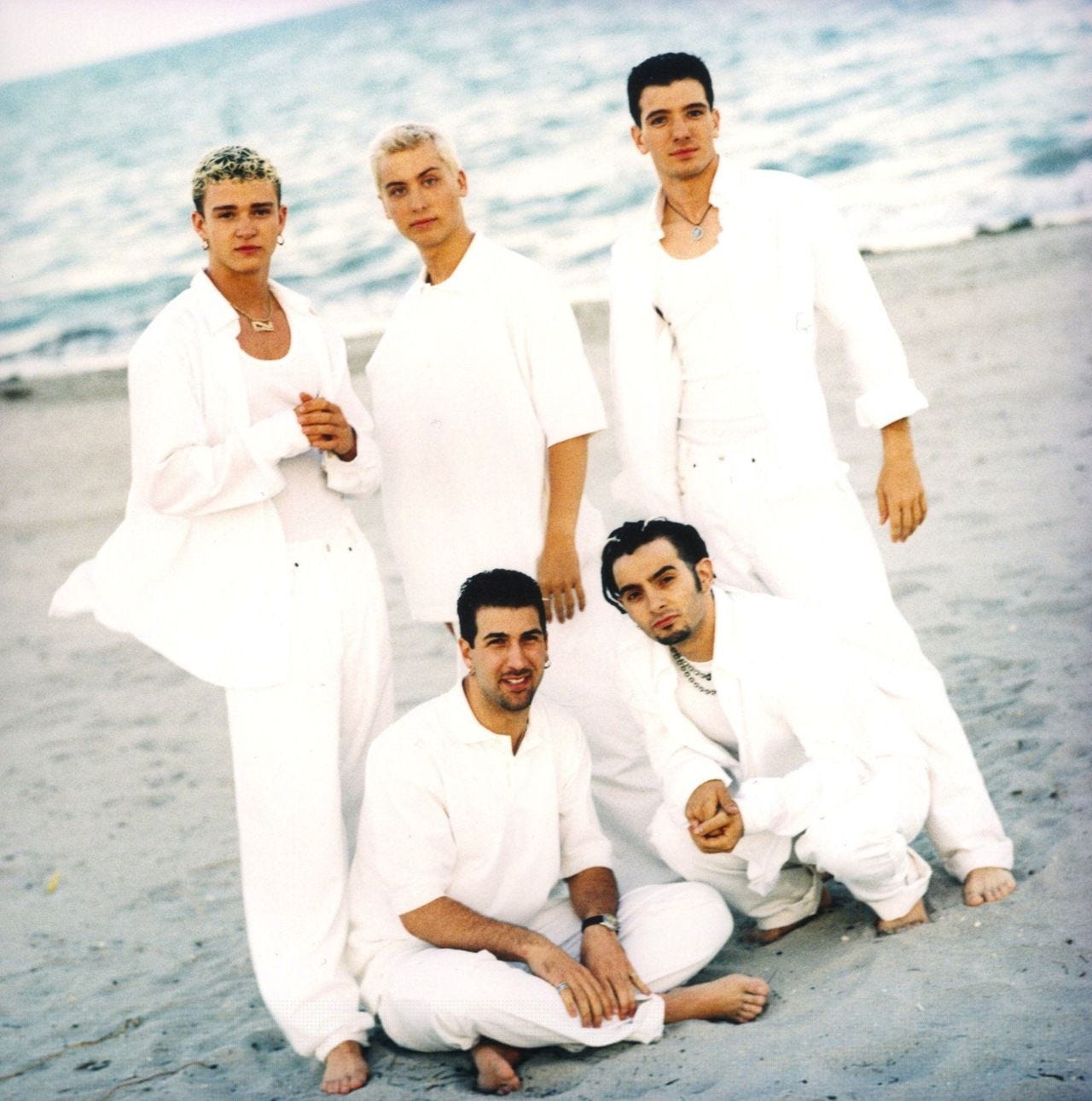 If you're worried about looking like a '90s boy bander crooning about love when wearing linen, this is for you.
As GQ pointed out last year, "A linen shirt might be a breezier look than your standard broadcloth shirt, but that doesn't mean it should be flapping in the wind as you walk down the street."
Instead, go for a more modern-looking linen shirt in a slim (but not tight) fit.
And if you're not the ironing type? You can keep the wrinkles to a minimum but still hit a high Easy-Breezy Quotient™ in a linen-cotton blend.
How to wear a linen shirt five ways this summer: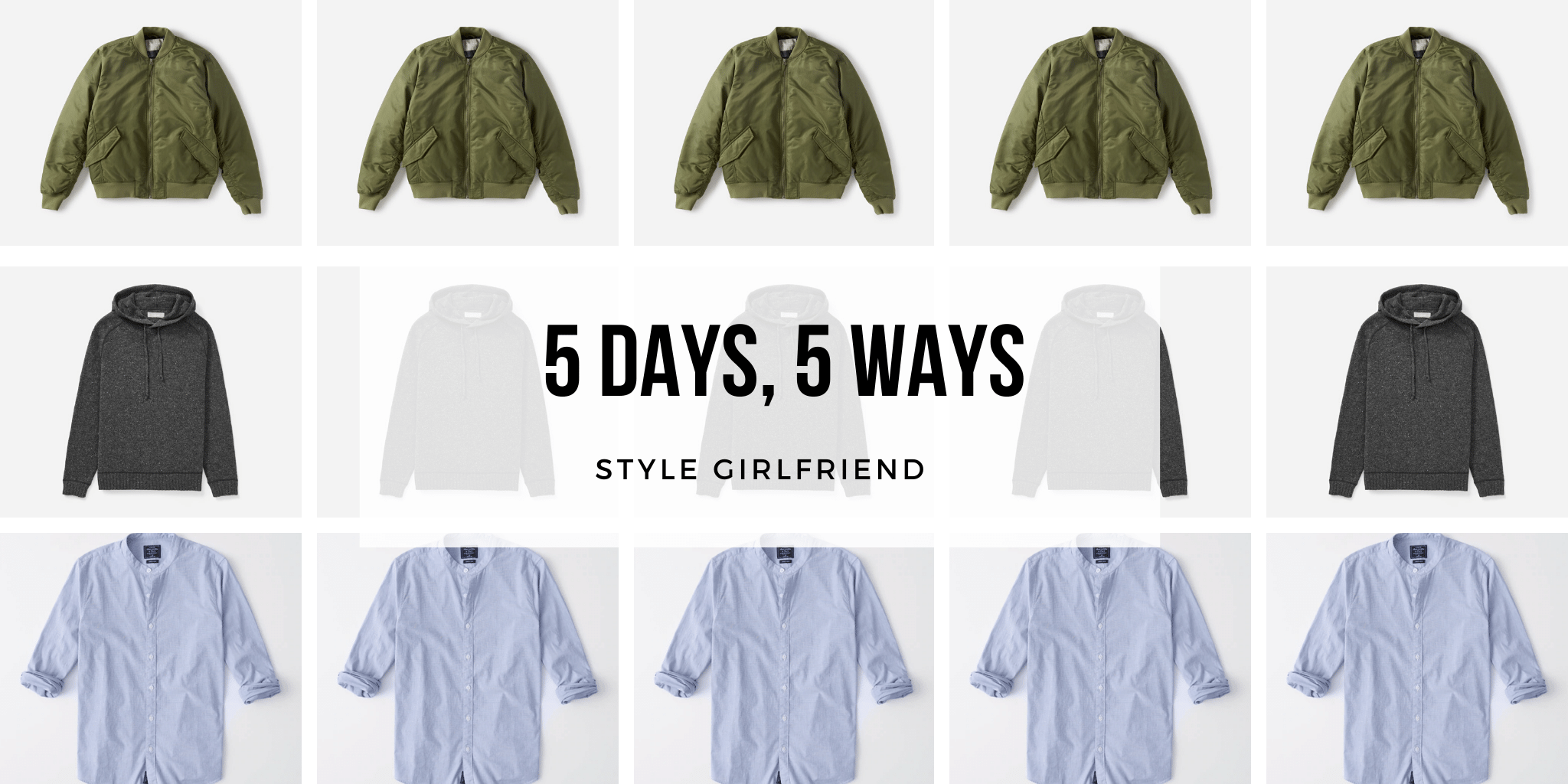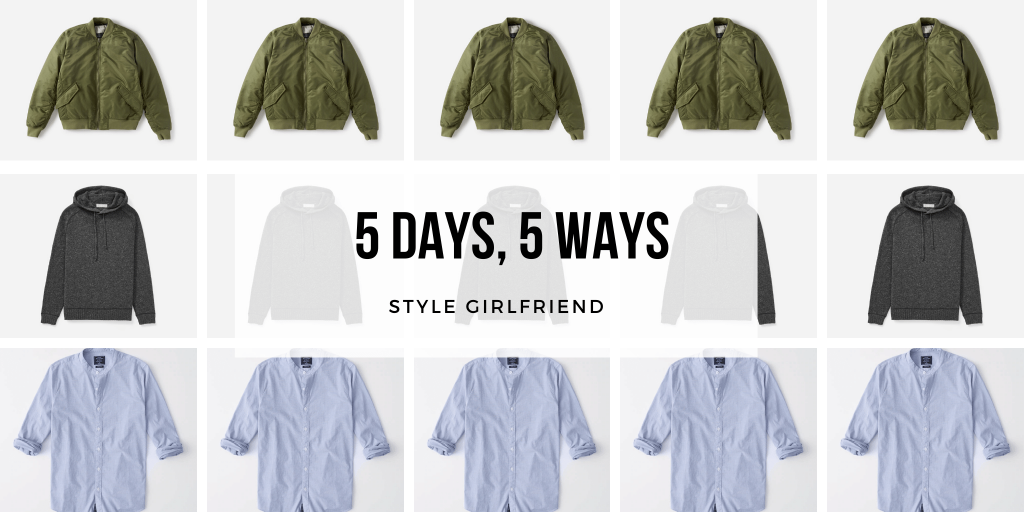 MONDAY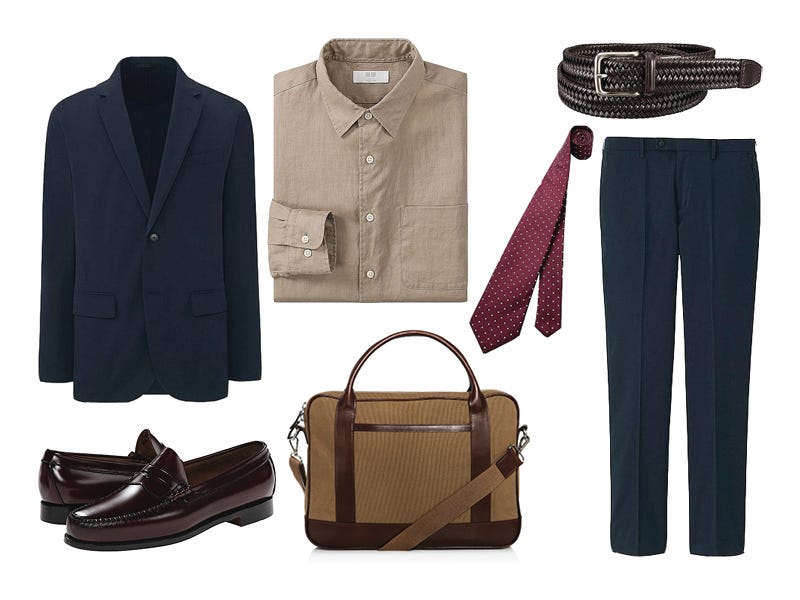 linen shirt: Uniqlo | belt: Anderson
SG Says: Linen means business when it's paired with a smart suit and leather accessories.
TUESDAY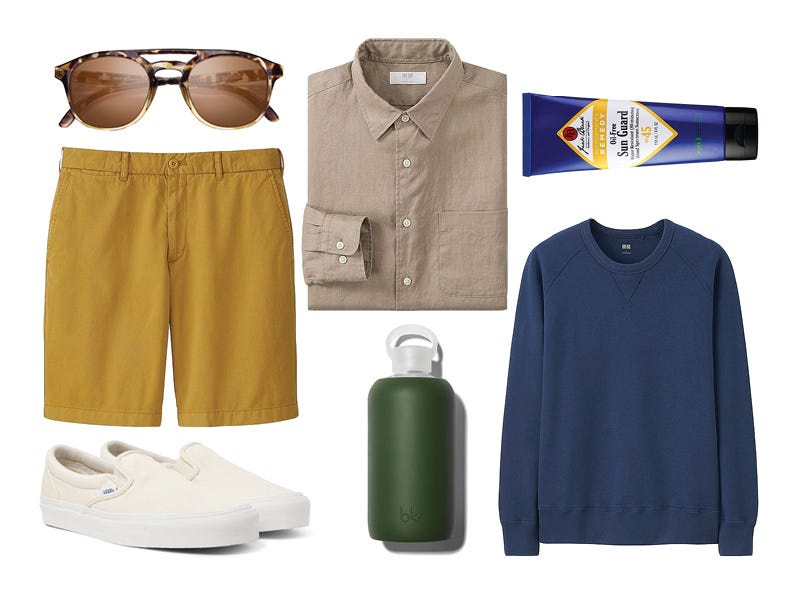 water bottle: Bkr | sneakers: Vans
SG Says: Linen works as a great base layer on mercurial spring or summer days that shift from sunny to breezy in what feels like a matter of minutes.
And don't be afraid to pair chino shorts with a button-front linen shirt. I promise you won't look like you're on vacation, vying for another mai tai at the resort bar, so long as the rest of the outfit looks structured.
WEDNESDAY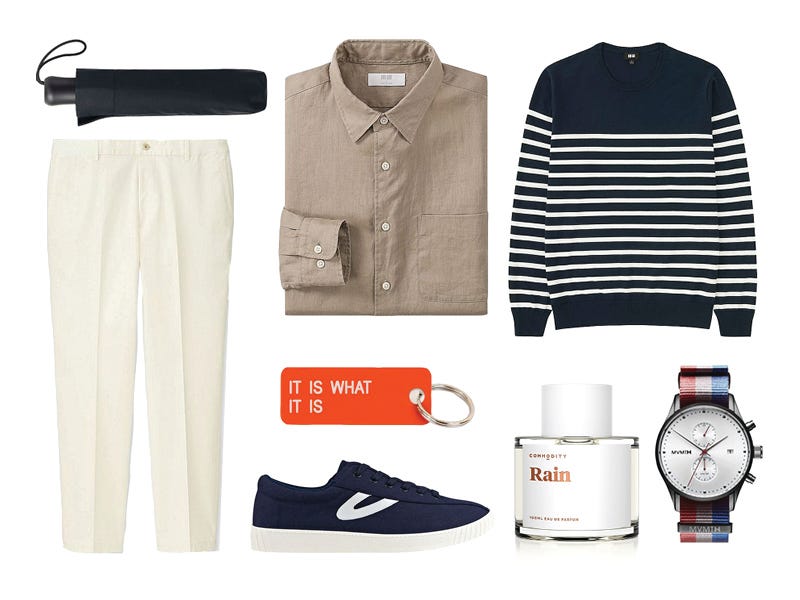 sneakers: Tretorn | watch: MVMT
SG Says: Linen's breathability makes it a great base layer for April and May's notoriously muggy showers.
THURSDAY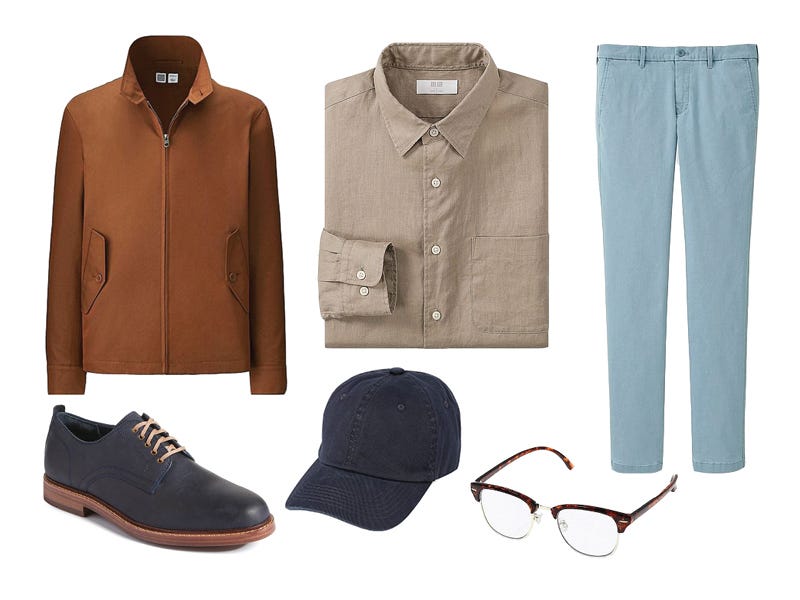 baseball cap: Goorin Bros | cotton twill chinos (similar): Canali
SG Says: Colorful chinos and a Harrington jacket look just as good paired with a linen shirt look at the office as they do after hours.
FRIDAY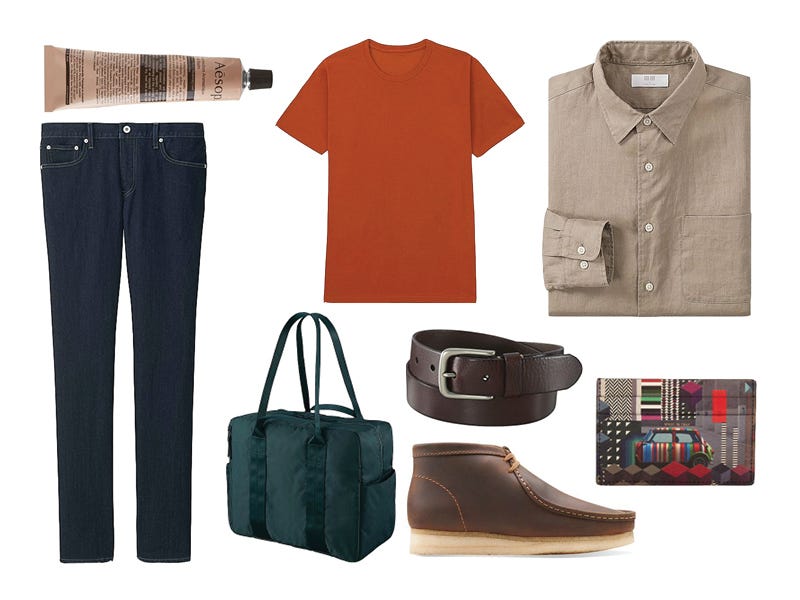 tee: Uniqlo | hand lotion: Aesop
SG Says: A linen shirt works wonders as a stylish layer when traveling (and facing cool AC on a hot day).
// Shop the best linen shirts for men //
$ – Uniqlo, $30
SG Says: Shown throughout this guide, this long-sleeve Uniqlo shirt is an affordable way to dip into the linen trend.
Thanks to a shorter hem and slightly loose shoulder, this shirt looks good untucked for a casual, even (yes) breezy feel.
$$ – Bonobos, $88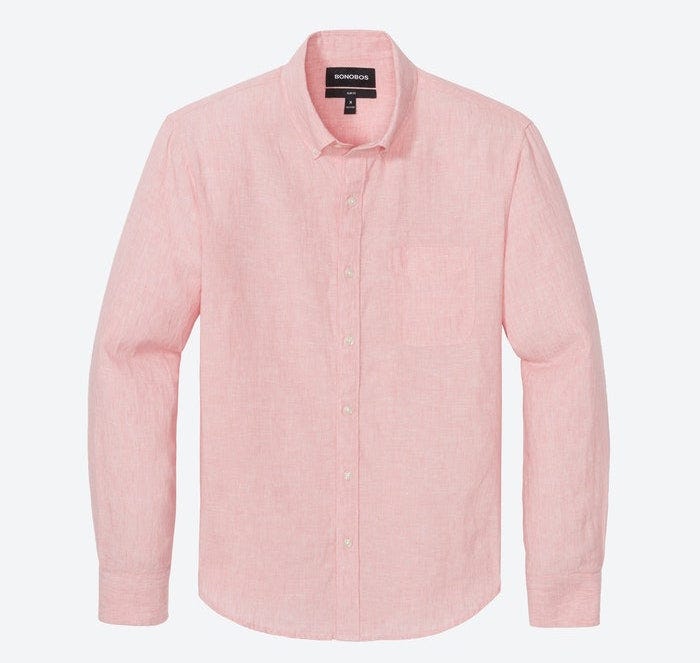 SG Says: This shirt is a linen-cotton blend, which, as I mentioned above, means you'll see less wrinkles than a 100% linen shirt.
There's also a kind of funky striped version in the same cut, if you're looking to break out of summer solids.
$$$ – Club Monaco, $99
SG Says: A band collar shirt is a great way to shake things up with this summer shirt. Wear a t-shirt underneath like the model above, or on its own for an uber-laid back vibe.

Want more summer style? Check out five ways to wear espadrilles, and the best swim trunks under $100.

Like a phoenix rising from the ashes, Gabi Meyers went from Team SG's first-ever intern to a trusted fashion editor and stylist. She currently lives in Chicago with a very cute dog.