The Best J.Crew Gifts For Him and Her This Holiday Season
Can't-miss gifts from the iconic retailer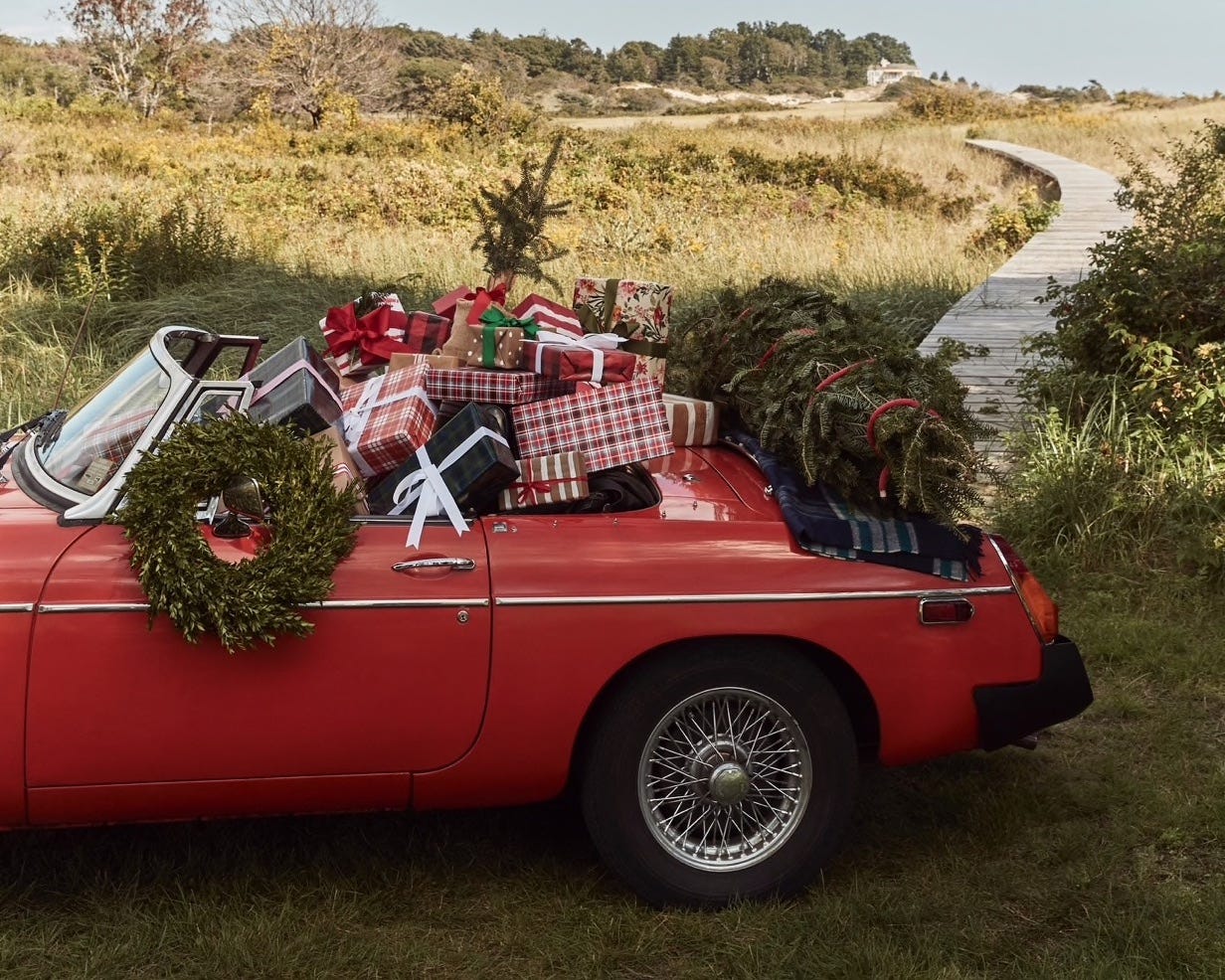 When I was a kid, our mall didn't have a J.Crew. It wasn't until after I left for college that one opened up. My friend Jackie worked there on the weekends for the discount.
I wonder sometimes if that absence is what makes me, to this day, think of J.Crew as sort of the platonic ideal for retailers I (100% affectionately) refer to as "mall brands."
The brands whose stores mark your childhood by their relative accessibility, both physically and financially.
Abercrombie & Fitch is another. American Eagle Outfitters, too.
And J.Crew's familiar "mall brand" status is exactly why I think the retailer makes for perfect gift guide inclusion.
Truly, I believe we'd all be hard pressed to name someone in our lives who wouldn't be happy opening a gift-wrapped set of J.Crew pajamas, or a cashmere sweater, or fleece-lined boots.
It's why we pulled together this list of J.Crew gifts for men and for women.
It was that, or overrun our other gift guides with the retailer's offerings…though you'll find a few scattered throughout anyway.
First up? J.Crew gifts from the ladies' side of the store…
All items featured on Style Girlfriend are independently selected by our team. However, when you buy something through our retail links, we may earn an affiliate commission.
Shop J.Crew gifts for her:
A puffer makes a great gift because: It's stylish and functional. And the one she wore last winter probably isn't looking too hot these days…
A sweater makes a great gift because: It's hard to mess up.
So long as you get her size right, and pick a color you've seen her in before, you're golden.
Pajamas make a great gift because: They're pajamas! Slipping into a matching set makes any woman feel posh af.
A parka makes a great gift because: Even where winter temps don't dip too low, a cozy-yet-structured jacket that hits past her butt will find itself well-worn. I promise you.
A leather purse makes a great gift because: You can give this classic style to…I'll go ahead and say it…literally any woman on your holiday shopping list, and she'll like it. From your mom to your wife to your little sister.
It's just a good-looking, goes-with-everything, well-made purse. Every woman can use one (or two, or three) of those in her life.
More pajamas make a great gift because: Hey, she could use a short pair, too!
Shop J.Crew gifts for him:
A fleece pullover makes a great gift because: This style isn't like anything in his closet currently. In the best possible way.
Insulated boots makes a great gift because: Winter is coming.
A workshirt makes a great gift because: It's not flashy, but it is nice.
If he's the type to never treat himself, this chamois workshirt will feel like a luxurious upgrade to his everyday wardrobe.
Flannel-lined pants make a great gift because: It's right there in the name. Flannel. Lined.
What could be cozier?!
A sherpa shacket makes a great gift because: It's just fun to try to say "sherpa shacket" three times fast.
Go ahead! Try it!
A cashmere beanie makes a great gift because: You can't get the size wrong, and it's the type of thing he'd never buy himself (and then will wear every day until it falls apart).
A striped rugby sweater makes a great gift because: It's the kind of present he'll open and think to himself, "I would never have picked this for myself," and in the same breath think, "I can't wait to try it on."
---
I run Style Girlfriend, helping guys develop and grow their personal style, all from a friendly and supportive female perspective.