Guys, Here's How To Find Your Personal Style
3 tips for nailing your vibe.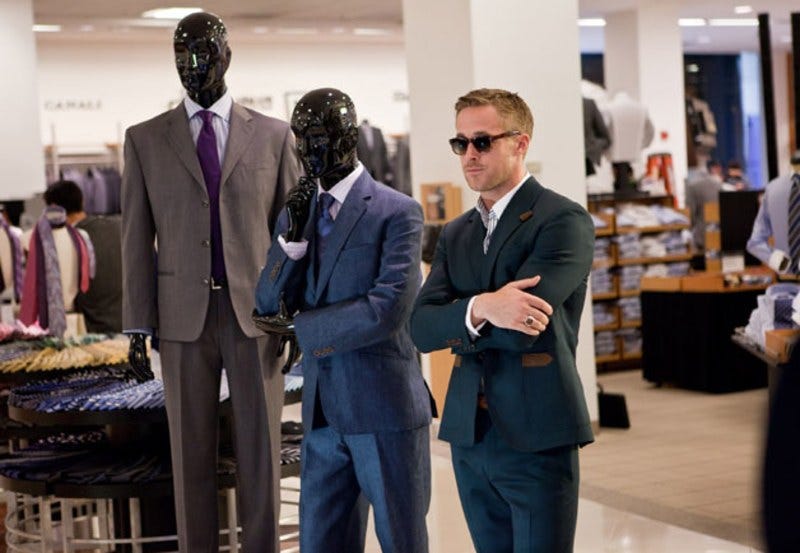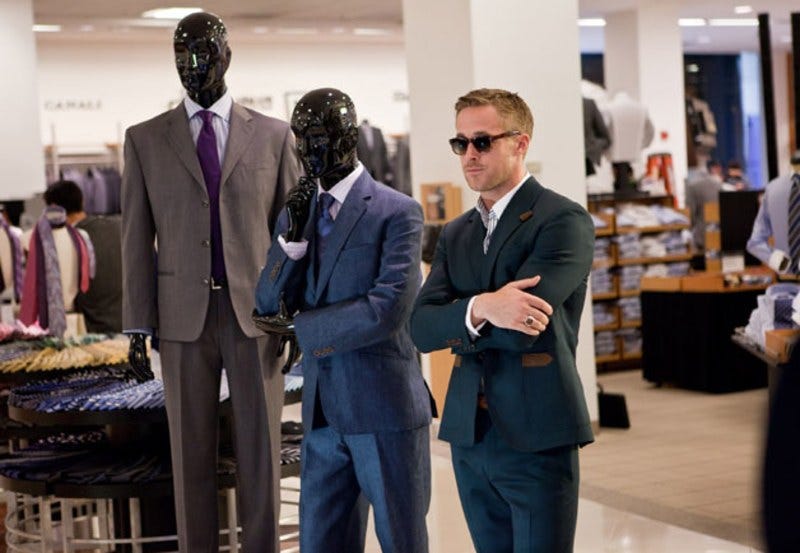 As a grown woman who writes about style for a living, you'd think I'd have honed my own fashion sense to an artful science by now.
You would be wrong.
I recently performed the intricate, bi-annual dance that is my winter-to-summer clothing swap (these fabled "hall closets" where winter coats can simply hang out all year long? No dice in a city like NYC!).
RELATED: How to Clean Your Closet
What I found? That I didn't have many warm weather clothes to pull out of storage!
A few pairs of fancy shorts, a dress or two, but that was about it. Turns out, I'd KonMari'd most of my wardrobe last fall.
When I find myself low on season-appropriate clothing, it's a bit of a mixed blessing. On the one hand, I have nothing to wear. On the other hand, I get to go shopping!
A woman cannot survive on fancy shorts alone, after all.
Before I even begin shopping, though, I consider how my personal style has changed since last year.
I think: "What do I want my clothes to say about me?"
On the one hand, I want my wardrobe to suggest, I am a strong boss woman. Prepare to be enthralled by how together I have it all!
Then there's the more innocent, but farther from reality, I am a laid-back girl-lady of independent means and indeterminate day-to-evening plans.
Do I want high-waisted skinny jeans and button-up blouses that make me feel tough and ready to take on the world? Or do I want easy-breezy frocks that can take me from an afternoon coffee to a later-that-afternoon Negroni at the drop of a wide-brimmed hat?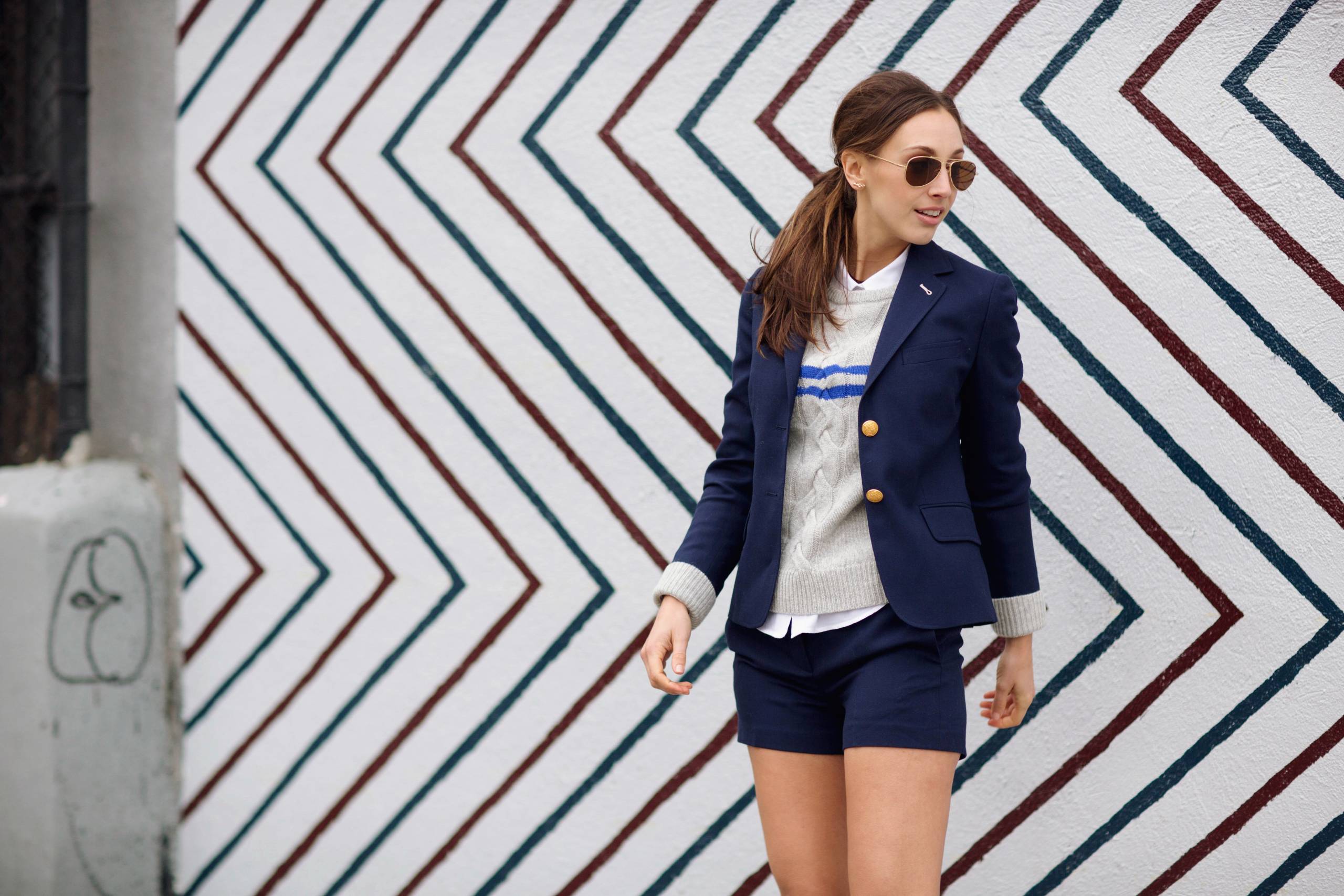 All this indecision stresses me out.
Shouldn't I know who I want to be by now? Shouldn't I be more settled in my style?
The real answer?! No!
Somewhere along the way, I learned that personal style is not a static thing.
Because your job isn't static. Your weight isn't static. Your wardrobe budget isn't static!
Thankfully, I've learned a few fashion coping mechanisms along the way.
I share them with you here, in the hopes they'll help you see your style journey in a similar light.
Below, 3 tips on how to find your personal style:
1. Look for Inspiration
I regularly pin street style photos to a secret Pinterest board of feminine style (lotta Emma Stone, some Olivia Palermo, a l'il bit of Kourtney Kardashian).
Doing so helps me hone in on what I like—structured sweaters, simple jewelry, high-waisted everything—and what I don't (ruffles, uber-bright colors, and body conscious anything).
Recently I got into a real hole on the ol' Pinterest looking at pictures of Meghan Markle's style, both in her role as a lawyer on Suits—a show I keep being told I should watch but never will—and in real life, at airports, or leaving yoga, or buying flowers (she buys so many flowers). 
I locked in on her on- and off-screen style and will definitely be taking tips the next time I head to the mall. Now I'm just left to wonder if I missed my calling as a TV lawyer/future princess. I guess we'll never know.
What does this mean for you? Finding inspiration in different people means you don't have to settle on one persona.
Sift through different looks long enough, and you'll start to see patterns in what you like and what you don't. These standouts will help you hone in on your particular style.
And I know Pinterest is pegged as a "chick thing" but honestly it's so great for keeping all your ideas in one place (if you like Evernote for that reason, god bless, but I can't make that system work for me, for the life of me).
The point is: have a repository of style inspo, and contribute to it often.
2. Accentuate the positive
I also try to remind myself that I'm dressing for the body I have now.
Unless (or until?) I give up bread and sugar, I'm not likely to lose the extra padding on my hips that I too often let drive me crazy.
So, if I'm not going to change my diet, I need to change my clothes.
For me, that means more A-line dresses and skirt that hide the parts I want hidden, and tops that draw the eye up. For you, that could mean losing the pleated pants, or committing to a color everyone says brings out your eyes.
3. A.B.C (Always Be Cleaning)
 As much as it freaked me out to see a mostly barren summer wardrobe, I also felt excited by the possibility of discovering new favorite finds for the season.
From thrift stores to the mall to my mom's closet, my next favorite piece of clothing is out there. Now I just have to find it.
YOUR TURN! Head to Twitter and tell us:
How did you find your personal style, and how has it changed since the pandemic?