12 Men's Fashion Trends to Try in 2020
Guys Can Have a Little Trend, As a Treat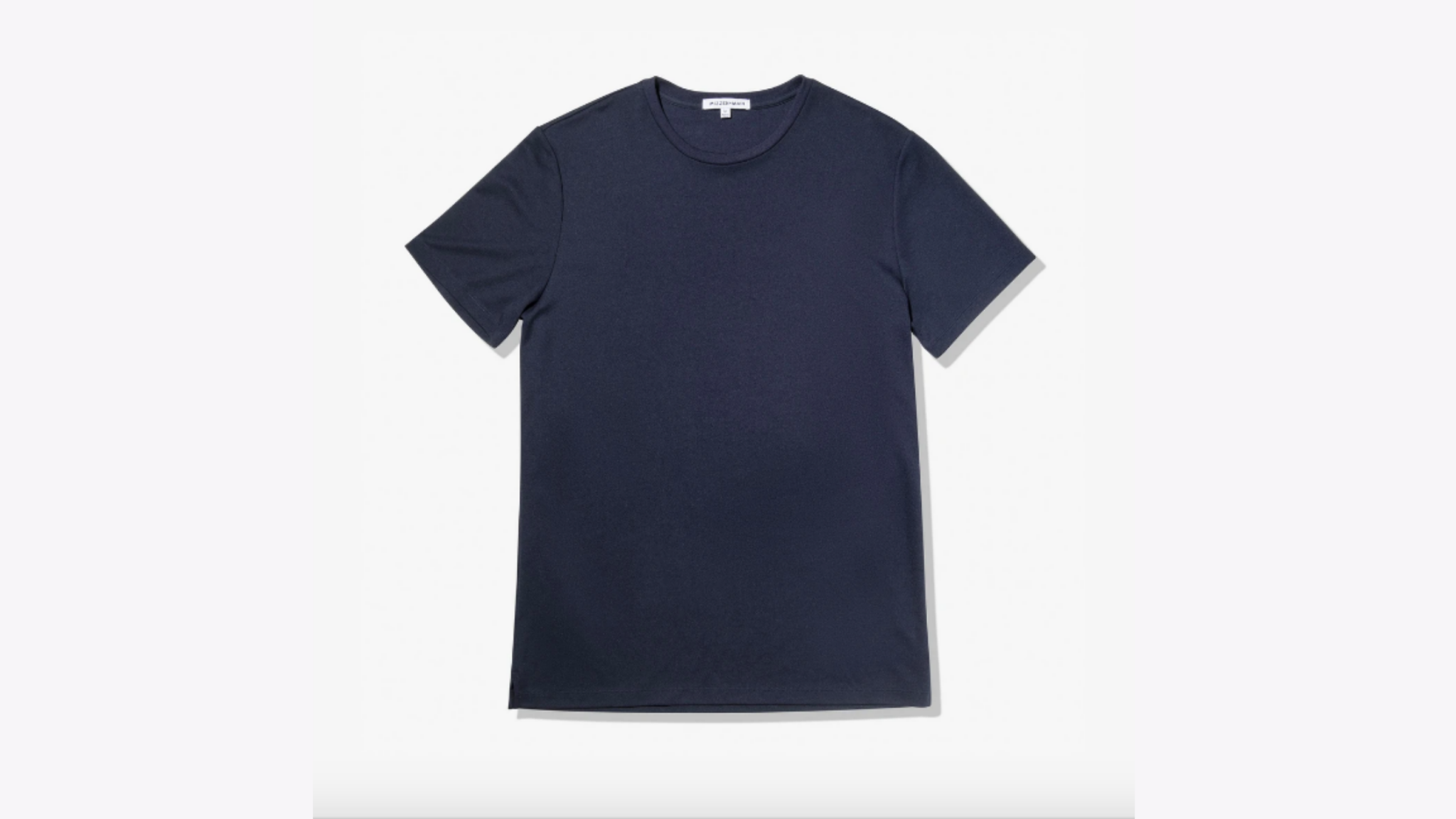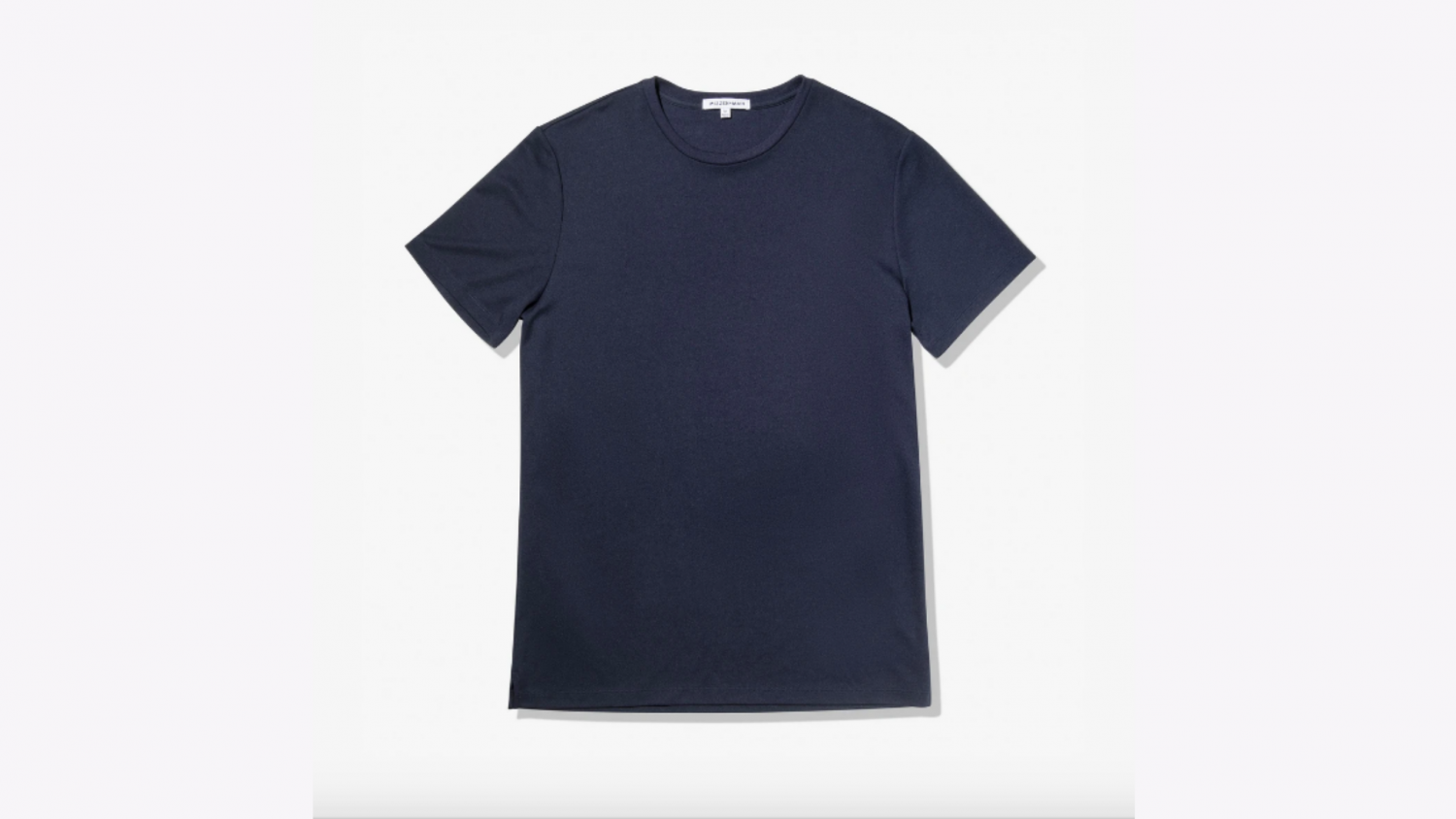 These are the 2020 men's fashion trends you'll want to tackle this year

***
The goal at Style Girlfriend has always been to feel like a well-written project brief. The deliverable? Really great outfits pulled together from your own closet (with maybe a few new items mixed in, depending on your budget) that you can go back to over and over again. All. Year. Long. 
And you can't execute a project without a confirmed budget, for instance, or knowing where the finished product will live (for example, are you making a Super Bowl ad, or a billboard? Those are two very different ads!).
In that way, knowing what the most popular 2020 men's fashion trends are provides helpful parameters, without telling you exactly what to wear and how to wear it. You could wear all of 'em, or none! It's honestly a pretty wide berth to get creative with your wardrobe.
So, go ahead and make this year a little more stylish with a cheat sheet to getting trendy 'fits off. And shop #SGapproved items that will make getting dressed feel a little more fun.
Below, 12 of the best men's style trends to try in 2020:
1. A Cool Necklace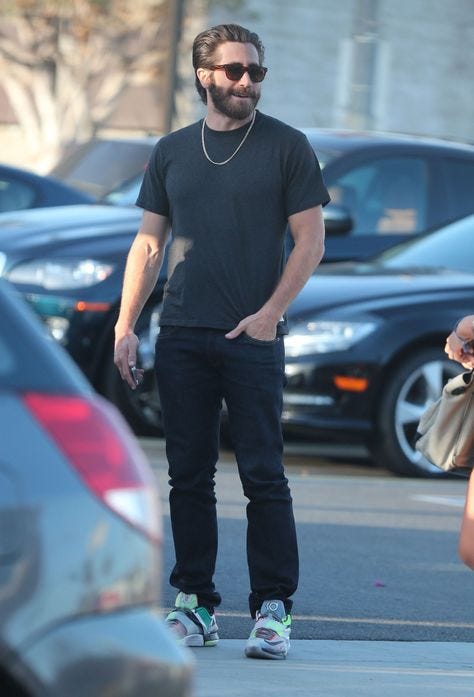 The power of a wardrobe essential isn't always in its prominent display. High-quality underwear is a good example.
A cool necklace is another.
Sure, you can wear one over your shirt (obviously), but if you're curious about men's jewelry yet don't want to look flashy, don't fret! Wearing a chain that only you (and whoever gets to see you with your shirt off) can be a great way to feel like you're really crafting your own unique, personal style.
Don't know where to start? Something like a long chain with a simple pendant—silver, gold, or gunmetal—has character without feeling corny. As for the pendant, you could try a geometric shape or a fun motif (A wolf? A tiger? A little ray of sunshine? You do you!).
This looks especially good peeking out from a plain T-shirt—short or long sleeve— or following the lines of a casual sport shirt buttoned up to your collarbone.
Shop #SGapproved chains
2. A Stylish Standalone Tee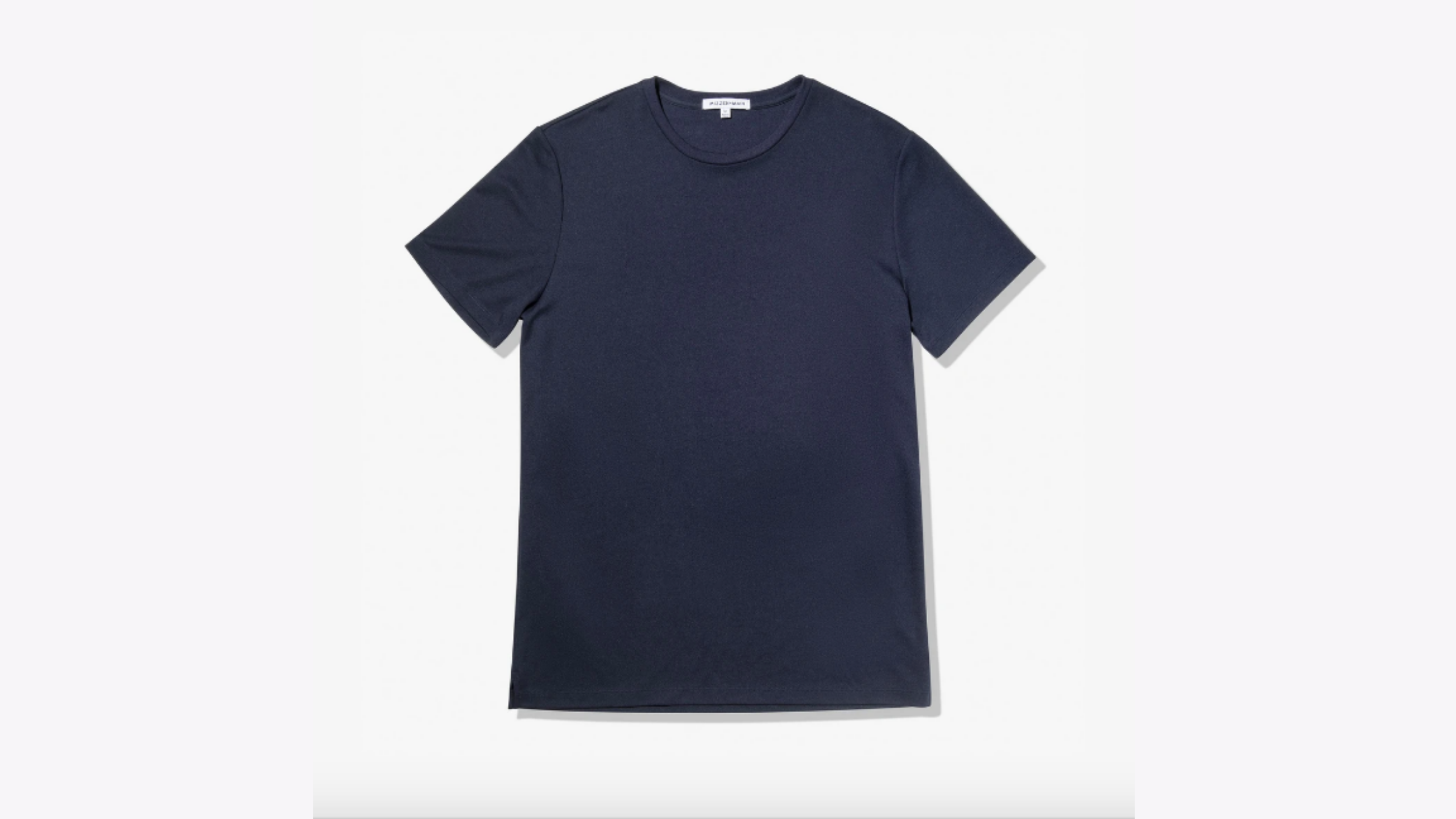 Speaking of tees, yours should look good, especially when you're wearing it alone. A good gut check? Make sure it's not something you would wear to the gym or to sleep. 
Even better? A pocket.
There's just something about a pocket tee on a man that looks stylish and elevated. After all, what do you need a pocket for in pajamas? Exactly, you don't. So this wardrobe basic won't ever be mistaken for PJs.
Wear yours with chinos, your favorite denim, or shorts in the spring and summer.
Shop #SGapproved pocket tees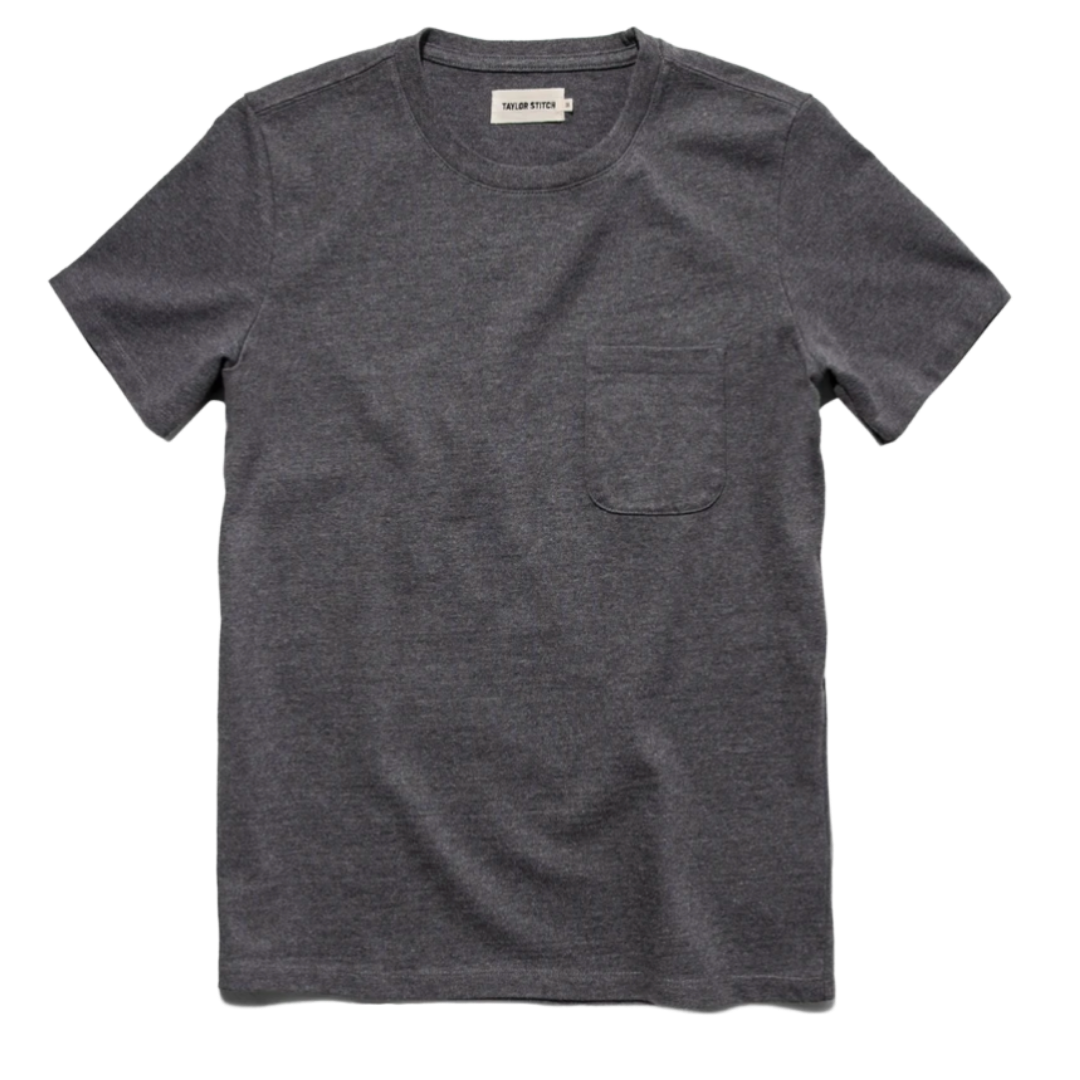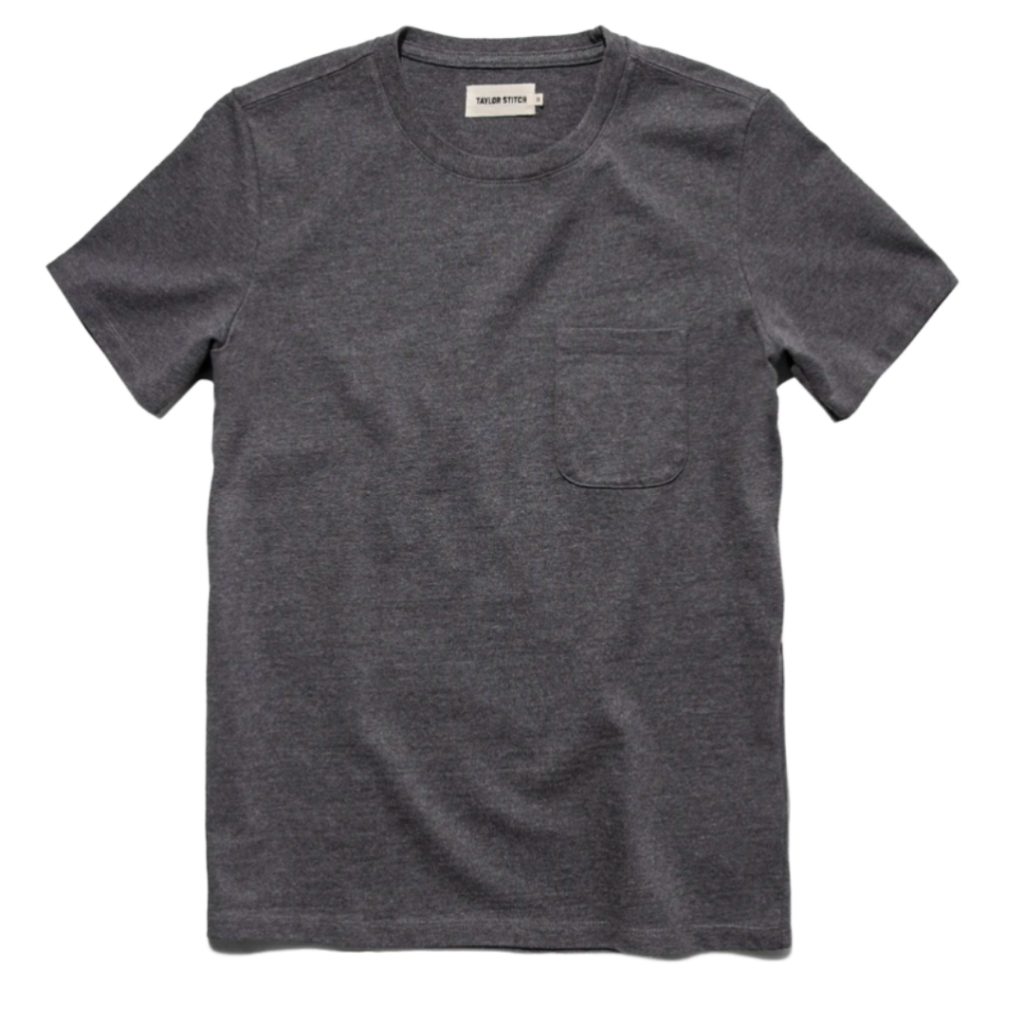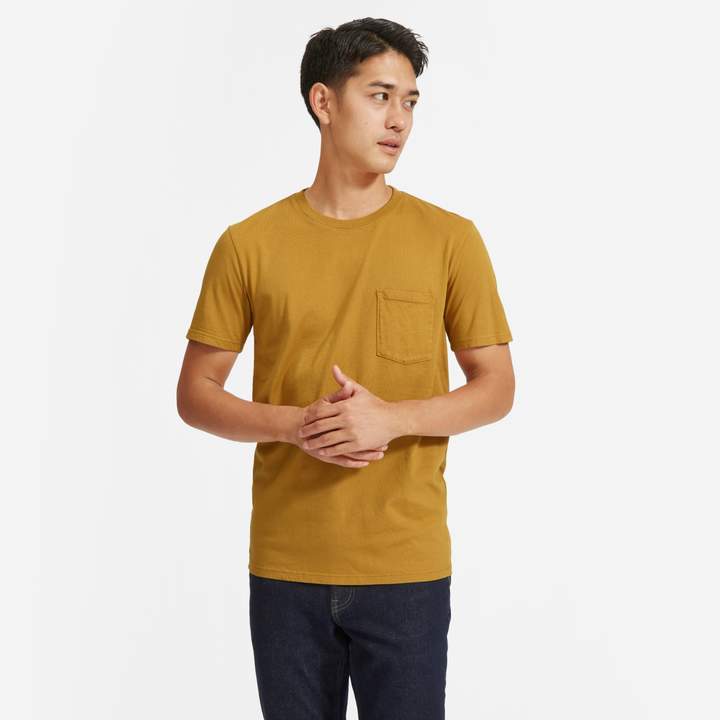 3. Chinos You Actually Like
Next up, a denim alternative.
Chinos—especially ones built for movement—make a solid (and easy!) swap for denim. The tailored fit and range of color options make both work and weekend outfits feel fresh without you actually having to do more work beyond just putting them on.
Let's say it's Sunday morning. You're sheepishly exhausted from Saturday night, but you have brunch plans you can't bail on and need to look like half of a functioning human.
These Mizzen+Main performance chinos are where it's at. They look like you tried (though you surely did not) and they are sneaky stretchy. Meaning? They'll give when you sit and move, but they won't stretch out.
They're built for good-looking outfits without ever feeling stuffy. They're breathable enough to wear year-round, too. 
Shop #SGapproved chinos
4. Tie-Dye Sweatshirt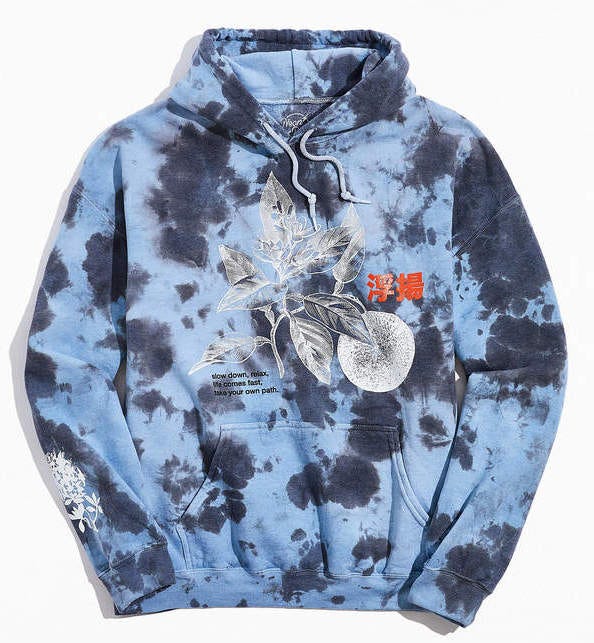 Menswear has slowly—very, very slowly—been inching out of buttoned-up, rule-based norms and into a space that is fun. Very, very fun.
You don't need a new wardrobe to get in on that fun, either. A tie-dye sweatshirt or hoodie does it for you. That's because it gives you total control: You can go bright blues, pinks, or greens. Or, you can keep the vibe more subtle with tonal grays and blues.
To keep your overall lewk from feeling too casual, wear your hippie-inspired style with something a little more pulled together, like a chino.
Bonus points if you opt into 2020's uber-trendy (and uber-comfy!) joggers or drawstring trousers. The drawstring keeps the pants from ever feeling too stuffy, while giving the comfy hoodie the bit of structure needed to make a balanced outfit.
Shop #SGapproved tie dye
5. Socks That Don't Suck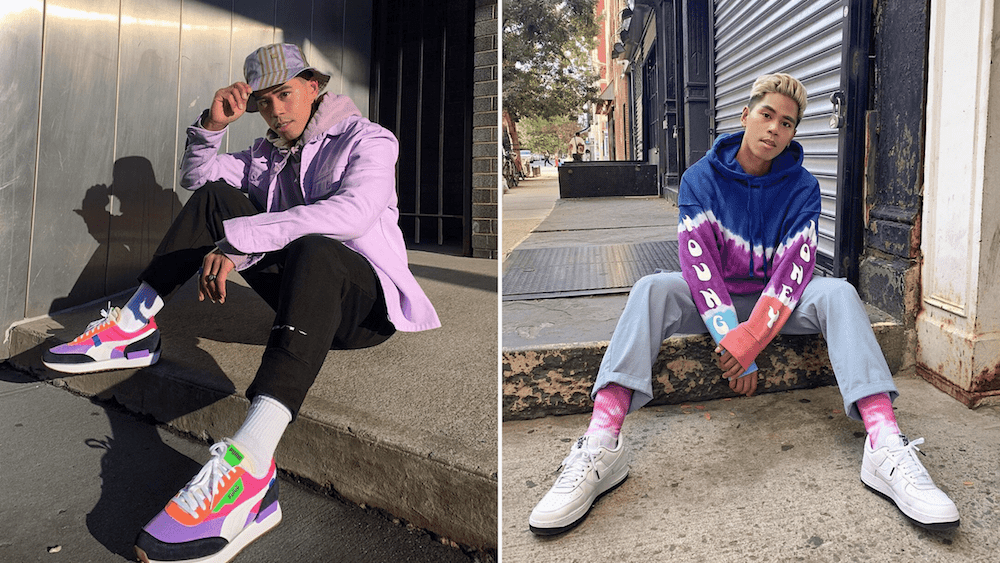 Remember when being fashionable meant that you wore fun socks with a suit? Like when bright pink shark socks made your navy suit fashun? That's, uh, what we mean about menswear edging into a more fun territory. Shark socks are not enough anymore.
But fun socks aren't dead; they just look a little different now.
Instead of printed dress socks, look to mid-calves. There are two ways you can go after this: 1. Gym class vibes and 2. I-skipped-gym-class vibes.
First up: Bright white.
It's a classic you can pull off with chinos and oxfords for an "I care but not too much" kind of look, or with wide-leg denim and high-top sneakers for a 2020 take on 1970s baseball style.
Or for the edgier guy, lean into a more colorful vibe: There are a ton of printed socks out there in cool hues, prints, and patterns (think: tie-dye or cheetah print) that make an otherwise simple outfit feel like a downright occasion. 
Shop #SGapproved socks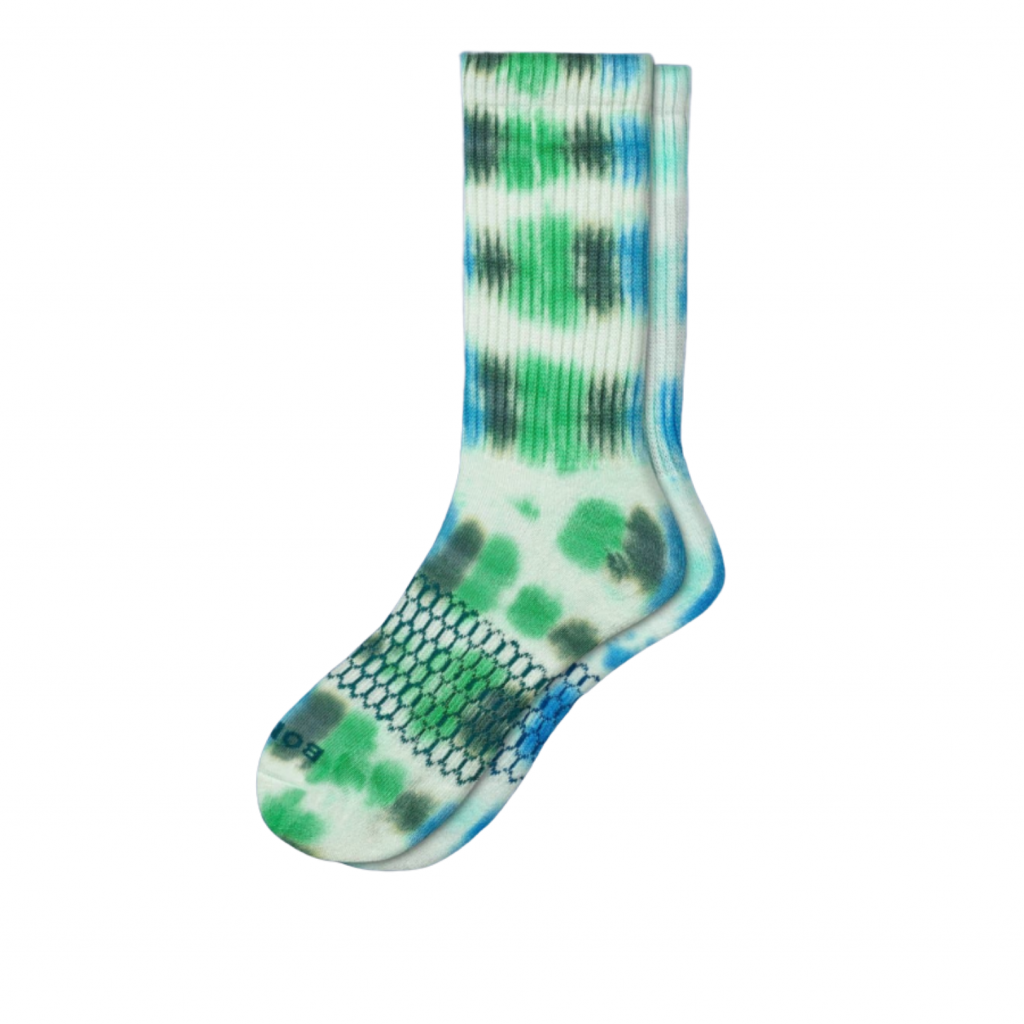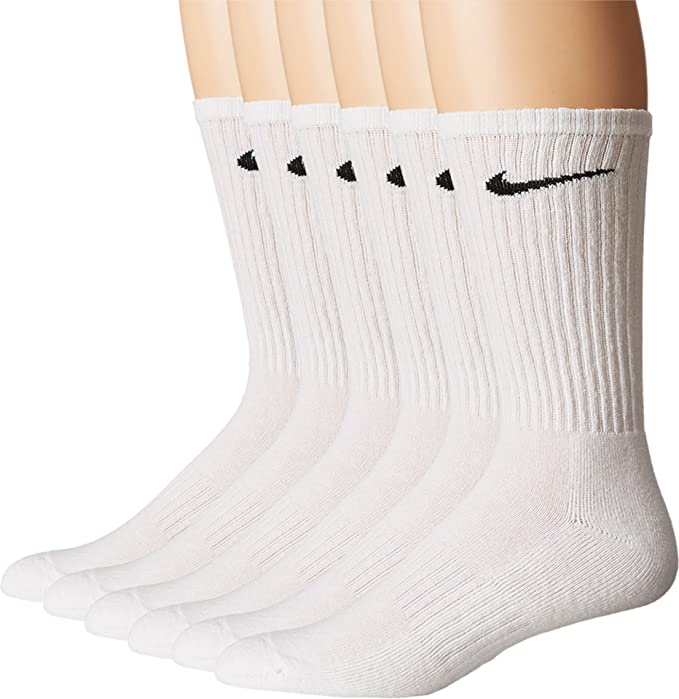 6. A Versatile Check Flannel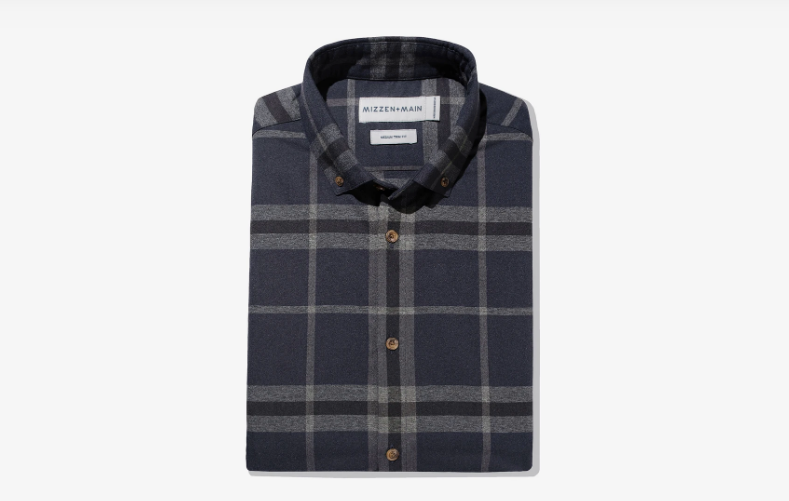 Flannels are good and they will never not be good. In fact, they are one of those shirts that you can get now and wear for years to come—especially if you look for the right details.
A flannel can be casual, but some luxe-looking ones actually look pretty cool at the office, too. That is, as long as they are neutral and tailored enough to not feel sloppy.
This Mizzen+Main navy check pick is one of our favorites. It's versatile, comfy, and durable enough to withstand your most rugged wear. The navy and gray check is easy to wear buttoned up with chinos to work or layered over a black graphic tee on the weekend
7. Still-Trendy Rugby Shirt
Speaking of good shirts, rugbies are back in a big way. And yes, you can—and should!—get that old-school fit off.
There are some new-school rugby shirts in solid colors, ones with stripes, and some with standout embroidery. You can really take the shirt wherever you're willing to go. But, if you're looking to go loud, this is a fun place to try it.
And yes, it's very preppy, and no, you don't have to dress preppy to look good in one. Use the same idea as the tie-dye sweatshirt and let it be the standout piece of the outfit. In fact, the less preppy the rest of the fit, the better. Wear it with dark selvedge denim to contrast the vibe. 
Shop #SGapproved rugby shirts
8. Waterproof Sneakers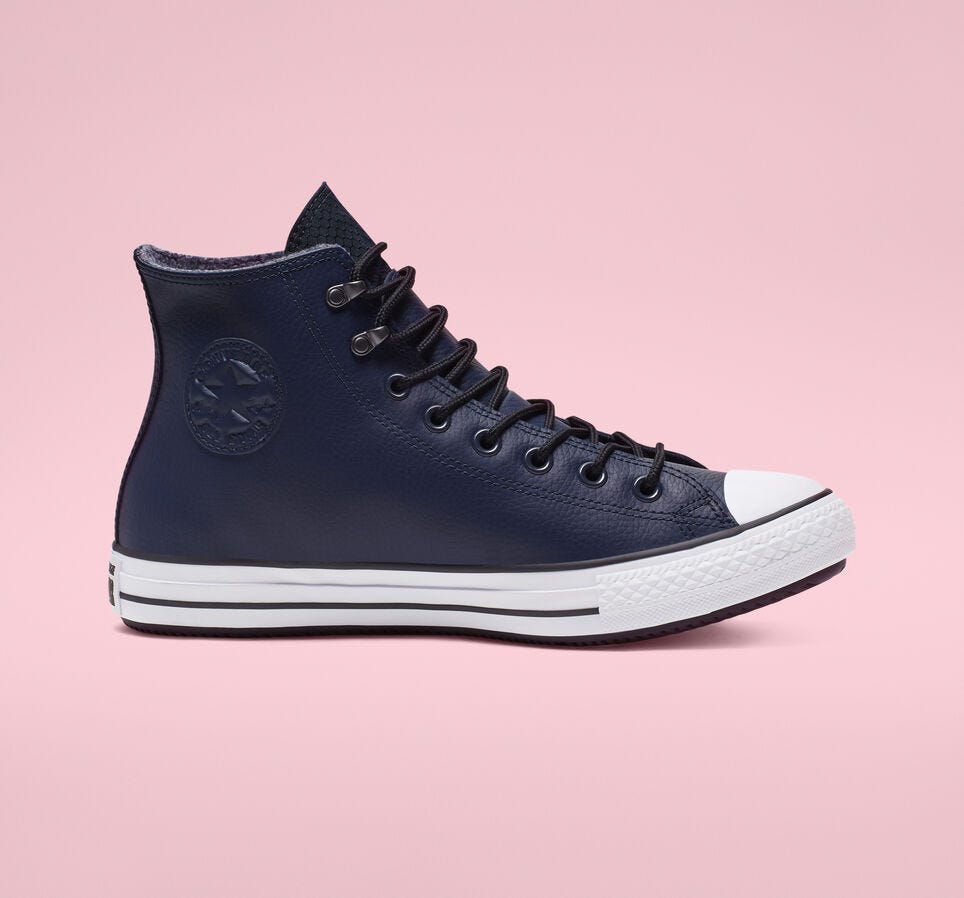 Dressing for the rain sucks, especially when you don't have the necessary accessories. It's not just about bringing an umbrella, after all. You may have a pair of clunky galoshes sitting, unworn, by your door. If so, it's time for an upgrade.
In 2020, invest in waterproof sneakers to stylish guard your whole 'fit against the elements.
You can get high-tops or low-tops, Gore-Tex or fleece-lined, in black, white, blue, or orange. These, too, can be as fun or low-key as you feel comfortable wearing.
9. Unexpected Outerwear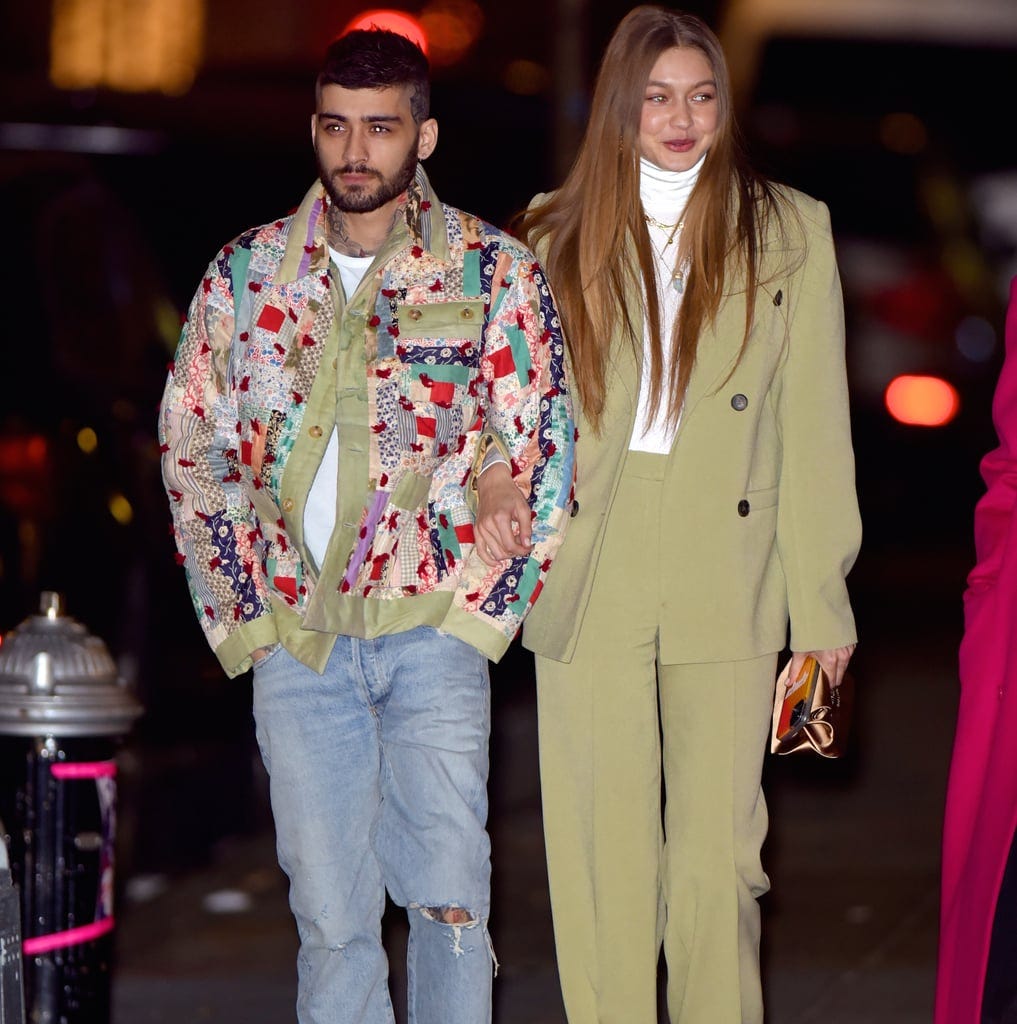 This year is all about making fashion feel fun. Lightweight jackets are a good place to start. For one, these jackets have the range, from colors to patterns to textures.
They're also inherently non-committal. You don't have to wear your jacket all day. You only do that if you want to. 
In 2020, look to styles including patchwork patterns, bold colors, and straight-from-the-dojo noragi styles for outerwear that's (likely) very different from everything you already own.
Boxy, vintage, thematic—anything goes here. You can go high or low here, too: There are plenty of designer ones out there to choose from, but there's also something special about copping a vintage style from your local Goodwill.  
Don't overthink your fit, either. Wear one how—and when—you would your go-to outerwear.
Shop #SGapproved outerwear
10. Stylish Blue Light Glasses
Style Girlfriend's Megan Collins in blue light glasses
Glasses change the entire look of your face—even if you don't actually, you know, need real glasses. Who cares! At this point, really, everyone needs glasses, even if just for protecting your eyes from the circadian rhythm-demolishing entity that is blue light. Which, btdubs, emanates from basically every device you stare at all day long.
This is an opportunity for you to have fun, and often at a low-ish cost. Try oversized gold or rounded rose gold for something far from stuffy.
The best part? You can spend as much as you want to. Because they're non-prescription, you're only really shelling out for the frames. Start with something cheap until you're ready to commit.
Or, just stick with something cheap! So long as you don't sit on 'em, you should be golden.
Shop #SGapproved blue light glasses
11. Graphic Baseball Hat
A friend gifted me my favorite baseball hat: It is light gray, says "Girls Will Be Boys," and came looking ten years worn right out of the box. I love this hat.
A Yankees cap is fine. A fashion cap is FOINE. My point? It's time for a cool hat, sports be damned.
Look for team-less hats in fresh colors and fabrics—green corduroy, yellow twill, and blue canvas—with any kind of graphic on it. I'm talking sassy text, movie motifs, or artistic symbols. Anything goes. 
Shop #SGapproved graphic hats
12. A Cardigan for All Seasons
Cardigans might elicit feelings of old-timey golf courses and radio broadcast Fireside Chats, and you know what? Lean in to that feeling!
Cardigans have gone from no-nonsense knits, to plainly out of touch, and back again. Now, the chunkier, the more Grandpa-like, the better.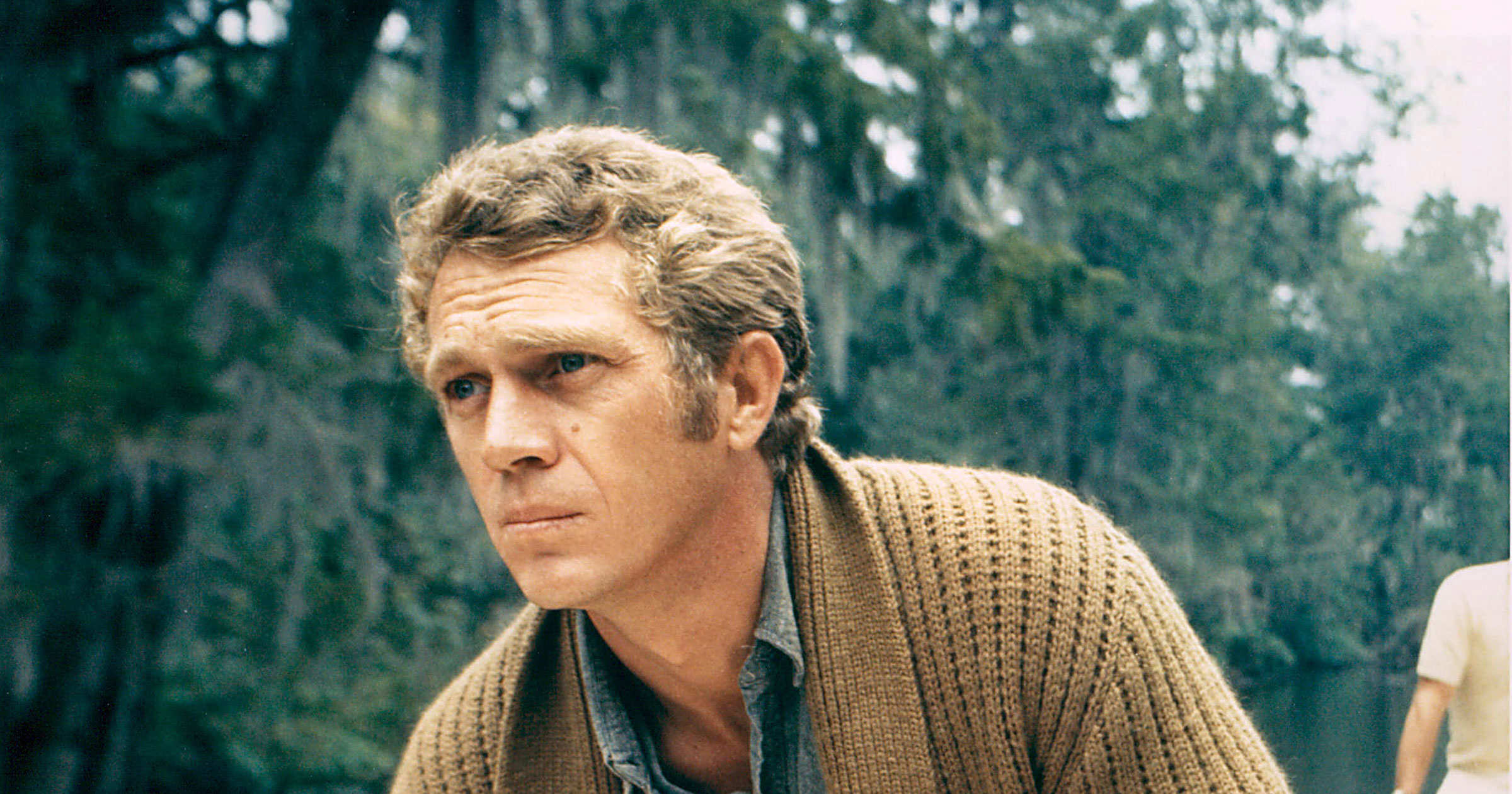 Get ones that go with the season. In the warmer months, a more open knit and lighter fabric looks cool over a T-shirt and with chinos in the office. It'll give you the pulled together feel of a blazer without having to, you know, actually wear a blazer.
And in the colder months, first create a solid outfit base with your favorite everyday pants, tee, and boots. Next, really lean into the chonk. We're talking thick cable knit with tortoiseshell buttons in heathered gray, navy, and—hell yes—oatmeal. (No need to eat it too, though. Geriatric style is a delicate balance.)  
Shop #SGapproved cardigans

Want more ways to upgrade your style this year? Check out outfits to wear when you can't wear jeans and elevated loungewear for WFH.
Christine has written for Esquire and Men's Health. She is currently pursuing her PhD at Columbia University.