What Your Clothes Say About Your Interior Design Style
Not sure how to decorate? Check your closet first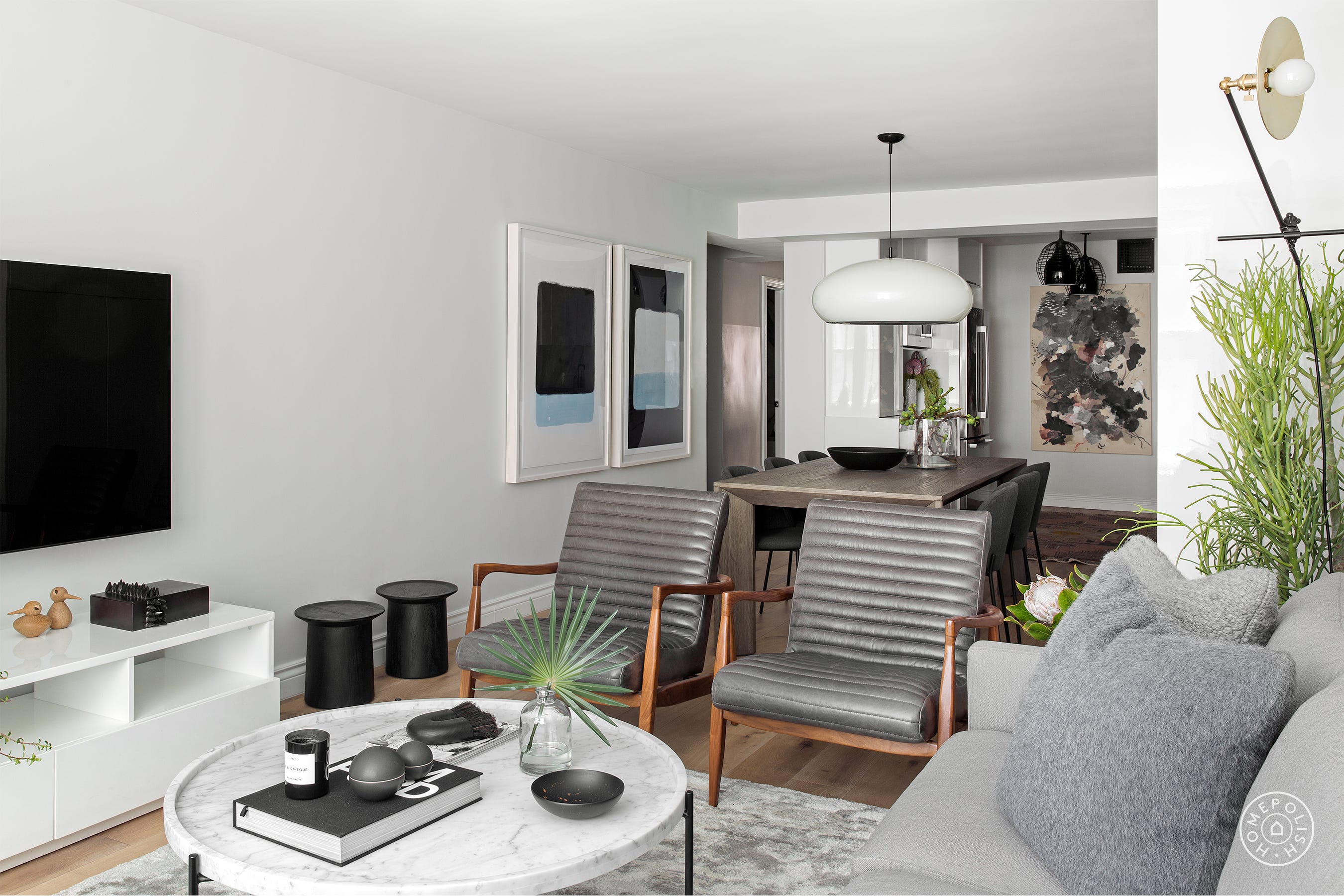 Sometimes finding the right feel for your home can be difficult. Especially if you simply have no idea what you're looking for. I've had multiple experiences with clients where this is the case. That's why the best design starts with a conversation.
Shelly Lynch-Sparks has worked at Anthropologie, HGTV, Sosh Architects, and Homepolish before launching her own design firm, Hyphen & Co. She's also a good pal and y'all should get to know her.

We asked her, how do you know what home design style is right for you? This is what she told us…
Normally I can sum up a client's design style by their wardrobe alone. Then I reevaluate and tweak as needed once we have the first conversation. Tell me everything you hate. Ok now tell me everything you love and cant live without. Where do you vacation What are your favorite colors?
TELL. ME. EVERYTHING.
I even want to know about your dog named Skip, the one with only three legs that you had when you were 5 years old. Designers need to know these details, so we can design with a purpose and function. We want to help you fall in love with your home, and making it look f'ing awesome.
Once, while designing for HGTV, I had a client in upstate NY with a house full of antiques passed down from his mother. It was beginning to look like a flea market (not in a good way). This particular client had no direction or style to identify with because everything he owned had a previous life with someone else. So we got to talking, and he mentioned that his favorite vacations were spent at the beach, and that summers in Cape Cod were always a dream but never a reality given his busy schedule.
So we brought the beach to him.  That doesn't mean I decorated the entire house with sea shells, threw sand on the living room floor, and hung a flat screen looping Weekend at Bernie's and called it a day. Rather, we brought warm hues of turquoise into the kitchen, an opal shell penny tile to the back splash, hand-scraped walnut hardwood floors and sand-colored granite counter tops. His home became a weekend retreat that he got to live in every day.
But finding your style on the home front can be a bit overwhelming, I get that.  It's tough to see the big picture, whether you are reevaluating your living room, bedroom or orchestrating a complete design overhaul.  Before you begin channeling Martha Stewart, it's best to find your interior style.   After this, the design part becomes less intimidating.  You can start to shop for furniture in the right period and know exactly what to look for and what it's called.  You'll start saying things comparable to "I'd like to see that 1960's Italian leather chesterfield with the reclaimed ash feet."  See, it's fun to impress people other than your mom.
RULE # 1: START WITH YOU*
*Don't worry. There's only one rule.
So, what inspires you?  What do you identify with most?
Obviously you came to Style Girlfriend for a reason, so let's start with your wardrobe.
Maybe you're the casual hipster type.
I bet vintage stores and mid century modern furniture are the keys to your little tattooed flannel heart.
What about for the 3-piece suit type?
The loves-everything-in-leather type. The fast, expensive car type.
Minimalist, modern Italian furniture, and silk rugs are screaming your name.
For the casual man who works with his hands, let's break it down to simple elements.
Wood, metal, and stone will give you that industrial feel you've been searching for.
For Mr. Mix and Match, there's a flow with interiors as well.
It starts with an image that best represents who you are; it can even be a favorite piece of clothing or furniture. Just keep in mind the end result and what you want to accomplish.  After you find the design direction you want to go in, you're ready to begin.  Go big or go home.
***
Ready to upgrade your personal style?
If you're ready to make sure you look as good as your home does, but you dread the thought of shopping for new clothes…consider having Team SG shop for you! We're obviously biased, but clients tell us the personalized online shopping lists we make for them are total game changers!
Let us rescue you from shopping fatigue and sartorial apathy. We can promise the kind of personal attention and care that will make you feel like the best version of the awesome guy you already are! Ready to seriously improve your closet and your confidence? Give us a shout.