7 Things Guys Need at Home
Get ready for next year's Super Bowl party now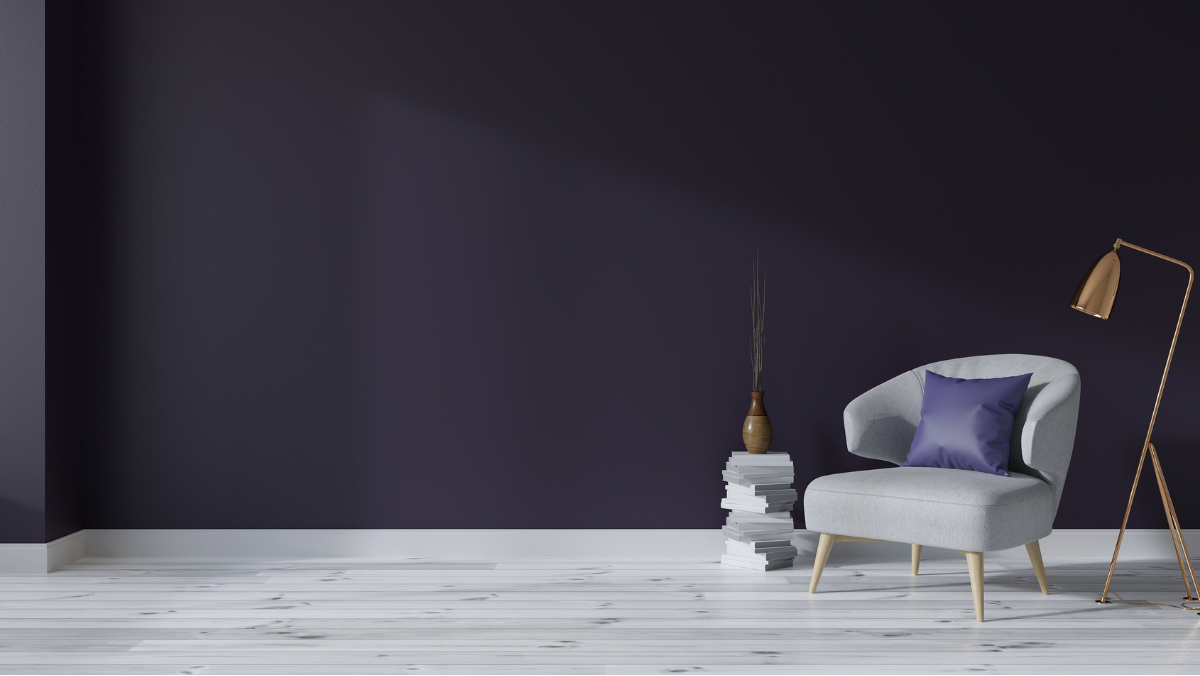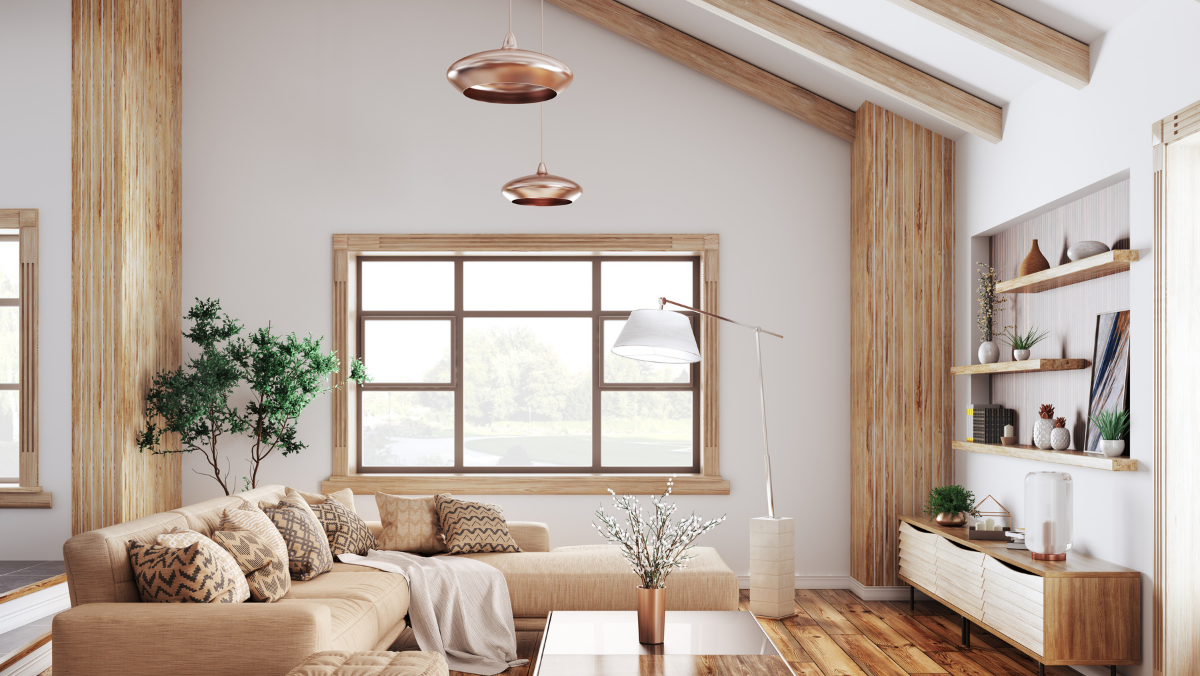 This year's Super Bowl is going to look a little different. That air fryer chicken wings recipe you've been perfecting? No need to triple the batch for a party with friends. And no figuring out whose gigantic winter parka is whose at the end of the night. No dressing in the team you want to lose less's colors. When it comes to things guys need at home, you can hold off on any and all entertaining essentials.
But that's okay! That just means you've got time to upgrade your game before next year's Super Bowl party.
So, check out this #SGapproved roundup of stylish at-home essentials for men. You might be a Super Bowl party of one (or two!) this year, but they'll be just as helpful to have on hand this time next year.
Check out 7 things guys need at home:

1. a "nice" welcome mat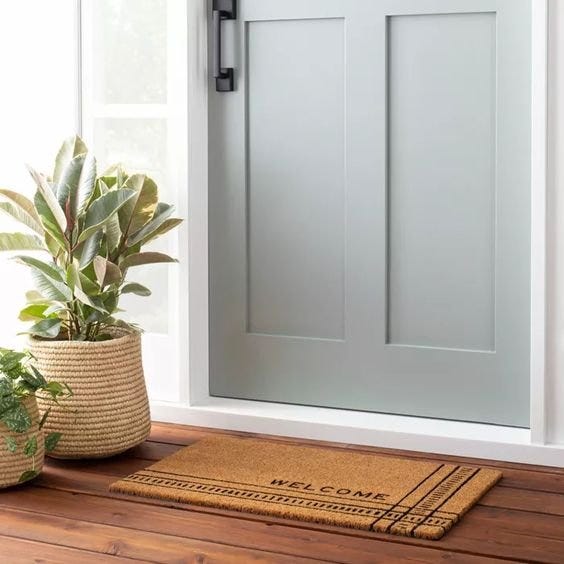 SG Says: True story: I lived in an apartment for three years and never replaced the doormat that was there when I moved in.
Every time I entered my apartment, I crossed the threshold over a dingy, dirty old doormat.
And every time—I mean, every single time—it bugged me. I would say to myself, "I should really get a new welcome mat."
Not exactly "the couple finding a hook on the car door after parking at Lookout Point"-scary, but let this sort of scary story spook you into smarter action nonetheless! You can find a totally stylish, totally YOU doormat for under thirty bucks, easy.
This is the first impression your home makes to guests. Ensure it reflects your personality and personal style.
Do you still use the grungy welcome mat that was there when you moved in? Replace it! Do you even have a welcome mat? If not, get one!
Shop #SGapproved welcome mats:
2. matching sweats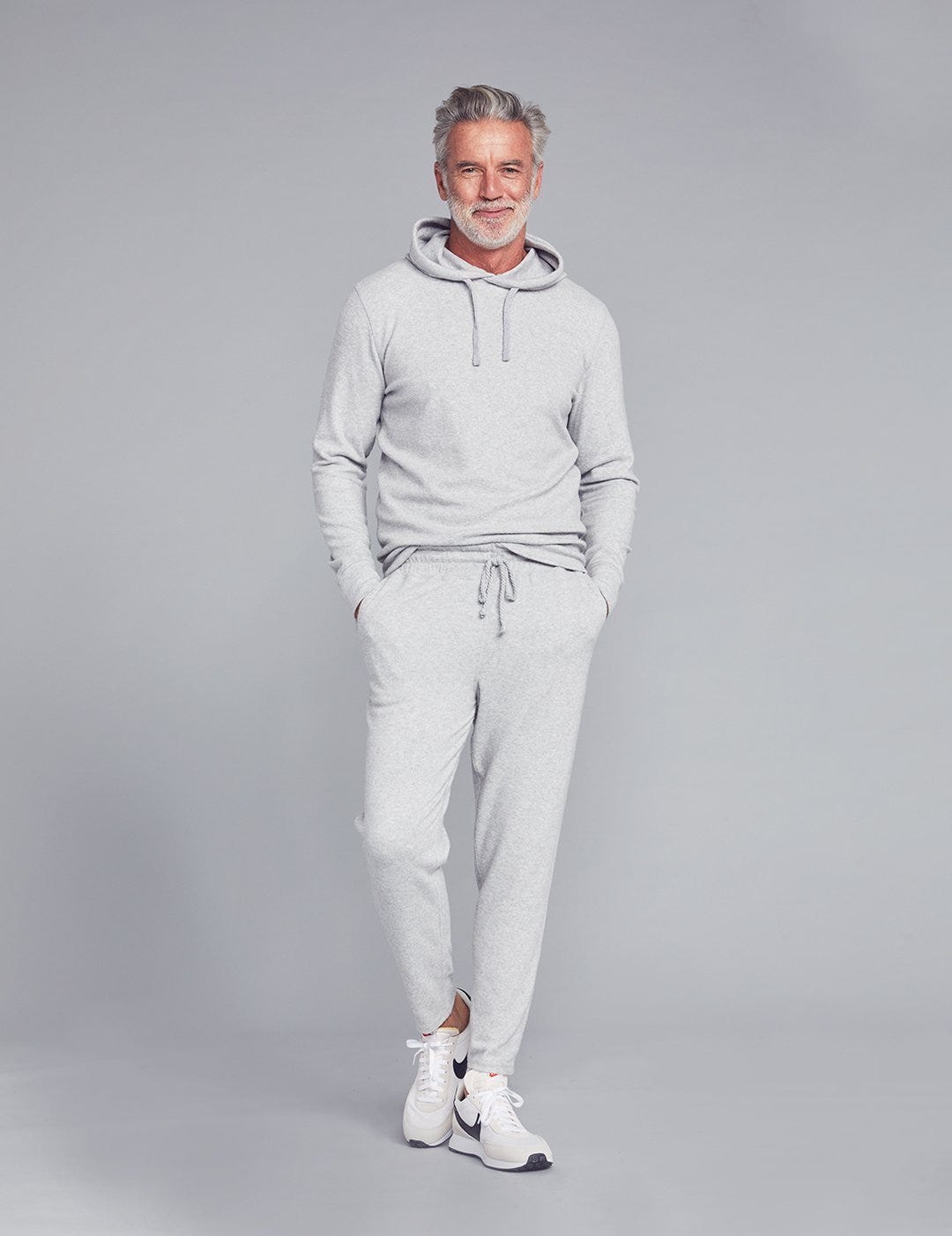 SG Says: In the Before Times™, the clothes you wore around the house were an afterthought, at best. The well-loved, not exactly public-appropriate clothes you couldn't bring yourself to throw away when purging your closet during spring cleaning.
But now? Now we're living at home, and working at home, and exercising at home, and going crazy at home and…where was I?
Oh right, when "at home" becomes a 24/7 situation, your at home clothes deserve an upgrade.
RELATED: 5 Sweatsuits for Guys in 2021
Whether home alone or entertaining (like for next year's Super Bowl, fingers crossed!), a matching sweatsuit is not just acceptable, it's encouraged.
You can look and feel your best in a sweatsuit that fits you as well as your best MTM suit.
We're talking look for something that feels luxurious when you pull it on. A sweatsuit that's coordinated on top and bottom. One that's fitted, not sloppy.
Yes, you could spend more than you did for the tux you wore at your wedding on something cashmere and totally luxe. But these days, you can find a totally stylish sweatsuit for a more affordable price.
Shop matching sweats:
3. upgraded servingware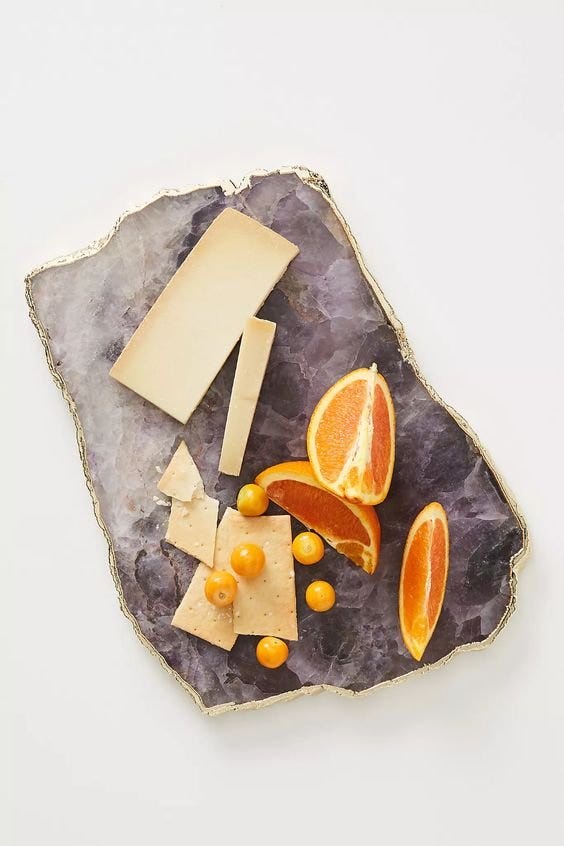 SG Says: Don't forget that style at home extends into the kitchen. That doesn't mean busting out the wedding china for takeout on the couch.
But nice servingware is just one of those touches—like a fresh doormat!—that makes a house (or an apartment) feel more like a home.
Again, you don't have to spend a lot of money. There are great options at Target…real talk, Chrissy Teigen's 'Cravings' collection is totally legit! The goal is to have enough items that go together (not necessarily 'match') that you can serve an entire spread without resorting to metal mixing bowls or Tupperware to house your famous homemade 7-layer dip.
Shop servingware:
4. a bidet!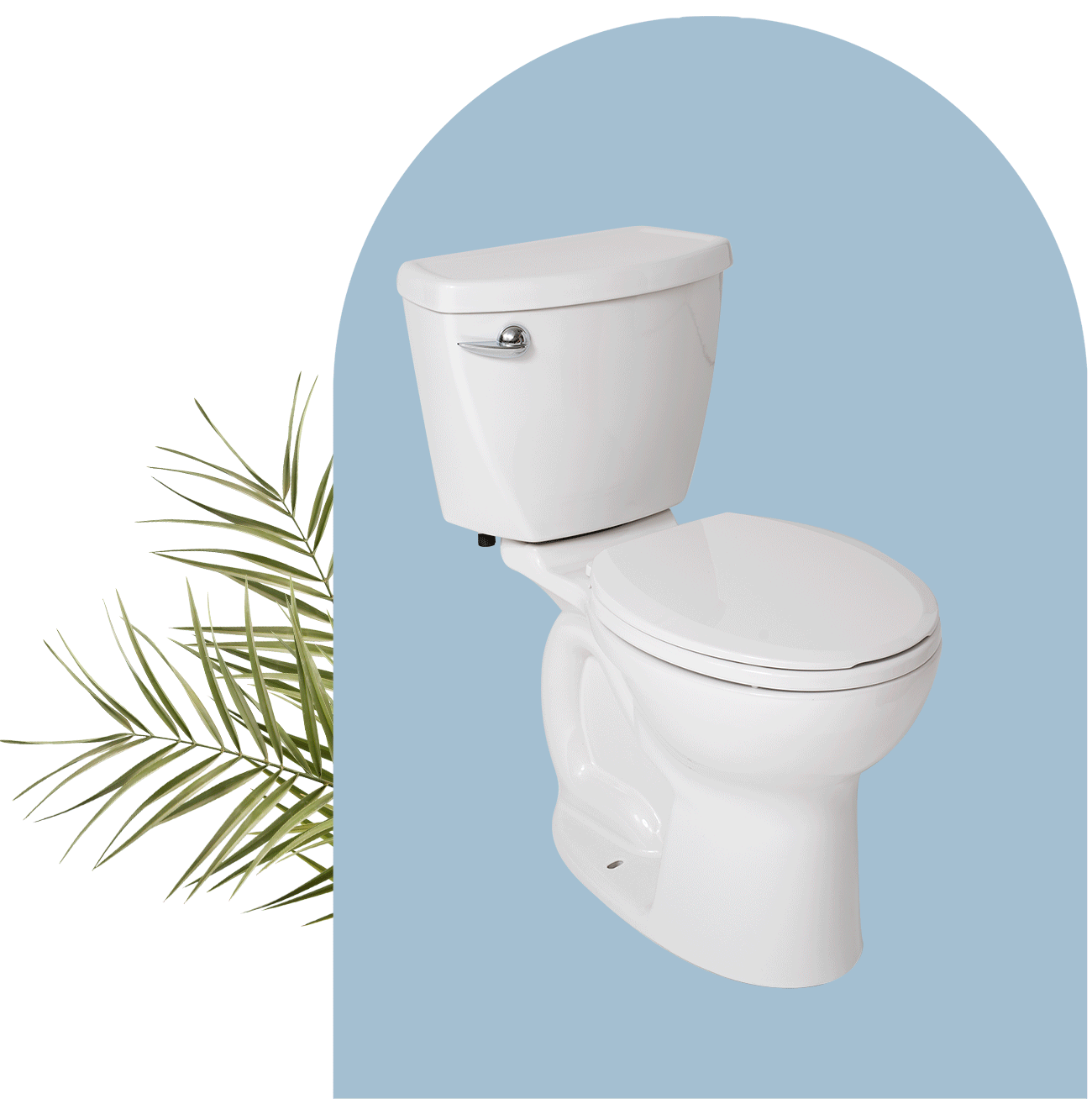 SG Says: Yes, it's time you invested in a bidet. Not to put too fine a point on it, but since the Super Bowl is going to be a smaller affair this year, go ahead and have that second helping of 7-layer dip! Then, let your bidet go to work.
Let's get really real here for a sec. Wiping with toilet paper and even wet wipes is not only ineffective, it contributes to health issues like hemorrhoids, anal fissures, and anal itching. Oh, and TP also wipes out 15 million trees each year.
Tim* swears by his bidet. "I first fell in love with bidets on a trip to Japan—they have them everywhere there. And then when I was buying my first home a couple years ago, I happened to buy one that came with a bidet already installed. Now, I'm addicted."
Nick* also feels the love. "I received my TUSHY as a Christmas gift from my wife. Besides the obvious hygienic benefits, I also like that using my bidet is a green choice. We use less toilet paper and no wet wipes which do not easily break down when flushed."
Pssst, take 10% off at TUSHY with code 'SUPERGIRLFRIEND'
Most guys I spoke with installed their bidets in the bathroom adjacent to their bedrooms. While using one may be a private act, the benefits of feeling your best extend into the rest of your day. When you feel your best, you look your best! And when you look your best, you act your best.
Win-win-win.
*Bidet-loving names have been changed to protect poopers' privacy…
5. Scents for home

SG Says: You've got a favorite cologne or body wash, right? Well, your home deserves to smell as good as you do.
It's no longer enough to throw a Yankee Candle you stole from your parents' linen closet into your bathroom and call it a day. (No offense to Yankee Candle. Or your parents.)
One, there are lots of terrible candles out there with really awful scents. You do not need your house to smell like sugar cookies at all times. You just don't.
Instead, consider what notes you like in a fragrance. Do you wear a scent that's musky? Lightly floral? Woodsy? Go for the same in your home.
Shop scents for home:
RELATED: The Strategist has some great picks for black-owned candle businesses to support.
6. non-alcoholic and light alcohol drink options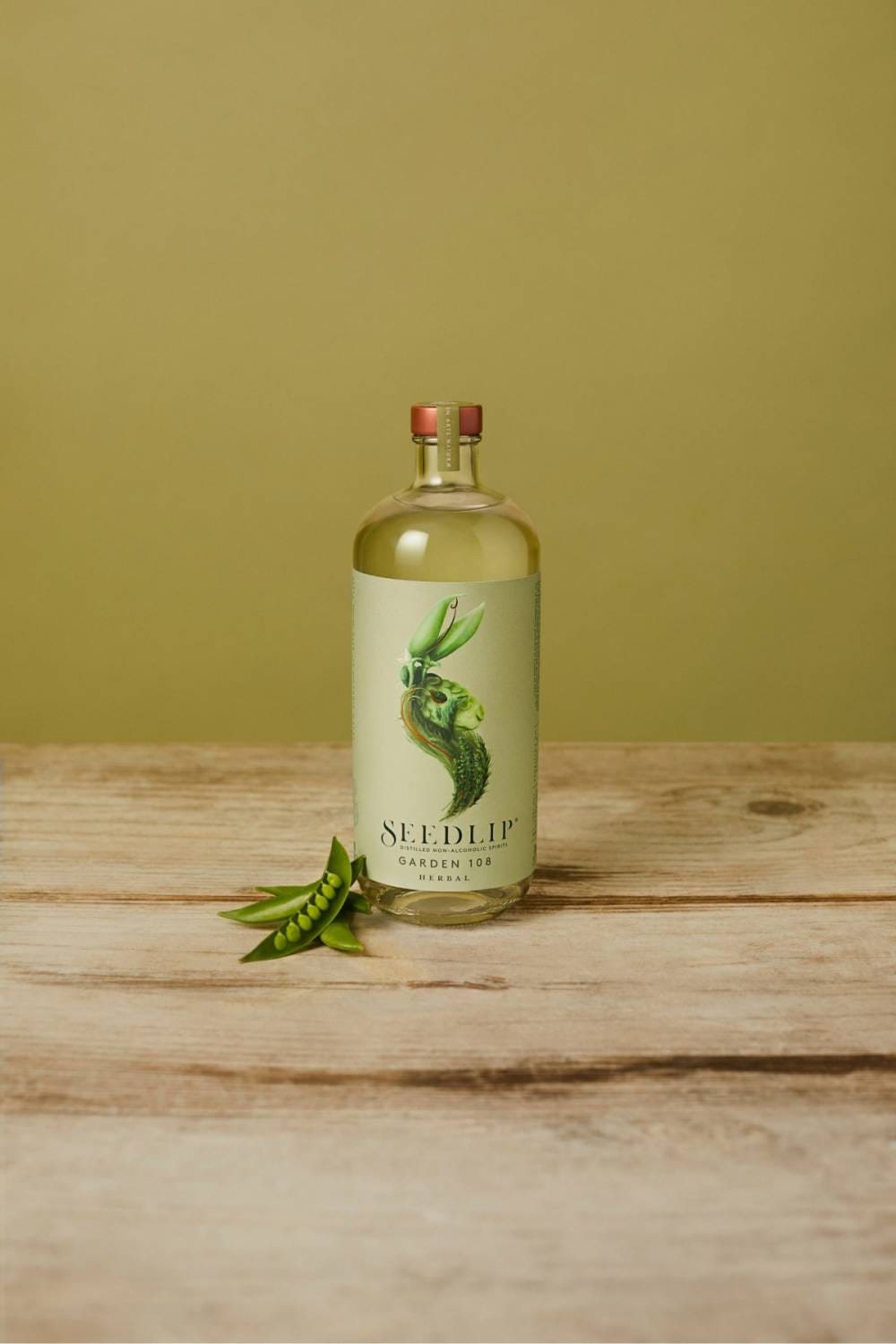 SG Says: Do you have a stocked home bar? Great! Do you have refreshment options for those who are sober?
More and more people are choosing a sober or 'sober curious' lifestyle. There's a John Mulaney joke about going to a friend's party as someone who doesn't drink, and all they have to offer him in the fridge is an old girlfriend's expired Nuvaring.
Don't be that guy!
Instead, have a few sober and alcohol-light options on hand. Thankully, there's more options in this department than ever. Who knows? You might even find something you like for yourself!
Shop alcohol-free and alcohol-light picks:
7. at-the-ready playlists

SG Says: You know how it feels when you're hungry but you can't pinpoint exactly what you want to eat, so you just eat anything, and it's really disappointing?
That's how I feel about music. When hosting a dinner party (you know, later), or enjoying a quiet night on the couch reading, or cooking…really, doing anything, the right playlist is important!
Thanks to curated playlists on streaming services like Amazon, Spotify, and Apple Music, creating the right mood is super-easy.
***
Your turn! Tell us what you think are the essential things guys need at home on Instagram or Twitter.
And thanks to TUSHY (remember! use code 'SUPERGIRLFRIEND for 10% off!) for helping us present this feature.