What to Pack for a Summer Weekend Trip
Get out of town (but not too far)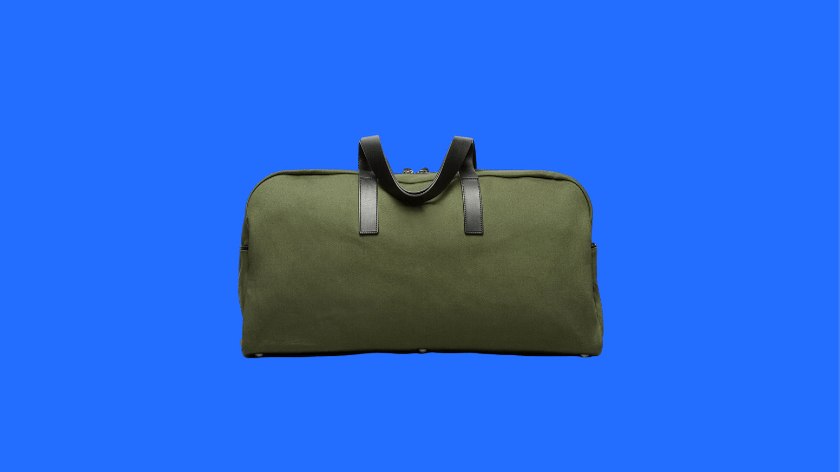 Most people's summer vacation plans have been put on hold this year, but that doesn't mean you can't get away. A weekend getaway that's driveable is totally doable right now!
And the good news is it's still the beginning of July! You've got plenty of time to pack your bags for a weekend full of close-to-home relaxation.
Of course, there are obvious necessities to pack in your weekender bag. Think: no-show socks for your sneakers, underwear, swim trunks, and (of course!) sunscreen.
Beyond that, figuring out what to pack for a summer weekend trip is all about maximizing your outfit options from just a few pieces.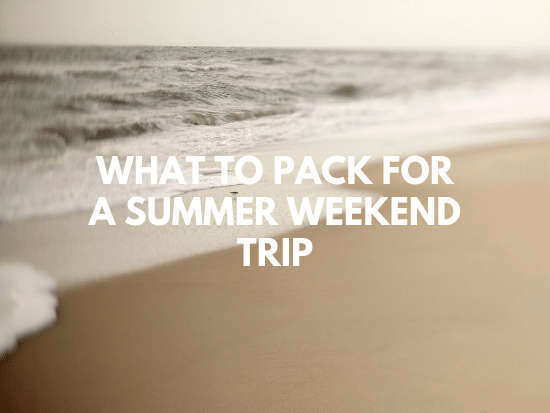 Check out this #SGapproved packing guide with just the essentials. You'll find casual yet stylish, mix & match outfits for guys.
Time to set your OOO.
Below, what to pack for a summer weekend trip: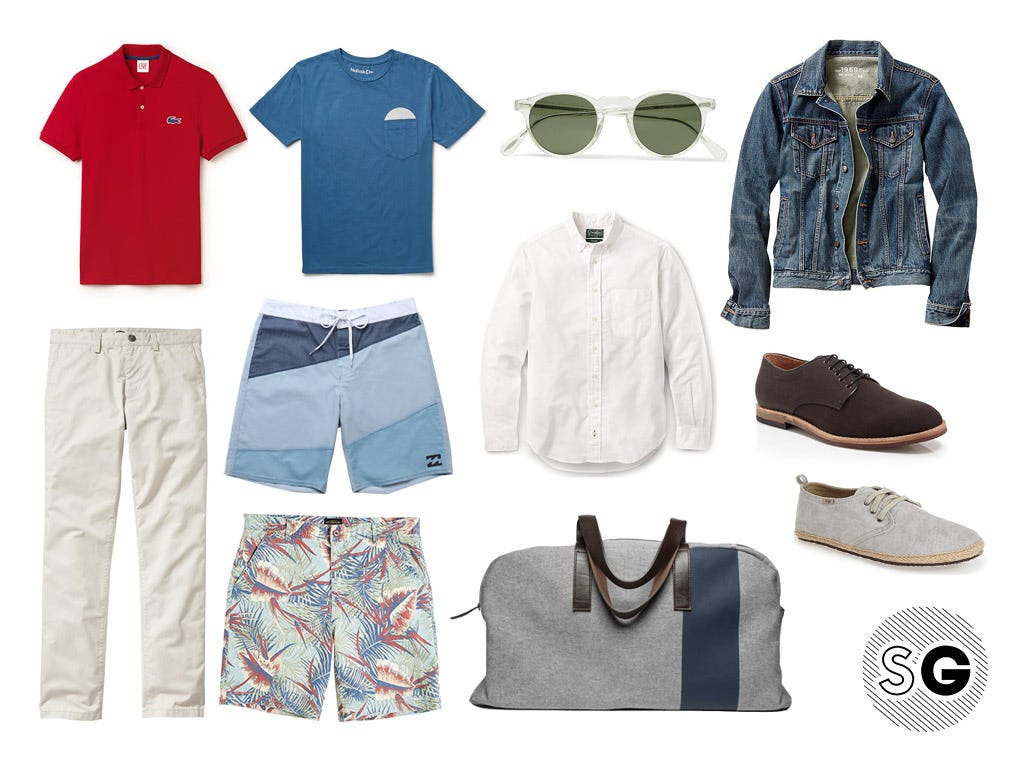 That's not a lot of clothes, right? But I swear, they're all super-duper versatile.
Definitely enough for a summer weekend spent out of town.
In warm weather, items like a polo shirt, solid color t-shirt, and a looks-even-better-when-it's-rumpled OCBD will be your best friends on short trips.
Guys' outfit ideas for a summer weekend trip
Of course, knowing what to pack for a summer weekend trip is all well and good, but how do you remix those items for a weekend's worth of wear.
Don't worry.
I've been putting together outfit inspo for you guys on how to wear one thing in different ways for a full week for…well, pretty much forever, so I've got you covered on this.
Summer Weekend Outfit Idea #1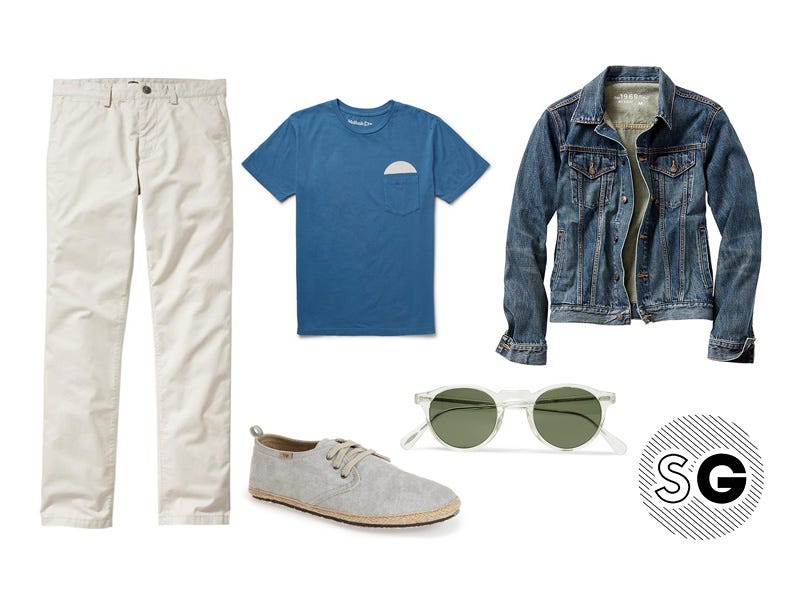 SG Says: This would be a comfortable and stylish outfit to wear on a long car or train ride (maybe heading to the shore?).
Switching out your sweats for more structured (but still comfy) chino pants has a huge style ROI. It's like a 5000% upgrade with like 2% effort required!
Summer Weekend Outfit Idea #2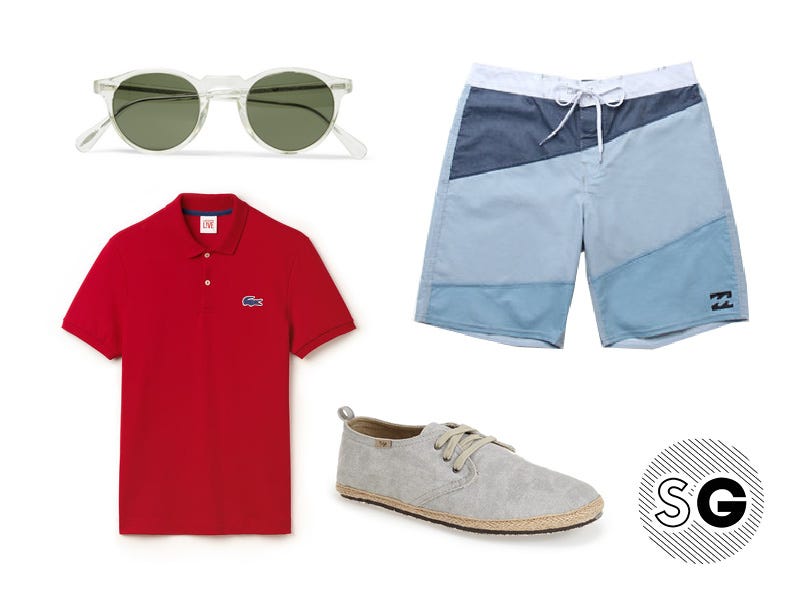 SG Says: Wearing a polo shirt with your swim trunks feels like a simple and easy upgrade on a summer weekend trip.
Summer Weekend Outfit Idea #3
SG Says: I absolutely love love LOVE an outfit like this on guys. You really can't go wrong with a white Oxford shirt and fun patterned shorts.
I promise you'll feel comfortable and look very breezy and cool. It's a win-win!
Summer Weekend Outfit Idea #4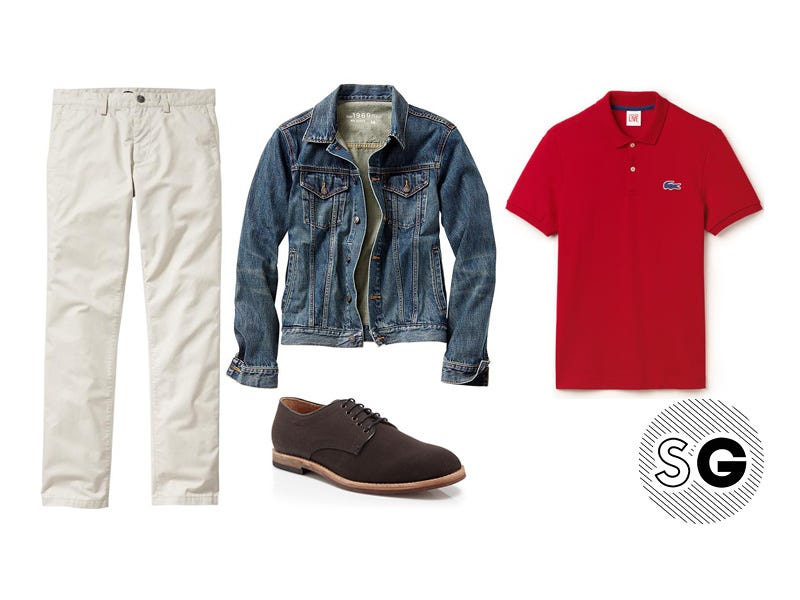 SG Says: This outfit would be perfect for a travel day, or for a slightly dressier dinner. Honestly, sometimes it's as simple as swapping out jeans for chinos, and a sneaker for a dressier shoe to elevate your whole vibe.

Looking for more travel style tips? Check out how to stylishly survive a long flight and #SGapproved airport essentials.

Like a phoenix rising from the ashes, Gabi Meyers went from Team SG's first-ever intern to a trusted fashion editor and stylist. She currently lives in Chicago with a very cute dog.