What He Wore: Creative Director Campbell Kliefoth
What to wear when you don't have a dress code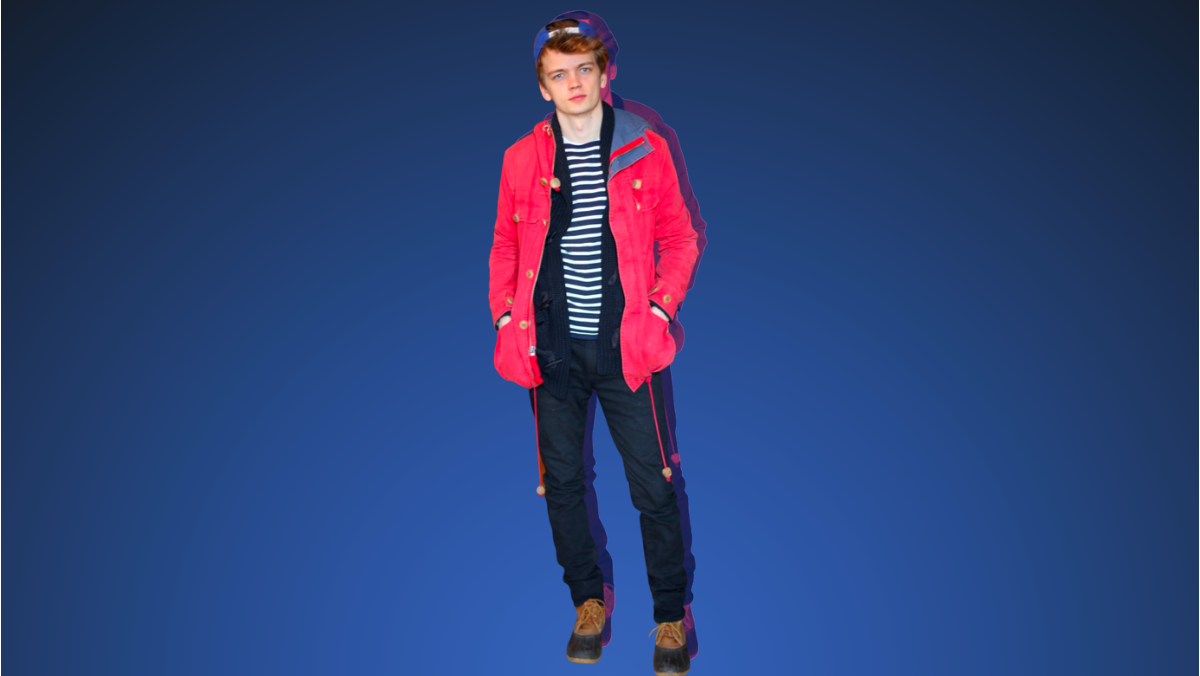 While it can be fun looking to celebs for sartorial inspiration, it's often more useful to simply look around you. Think: stylish friends, co-workers, even strangers on the street. That's why we like to document the personal style of our own well­­-dressed pals right here on SG. Real guys we know with killer style.
Campbell
Kliefoth is a creative director in New York City, which means he could get away with dressing like a slob most days if he really wanted to. Instead, he does a great job of sliding effortlessly back and forth between "creative ad guy" and "serious NYC business guy" as needed. He always looks great, young yet professional. Cool but not painfully so. So I asked Cam to take pictures of what he wore every day for a week. He turned out to be more than up to the challenge…
Below, a week's worth of outfit inspiration from the NYC-based creative director:
Monday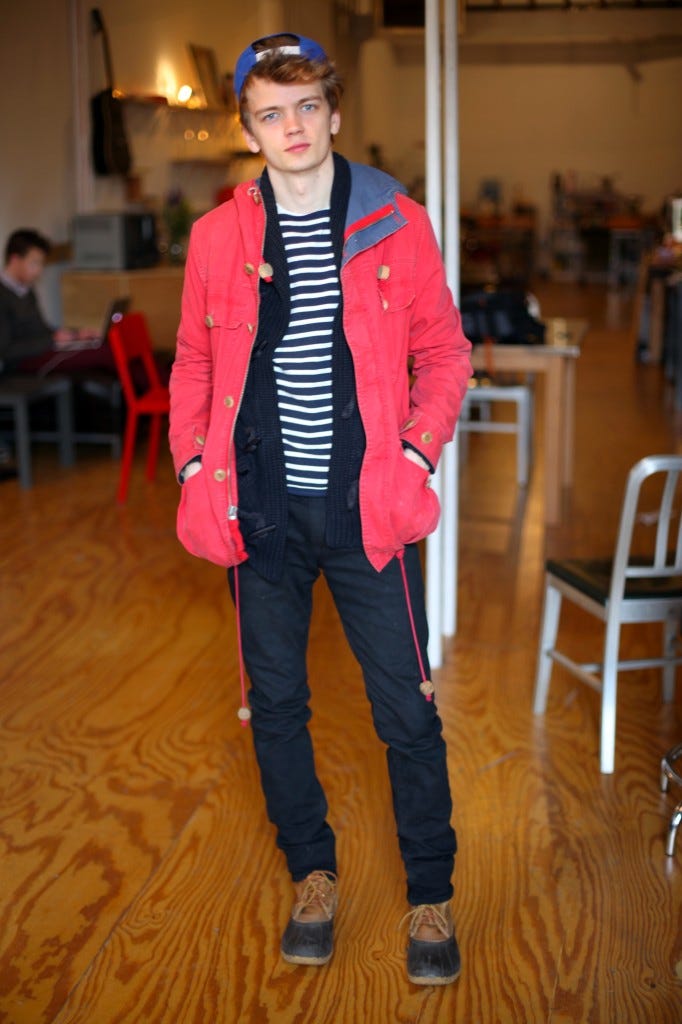 snapback: Only NY | raincoat: GANT Rugger | cardigan: Ralph Lauren
top: Saint James | jeans: Paper Denim & Cloth |boots: L.L. Bean
"I'm not a big believer in umbrellas. My dad never used one, and I generally find them obtrusive in the city when other people use them. So a pair of Bean boots and good raincoat have always sufficed on rainy spring days in New York."
Tuesday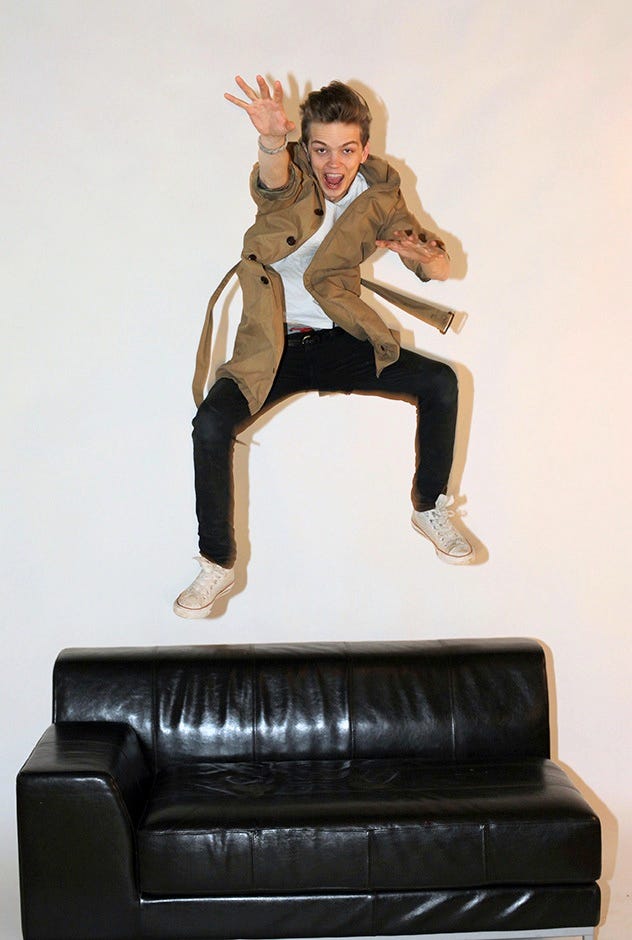 trench: J.Crew | sweatshirt: aNYthing | jeans: BLK DNM | sneakers: Converse
"We like to goof around at my creative agency, which I suppose includes bringing a couch into the studio for jumping purposes. As for the clothes – I never much cared for a double-breasted trenchcoat, it always felt a little midtown-dad-esque, but this single breasted one from J.Crew's Liquor Store has been one of my ride-or-die pieces for years. Throw it over a white crewneck and I'm set."
Wednesday
sweatshirt: vintage Lacoste | jeans: Uniqlo | sneakers: Converse
"I've become much more of a fan of unobtrusive, well-made basics as of late. I actually originally copped this vintage sweatshirt in Williamsburg one day because of how stupidly cold I was, but it ended up being one of my favorite crewnecks. It's soft, fits well, and is sturdy as hell. What more could you want?"
Thursday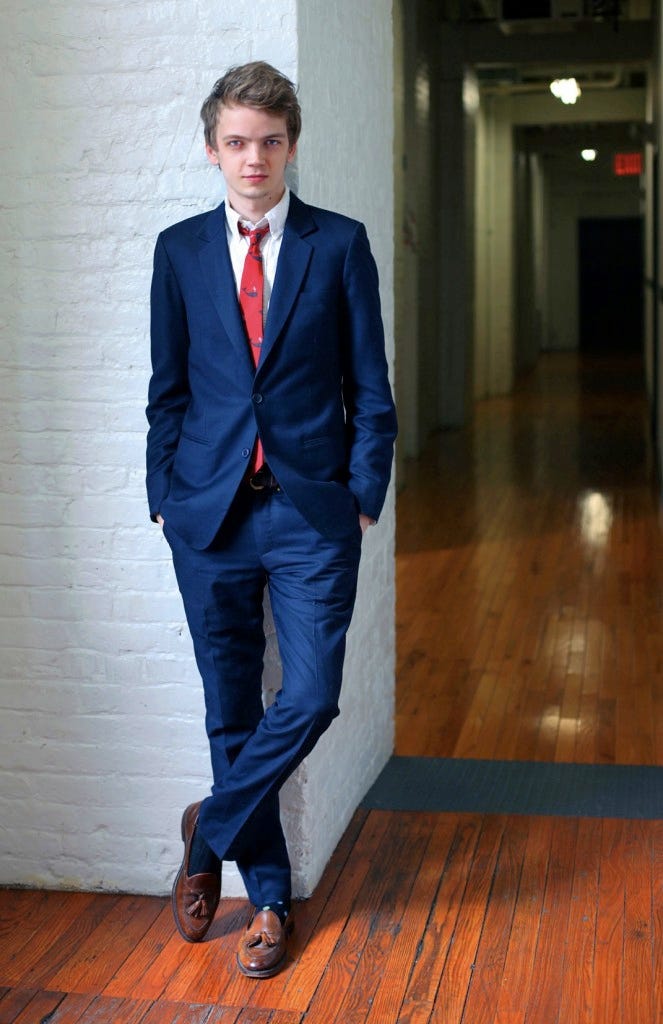 suit: custom bespoke | loafers, oxford shirt, tie: Ralph Lauren
"My wardrobe for any given day is pretty dependent on who my meetings are with. On this particular day, it was investors, so the suit collection had to get broken out. Despite my current style, I was came up in prep schools, so I actually have a pretty ridiculous suit collection. They get less play these days, but still can be fun to throw on when the occasion suits."
Friday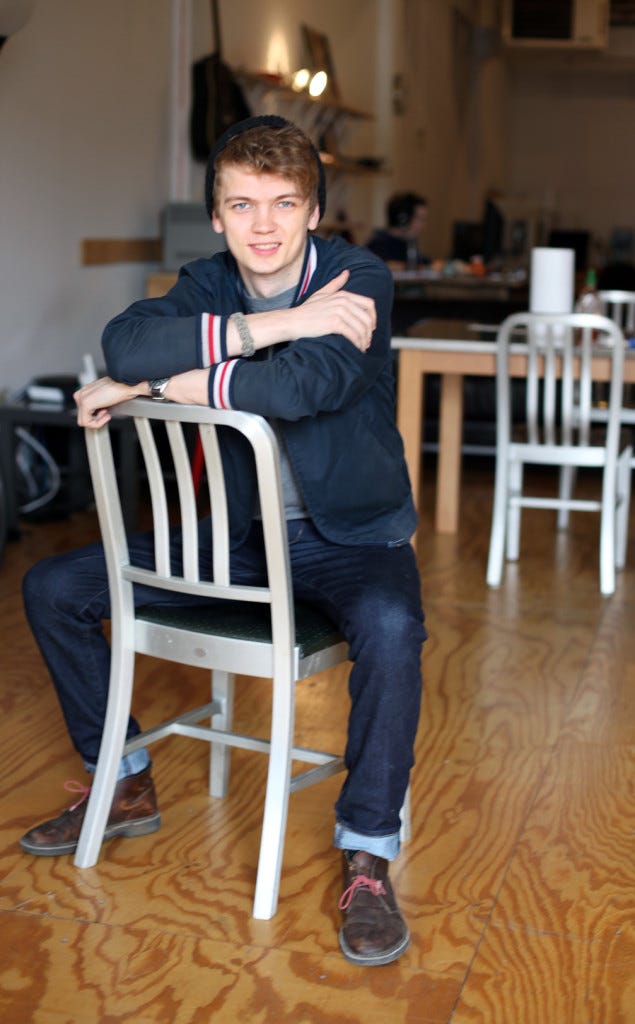 jacket: Fred Perry | sweater: Saturdays NYC
jeans: Uniqlo | hat: Saturdays NYC | boots: Clarks
"This might be the most 'standard Campbell outfit.' Muted crewneck, solid cut pair of jeans, and a casual jacket (Fred Perry's are a favorite)."
***
Want some help with your "real guy" wardrobe?
Let us rescue you from shopping fatigue and sartorial apathy. With SG's online personal shopping service, you can expect the kind of dedicated attention that will make you feel like the best, most stylish version of the awesome guy you already are! We'll also help you figure out how to wear your new clothes with the things you already own.

Ready to seriously improve your closet and your confidence? Give us a shout.
***
Originally published April 2014. Want more Real Guy Style on SG? Let us know! And check out other features here, here and here!

Like a phoenix rising from the ashes, Gabi Meyers went from Team SG's first-ever intern to a trusted fashion editor and stylist. She currently lives in Chicago with a very cute dog.