What He Wore: Fashion Photographer Tyler Joe
a fashion photographer shows us his week in outfits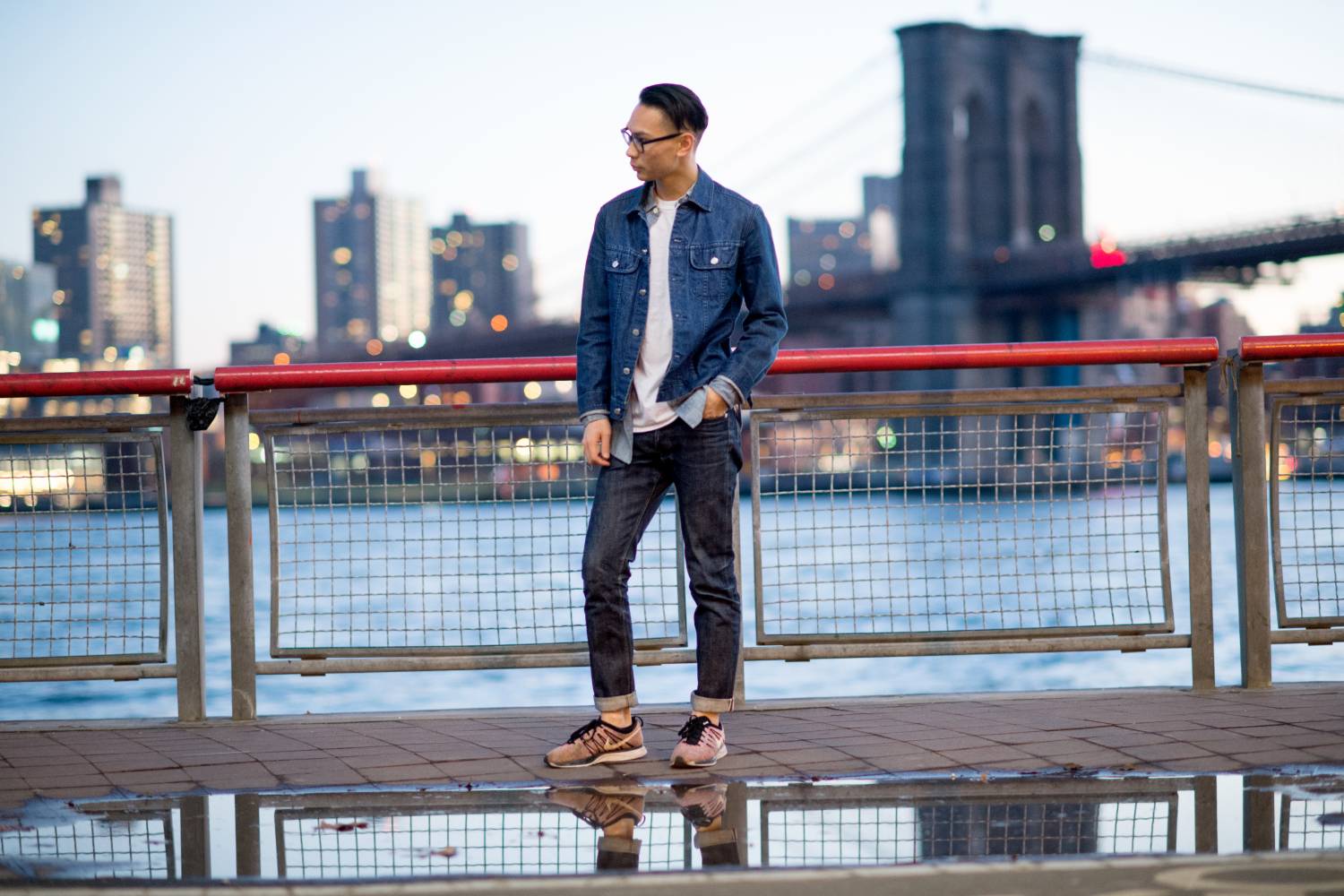 While it can be fun looking to celebs for sartorial inspiration, it's often more useful to simply look around you–to stylish friends, co-workers, even strangers on the street. That's why we like to document the personal style of our own well­­-dressed pals right here on SG. Real guys we know with killer style.
Tyler Joe is an NYC-based fashion photographer who photographs the world's best dressed for the likes of ELLE, Marie Claire, and Teen Vogue (just to name a few). For a taste of his work you can check out his Instagram. His week varies from exploring New York to scout stylish people to photograph, to shooting small editorials, and let's not forget traveling the world for Fashion Month. Yup, Fashion Month is a thing. So, when you're photographing fashion's elite, what do you wear? Not to be dramatic or anything, but Tyler has perfected the art of street style investment pieces.
Below, get inspired by five days in the wardrobe of fashion photographer Tyler Joe:
Monday
 jacket: Sandro | sweater: J Crew | pants: H&M | shoes: Y-3 Qasa Racer
"You know that feeling you get when you listen to an old song? It always brings you back; reminds you of the time when you used to listen to it. This outfit does that for me – it brings me back to last Fashion Month. I like to travel light, and these pieces were among the few I brought to Europe this past season."
Tuesday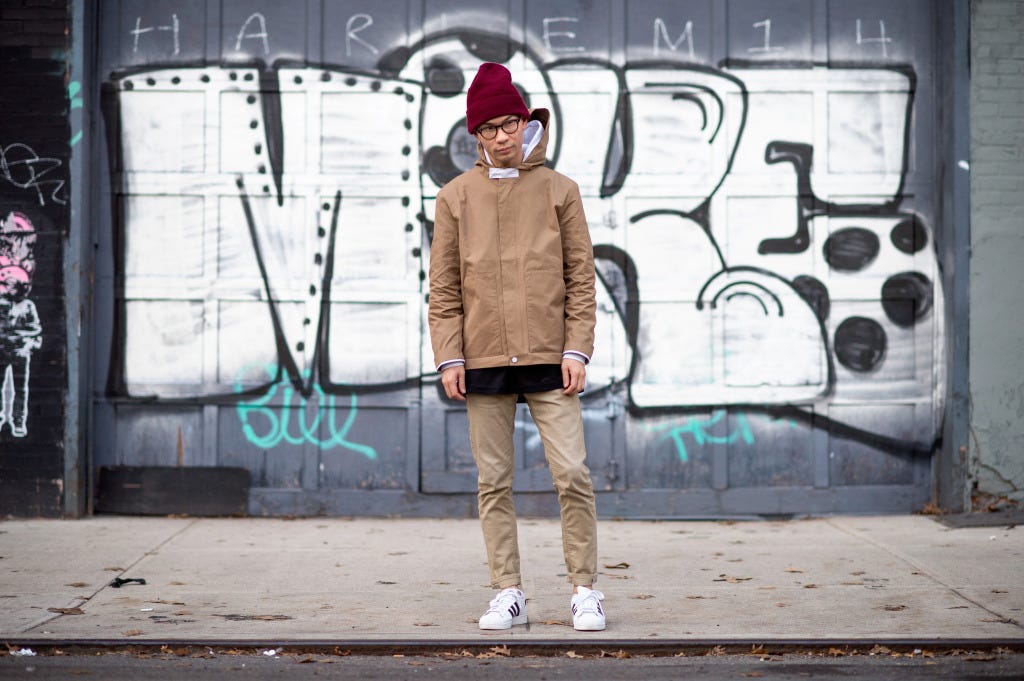 jacket: T by Alexander Wang | jersey: Stampd | pants: Levi's | shoes: Adidas Superstar
Tyler Joe on building an outfit around one item:
"This outfit was really inspired by the jacket. I love the white details and so I decided to continue the theme throughout. Also the weather said there was 40% chance of rain, and the majority of my outfit is water resistant, including my pants. I really don't like the way rainboots look so I took a chance and wore some sneakers that I wouldn't mind thrashing up."
Wednesday
hat: Ebbets Field Flannels | jacket: T by Alexander Wang | pants: Acne | shoes: Vans Sk8 high
"I woke up late for work today so I threw on something really simple. Black and white. Bed head is a no go at work so I threw on a baseball cap."
Thursday
jacket: A.P.C. | shirt: J.Crew | t-shirt: American Apparel | jeans: A.P.C. | shoes: Nike Flyknit
"Denim on denim on… chambray but looks kind of like denim? My take on the 'Canadian Tuxedo.' I had a photo shoot today so I was going to be on my feet for an extended amount of time, so I threw on my most comfortable pair of running sneakers."
Friday
hat: Ebbets Field Flannels | jacket: Ben Sherman | sweater: Levi's | pants: A.P.C. | shoes: Adidas Stan Smith
How Tyler Joe does Casual Fridays:
"This is my super casual fit for Friday. I've had these A.P.C.'s for almost 6 years now, and they've become my everyday throw-on jeans. Same goes for the sweater – it was my go-to piece in high school and college, and continues to be today.
I wore the jacket because it was cold…"
***
Feeling overwhelmed by your wardrobe lately?
If you're ready to upgrade your style but dread the thought of shopping for new clothes and figuring out how to wear them with what you already own…consider having Team SG shop for you! We're obviously biased, but clients tell us we're really great!

Let us rescue you from shopping fatigue and sartorial apathy. We can promise the kind of personal attention and care that will make you feel like the best version of the awesome guy you already are! Ready to seriously improve your closet and your confidence? Give us a shout.
***
Originally published in January 2015. Want more Real Guy Style on SG? Let us know! And check out other features here, here and here!