10 Travel Tips for a Last-Minute Weekend Getaway
travel hacks for your next trip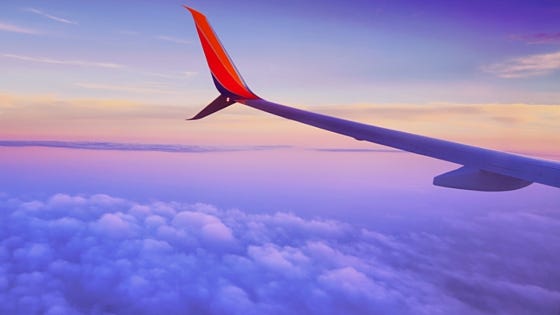 This past February, I had reached my "record cold temperatures!" breaking point. I got online on a Wednesday night and booked my husband and I on a quick, last-minute weekend getaway to Miami leaving from Newark the following Thursday. (Finding a babysitter for our little guy? That took a little longer…)
Whether it's winter or summer, mini-vacations are downright necessary when you're going crazy at home. Thankfully, last-minute travel is easier now than ever.
Since I'm on the road so much for work, I'm basically an amateur travel agent at this point. As such, I thought I'd share my tips for booking, preparing for, and (most importantly) enjoying a last-minute trip.
So, whether you want to escape the city, or just need a break after a stressful spring, I've got you covered.
Below, 10 travel tips for a last-minute weekend getaway: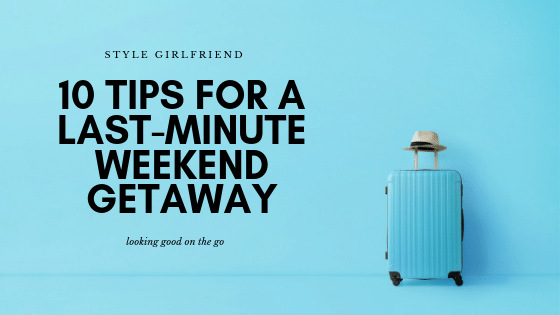 1. Determine your getaway endgame
Are you overworked? In need of a temperature change? Want to exert your work stress out on a ski slope, or tan your problems away on the beach?
Are you overworked? In need of a temperature change? Want to exert your work stress out on a ski slope, or tan your problems away on the beach?
Before you start looking at flights and hotels, consider what you need from these few days away. Is it relaxation? Adventure? A bit of both? Figure it out with your travel partner(s) before you start researching specific destinations.
2. Bundling is best

There's a lot of money to be saved when you combine various parts of your trip. Look at sites and services that offer discounts when you book your flight with the hotel, add on a rental car, or excursions once you reach your destination.
And when it comes to a last-minute weekend getaway somewhere warm, don't sleep on the all-inclusive resort. If what you're looking for is an escape from everything in a truly relaxing, indulgent environment, for my money they can't be beat.
If you equate these destinations with watered-down drinks, less-than-impressive dining options, and not-so-nice rooms, you may be surprised at how many have upped their game in recent years. Do your research and find one with great reviews, put your wallet and itinerary away, and get ready to veg.
4. Know where you can save
When my husband and I plan ANY trip (as in, a 3-week trek through Asia and quick trips alike), we fire up an Excel file and start charting out all our planned expenses. That way, we can estimate what we'll spend for each category and make some adjustments in advance so we don't bust our travel budget.
Transportation (Lyfts, taxis, rental cars and more) is a spending category we try to keep to a minimum. That includes taking public transportation in a new or foreign city when it makes logistical sense (you can do it, really!).
If we're going to be exploring, we'll opt for a cheaper hotel. And instead of souvenirs, we create a photo book or print a framed picture to add to our travel wall. That saves us some extra cash, too.
5. ..And determine where you'll splurge
I love food and experiences, when I travel, and I love not having to plan it. Journy has been a lifesaver on my recent trips. For $25/day ($50 if you want reservations made on your behalf), you get a tailor-made itinerary with attractions, tours, and restaurant recommendations all included.
6. Pack smarter
Go ahead and check my vacation accessory math…
2 shoes + 1 bag + 1 pair of sunglasses + 1 hat
This foolproof equation guarantees you the perfect combination of accessories…for any trip.
Let's tackle shoes first:
CITY VACATION: Comfort is key when you'll be pounding the pavement while taking in a new city.
Pair #1 should be complement your daytime uniform – canvas sneakers for jeans and a polo, leather slip ons or desert boots if you prefer to wear a button down and chinos.
If your nighttime plans have you dining at a buzz-y restaurant or hitting up a cool bar, you can't go wrong with a nice pair of slip-ons for Pair #2. They'll pair great with a dark pair of jeans and a tailored button down, or a suit sans tie. If your plans call for more casual dress, opt for your daytime shoes.
Make sure your daytime shoes are seasonally appropriate – sandals or lightweight canvas shoes for warm weather, durable boots or sneakers for cold and wet weather.
BEACH VACATION: Thankfully, beach vacations mean a little more room in your suitcase.
Pair #1 is obvious – flip flops or pool slides. Who wants sand in their shoes?
Pair #2 is dependent on your plans. If you plan to dress up in collared shirts and slacks at any point, go the business casual route and pack a pair of nice slip ons. If you're beach bumming it all the way, you may consider packing an extra pair of flip flops or durable water shoes, if any of your plans involve exploring the local areas or partaking in water activities.
And stash those slides in your carry-on for your travel day. Studies have shown airport floors are among the dirtiest places in the world!
And finally, a stylish pair of sunglasses and a well-worn baseball cap finishes the vacation-ready look.
7. Pack smarter with a color strategy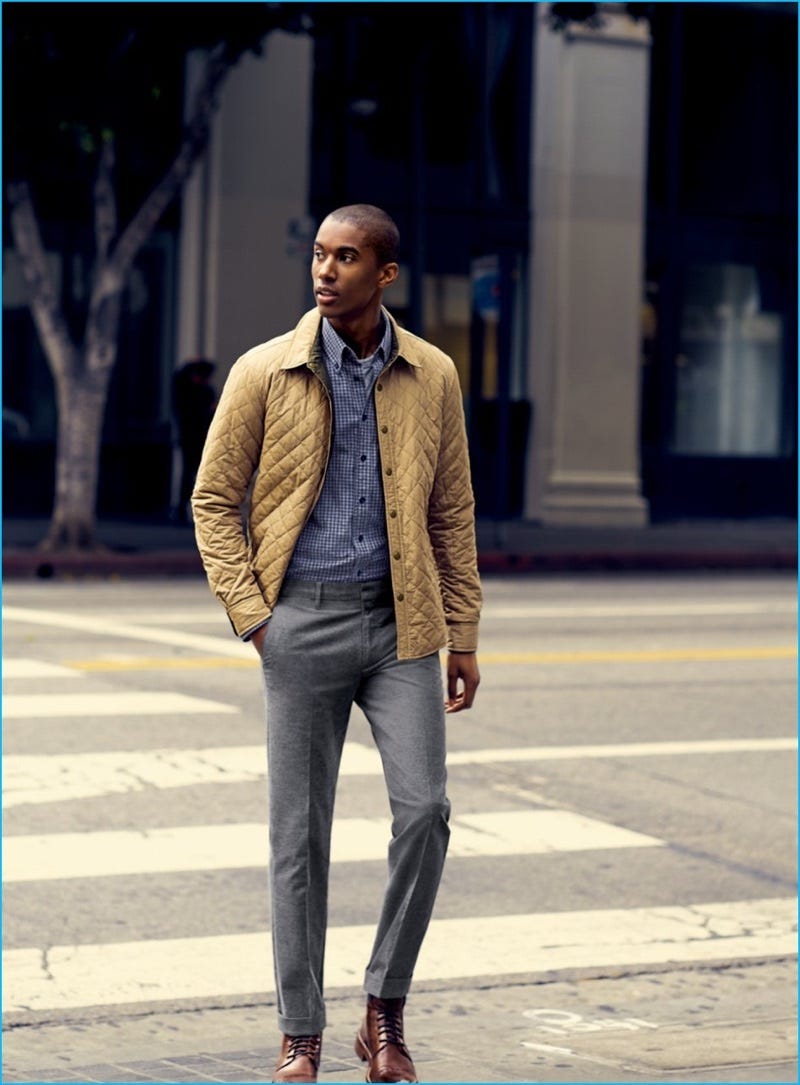 Stick with neutral basics in the same color family to make packing easier. Having one color scheme in your suitcase will help you decide what to wear each day on your trip.
Blacks and grays go together, as do tans and browns. Navy is a jack-of-all-shades and pairs great with both those color families. Want to inject a little color in your travel wardrobe? Do it with shirts – a bright polo for a day exploring or a patterned button-down for a dinner out.

Want to inject a little color in your travel wardrobe? Do it with shirts – a bright polo for a day exploring or a patterned button-down for a dinner out.
8. Carry it on your back (or your shoulder)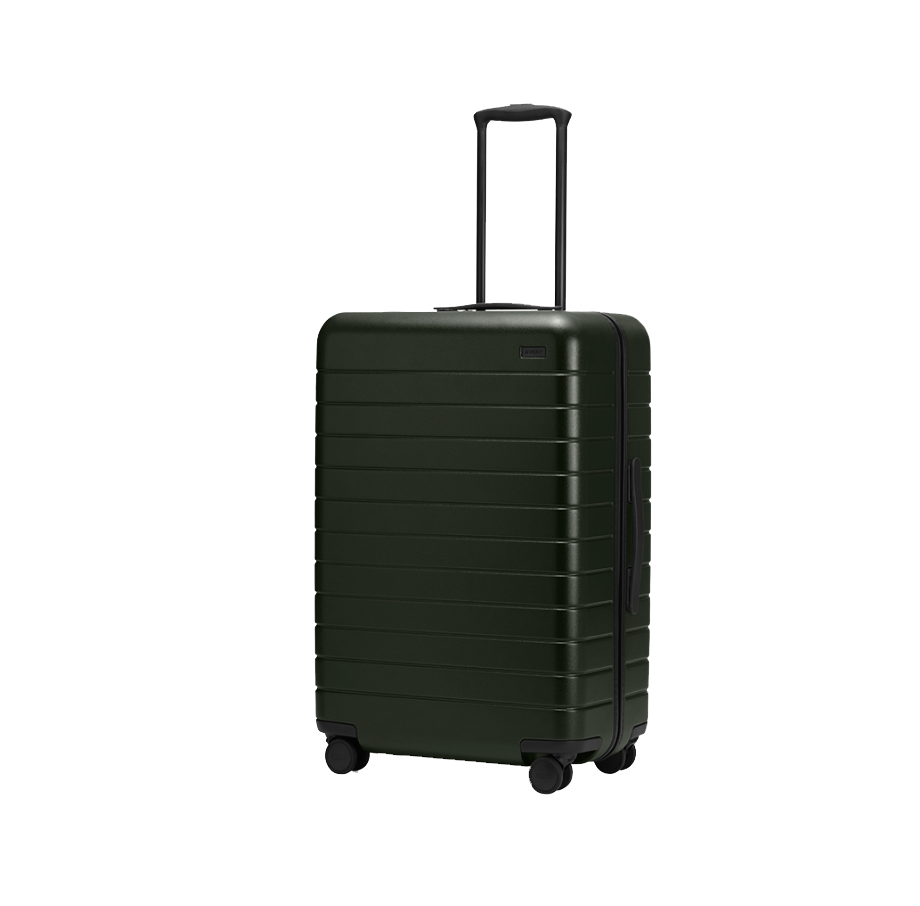 Keep calm, and always carry on.
There's no reason to check in a bag for a quick weekend getaway (unless said-getaway involves golf clubs or ski gear). Airlines are being increasingly strict about the carry-on suitcase dimensions. To skirt this potential issue, pack for your trip in a duffel (this Herschel style even has a shoe pocket!) or a roomy backpack.
9. When traveling between climates, here's a hack
If you're traveling between climates, it's worth investing in a packable down coat that keeps you warm while taking up virtually any room. My husband loves his Uniqlo down jacket, which stuffs down into a tiny little tube.
Keep your bulkier gear stashed in your backpack or carry-on once you get into the airport and take it out only when you're landing back home. Check out this SG-approved step-by-step on how to pack your cold weather essentials.
10. Take pictures, then relax
Instagram has ruined us. And look, I get it. I always want to photograph everything for the 'gram – holding a cocktail with the beach in the background, the meals me and my husband devour together.
I've learned to whip my phone out early, snap a few pics, then put it away until we're relaxing later, or when I literally get back. Hey, that's what #tbt's are made for! This way, you'll be more in the moment on your last-minute weekend getaway, and you'll have time to think of a better caption than the tiredly ironic, "Having a terrible time."
***