Shop These 10 Men's Sunglasses Under $100
Don't break the bank on this summer style essential.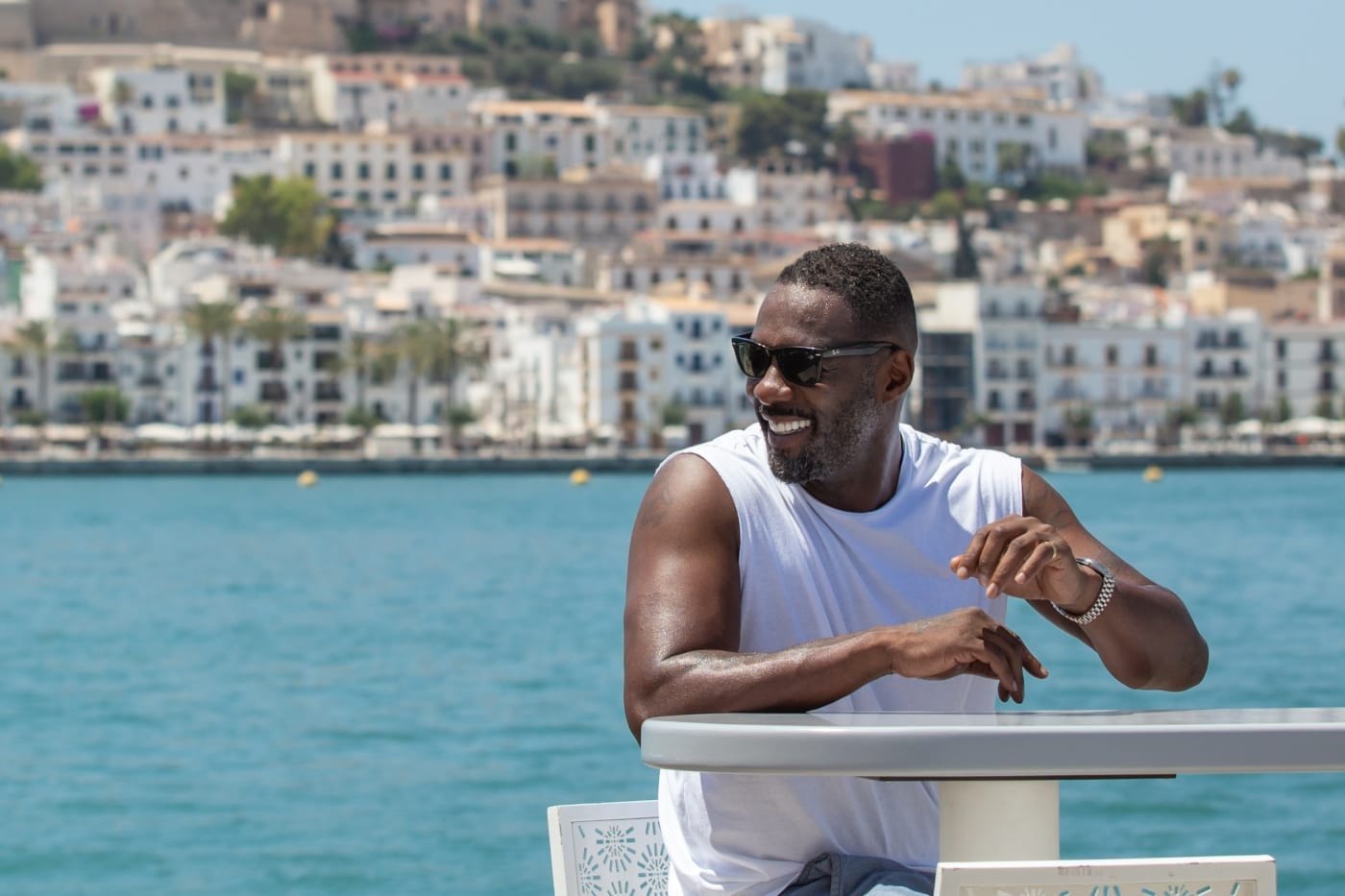 Looking for stylish men's sunglasses under $100? SG's got you covered…
We've all got our morning pat down routine. For me, it goes: phone, wallet, keys…and sunglasses.
No one wants to squint into the sun all day (bring on that eye cream amirite?!) and a brimmed hat will only get you so far.
Aside from getting to the gym for your morning workout and realizing you've forgotten your Airpods, accidentally leaving your shades at home might just be the worst way to start the day.
Of course, sunglasses aren't just for preventing early-onset wrinkles. They can also make you look good.
Like, really really good.
There's science behind that—namely, hiding your eyes makes your face appear more symmetrical, a key indicator of objective beauty blah blah blah—but here at SG HQ, we prefer to credit the dash of inscrutable allure sunglasses lend to a man.
Are you an international super-spy? Jewel thief? Tell me your secrets, mystery man!
But there's a catch. While a good pair of sunglasses can level up your entire look, forking over hundreds of dollars for one pair can feel…well, insane.
And there's a lot of expensive af sunglasses out there.
That's why Team SG rounded up our favorite affordable sunglasses. You can wear all 10 of these men's sunglasses under $100 without fear of loss or destruction.
Sit on a pair? Buy another! These bad boys won't break the bank.
---
All items featured on Style Girlfriend are independently selected by our team. However, when you buy something through our retail links, we may earn an affiliate commission.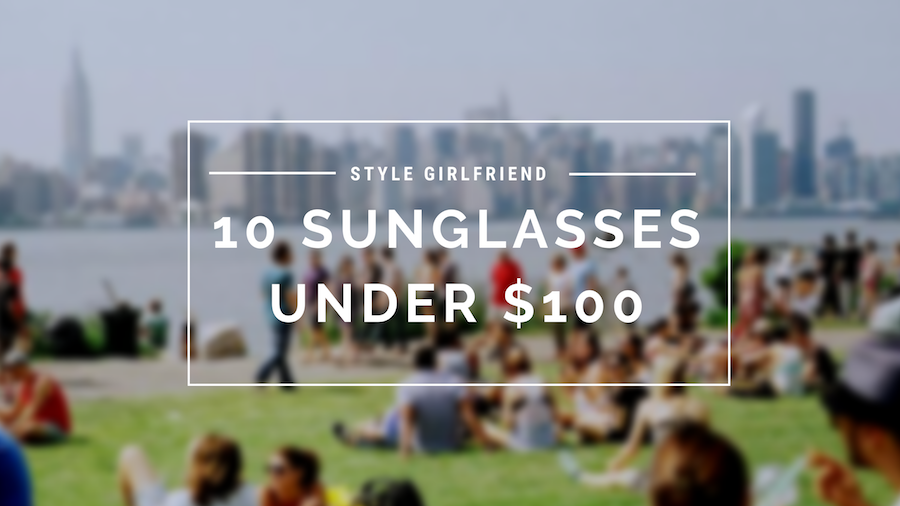 Below, ten pairs of men's sunglasses under $100:
Get the summer look you like, guilt-free…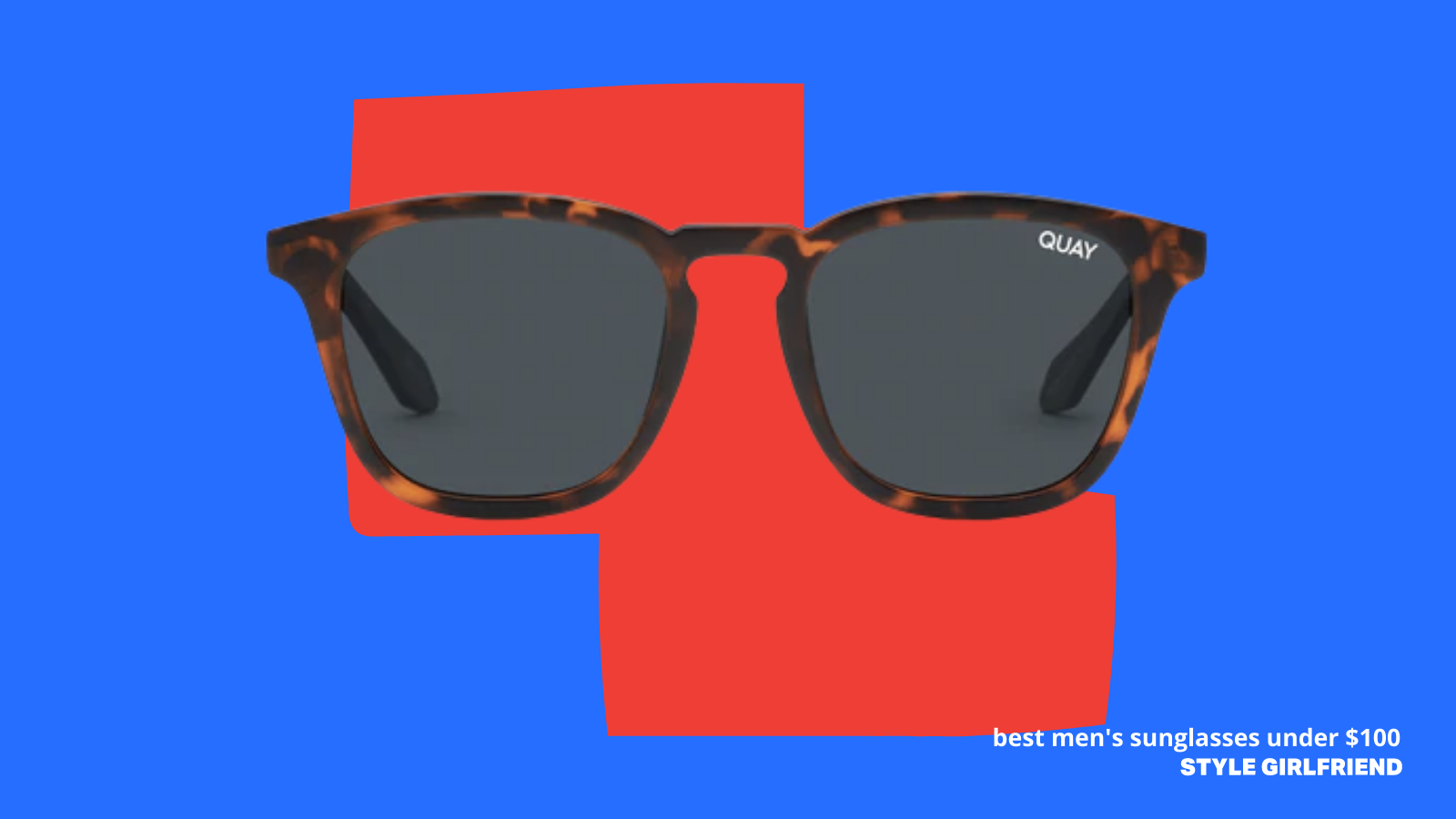 SG Says: When it comes to good-looking sunglasses under $100 that won't crumple to dust when you bury them in your glove box, Quay has been a godsend.
While some of the Australian brand's styles are a bit more…fashion-forward (like the shades in this collaboration with Maluma), most feel totally wearable even if you're not a Colombian superstar musician.
And yes, you can pick up a pair without bringing tears to your eyes on the checkout page. Win-win!
The toirtoise frames on the "Jackpot" style above pair nicely with smoky lenses.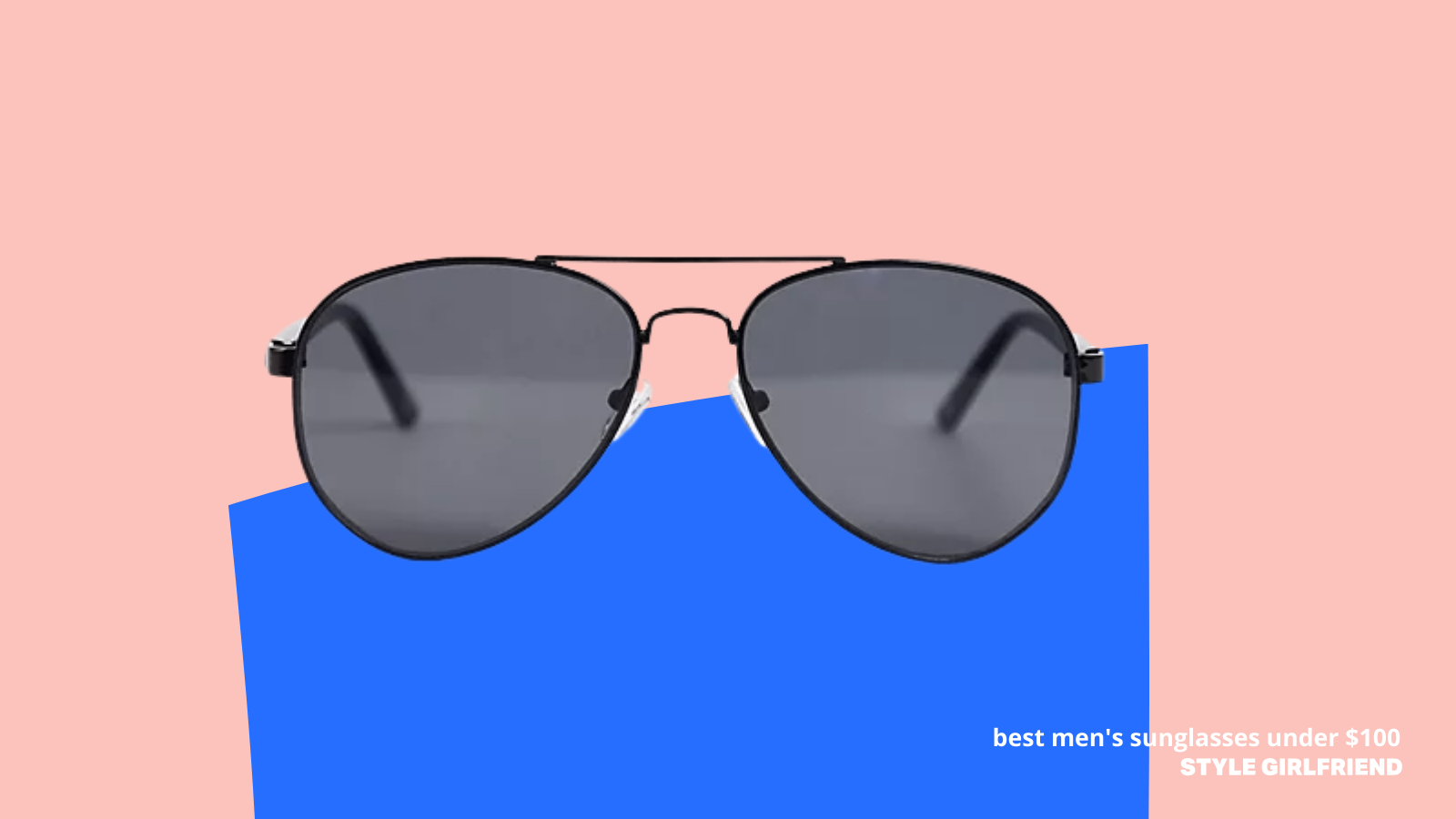 SG Says: ASOS has always offered clothes and accessories that look way better than they ought to given the price point.
Case in point? These aviator sunglasses that look way more chic than their under-$30 price tag.
SG Says: You may be onboard the MVMT watch train, but did you know the brand makes sunglasses, too?
It's true!
Even better? All of the styles ring up for less than $100.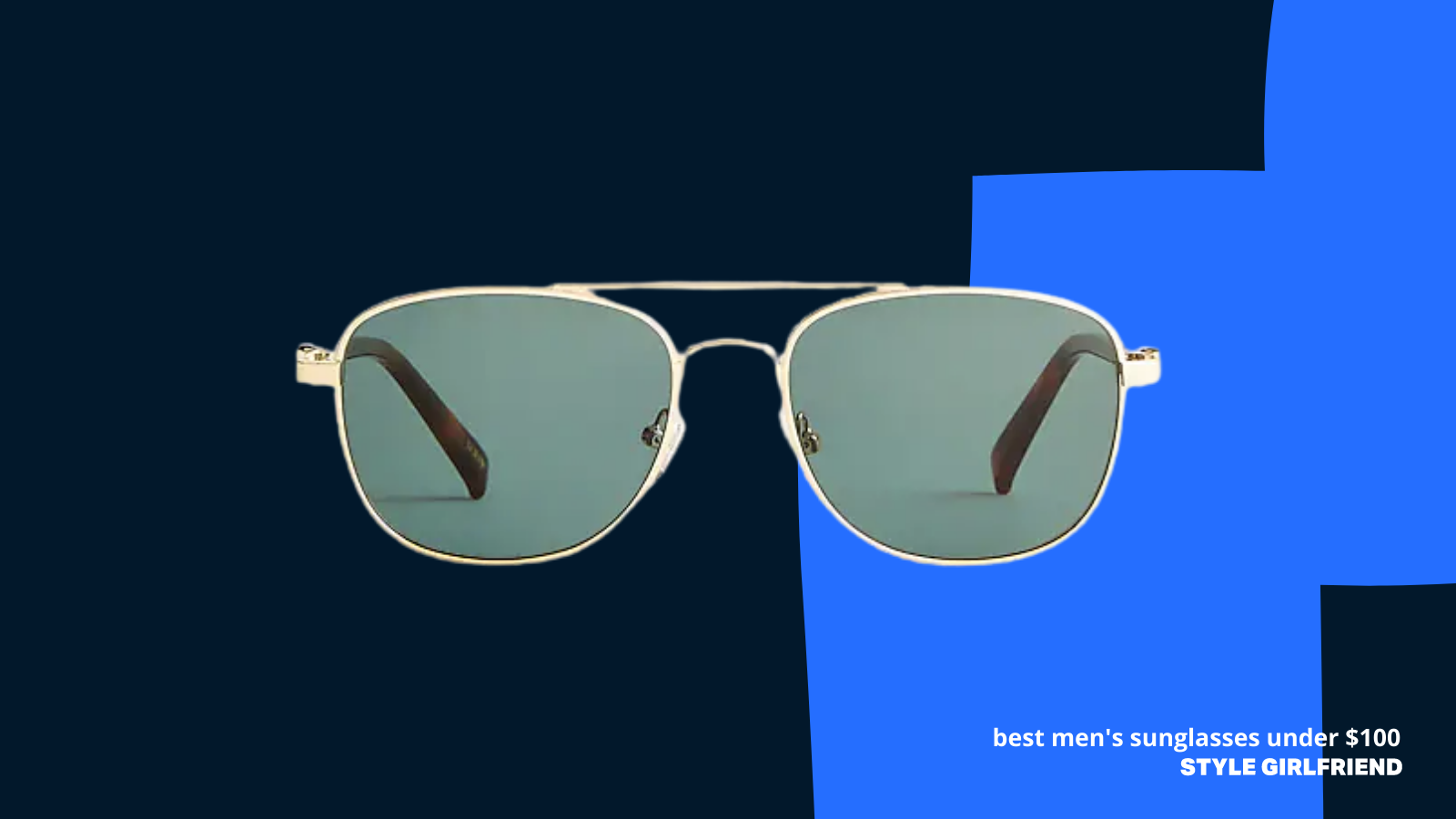 SG Says: If you want a pair of sunglasses with a #TBT vibe, try this Airman style from J.Crew.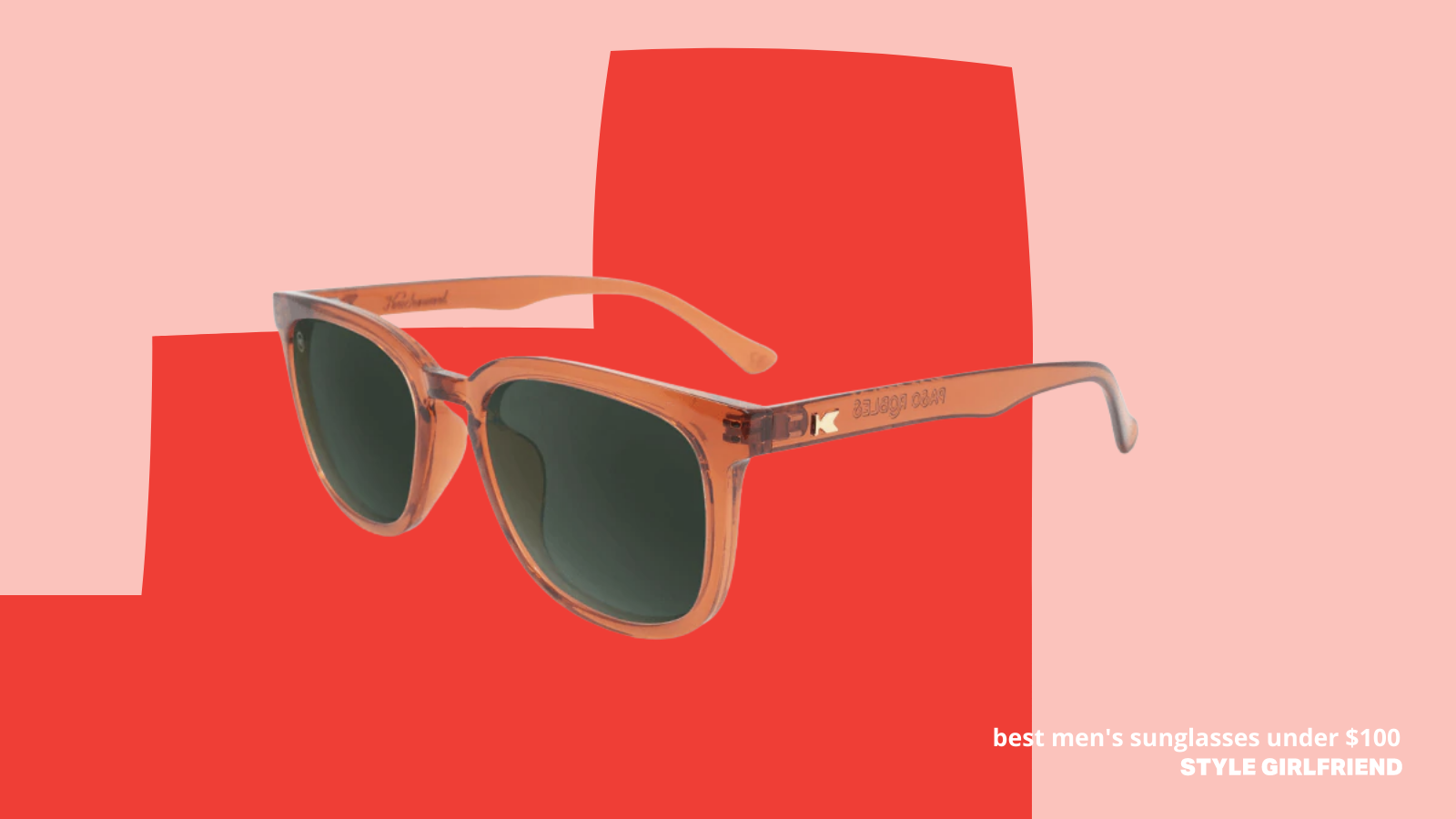 SG Says: Everyone on Team SG has at least a couple pairs of Knockaround sunglasses in their various bags at this point.
The crazy-affordable sunglasses brand feels fun and stylish, in a southern California, "Yo, let's go get an acai bowl, brah" kind of way.
The Paso Robles style above (in "Desert Glaze") is currently in heavy rotation on my face. I also love love LOVE the Fort Knocks wayfarers, sporty Torrey Pines, and sleek Fast Lanes styles.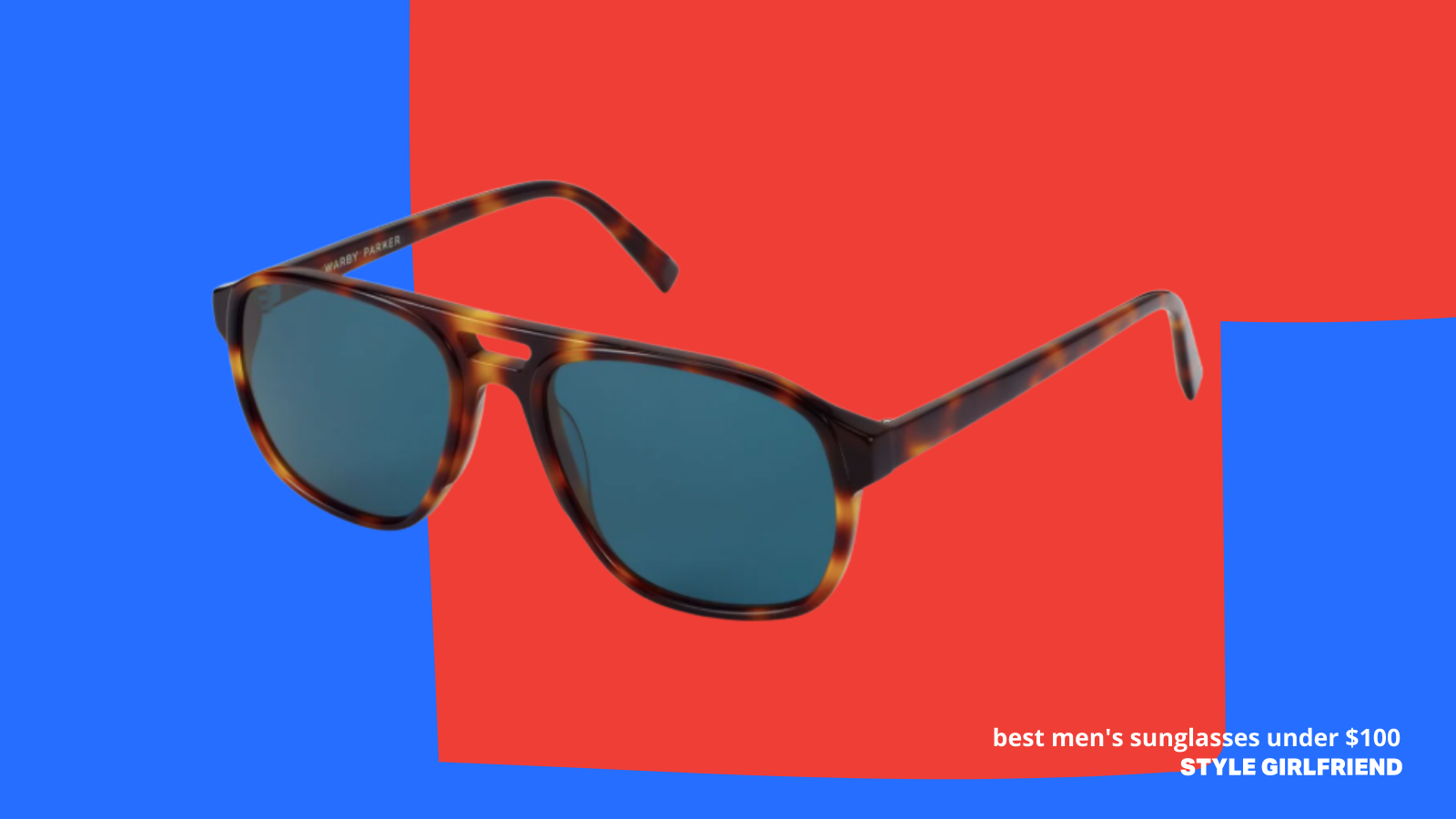 SG Says: The OG affordable eyewear.
This DTC (that means a brand sells its products direct-to-consumer) eyewear company just barely makes it into our list of sunglasses under $100, with the style above clocking in at a cool $95.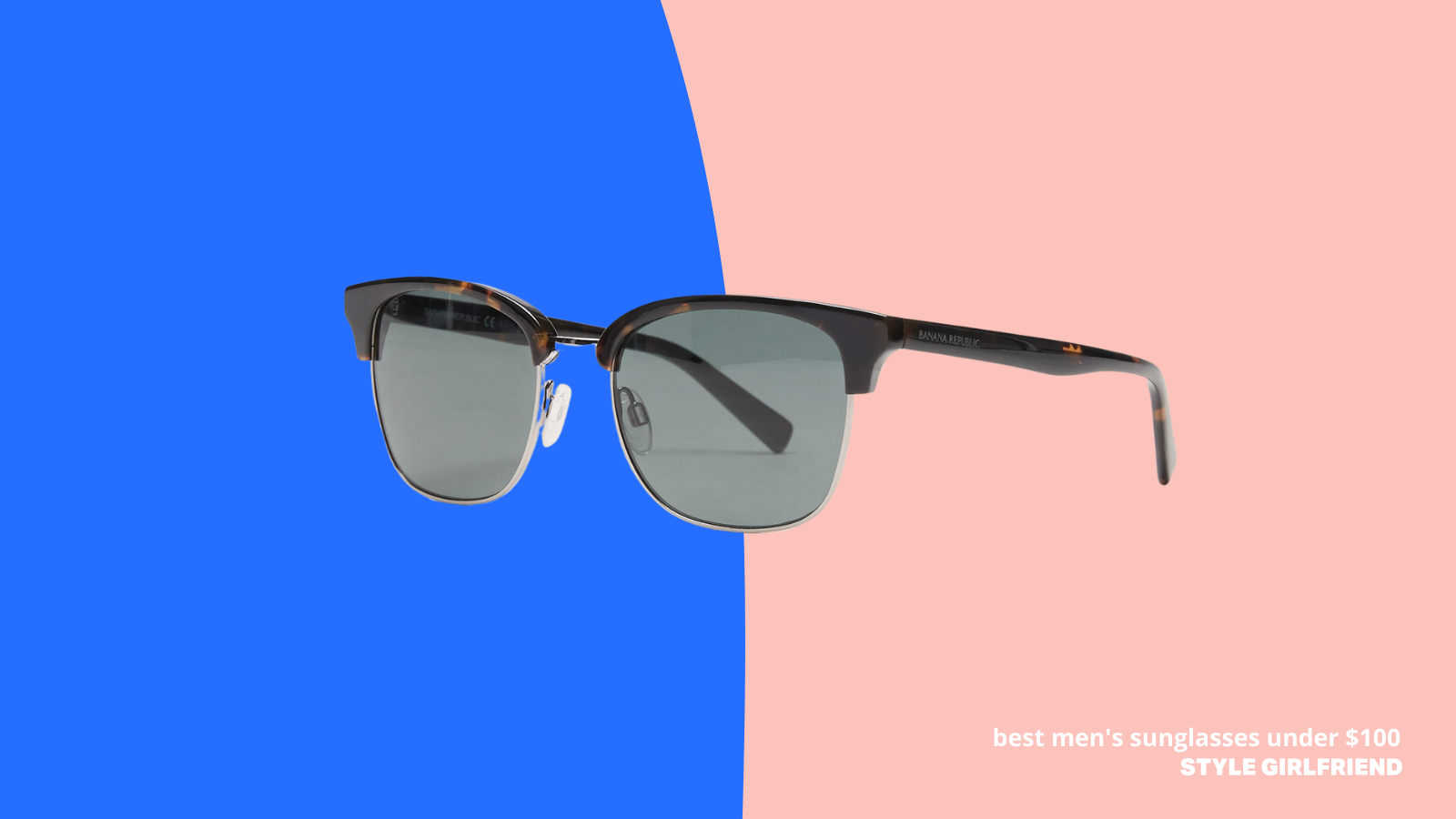 SG Says: It's a classic look, like something Frank Sinatra would have kept in his breast pocket for sunny Sunday afternoons on the golf course.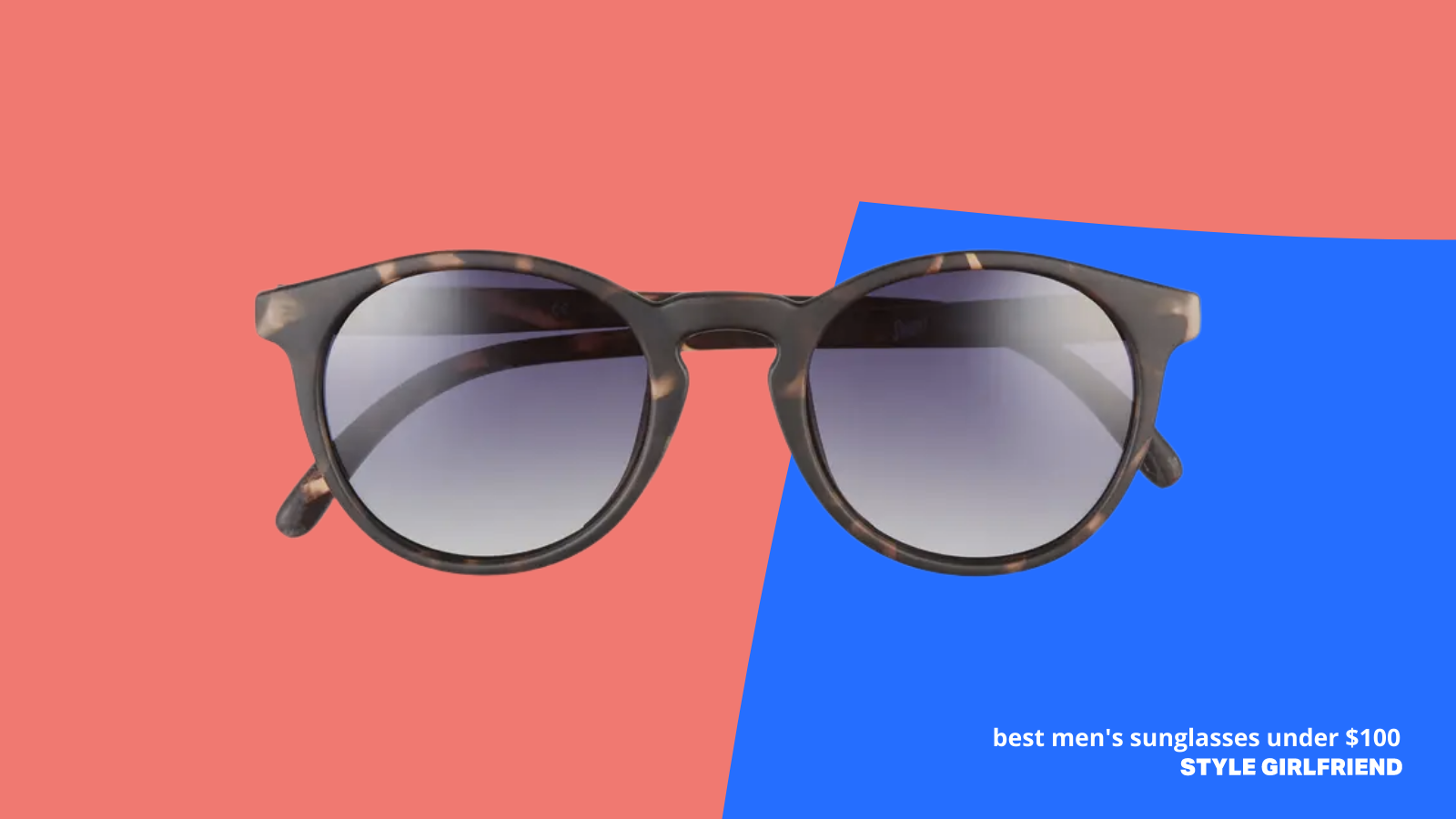 SG Says: Sunski is a still under-the-radar brand that makes sunglasses that look good and won't break when you sit on them (probably).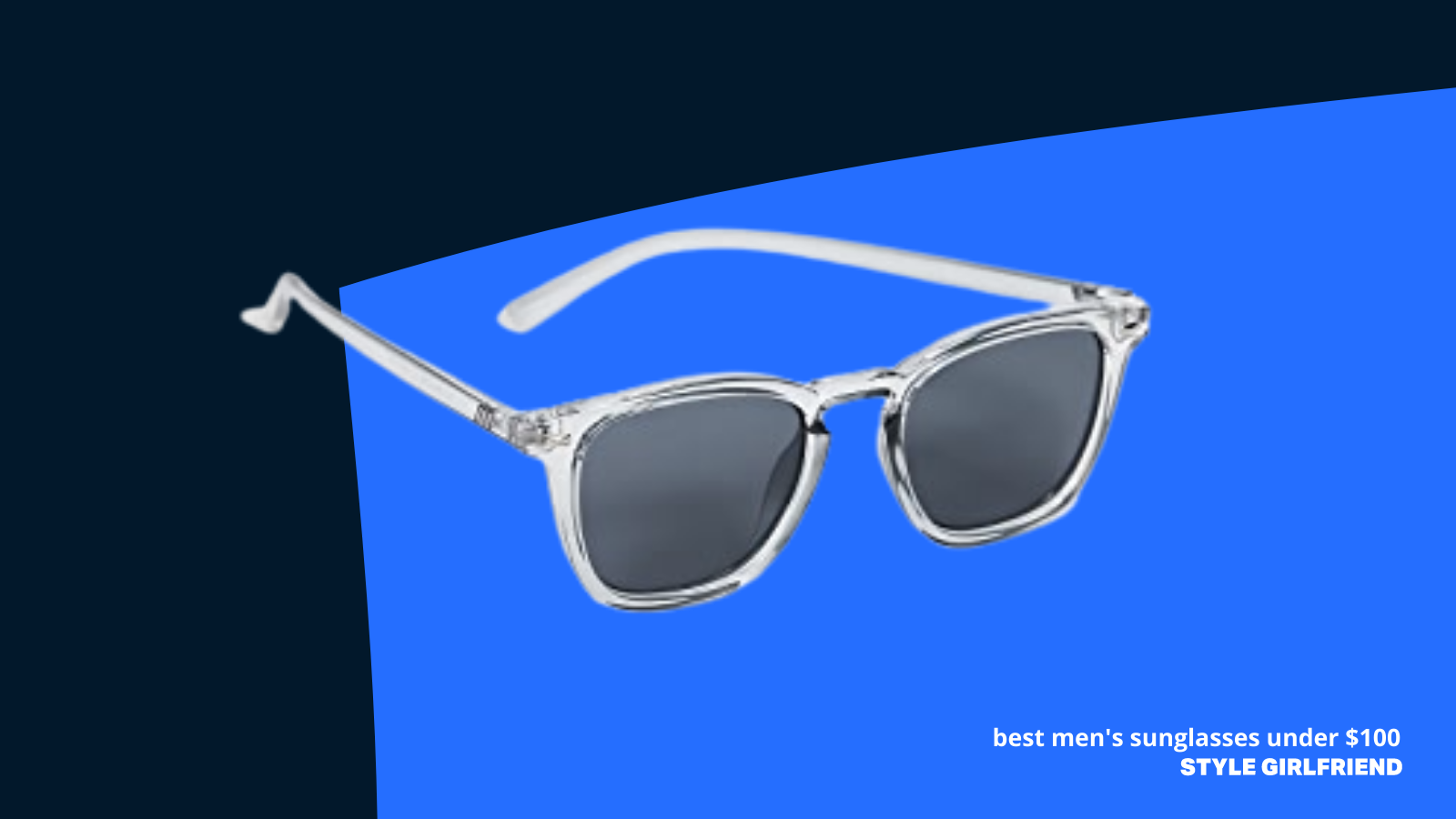 SG Says: Please don't hold it against this pair of affordable sunglasses that the style name is "No Biggie."
It's not the sunglasses' fault.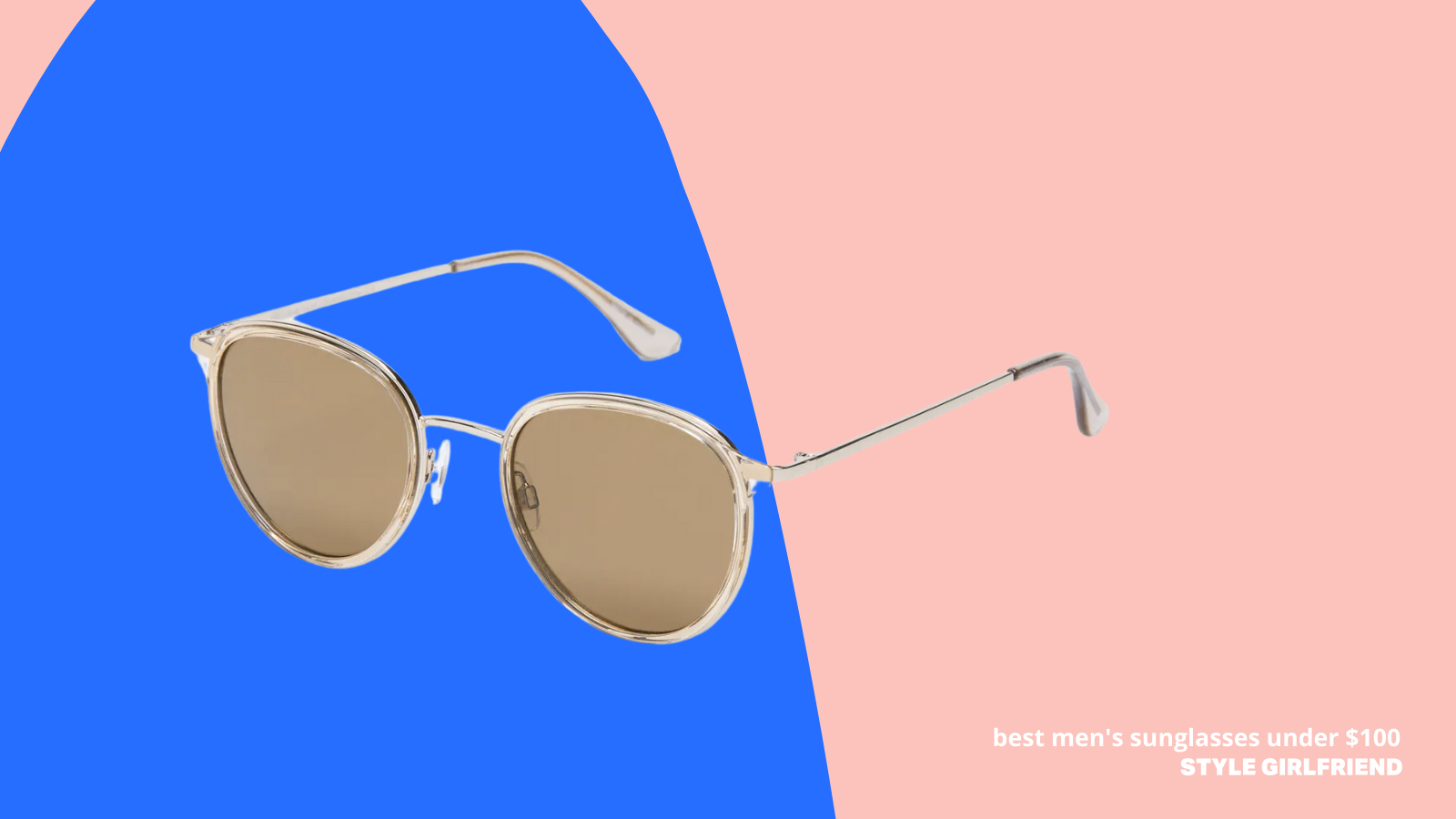 SG Says: If I've said it once, I've said it a hundred times:
Don't sleep on Old Navy, guys.
From chinos, to activewear, to accessories—like the rounded, clear-framed style above—you'll walk out of that store with a bagful of stylish goodies every visit.
Like this post? Follow us on Pinterest for more!