5 Buffalo Plaid Outfits for Guys
Paul Bunyon vibes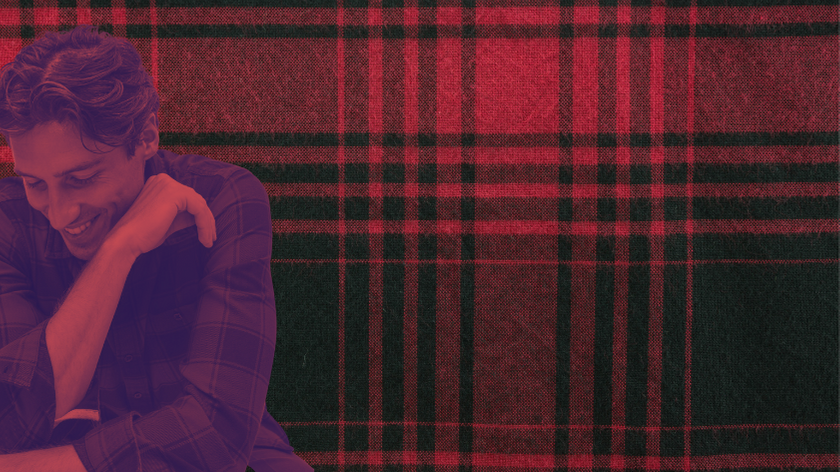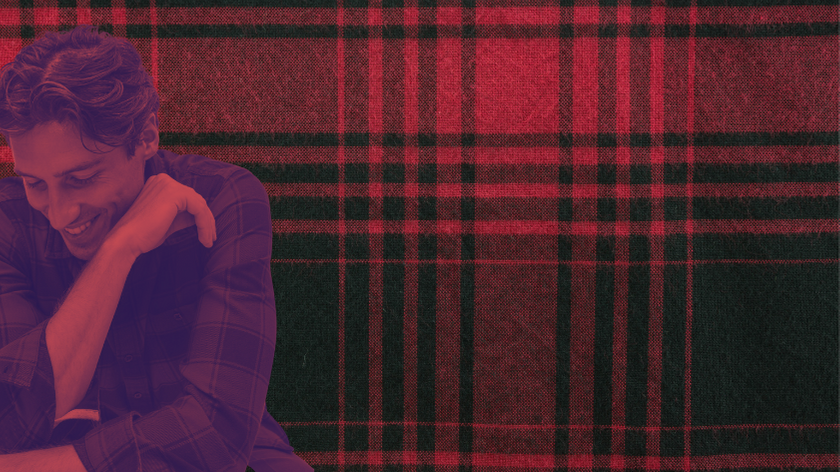 The upside (?) of 2020 is that it's become not just acceptable but encouraged to feel as cozy as possible at all times. Meeting friends? Throw on some jogger pants and your mask and you're out the door. Working from home? A cashmere crewneck will look totally appropriate for that 9am Zoom call. And in your downtime? I'm here to advocate for buffalo plaid outfits for guys.
While all plaids can pack a visually powerful punch, I'm partial to buffalo plaid.
What is buffalo plaid (or buffalo check)?
According to UrbanDaddy:
Plaid flannel got its start in the Scottish Highlands during the 1600s and has been a staple of rugged outdoorsiness ever since. By the time the Industrial Revolution was in full swing in the US, the folks at Woolrich were churning out new designs for flannel shirts.
And one design really stuck: a simple red-and-black-checkered plaid.
Of course, in order for Paul Bunyan types to know what to ask for at their local mercantile, it needed a name. Turns out, the pattern designer happened to own a herd of buffalo, and the rest, as they say, is history.
What makes buffalo plaid so stylish?
What makes Buffalo plaid a more mandatory wardrobe staple than your standard tartan? Well, its lumberjack vibes, for one. Who doesn't want to feel like they're just one axe away from splitting a cord of wood at any time?
And I like that buffalo plaid takes you from fall all the way through the coldest days of winter. You can layer up with it, or wear it on its own.
Buffalo plaid can blend into any style too – it doesn't look out of place on a farm boy or a punk, a prep or a hipster.
Below, five Buffalo plaid outfits for guys:
Monday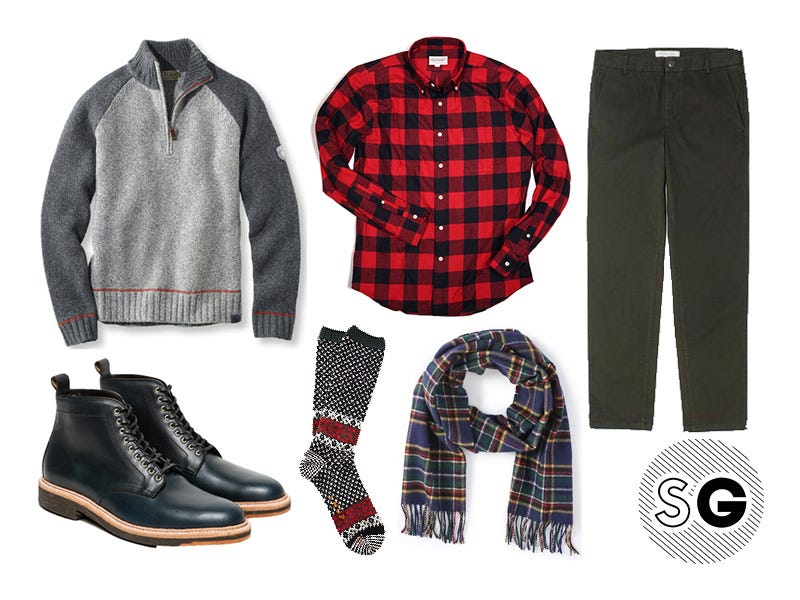 chinos: Everlane | boots: Alden
Wear it well: No plaid says cool quite like Buffalo, and its bold check is best translated on flannel fabric. Let this style be your cold weather wardrobe work horse by choosing a flannel shirt cut like your favorite work shirt, so it can do double duty.
You will come to realize two is better than one applies to plaids. As in, yes, you can mix and match your patterns!
Just make sure that there is a commonality – in this case, both the shirt and the scarf incorporate red and black – and that they are different enough in scale as not to compete.
Tuesday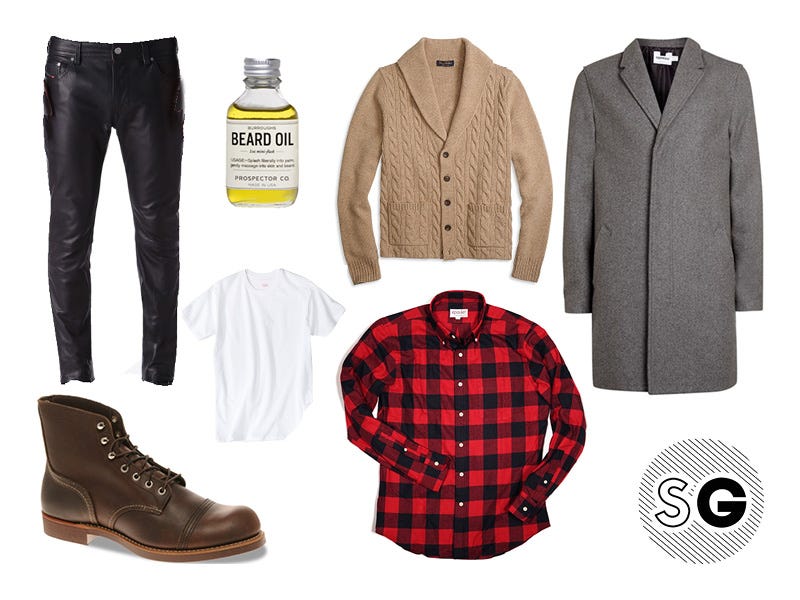 cardigan: (similar) | boots: Red Wing | beard oil: Prospector Co
Wear it well: If there ever were a look for male Libras, this would be it.
Think of an outfit as a delicate balance. From the softness in the sweater, to the "tough guy" hardness in the leather. All topped off with an elegant topcoat, for rugged refinement.
Okay, okay. Think you can't pull off leather pants? (You totally can, fwiw.) Try a pair of black jeans, instead.
Wednesday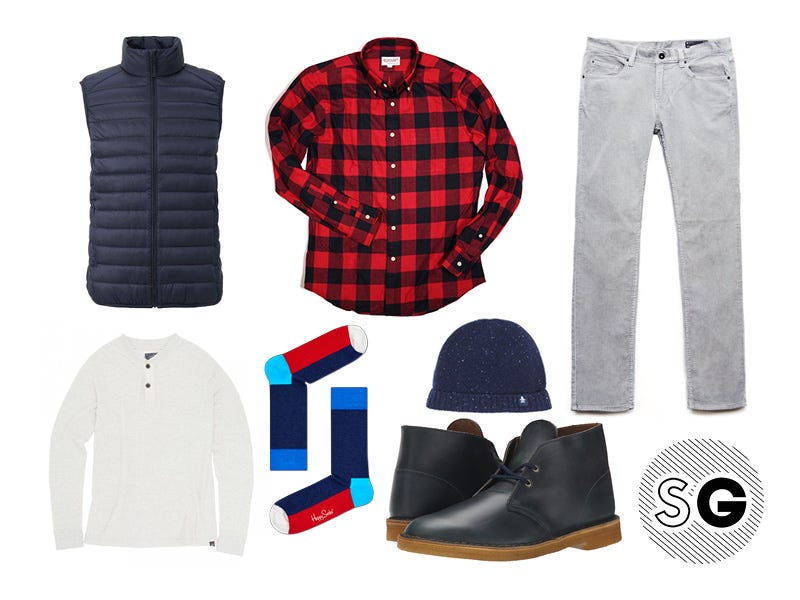 puffer vest: Uniqlo | boots: Clarks | beanie: RVCA
Wear it well: When it's actually cold but you can't be bothered to put on a real coat, layer up your winter favorites, like corduroy pants and a puffer.
Thursday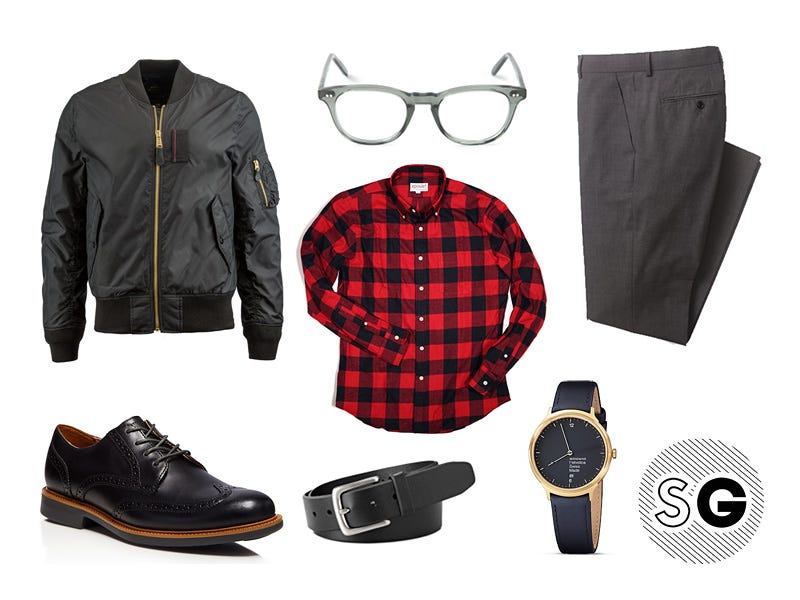 bomber: Alpha Industries | watch: Mondaine
Wear it well: The outfit to take you from "coolest guy in the office" to "coolest guy at the bar".
Friday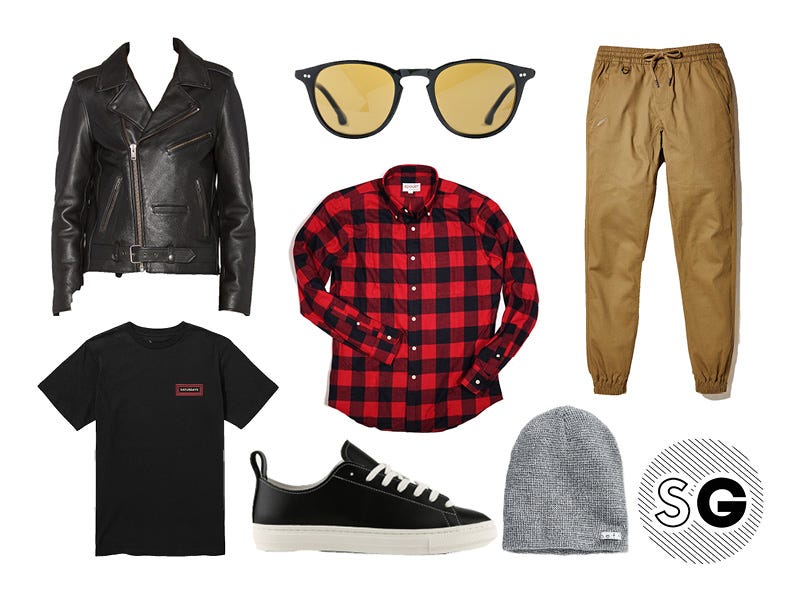 joggers: American Eagle | tee: Saturdays NYC
Wear it well: Wear your buffalo plaid as an inside layer or tie it around the waist to show off that…waist.
Shop #SGapproved buffalo plaid

Like a phoenix rising from the ashes, Gabi Meyers went from Team SG's first-ever intern to a trusted fashion editor and stylist. She currently lives in Chicago with a very cute dog.