Check out 5 V-Neck T-Shirt Outfits for Guys
5 Days, 5 Ways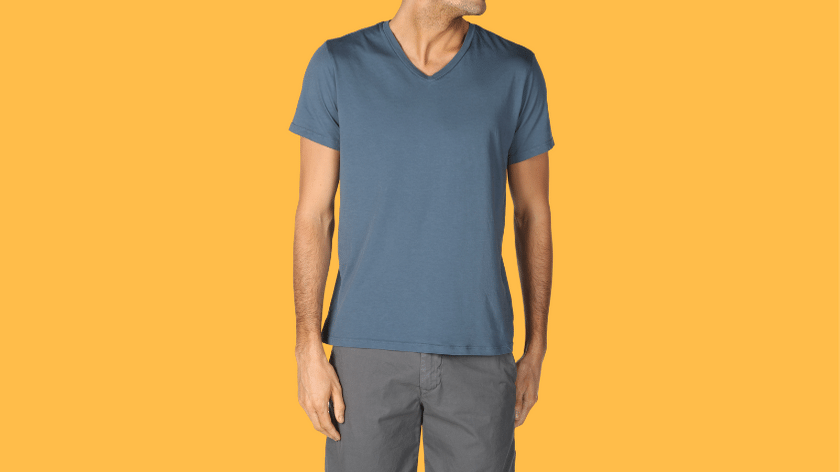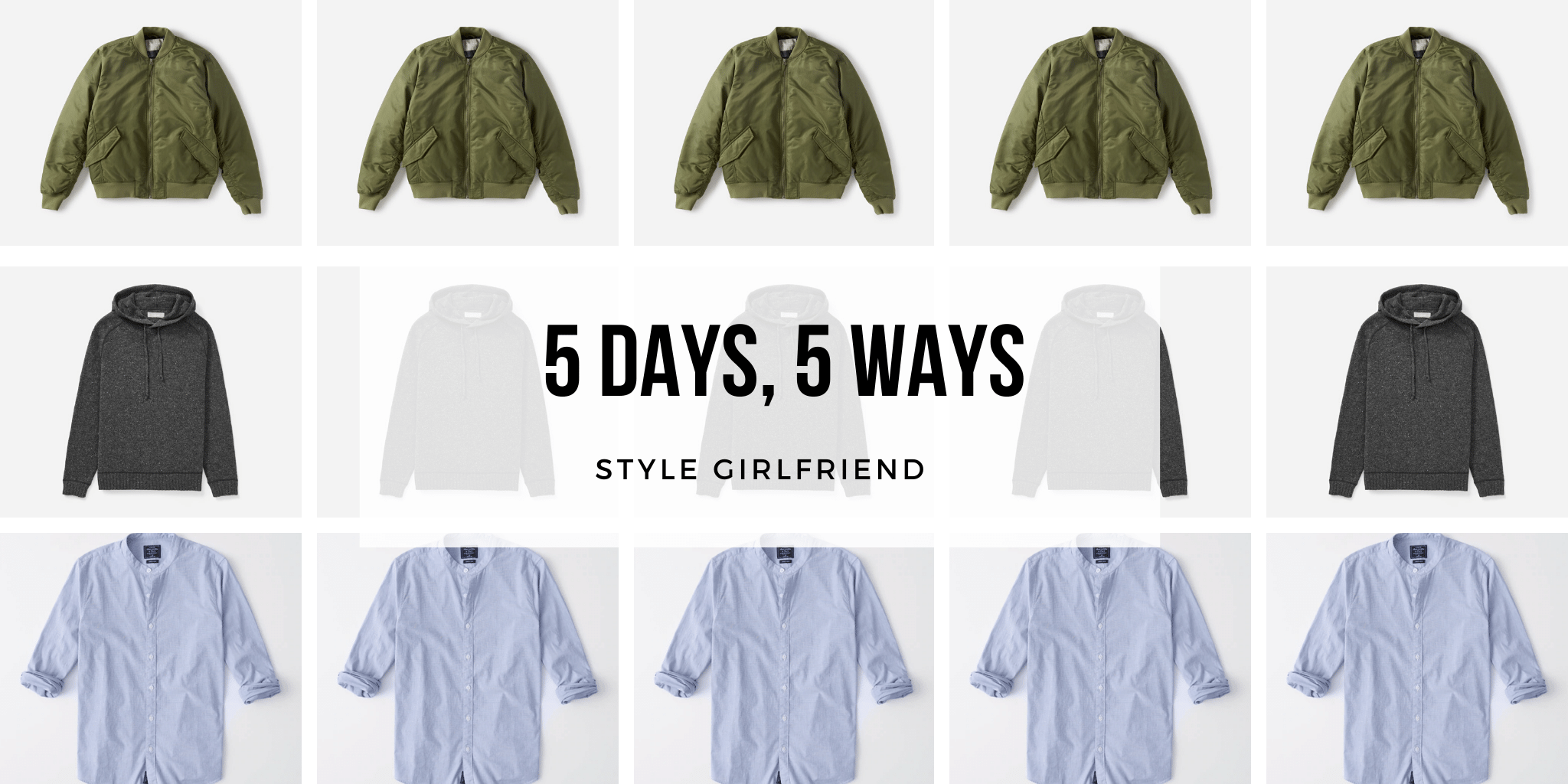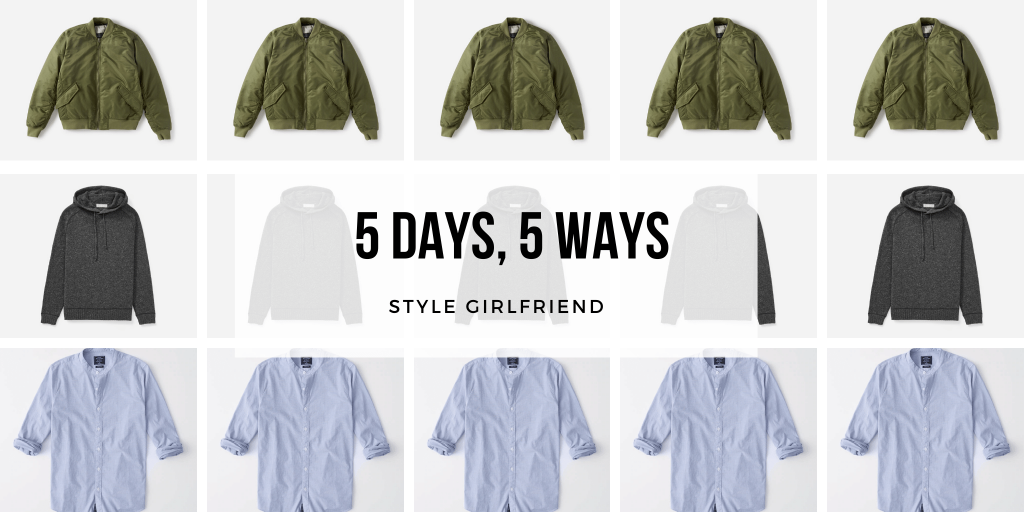 How often do you wear t-shirts? Whatever number you might estimate, it's probably not an exaggeration to double it in the summer.
So now that we agree you are, indeed, a "t-shirt person," how do you choose which t-shirt to wear?
While I may typically be Team Crewneck, a v-neck t-shirt just feels right when summer weather hits.
Why? Well, a v-neck offers a more relaxed fit, and gives you more breathing room at the neck.
But don't worry, this tee looks just as appropriate as a crewneck, so long as you go with a style that's not meant to be an undershirt. Ahem, this holds true for crewneck tees, too.
Moreover, the collar shape is visually elongating, which is always a good thing! (Well, almost. If you have a suuuuuper long neck, stick with a crewneck!)
How should a v-neck t-shirt fit?
To make your v-neck tee feel like its own layer and not an undershirt, choose one with a slim fit (but not TOO tight!), and a neckline on the higher side.
Sorry not sorry. No deep v's here.
The more relaxed fit of a v-neck tee is just right when you want to look good without sacrificing comfort.
Below, check out 5 v-neck t-shirt outfits for guys:
MONDAY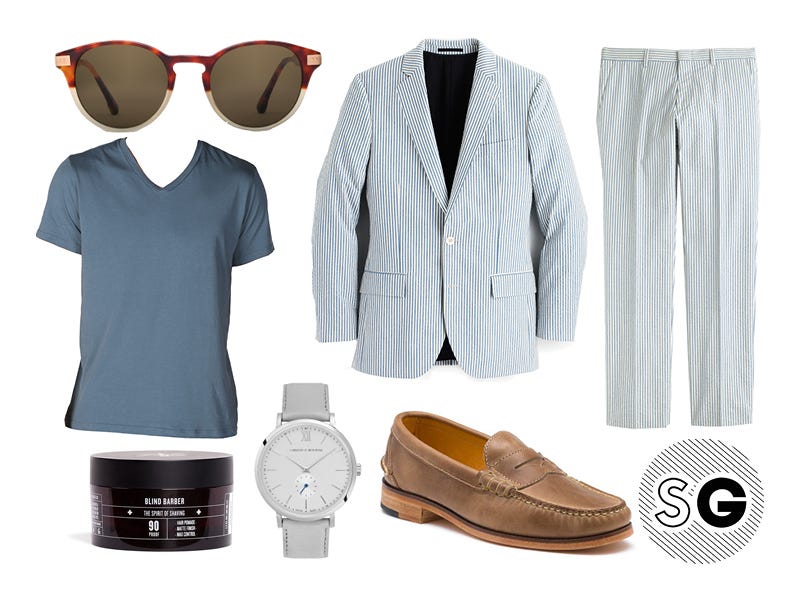 loafers: G. H. Bass | pomade: Blind Barber
Wear it well: When it comes to stylish v-neck t-shirt outfits for guys in the summer, why not kick things off with a suit?
When you want to dress down a summer suit, like this seersucker style, a v-neck tee is the perfect choice.
TUESDAY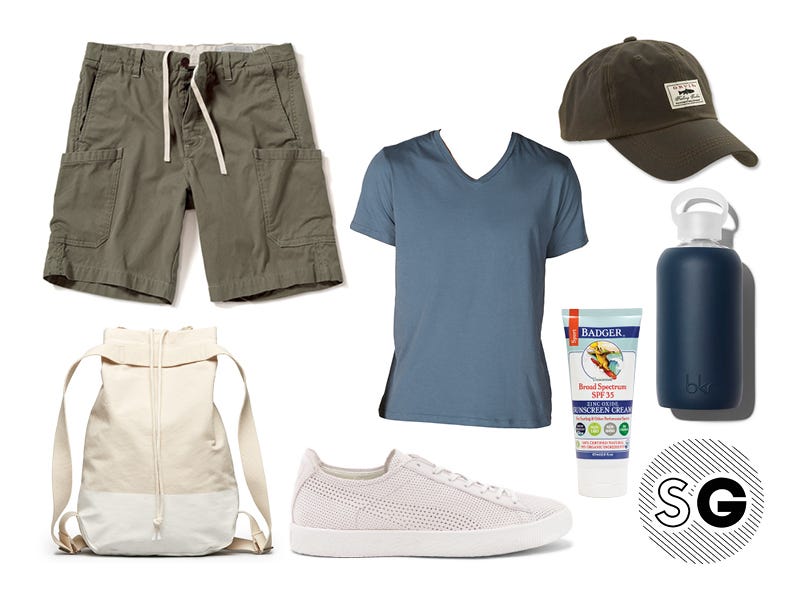 shorts: Outerknown | water bottle: bkr
Wear it well: Your v-neck tee has a little more breathability than your standard crewneck. Meaning, it's definitely worth pulling on for your next outdoor adventure.
WEDNESDAY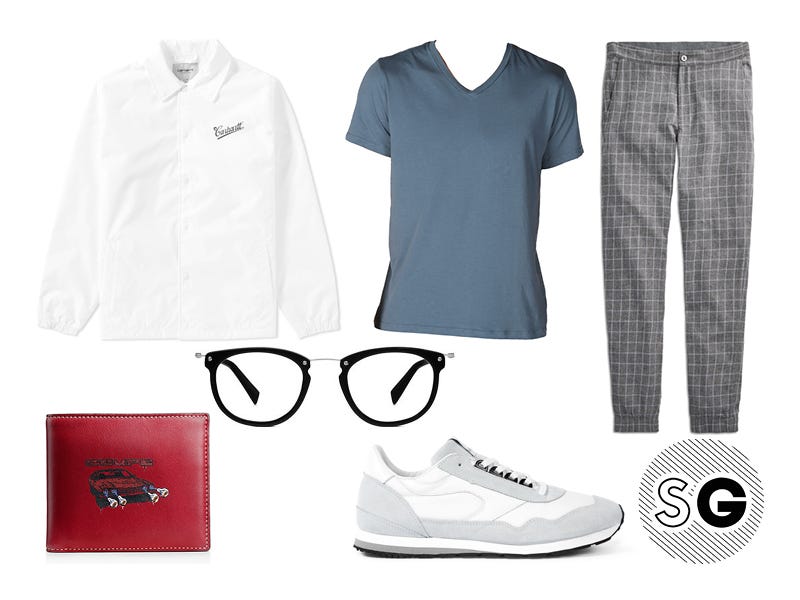 jacket: sold out (similar) | glasses: Warby Parker
Wear it well: A v-neck t-shirt serves as the perfect neutral backdrop when trying out more eye-catching styles, like these windowpane trousers.
THURSDAY
boots: Clarks | socks: Pair of Thieves | bag: Filson
Wear it well: Wearing a v-neck tee under your work shirt lets you unbutton a bit without everyone seeing what's underneath (unlike a pesky crewneck…).
FRIDAY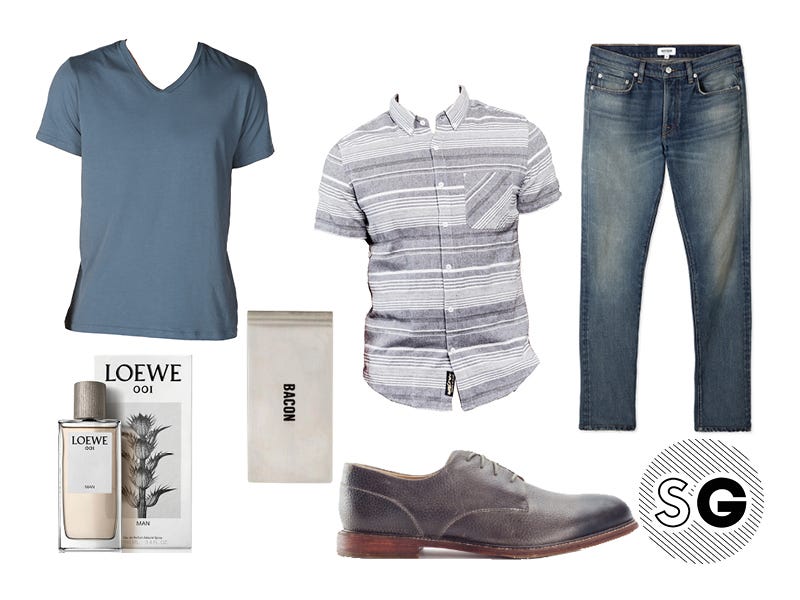 jeans: Buck Mason | button-up shirt: United by Blue (similar)
Wear it well: Leave your short sleeve button up open with a v-neck underneath, then roll up the sleeves for a look that says casual, but not sloppy.
And don't forget to cuff those jeans, so you can show off your shoes, too.
Shop #SGapproved v-neck tees
***
Want more summer style inspiration? Check out five ways to wear espadrilles, and our team's favorite swim trunks under $100

Like a phoenix rising from the ashes, Gabi Meyers went from Team SG's first-ever intern to a trusted fashion editor and stylist. She currently lives in Chicago with a very cute dog.