3 Stylish Abercrombie Men's Outfits for Fall
Get in millennials, we're going shopping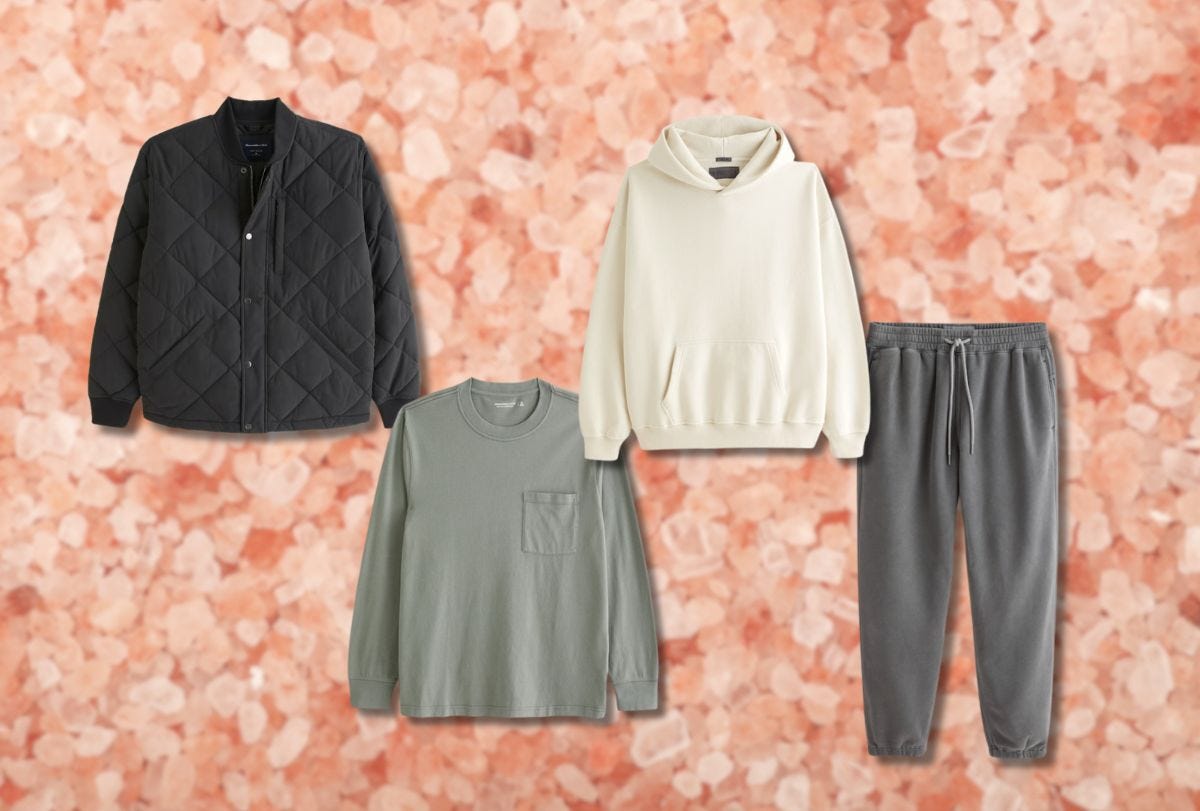 Let's get one thing straight. When you book a virtual styling session with a member of Team SG, you can expect to receive a unique shopping list and specially-curated outfit ideas that pull from a wide variety of brands and retailers. The goal? To help you express your individuality and totally unique sense of personal style.
But sometimes? Sometimes, you just want getting dressed to be easy, fast. Enter: Easy Outfits©, the SG series featuring men's outfits that you can find all from one single brand or retailer website.
This time we're tackling Abercrombie & Fitch. The millennial favorite is back and better than ever…really!
If you've been wondering if it's time to risk excessive Fierce inhalation by stopping into a store to see their latest styles for yourself, we can do you one better.
Below, check out three Abercrombie men's outfits to wear right now:
outfit 1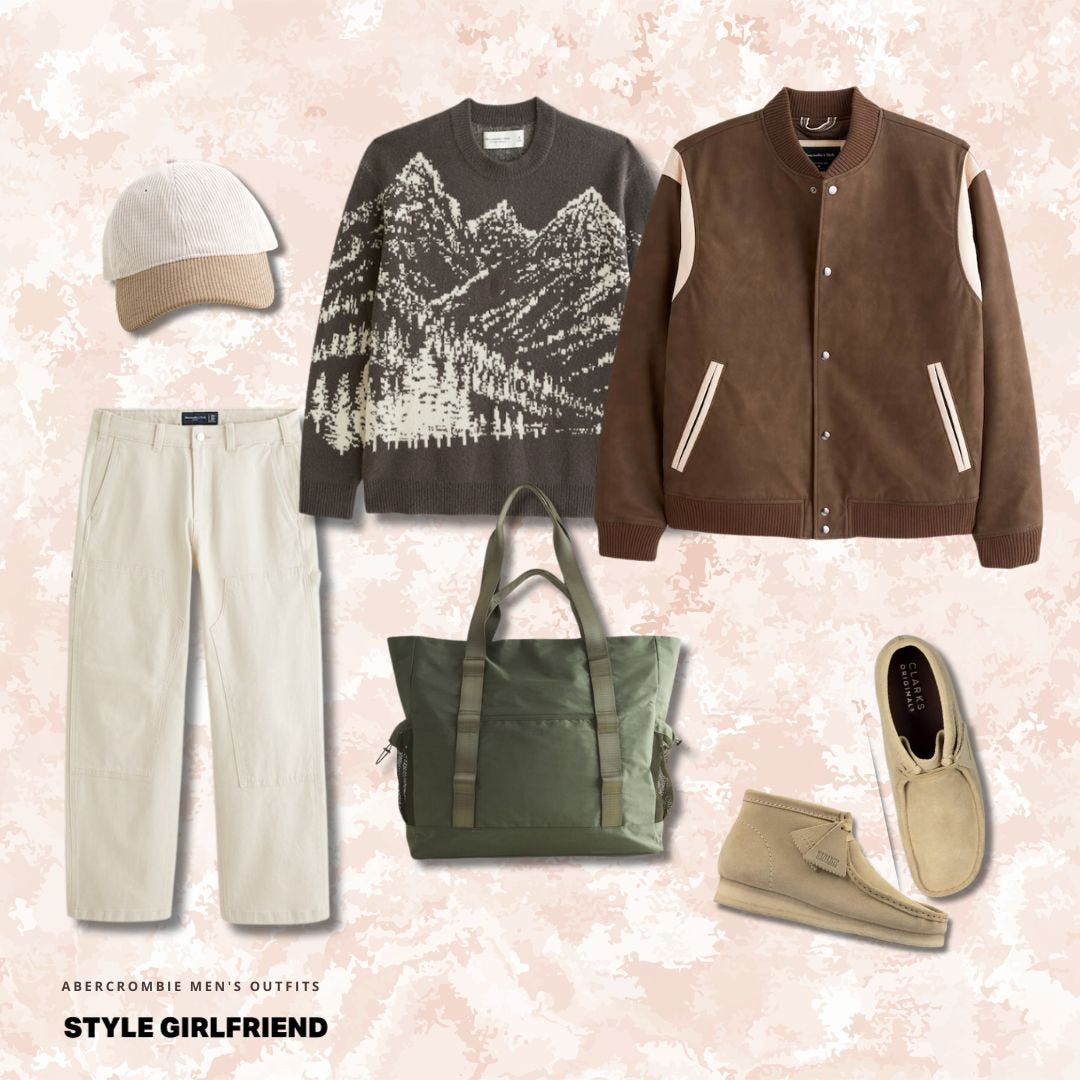 corduroy hat | sweater | jacket | tote bag | pants
added: Clarks wallabee boots, $170
Abercrombie's outwear section is not to be missed. From surprisingly sleek puffers to the sophisticated bomber jacket above, the selection offers great (and affordable) options for grown men.
outfit 2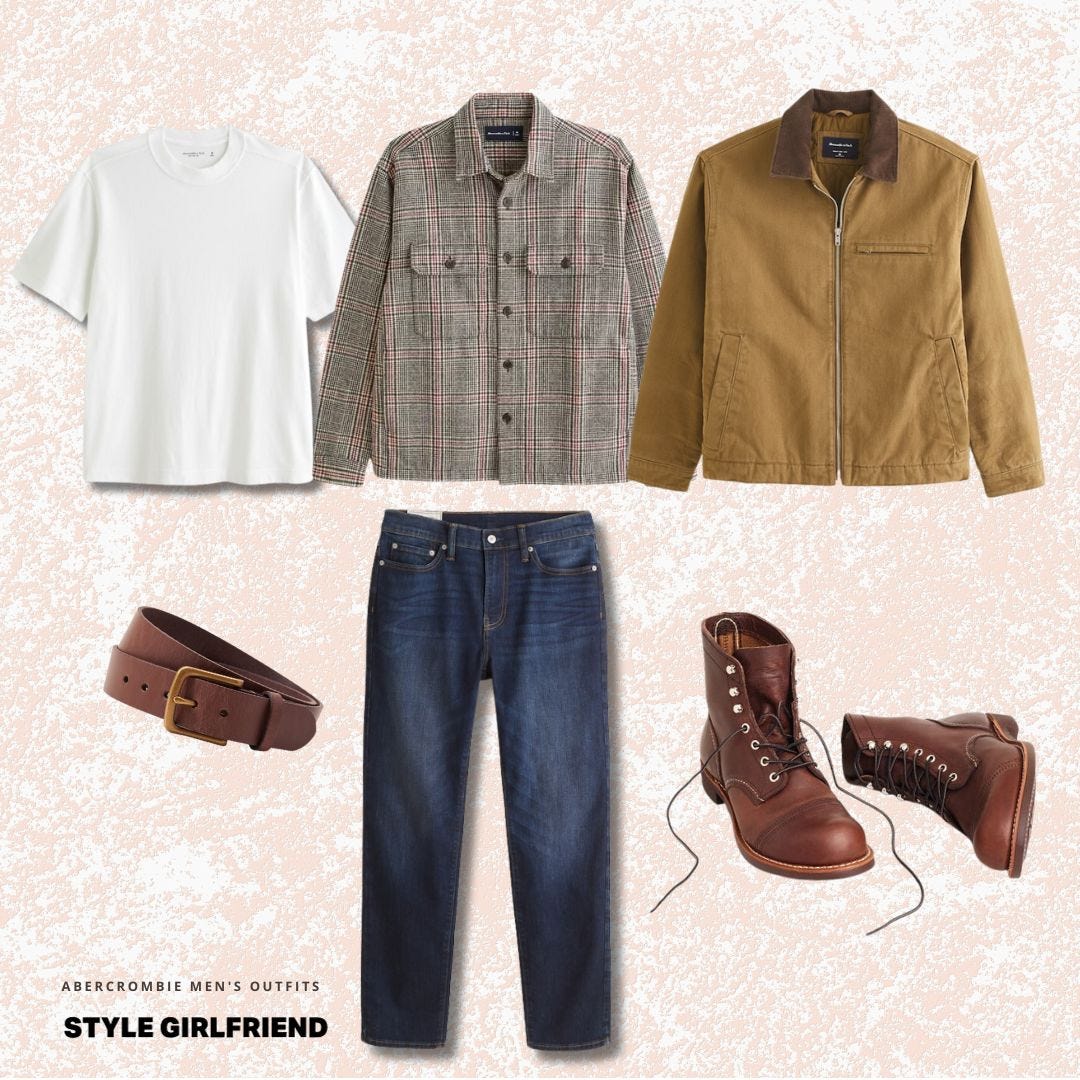 t-shirt | flannel overshirt | workwear jacket | jeans | belt
added: Red Wing boots, $350
Lean into the workwear trend with a flannel overshirt, sturdy jacket, and lace-up boots that are just begging to be worn to death.
outfit 3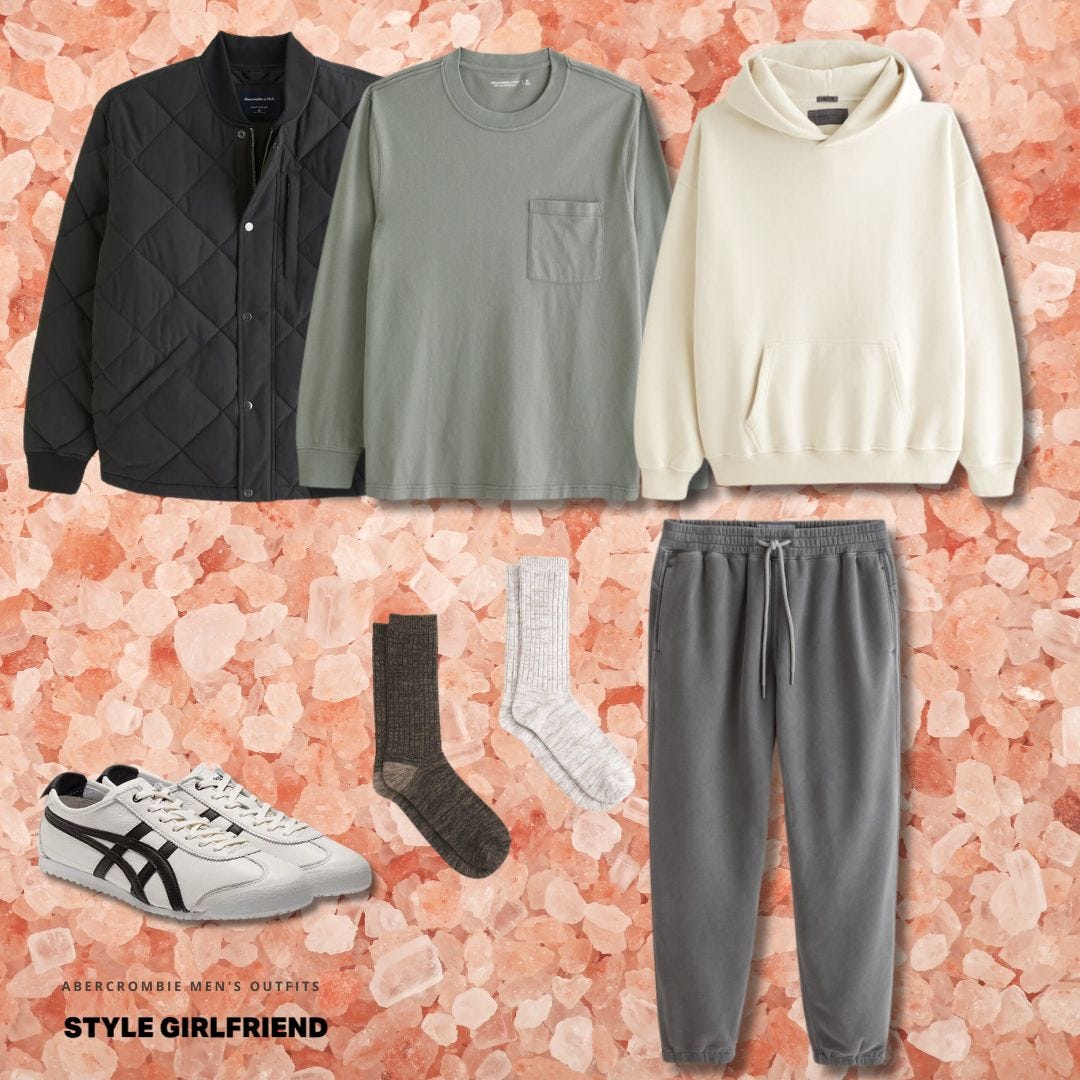 long-sleeve shirt | hoodie | quilted jacket | sweatpants | socks
added: Onitsuka sneakers, $120
The perfect casual weekend outfit. This may be more what you're used to when thinking "Abercrombie men's outfits," and there's nothing wrong with that. From joggers to hoodies, their athleisure offerings have never stumbled.
Check out more Easy Outfits©