5 Casual Outfits for Staying at Home
Rocking Stylish Sweats in the Midwest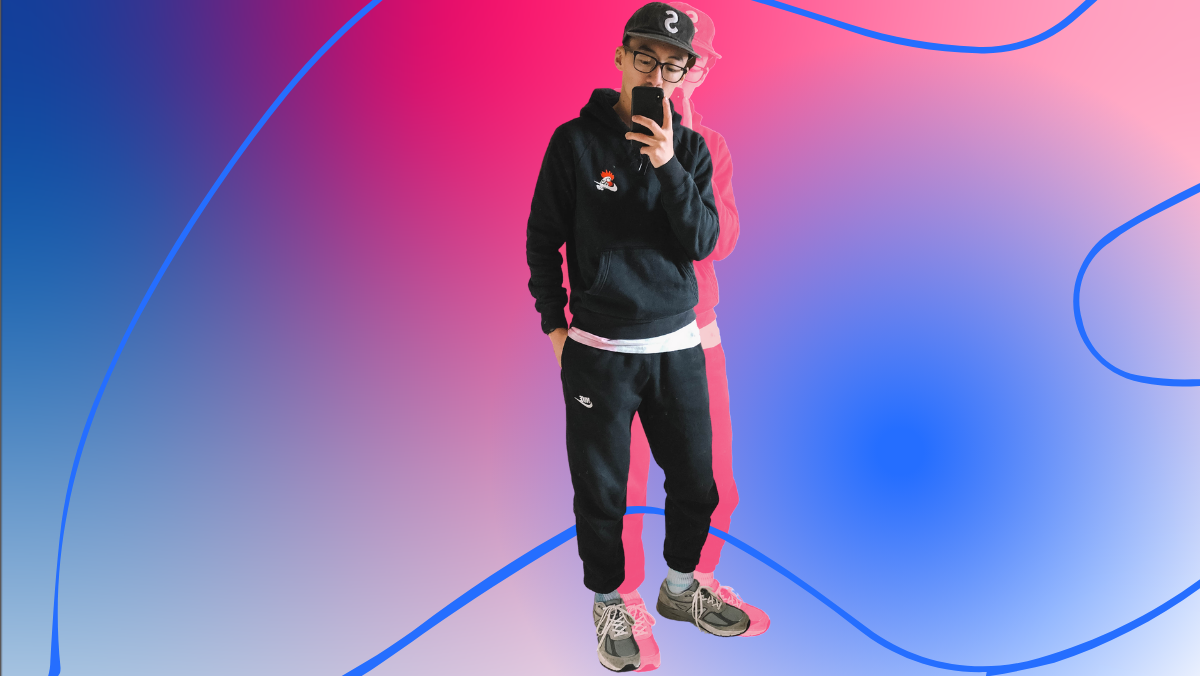 As a Wisconsin native, I can tell you the Midwest gets a bad rap when it comes to personal style. Thankfully, there's guys out there like Andrew Westphal, the men's syle influencer behind Everyday Drew, who blow up that bad impression. The Milwaukee-based blogger shows you can care about sneaker drops, getting 'fits off, and the Bucks in equal measure.
Style Girlfriend asked Andrew to document his outfits for a week of quarantine. He was more than up to the challenge.
"With the rise of leisurewear and dad style intersecting with the birth of my son in 2018, I was fully prepared to take on a work from home pandemic (at least in my fashion sense).
I have amassed quite the collection of sweats and sneakers over the years and haven't had the chance to wear them all. Since my commute to work is now the distance from my bedroom to my living room my goal is to be as comfortable as possible throughout the day."
Check out 5 casual outfits for men, styled by Everyday Drew: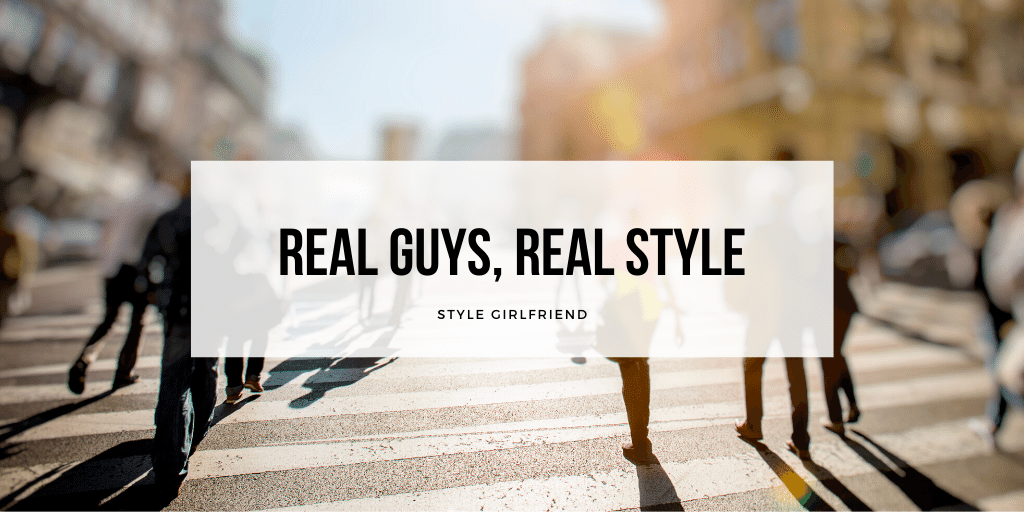 Monday
Since I've been working from home with my wife and toddler, I've fully leaned into comfortable clothing.
Weather in Wisconsin has been very unpredictable. Last month we had one day in the 70s and also snow flurries. Wearing this cozy fleece takes me from a cool crisp morning to a sunny afternoon walk around the block.
key pieces:
Tuesday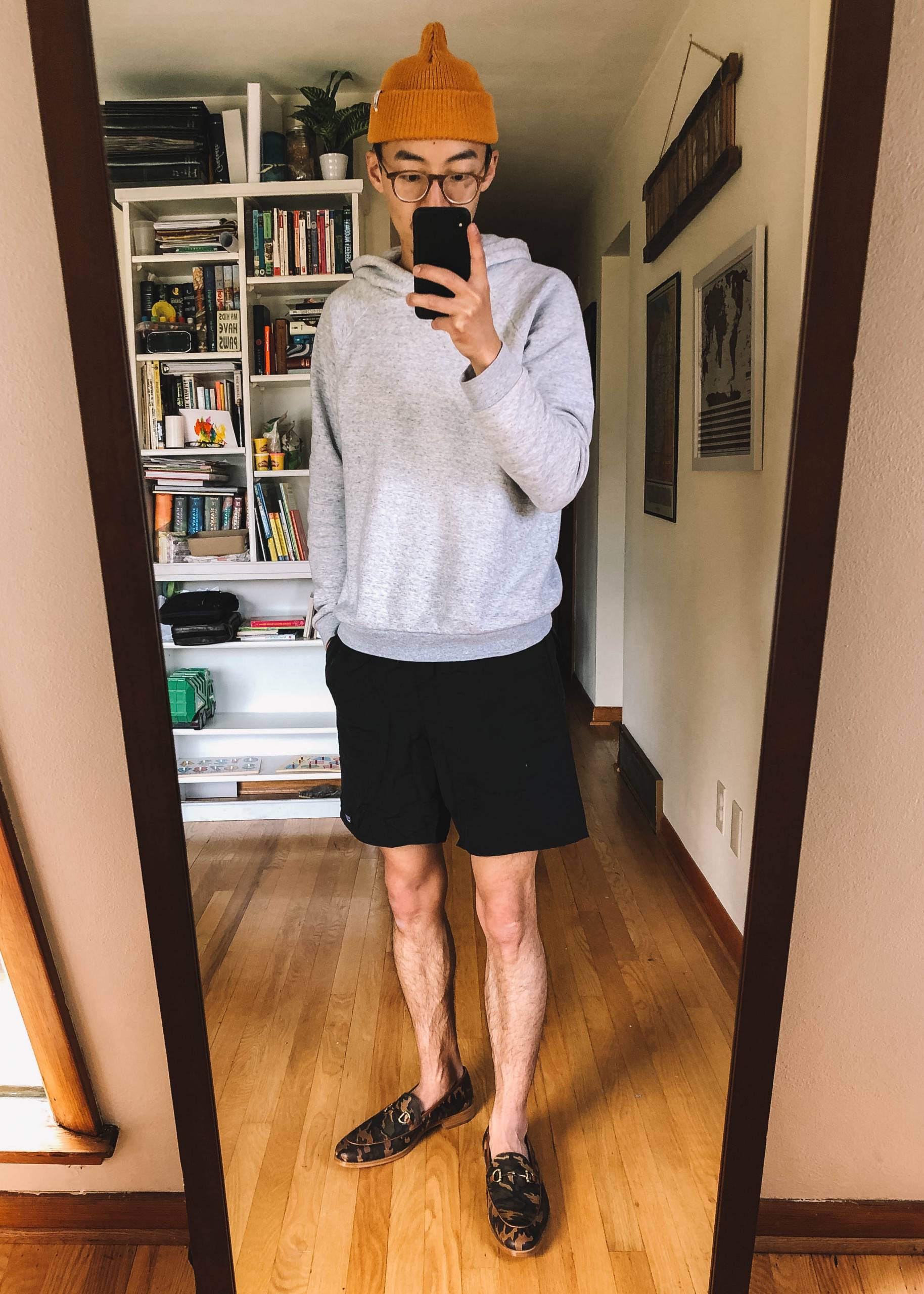 My favorite season of the year is shorts and hoodie season. It is that glorious time in the spring and fall when shorts and hoodies are the quintessential outfit.
I added this pair of Taft camo loafers to spice up this fit.
key pieces:
Wednesday
Pre-COVID19, this was a typical Saturday outfit for me. Ever since the Safer at Home orders started, wearing denim has been getting dressed up for me.
This is a go-to outfit for me. Simple and classic.
key pieces:
Thursday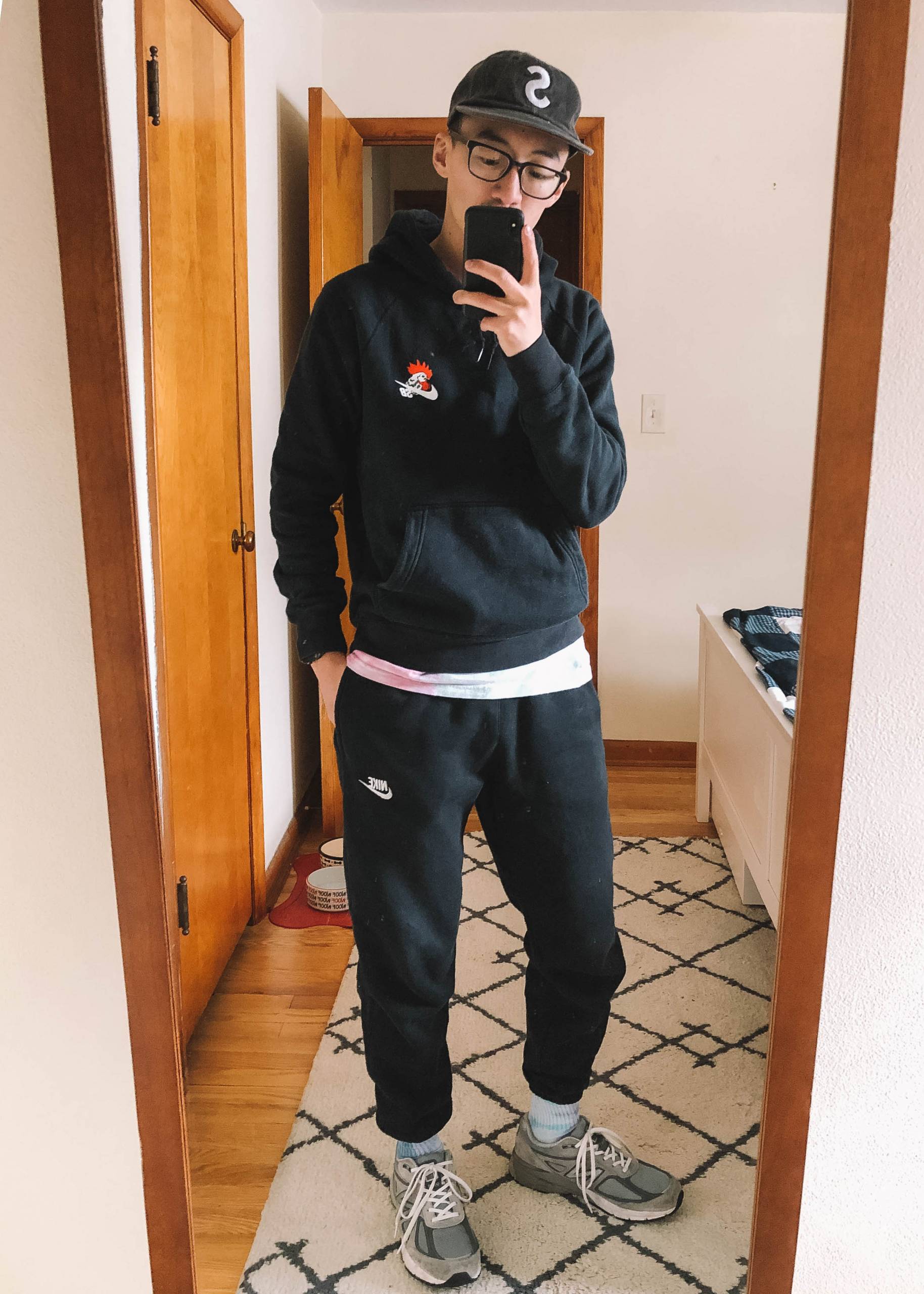 Wearing a matching sweatsuit made me feel like I was trying, even when I wasn't.
key pieces:
Friday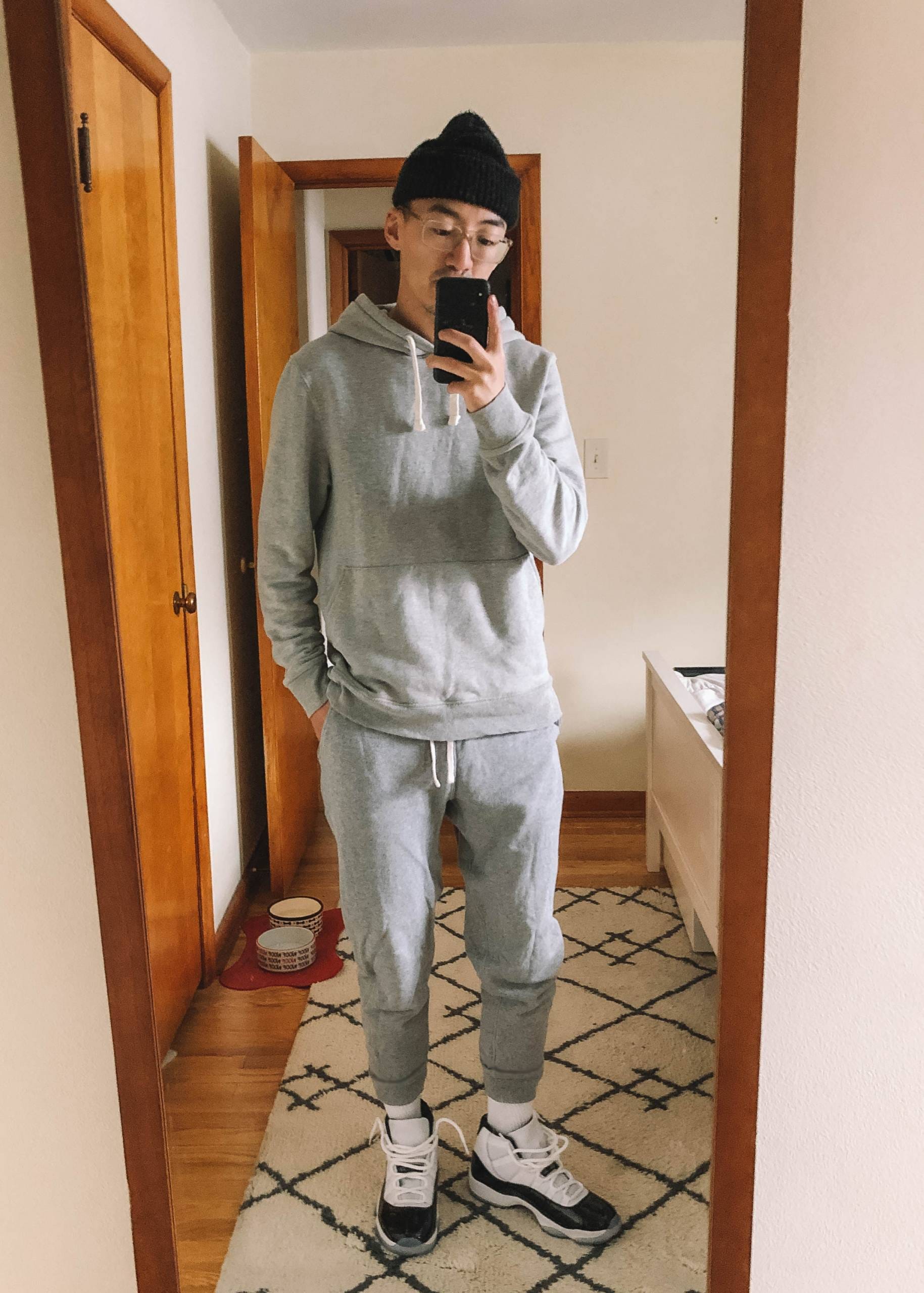 This is my favorite hoodie and pair of sweatpants from Richer Poorer. I'm also the type of guy to wear basketball shoes casually since I was in 4th grade so this was a perfect time to bust out one of my personal favorite pair of Jordans.
key pieces:

See more men's casual outfits for men, worn by real guys, like this SF-based stay-at-home dad, men's fashion writer stuck in DC, and NYC creative.